Women's rings are the special accessory that makes them glamorous.
Table of Contents
The average read time is 5 minutes.
When you have a special day like a wedding, party, social event, work meeting, or even a night out, you have to be unique and fancy.
Let us take you on a journey to the different kinds of women's rings.
Women's Rings From Diamond.
When the question is "Will you marry me?" and the answer is positive, we all know what is coming next.
A diamond ring is a classic and expected engagement ring. They come in many variants, shades, sizes, and colors.

Diamond ring types.
The most popular diamond women's rings are:
Solitaire Rings. They have a central only diamond, held by prongs.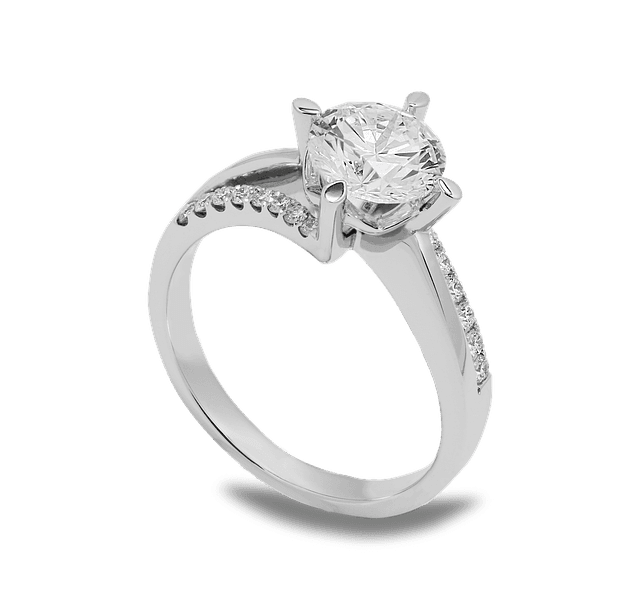 Check to see our article about the most famous diamonds of all time.
Rings with side stones. They have one center diamond with side stones.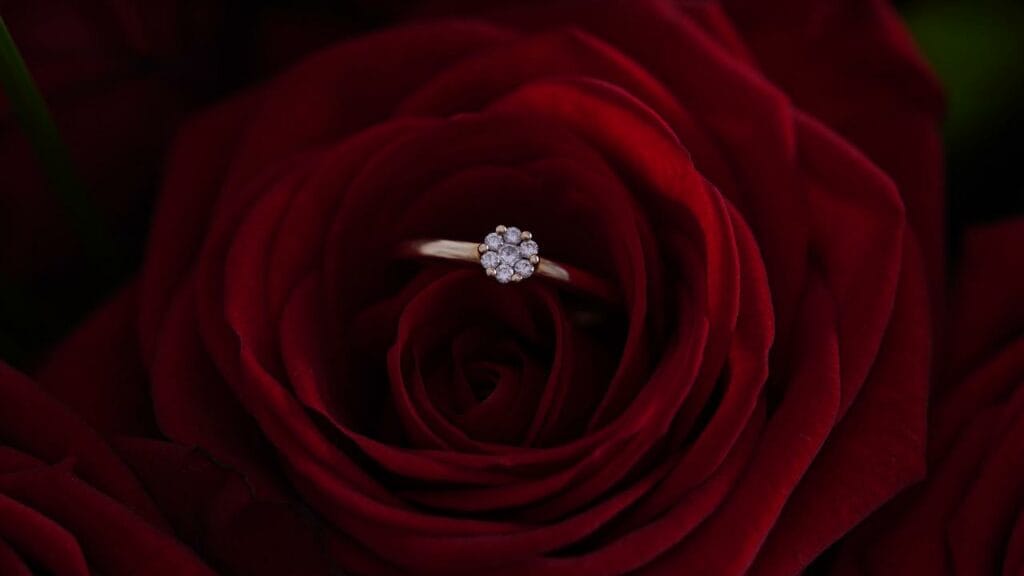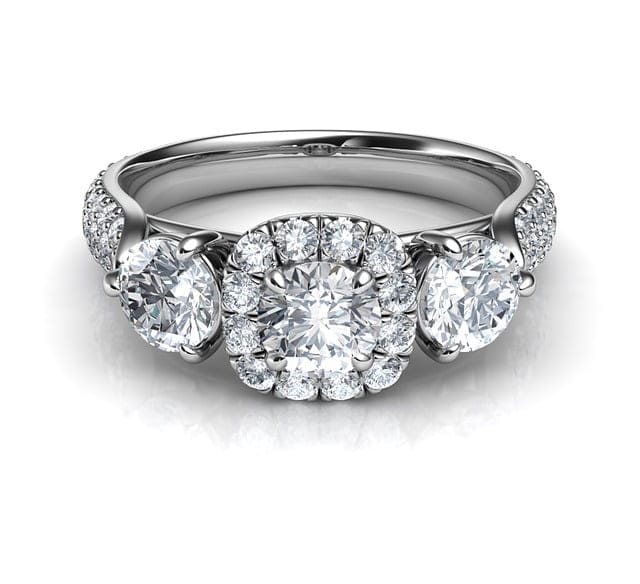 Pave diamond rings. Rings that are filled with small diamonds that are attached to the band.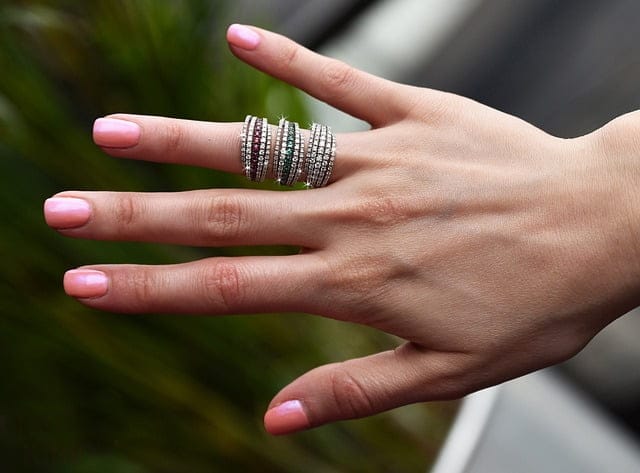 The middle row can be replaced by emerald or ruby stones, like in the above image.
Our Top Asked Question: How much will the engagement ring cost?
According to theknot.com 2021 study, the average cost of an engagement ring in 2021 was $6.000. That was a national study in the US, where about 15.000 couples participated.
Check our article about famous accessories in the world. You can find famous engagement rings with diamonds.
Women's Rings From Gold
Gold accessories and specifically rings are famous for hundreds of years.
The best investment is still gold, followed by silver.
Women's rings can be made of white, rose, or yellow gold.
Depending on your preferences and budget, you can choose 14K, 18K, or the cheapest 10K.
Check out our famous article about 50 tips about pearls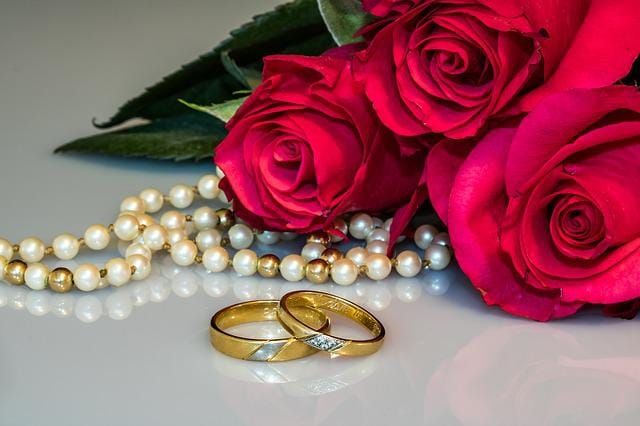 Women's rings from Moissanite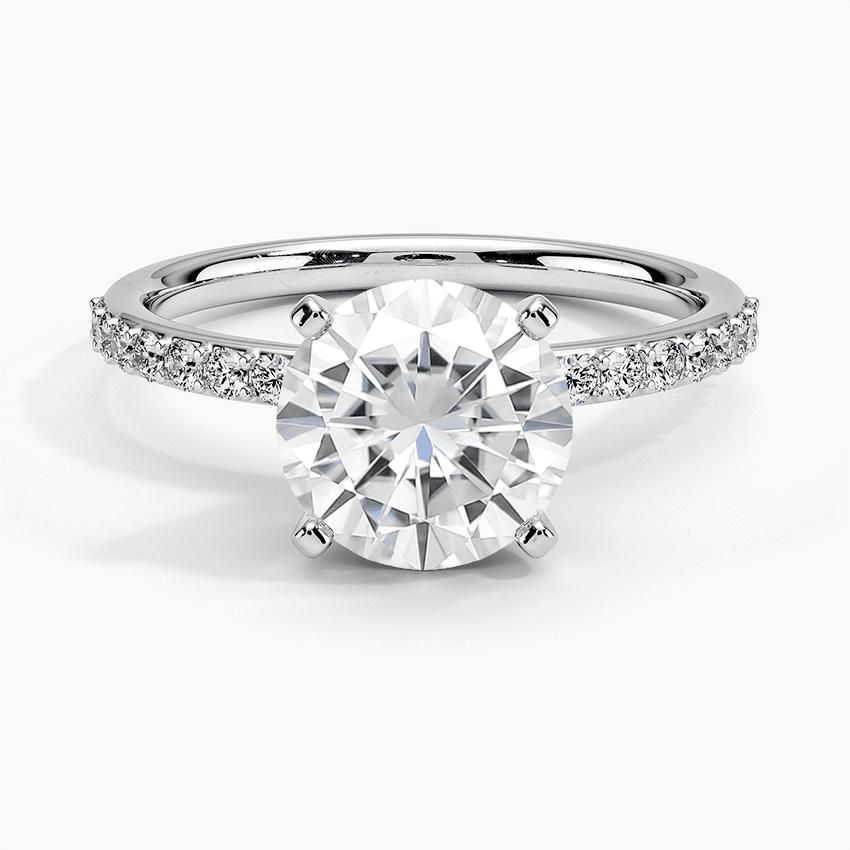 That is a brilliant ring from moissanite and diamond with 18K white gold, Check it out at brilliantearth.com
Moissanite is a very rare mineral also known as silicon carbide. Moissanite gems are lab-created, with a very long-lasting and complex procedure. For one gem it needs around 2-3 months to create.
Moissanite gems are very durable because they don't scratch. It is the second strongest behind diamonds. On a scale of 1 to 10, diamonds are 10 and moissanite is 9.5.
Moissanite is cheaper than diamonds, making it a good alternative.
You can purchase a bigger stone at a lower price.
Watch out. There is a lot of fake moissanite in the market. They use zircon instead. You can identify them because after a long time, they become white and black.
Silver Rings
Silver rings are a very popular and classic choice for both women and men. The most popular and suggested is sterling steel (925). That means it contains 92.5% Silver and 7.5% other metals, usually copper.
Check out our article about tips for silver jewelry.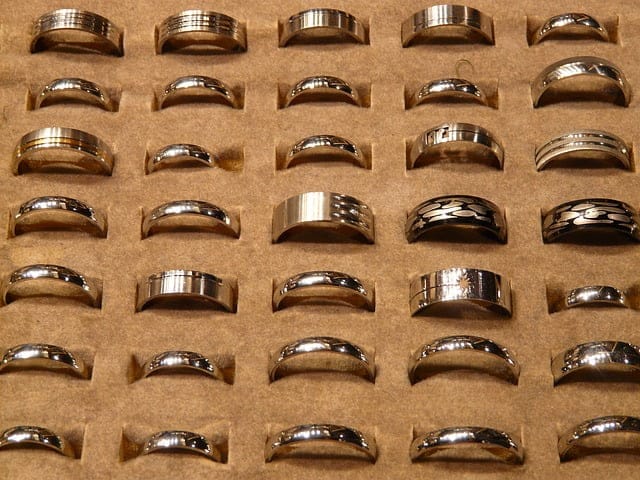 Currently, you can buy stainless steel and chromium along with the silver to prevent its tarnishing.
Platinum rings for women.
Platinum is one of the precious metals you can choose for your ring. It is more expensive than gold or silver.
If you don't like the color of the gold ring, you can select platinum which is more of a silver color.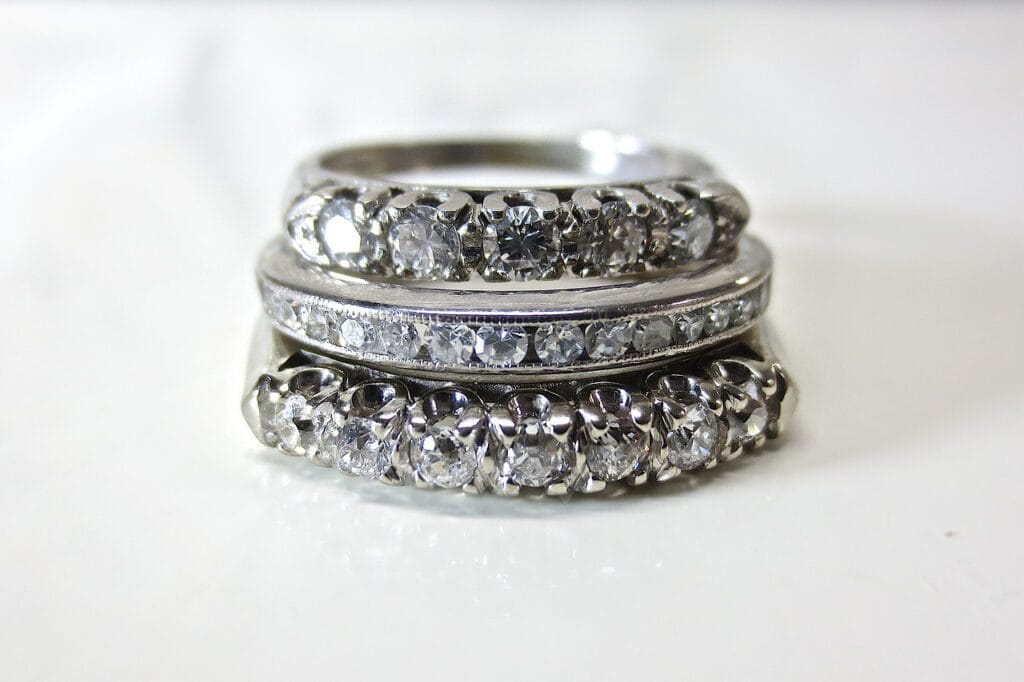 Platinum rings can stand for generations.
It can last scratches and wear, and it will help to hold the stones for a lifetime.
Titanium rings for women.
Titanium rings are very popular for men's rings (check our article about men's rings).
They are very lightweight, durable than silver rings. They do not tarnish your fingers like the silver ones.
Pricewise they are cheaper than gold, platinum, and other precious metals. Titanium can be found plenty in nature and can be relatively easy to manufacture.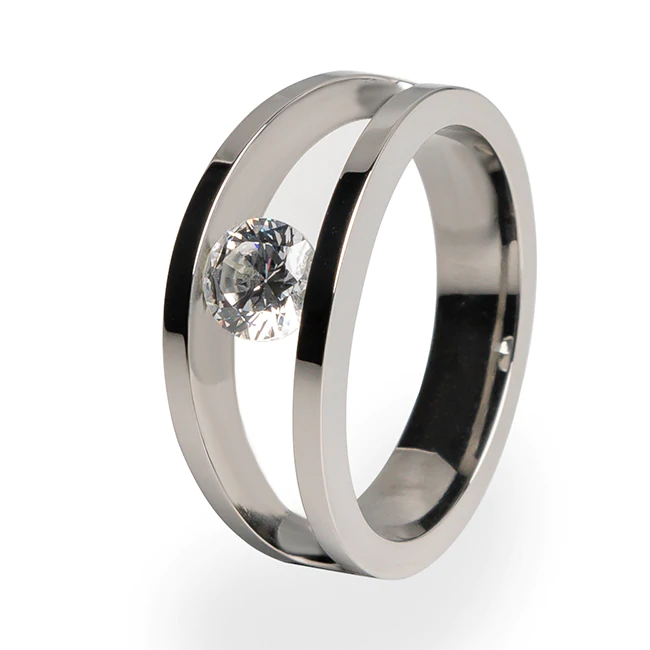 Check out this titanium ring with many options for the gem, at titaniumrings.com
Vintage and antique rings
These kinds of rings are always preowned and passed from ancestors to you, by gift or inheritance.
To be considered vintage they need to be at least 30 years old, as for antique rings the time is 100 years.
When the ring is less than 30 years old it is considered an estate (reproduction) ring.
Vintage and antique rings have a very large market, including auctions, online shops, and physical shops.
Most vintage and antique rings will tell us a story, this is why they are popular.
They hold a strong story behind, a death, a marriage, and a beloved wife.
The feeling is incredible especially if the ring was owned by your ancestors.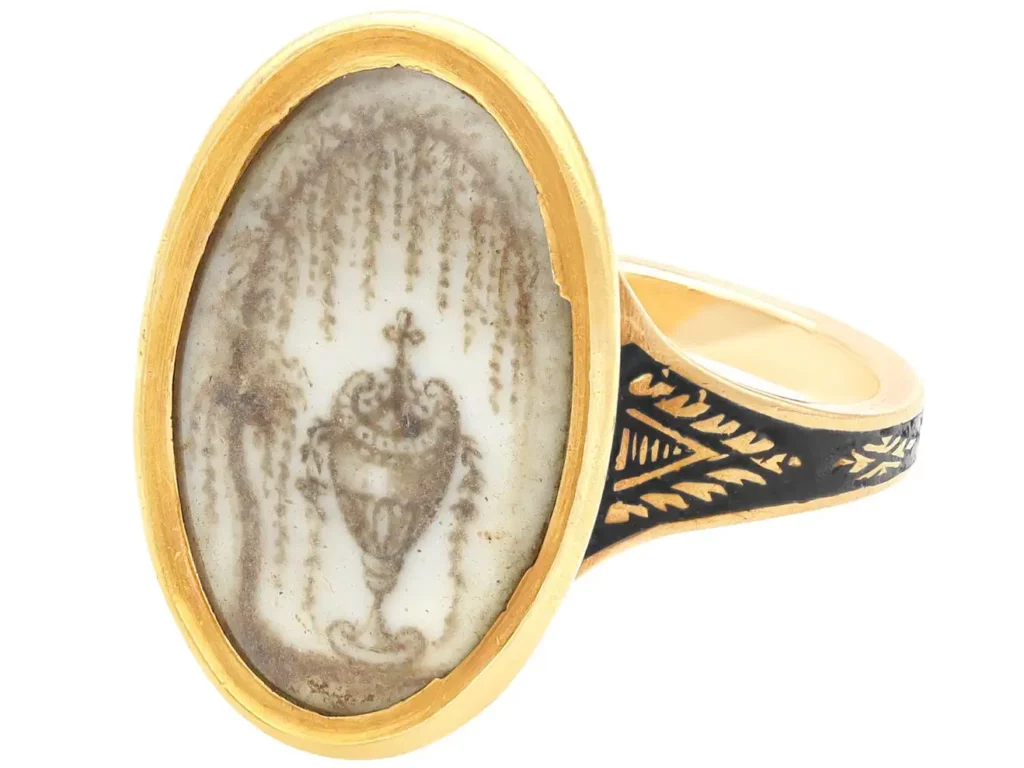 Take a look at this Antique Black enamel and yellow gold mourning ring. Check it out at 1stdibs.com
Want to make an incredible set? Check to see our article about women's necklaces
Conclusion
There are more types of rings, clusters, stacks, moods, and hundreds of other variants. But the main categories are described here because they are more famous.
An engagement ring can be selected from all these types. What you desire is something personal, it all depends on your choice, budget, and the feeling you have at the specific time.
Let us know below in the comments what type of ring you like the most.
Laoutaris Recommends