Amazing men's rings, you need to know. Don't wear rings as a man; you will get misunderstood.
A man should only wear a wedding ring. Rings are only for women. A ring on your pink finger is not lovely. Men's rings for pirates?
Table of Contents
The average read time is 8 minutes
You can hear all these statements, but are they true? We live in the 21st century. That was 50 years ago.
Now we all can wear rings as a man and feel confident. There's nothing wrong with wearing two or more rings; it is something personal, and if you like it, don't be afraid. Choose from the seven amazing men's rings reading further.
Right hand or left hand.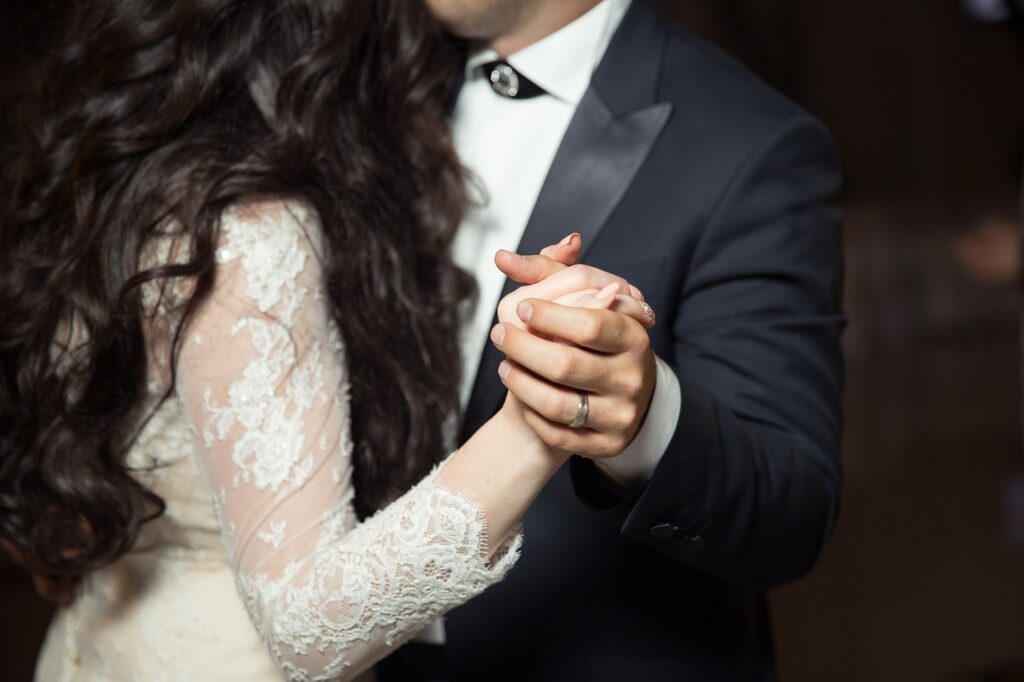 Wearing an engagement or wedding ring on the left or right hand depends on cultural traditions. In America, most men wear it on the left ring finger, but Europeans wear it on the right hand.
But this is just a rule that not 100% of men follow. It is always a personal decision. Many men in Europe can not wear a wedding ring on the right hand because it is a substantial hand, and it is not easy to do handwork.
A general rule is that the left hand is your spiritual hand. That means you wear a ring that symbolizes something, like a belief or your character. The right hand is your strong hand. You wear a ring that symbolizes strength and power.
Those facts are based on the fact you are right-handed. But many left-handed believe the opposite. So, everything is not 100% a rule; there are always exceptions.
The tiny (pinky) finger.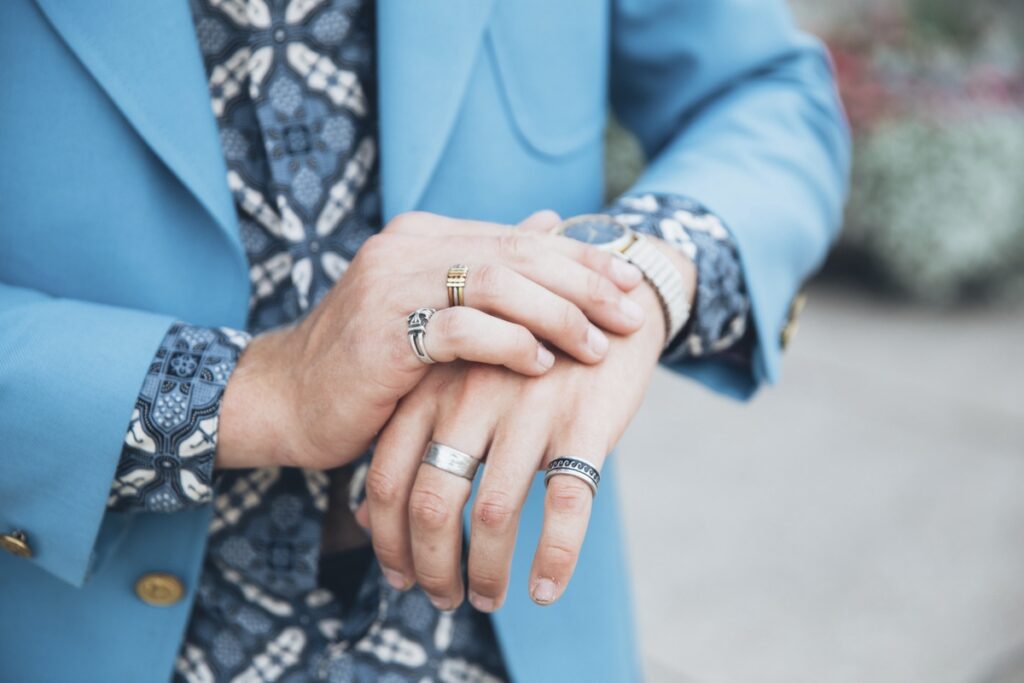 The first option for a man is the little finger. It is not confused with a wedding or engagement ring and makes a statement. One could wear a thick or slim ring, depending on how much attention one wants to give.
Many are still confused about the meaning of wearing a ring on their pinky finger. They think that this is a mafia thing or something else. That may have been the case in 1930, but not anymore.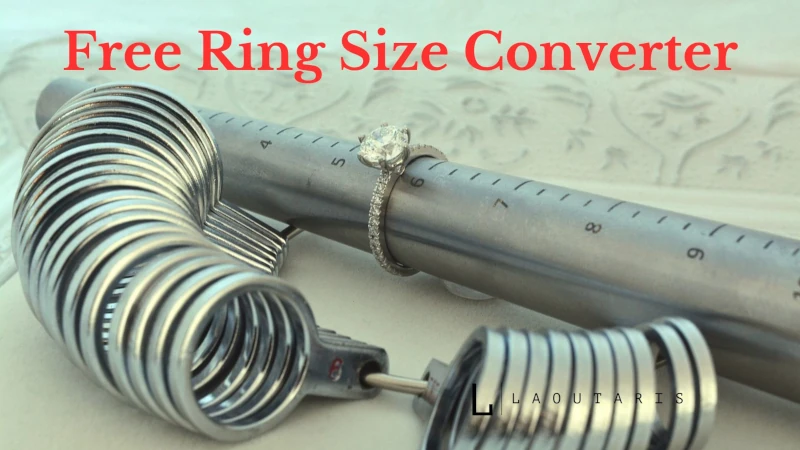 Wearing a ring on a little finger can mean many different things.
Your family status, non-marital, sexual, social, or financial situation.
A classic ring for the little finger is the "Fleur de Lis."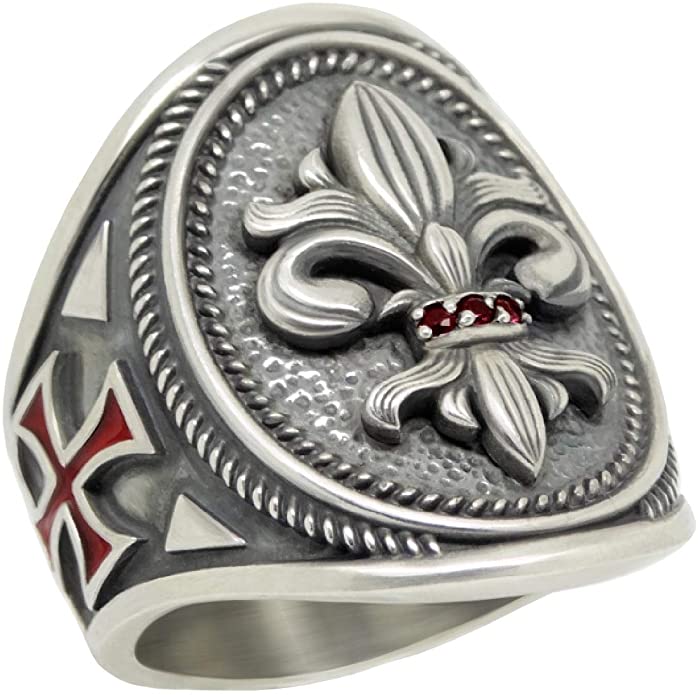 Pros
925 sterling silver
Rare piece
Handmade
Cons
Expensive
The ring is too big; it depends on the size of your hand or if you like it big.
Check it out at Amazon. You can find many variations.
Another classic option is the eagle ring.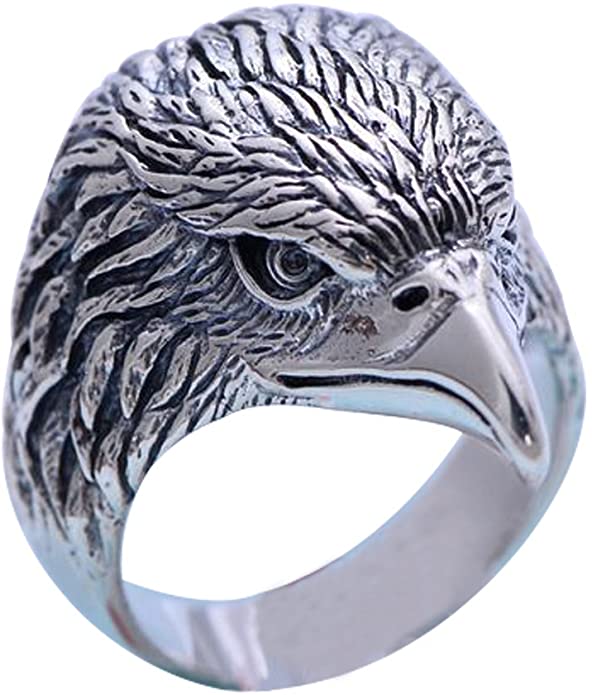 Pros
925 sterling silver
A statement ring
Reasonable price
Cons
Not all people will like it
Again, this is something that you will like and not the others. Check it out at Amazon.
The fourth (ring) finger.
In most countries, like America or Europe, the fourth ring is the wedding ring finger. Also, there is an engagement ring in that category.
If you want to wear a different ring, make sure it is not plain silver or gold. Use a big ring with a symbol or a jewel. Use something unique; use some fantastic men's rings to differ from the rest.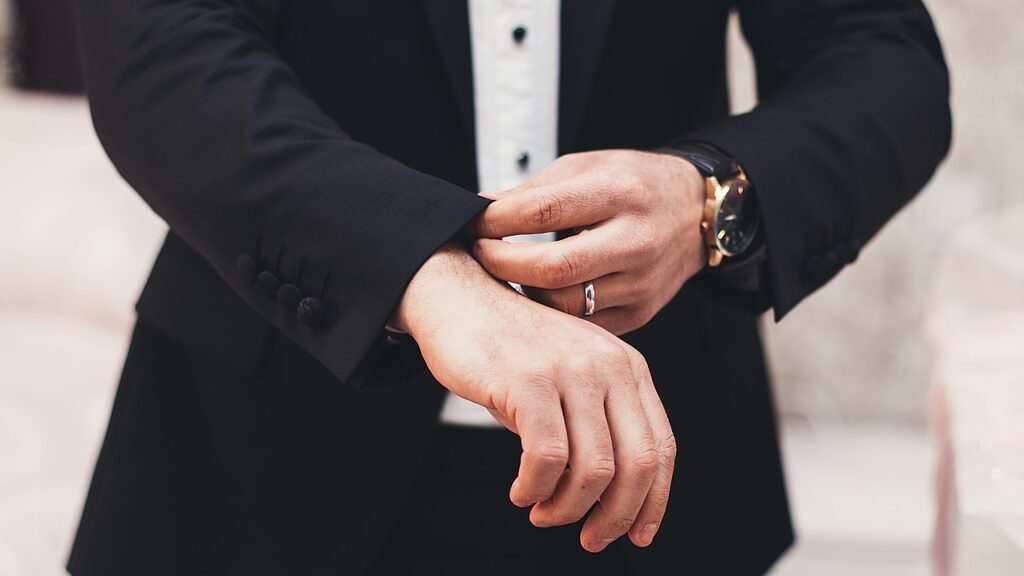 The ring finger indicates love, beauty, creativity, and relationships.
Check to see our article about gold accessories.
The middle finger.
Choose something small to wear as a ring on your middle finger.
Because that finger reacts with your index and ring finger.
The middle finger represents beauty, responsibility, and self-analysis.
Also, if you are right-handed, you do not want a ring on the middle finger; it will make hard work very difficult and may result in some injury if the ring is enormous.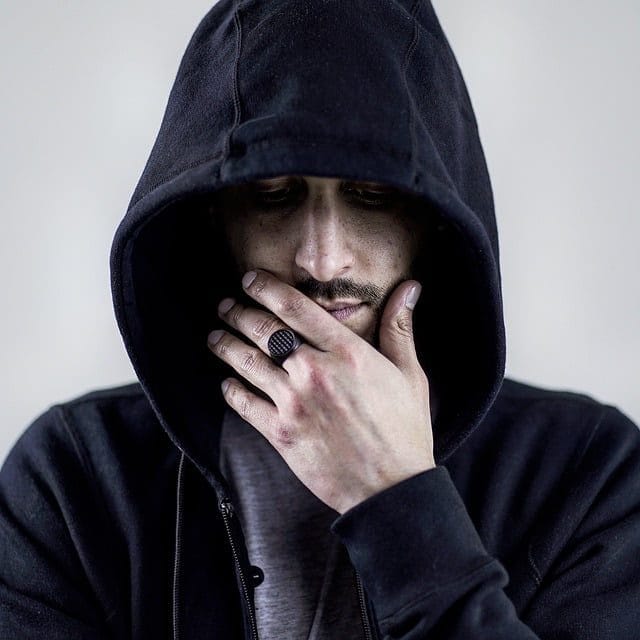 The index finger
Hundreds of years ago, wearing a ring on the index finger was common. It was their family crest.
Now, it is rarely used, even on the little finger.
But if you like showing things with your index finger, you can wear a nice ring. This will be noticed every time.
The index finger is ruled by Jupiter – symbolizing ambition, leadership, and self-confidence.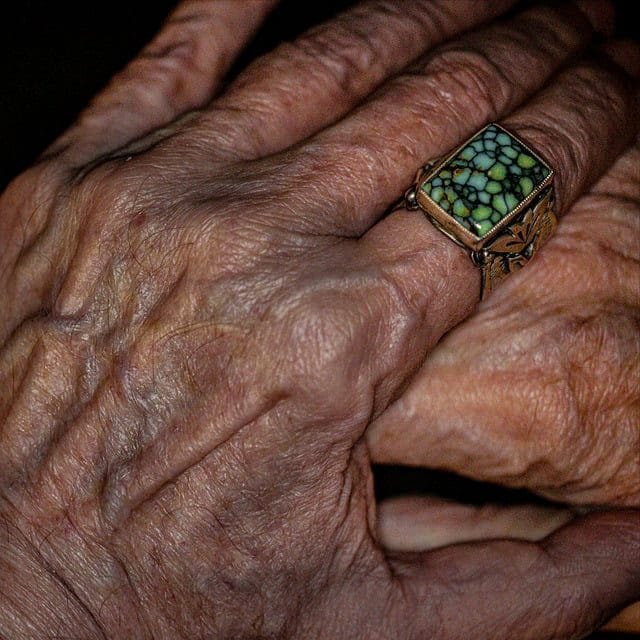 Thumb rings
Thumb rings are unusual even in the United States.
The thumb ring is also a meaning of freedom. Because the thumb finger differs from all the others, the thumb ring represents the courage to express those differences.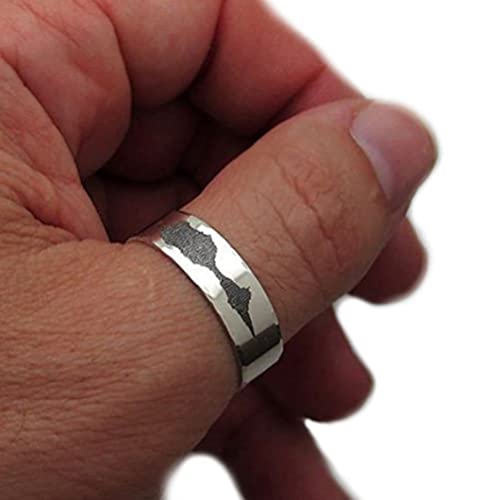 Pros
925 sterling silver
Size adjustable
Custom sound wave engraving
A unique idea for a ring
Cons
Price is above average
Check out this thumb 925 sterling silver ring at Amazon.com
Multiple rings on every finger.
You can wear many rings on each hand. It is all about style. You are unique; you can do anything you want with your body.
You can wear whatever you like without anyone else accepting it. The same goes for rings; wear as many as you like.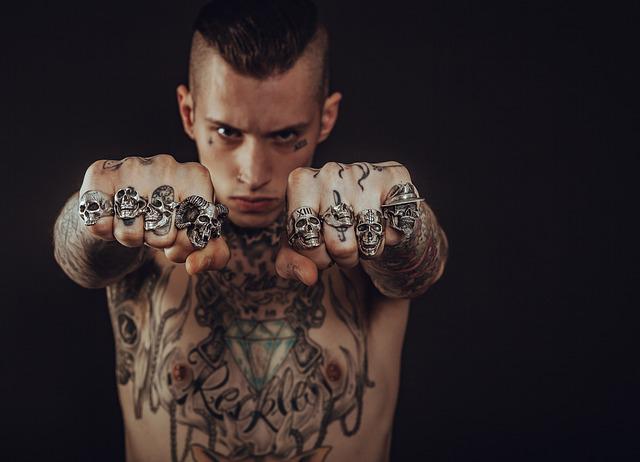 "What's my style is not your style, and I don't see how you can define it. It's something that expresses who you are in your own way."

Iris Apfel, American businesswoman
Materials used for men's rings
Gold rings for men
Gold rings for men are the traditional material for wedding rings. You can choose from 18 Karat to cheap 10 Karat gold. Whatever gold rings you wear for men, the symbol will be classic and elegant.
Check here for a complete article on how to use gold jewelry.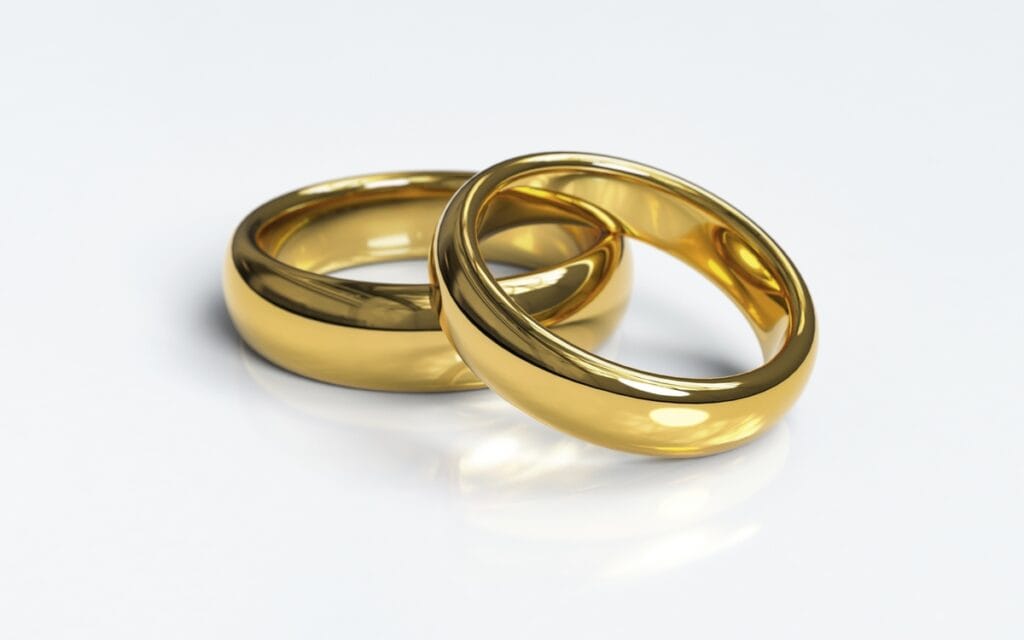 White gold rings for men.
White gold is an alloy of pure gold mixed with other metals, like nickel, silver, or palladium.
It sure looks very stylish, and most times, it is more vital than a gold ring. But because it is an alloy, that means it is handcrafted, and it is more expensive.
But the price is not significant when discussing a white gold wedding ring. Again, style and unique win.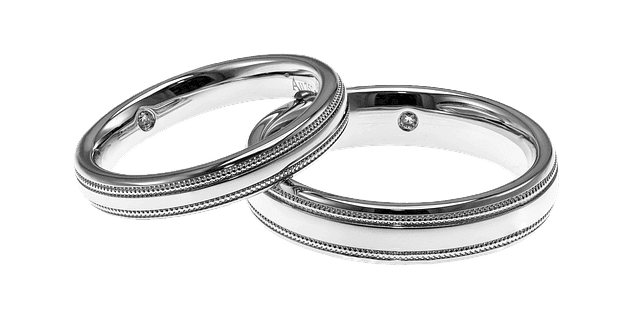 Are you searching for engagement ring prices? Check our free engagement ring estimator.
Platinum rings for men
Platinum rings for men are more valuable than gold. Platinum is rare as a metal, but it has many advantages over gold.
It is very durable, rugged, and strong. It is hypoallergic and can hold gemstones better than gold rings.
The only downsides are the price and the weight.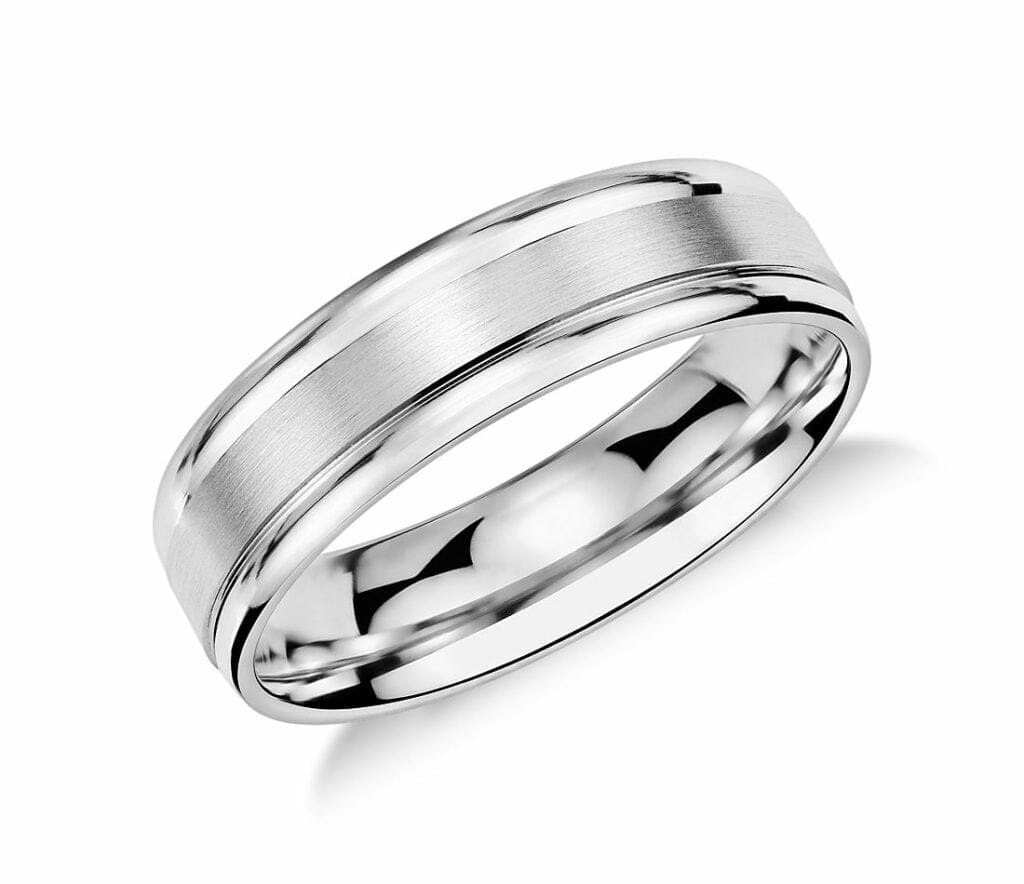 Pros
950 platinum
Options for gold 14k in various colors
Different ring sizes
Option for engraving
Free shipping and free returns
Excellent quality
Cons
The price is above average, but it is worth every penny
Check out this superb platinum ring at bluenile.com
Titanium rings for men
If you want something lightweight and durable, titanium rings for men are the solution.
Of course, it is expensive, but it is recyclable and robust.
The only downside is that it is so light that you will forget that you wear a ring.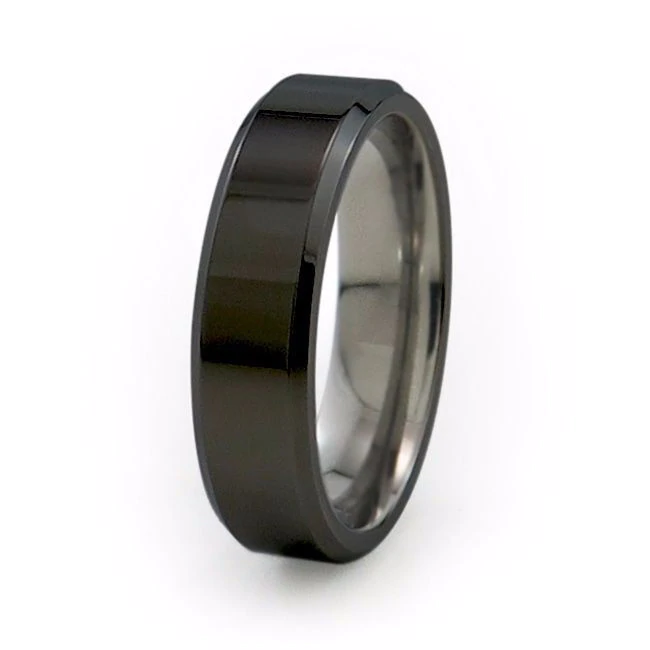 Pros
Different ring sizes
Option for inside engraving
High quality
Will last for decades
Free lifetime repolishing and cleaning
Cons
Find it with the limited-time sale. Titanium rings for men are a great deal if you find them at the correct price.
Check out this black titanium Apex ring at titaniumrings.com
Sterling silver rings
Silver rings are classic and timeless. They are strong, inexpensive, and always shine.
The only disadvantage is that they are tarnishing.
Check out our article about silver jewelry.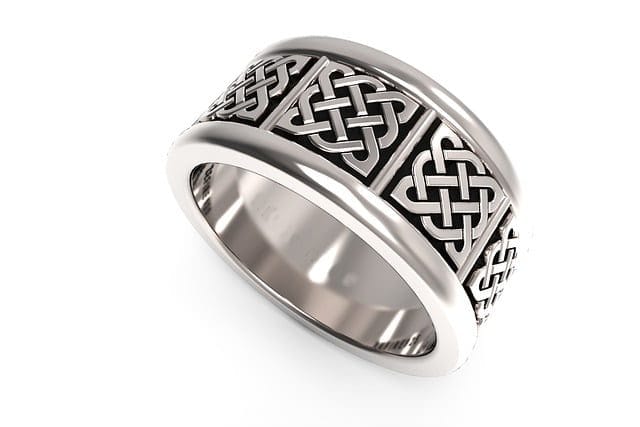 Tungsten rings for men
Every man is different. Why wear ordinary rings?
Why not wear something so unique and robust that it will attract other people's eyes? Tungsten is hard, hypoallergenic, and not that expensive. Tungsten rings for men are the best alternative when you like to be unique.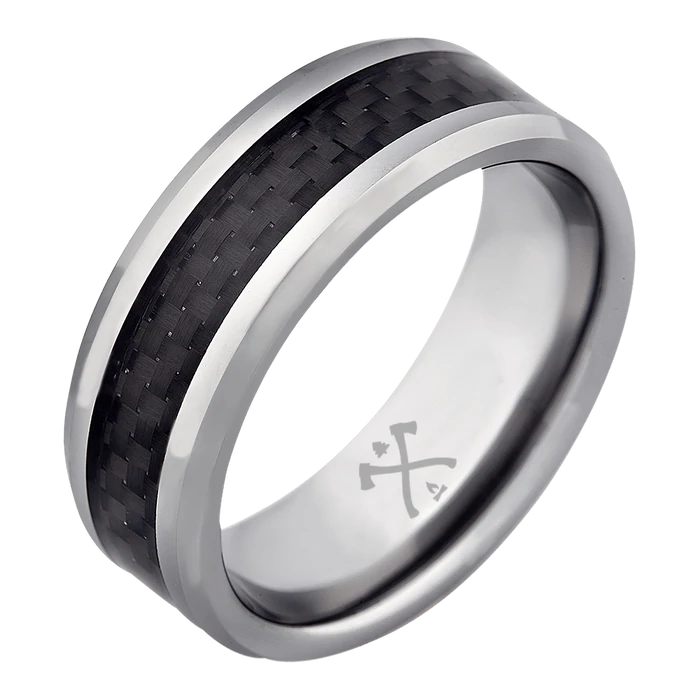 Pros
Tungsten with Carbon Fiber Inlay
One year warranty
Custom ring size
Use code "gasmoney" (until it last)
Cons
If you want to make a difference, buy and wear it. Tungsten rings for men are trendy today.
A unique ring from manlybands.com. Check it out—excellent reviews.
Carbon fiber rings
What is the most challenging material in the world right now? Carbon fiber. You see it in cars every day.
A carbon fiber ring is durable and robust. It is five times stronger than steel. They are chemical resistant and temperature tolerant.
Carbon fiber rings are hypoallergenic, do not break, and last decades.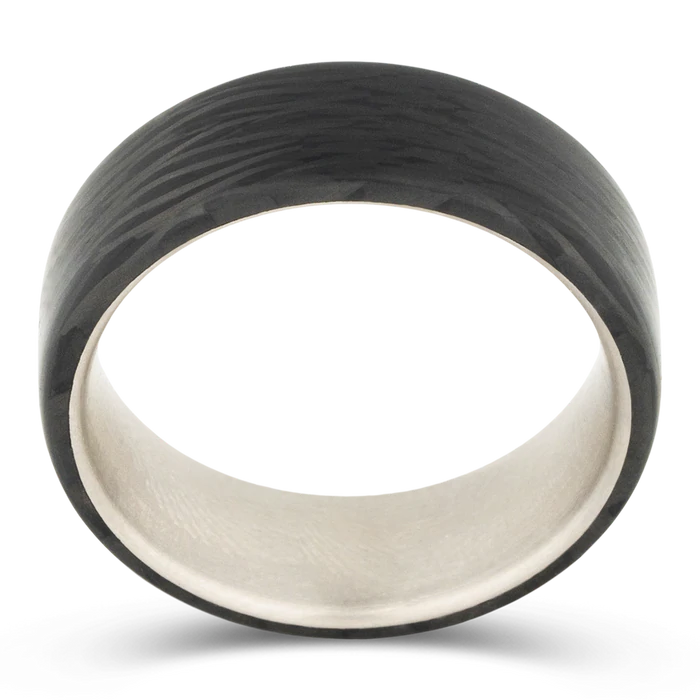 Pros
Carbon Fiber with Titanium Sleeve
Lifetime limited warranty
Custom sizes
Cons
Price is above average
Check out this carbon fiber with titanium ring at manlybands.com
Frequently Asked Questions
How to safely remove a ring from a swollen finger?

Use a lubricant like soap and water, oil, or Wintex. All these will help you maneuver off the ring, reducing the tension between the ring and your skin.

What is the best type of ring for a man?

Use something durable and rugged. We have three options to suggest. Platinum, titanium, and tungsten rings have different looks from classic gold rings for men, and you will be sure that the ring will last many decades.

Are men's ring sizes different from women's?

Yes, men's and women's ring sizes are generally different. Men's ring sizes are typically larger and broader than women's sizes. This is because men's fingers are generally larger and wider than women's, so the rings must be proportionate.

Why are men's wedding rings black?

Some men may prefer the look of a black ring, while others may choose a black ring as a symbol of their commitment or to express their style. Additionally, black wedding rings may be selected because they are less traditional and more unique than the classic gold or silver wedding bands.

Why do men wear rings?

Men wear rings for various reasons, including as a symbol of commitment (such as a wedding band), as a fashion accessory, or to convey membership in a particular group or organization.

What types of rings are popular for men?

Some popular types of rings for men include wedding bands (in a variety of metals such as gold, platinum, and tungsten), signet rings (which often feature a family crest or other meaningful symbol), and statement rings (which may be large and bold in design).

Can men wear diamond rings?

Yes, men can wear diamond rings if they choose to. Diamond rings for men may be more subtle in design than those for women, with smaller stones and more straightforward settings, but they can still add a touch of luxury and sparkle to a man's look.

What should men consider when buying a ring?

Men should consider factors such as the ring size (which may be different from their standard clothing size), the style and design of the ring (which should suit their taste and lifestyle), and the materials used in the ring (which can affect durability and cost).

How should men care for their rings?

Men should clean their rings regularly using a soft brush, mild soap, and water and store them in a safe and dry place when not worn. Depending on the material of the ring, it may be necessary to avoid exposure to certain chemicals or activities that could damage the ring.
Conclusion
There are many amazing men's rings that you can choose from. Materials include wood, antler, Damascus steel, cobalt, meteorite, and hundreds more. We created this article after a lot of research over many days.
Please tell us which of the above amazing men's rings you like.
Please leave a comment, or if you have a question, let us know.
Share this article
Our Latest Articles
Laoutaris Recommends