They are classic and popular women's earrings that give every woman her unique style.
For hundreds of years, earrings are one important accessory that makes you a fashion type.
For everyday use, work, shopping, weddings, and any important moment in your life.
Table of Contents
Let us describe the different types of earrings.
The average read time is 6 minutes
Diamond earrings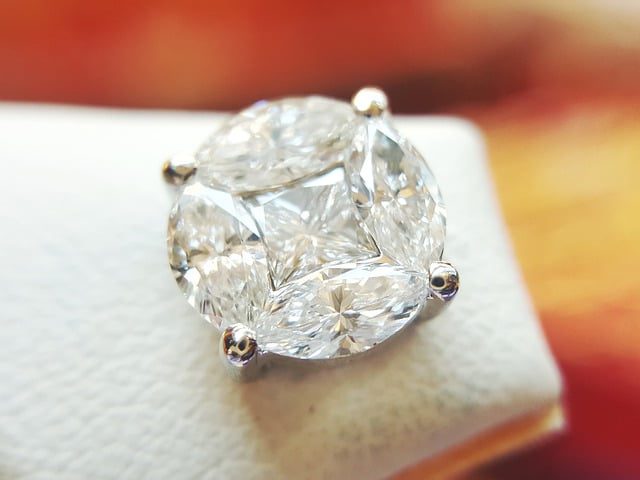 When you want something timeless don't go any other way. Choose diamond stud earrings to be elegant and trendy.
Wear a single diamond near the earlobe for a minimal style, or smaller diamonds in different shapes. Shapes can be round, oval, square, or the classic pyramid shape.
Check out our article about timeless accessories every woman should own.
Things to need to consider when buying diamond earrings.
Color.
You can choose different colors. Yellow diamonds are very common. Pink diamonds or rose-colored ones are more expensive. When the diamond has a blue hue it is very rare and expensive. Also if you want something fancy and or unique, they are grey diamonds.
Shape.
Round, princess, oval, radiant, heart, emerald, pear, marquise, cushion, and Asscher. A round diamond is the most popular but you can ask your jewelry what is the best for your style.
Carat.
Diamonds can be from 0.18 ct to 3.00 ct. Carat size is something very personal to choose. It is also about your budget. Large-size diamonds are more expensive. 0.50 ct is around 5.5mm, 1 ct is 6.5mm and 2.0 ct is 8.0mm. The size is important but the quality is what you are looking for.
Clarity.
Clarity measures the imperfections of the diamond.
Eye-clean diamonds are considered the best because you need a magnifying glass to see the imperfections.
Cut.
Another factor is the cut. Don't confuse it with the shape. The cut grade is how well it sparkles. The grades are fair, good, very good, and excellent. An excellent cut diamond reflects the maximum light.
Color Intensity.
The color intensity can range from faint to deep. It is the value factor of each diamond. Deep-intensity diamonds are considered the most expensive.
Certification.
When buying diamond earrings you could ask for certification. It is based on the grades of the diamond, like cut, intensity, clarity, and others. While it is not necessary when asking for certifications most of the time the price is higher.
Check out our article about diamonds.
Pearl earrings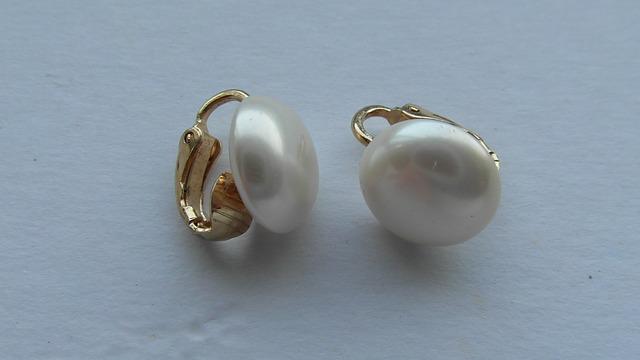 Pearl earrings can match any style and occasion. Pearls can be freshwater natural, or cultured. They come in many colors, the most popular are white and cream.
Read our article about Queen Elizabeth's jewelry. You can find earrings also.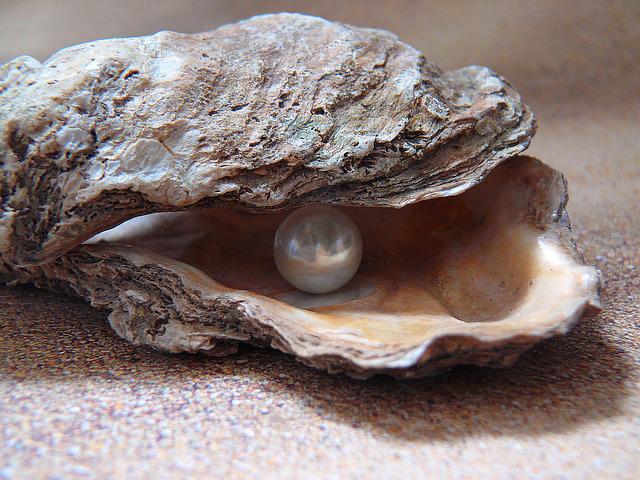 Pearl types.
They are four major types of cultured pearls:
Akoya Cultured Pearls, South Sea Cultured Pearls, Tahitian Cultured Pearls, and Freshwater Cultured Pearls.
Freshwater cultured pearls are the most common type. They usually come from China and are lower in price range than the other types. They come in many different shapes, sizes, and colors.
Check out our article about pearls.
Hoop Earrings
Hoop earrings are a timeless and elegant choice that can be worn for any occasion. They are available in a variety of metals, such as gold, silver, and platinum, and can be adorned with diamonds, pearls, or other gemstones. Hoop earrings are typically worn as dressy or casual jewelry and can be found in a variety of sizes to suit any taste.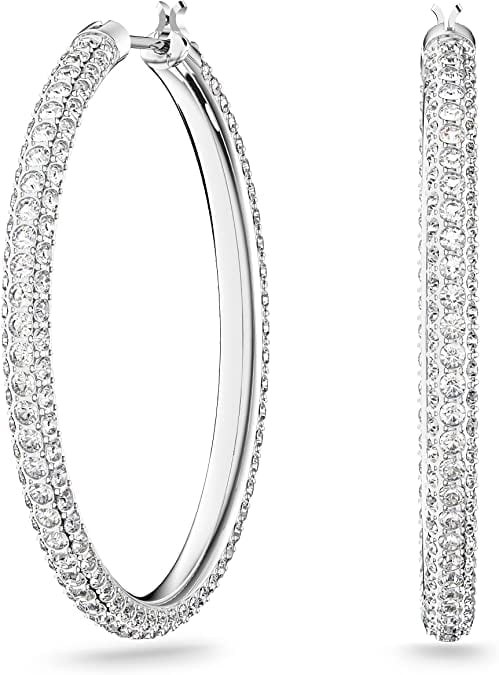 A nice set of Swarovski hoop earrings.
Pros
Rhodium-plated material
Elegant and shiny
Cons

Check them out at Amazon
Traditional hoop earrings are round, but they can be triangles, ovals, or even squares. Hoop earrings can be small as a ring (called a huggie) or the size of a big bangle.
They are very traditional in many countries for centuries. They are also known as Bali earrings or loop earrings.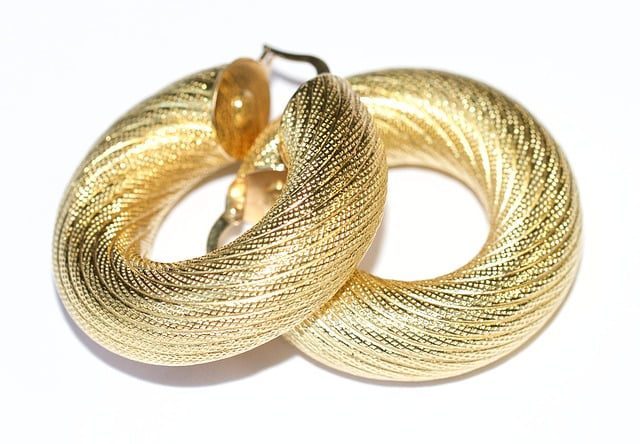 Drop earrings
Drop earrings are a type of earring that hangs down from the earlobe. They are often decorated with a gemstone or bead and come in a variety of styles. Drop earrings are a versatile accessory that can dress up any outfit, from casual to formal.
Very nice diamond teardrop earrings
Pros
Made from sterling silver
Repair life plan
Cons
Small diamonds with low quality
Average price

Check out the earrings at Kay.com
A stylish and also very popular type of earring. They come in a thousand different types, shapes, and colors.
It is easy to find your style and outfit with drop earrings. Length also can be very small or very large.
The types are chandeliers, teardrops, charms, geometrics, and gemstones.
Chandelier earrings.
Chandelier earrings are a type of pendant earring. They are long and often have multiple tiers of crystals, beads, or other adornments dangling from a central point. Chandelier earrings are typically quite dressy and are often worn for formal occasions such as weddings, proms, and black-tie events.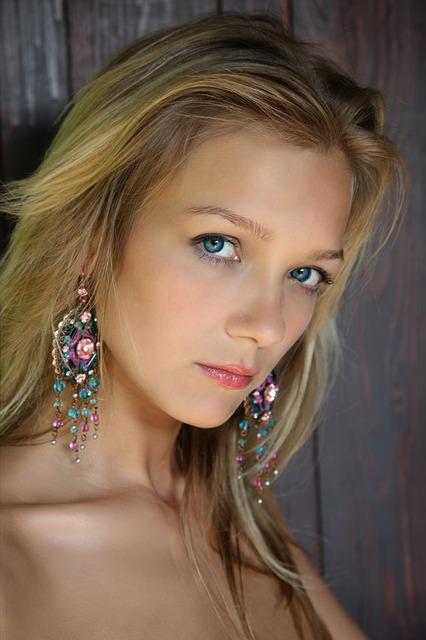 Teardrop earrings.
Teardrop earrings are a timeless and elegant choice for any woman. Whether you are dressing up for a special occasion or simply want to add a touch of style to your everyday look, teardrop earrings are a beautiful option. We suggest teardrop earrings in a variety of metals, including gold, platinum, and sterling silver. We also prefer a selection of gemstone teardrop earrings, perfect for adding a pop of color.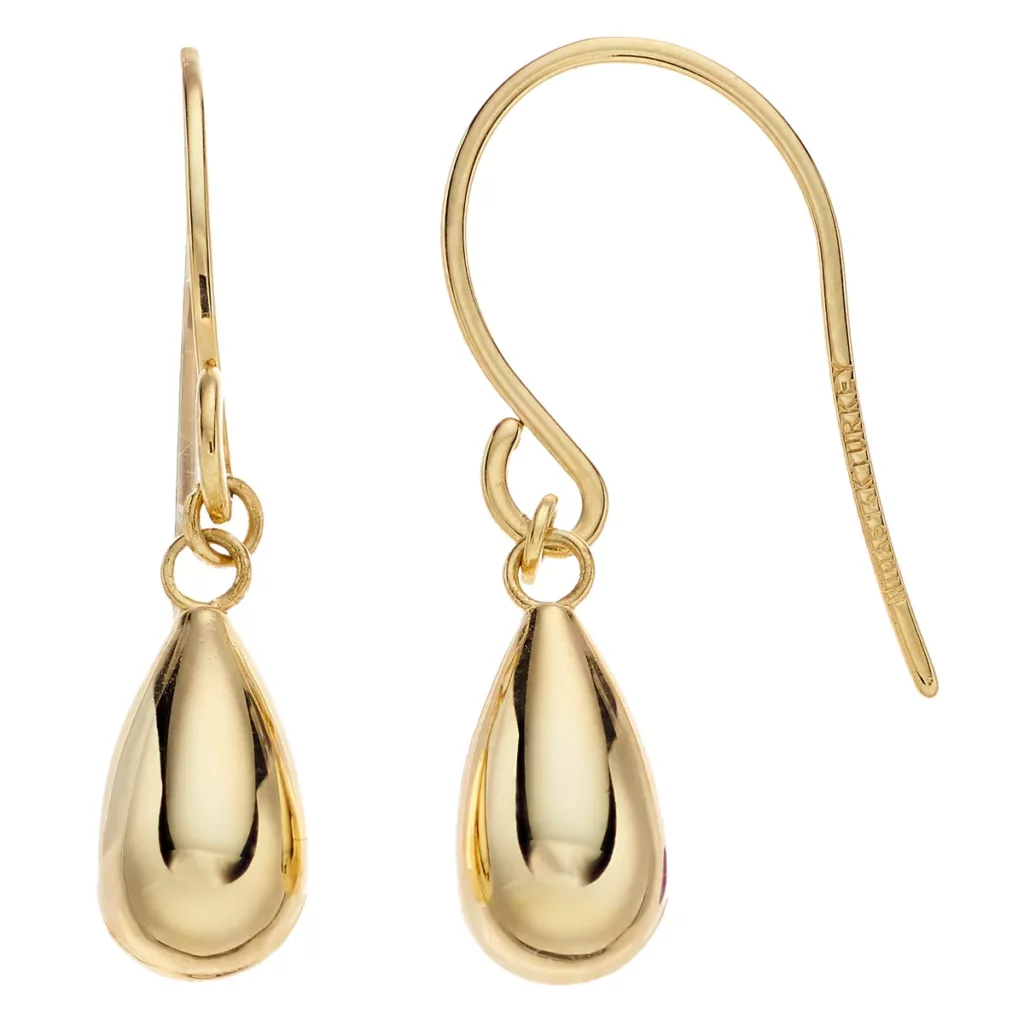 Pros
Material 14K gold
Very nice design
Cons
No information if they are gold-plated or not
High price

14K Gold teardrop earrings from khols.com
Check our article about wallets for women.
Charm earrings
Charm earrings are a beautiful and popular choice for women of all ages. These earrings feature a small charm or pendant that hangs from the bottom of the earlobe. Charm earrings are typically made from sterling silver, but they can also be found in gold or platinum.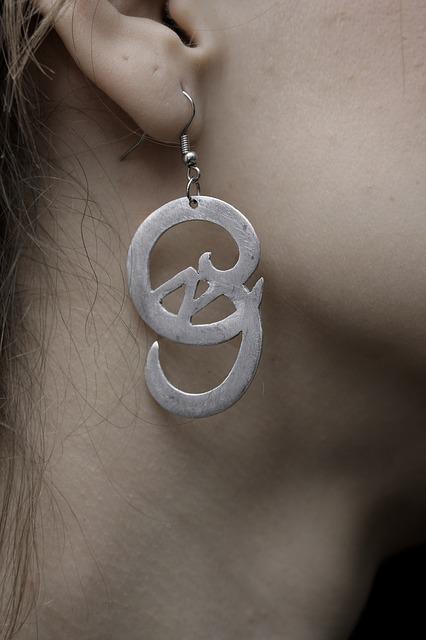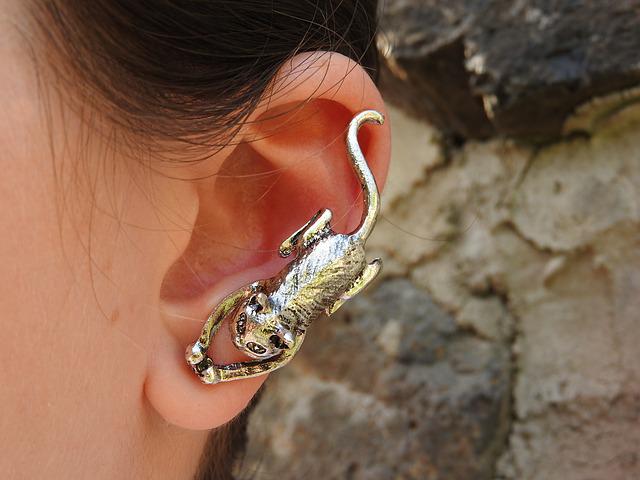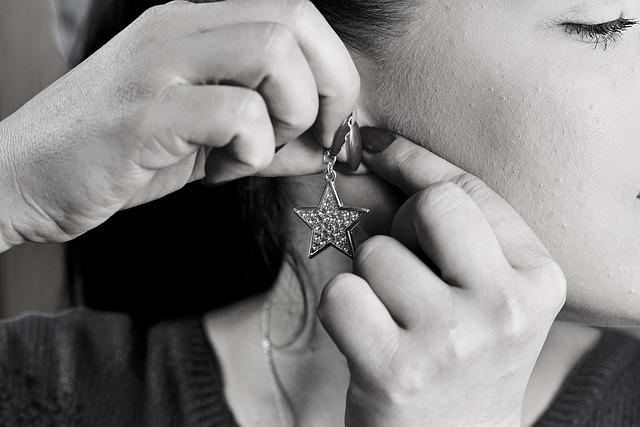 Geometric earrings.
These beautiful earrings feature a unique geometric design that is sure to turn heads. Made with high-quality materials, they are perfect for any occasion.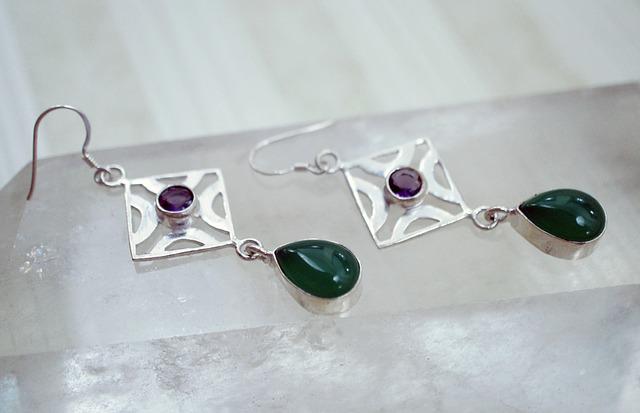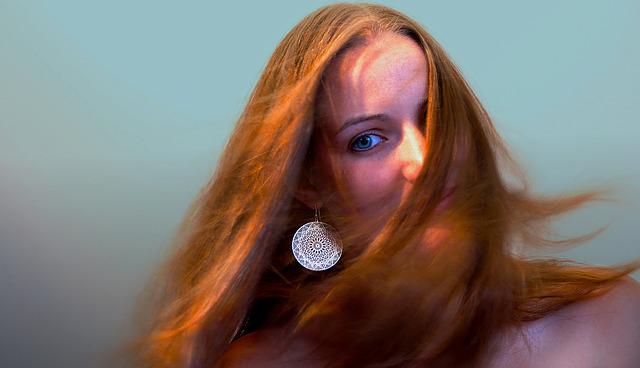 Gemstone earrings.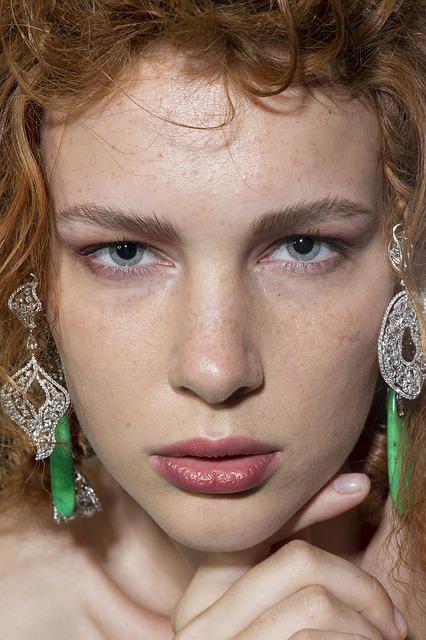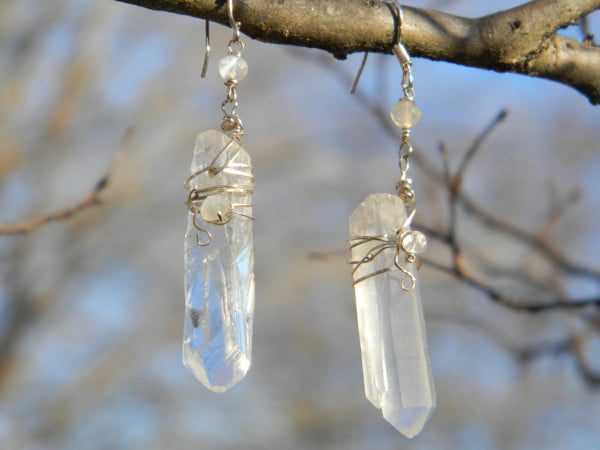 Check also our guide for the best women's bracelets.
Conclusion
Please give us your opinion about this article. What do you like us to add?
We are open to any suggestions to make our articles better and more helpful.
Leave your suggestions in the comments.
Laoutaris Recommends