Master styling necklaces for men with this comprehensive guide. Learn to choose the ideal metal, length, and pendant to complement your look perfectly.
Table of Contents
The average read time is 6 minutes. Last updated on 12/08/2023.
Necklaces have become a popular fashion accessory for modern men who want to elevate their style. The right necklace finishes off any outfit with sophisticated flair. But with endless options, finding that perfect pendant can overwhelm guys.
This comprehensive guide will walk you through everything you need to know when shopping for a necklace. We'll cover how to match different necklace styles to your tastes, choose the ideal length for your body, select stunning pendants, and adequately care for your jewelry. Read on for expert insight into crafting cohesive looks with necklaces tailored to you.
The Growing Popularity of Necklaces for Men
Necklaces used to be solely in the female fashion domain, but not anymore. Today, men's jewelry and accessories have hit the mainstream. Influential celebrities like Jay-Z, Harry Styles, and Michael B. Jordan have made necklaces ultra-stylish for the modern man.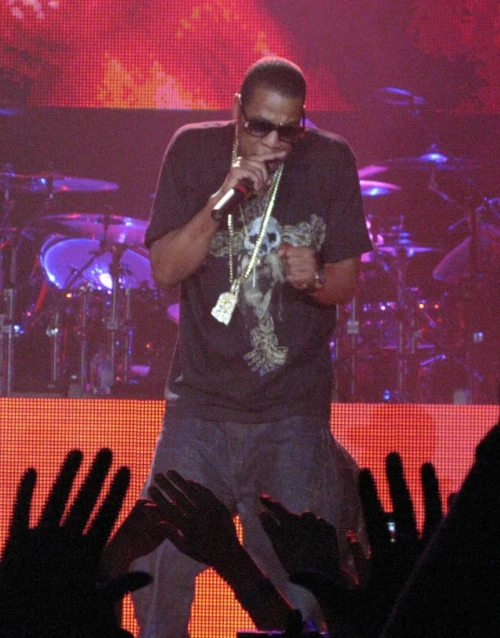 The rise of casual wear in work and social environments also propels the trend. Workers are no longer confined to rigid suit-and-tie dress codes. Casual Fridays have morphed into simple every day. Offices, parties, and dates have all become venues to express personal flair through accessories like necklaces.
For men who embrace jewelry, necklaces offer much more than flashy decoration. They let guys make subtle yet impactful style statements. Necklaces project sophistication and confidence when chosen wisely. Investing in a quality piece ensures getting compliments wherever you go.
Choosing a Metal Type for Your Necklace
The first decision involves selecting a metal type that aligns with your lifestyle and preferences. Men's necklaces come crafted from diverse metals, each with unique properties. Consider what tone and finish pair best with your skin undertone and existing jewelry.
Silver Necklaces for men.
Arguably the most versatile metal, silver suits guys with any complexion. A silver necklace projects a classic, timeless look. While pure silver exists, most jewelry contains sterling silver—92.5% silver blended with copper. Benefits of sterling silver include:
Affordability – Less costly than gold while maintaining attractive shine.
Durability – Stronger and less prone to damage than pure silver.
Low maintenance – Doesn't require much polishing or special care.
Silver necklaces come in white, black rhodium plating, or artisan patinas. For a bold contrast against darker complexions, choose white silver. Rhodium coating offers a darker gunmetal shade. Patinas produce vibrant rainbow hues by oxidizing the silver through heat treatments.
Gold Necklaces for men.
Gold necklaces project luxury and sophistication. The precious metal makes a subtle wealth statement. But quality gold jewelry comes at a higher cost. Gold purity levels are measured in karats – 24K signifies pure gold. Most jewelry contains either 14K or 18K gold. Benefits include:
Hypoallergenic – Pure gold rarely causes reactions, making it ideal for sensitive skin.
Lustrous finish – Gold boasts an alluring, warm shine.
Corrosion resistance – Less prone to tarnishing compared to other metals.
Yellow gold necklaces offer an accurate, opulent metal hue. White gold appears silver-toned but retains the durability of gold. Rose gold mixes copper to achieve a blush-pink color. Gold suits any outfit from the boardroom to the beach.
Stainless Steel Necklaces for Men.
Stainless steel offers luxury metal aesthetics at a fraction of the cost. Sleek steel necklaces work within modest budgets. Composition involves iron, chromium, carbon, and other elements, making it highly durable. Benefits of stainless steel include:
Extremely strong – Resists rust, tarnish, and corrosion. Withstands regular wear.
Hypoallergenic – Unlikely to cause skin irritation or reactions.
Easy maintenance – Shine remains with minimal cleaning.
Stainless steel is industrial, modern, and versatile. It also readily accepts plating and polishing for unique finishes. Black ion and rose gold coatings broaden pairing options. For durability on a budget, stainless steel delivers.
Titanium Necklaces for Men.
Titanium is a contemporary choice valued for its ultralight weight and silver-toned shine. It outperforms stainless steel in terms of sheer strength. Pure titanium is 100% hypoallergenic. Key attributes include:
Super lightweight – Weighs 45% less than stainless steel. Comfortable for extended wear.
Corrosion resistant – Won't rust or tarnish even when exposed to saltwater.
Biocompatible – Pure titanium does not trigger skin irritation or allergies.
Titanium excels for active lifestyles. Necklaces withstand swimming, exercising, and other rigorous wear. Titanium also comes in black oxide and anodized rainbow finishes, broadening style possibilities.
Necklace Metal Comparison Chart
| | | | | |
| --- | --- | --- | --- | --- |
| Metal | Price Range | Karat/Purity | Durability | Skin reactions |
| Sterling Silver | $ – $$ | 92.5% pure silver | Medium | Rare |
| 14K Gold | $$$ – $$$$ | 58.3% pure gold | High | Very rare |
| Stainless Steel | $ | Varies, at least 10.5% chromium | Very high | Extremely rare |
| Titanium | $$ | Commercially pure grades 1 through 4 | Very high | Extremely rare |
This chart summarizes vital factors to compare popular necklace metals. Consider price points, durability needs, and metal sensitivities when choosing the rMen'soption.
Necklace Styles for Men
Beyond choosing a metal, necklaces come in diverse styles. Select a necklace design that best reflects your personality and aesthetic. The spectrum ranges from bold statement chains to understated leather cords.
Chain Necklaces
Chain necklaces deliver versatile, classic elegance. As the backbone of many pendant necklaces, chains shine alone as simple solo statements. The most prevalent chain types include:
Cable Chain
Cable chains interlink smooth oval rings to mimic a rope. The continuous links create subtle texture and dimension. Cable chains nicely pair with pendants or look great solo.
Curb Chain
Chunky curb chains assemble uniform twisted links for an attention-grabbing, rugged look. Their bold silhouette stands out, especially when doubled or tripled up. Curb chains make confidence statements.
Figaro Chain
Alternating long and short oval links give Figaro chains a visual rhythm. The offset links catch and reflect light uniquely. Understated and sleek, Figaro chains work for various styles.
Rolo Chain
Rolo chains linear rows of joined oval links. The uniformly smooth links create clean lines and a minimalist allure. Rolos keeps focusing on pendants.
Singapore Chain
Singapore chains contain tiny interlocked links with a fluid, silk-like drape. Shiny and delicate, Singapore chains elegantly adorn the neck.
Box Chain
A series of square links make up sturdy box chains. Their brick-like links form an industrial mesh-chain appearance. Box chains showcase bold metallic textures.
How to Choose the Right Necklace Length
Beyond style, the fit makes or breaks a necklace. Selecting the most flattering length for your body is critical to maximizing appeal. While choker-length chains are 12-13 inches, standard men's necklaces range from 18 to 24 inches long. Consider these factors when choosing length:
Neck circumference – Measure where the necklace naturally falls, then add 2-3 inches for ideal fit.
Body proportions – Longer necks suit longer chains. Shorter men should size down.
Personal style – Do you prefer high or low necklaces on your chest?
Outfit pairing – Higher shirt collars work better with shorter necklaces.
Get a sense of your ideal necklace length by trying on different sizes. Here are typical standard measurements:
18-Inch Necklaces
With an 18-inch chain, pendants fall approximately 2 inches below the collarbone for most men. This length works well with crew neck shirts. The necklace is visible but doesn't draw excessive attention. Eighteen inches offers a fail-safe in-between size.
20-Inch Necklaces
At 20 inches, necklaces hang just below the collarbone, ideally pairing with button-up shirts. The length is versatile for both business and casual settings. 20-inch chains accessorize a dress shirt nicely without needing to tuck them inside.
22-Inch Necklaces
A 22-inch chain hits the middle of the chest, adeptly filling V-neck shirts. The length rests comfortably without getting tangled under clothing. 22-inch necklaces project casual elegance and have room for meaningful pendants.
24-Inch Necklaces
A 24-inch necklace has presence, hanging low almost to the sternum for many men. This bold length works with deep V-necks and open collars. It makes a style statement against bare skin. 24-inch chains showcase more oversized pendants like shark teeth.
Men's gold cross pendant with chain.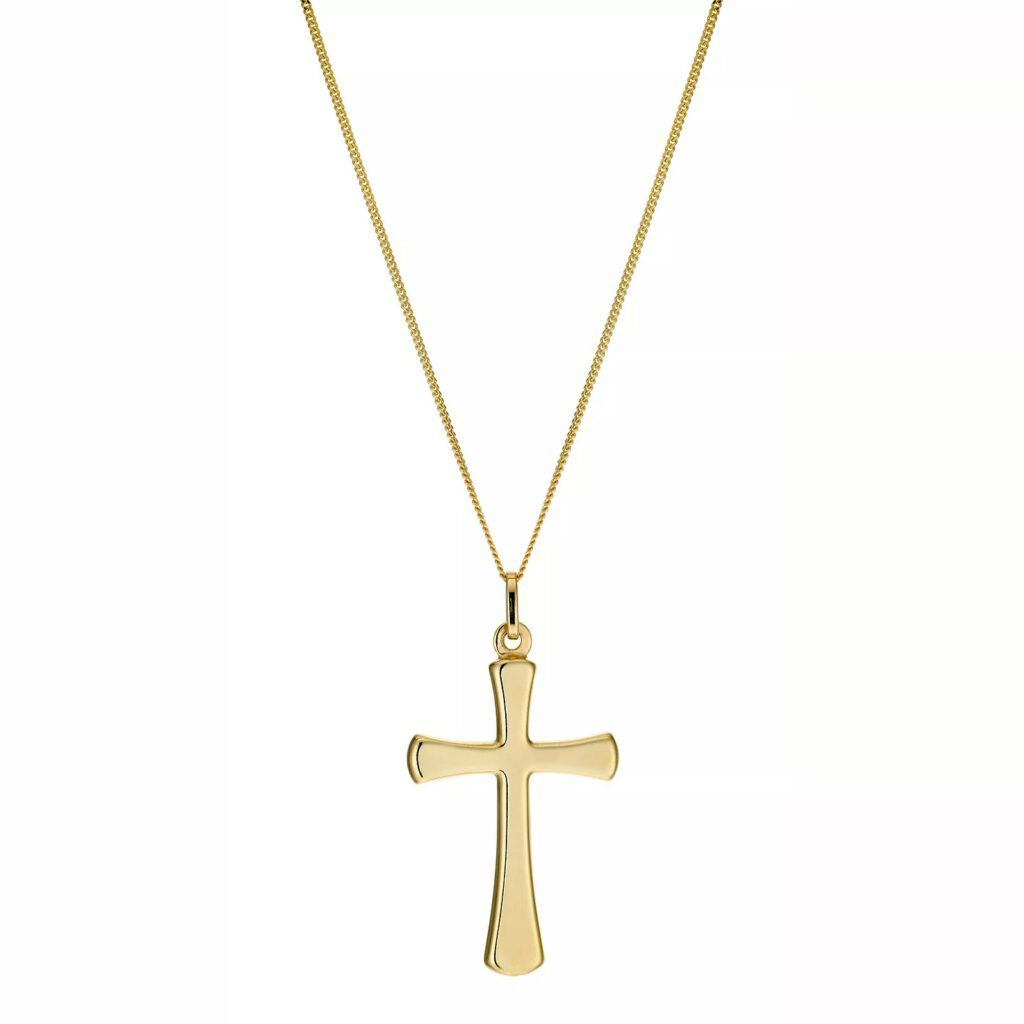 A simple men's modern cross designed in classic 9ct gold. Complete with an 18″ curb chain. It will look great with any outfit. The chain is thin. So be careful when ordering.
Pros
9ct yellow "old
Good price
Very nice cross-design
Free delivery
Cons
The chain is thin. Better replace it with a thicker one.
Check it out at hsamuel.co.uk
Gold and diamond infinity necklace.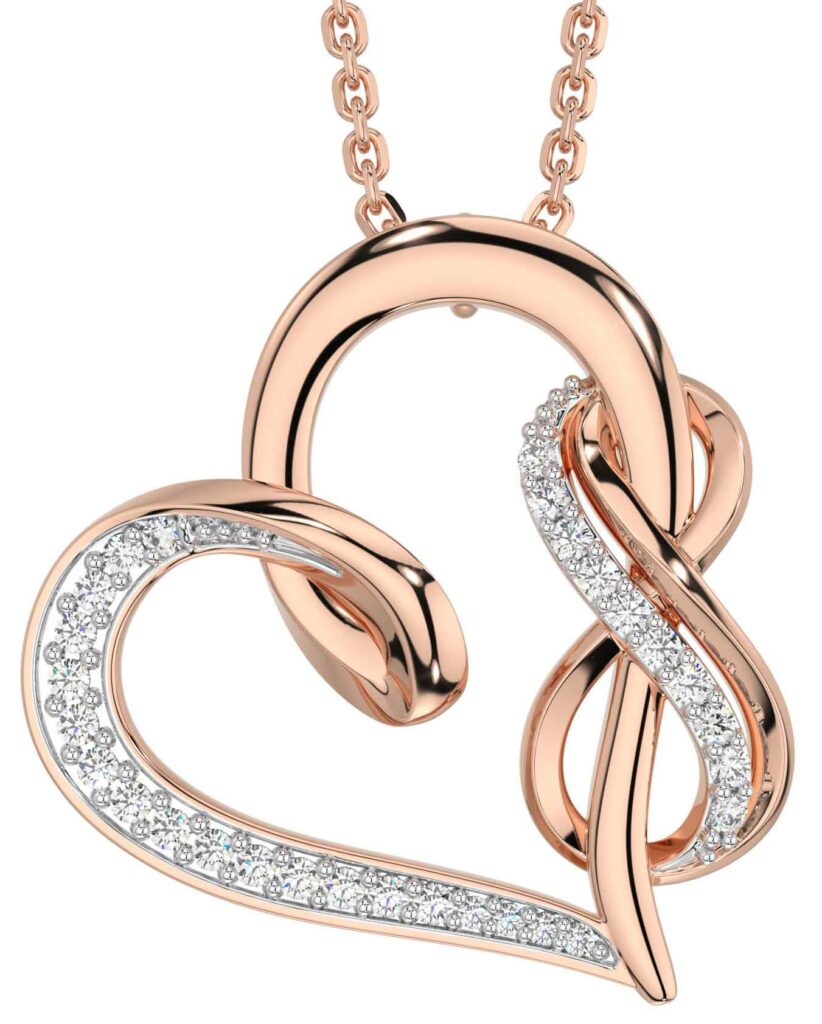 This necklace is something unique. It is gold and silver with diamonds and has an infinity symbol. Handcrafted with exceptional quality, you can choose the metal, chain, stone type, and stone gems.
Pros
Made from Solid Coated Sterling Silver.
Synthetic diamonds
Option for engraving
Excellent price
Many options for gold and diamond quality
Cons
No mention of the gold-carat
Check it out at GLENCARA.
Men's Metallic 18k Gold Plated & Turquoise Enamel Mini Pill Pendant.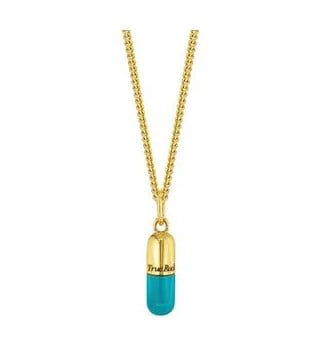 True Rocks. The latest addition to their ever-expanding signature Pill & Enamel Collections is the New Size Mini Pill, available in pendants and hoops. You can choose from many colors, but treat it with extra care if you want to keep it for a long time.
Avoid contact with water droplets, natural springs, and chemicals found in swimming pools. It causes severe tarnishing and may cause discoloration.
Pros
18K Gold plated
Many different color options
True Rocks series has a wide selection of other products
Cons
Price is relevant and suitable for the quality
Check it out at LYST.
Add a unique and classy style of wearing ties for men. Please read our complete guide for 2023.
Stainless steel dog tag necklace.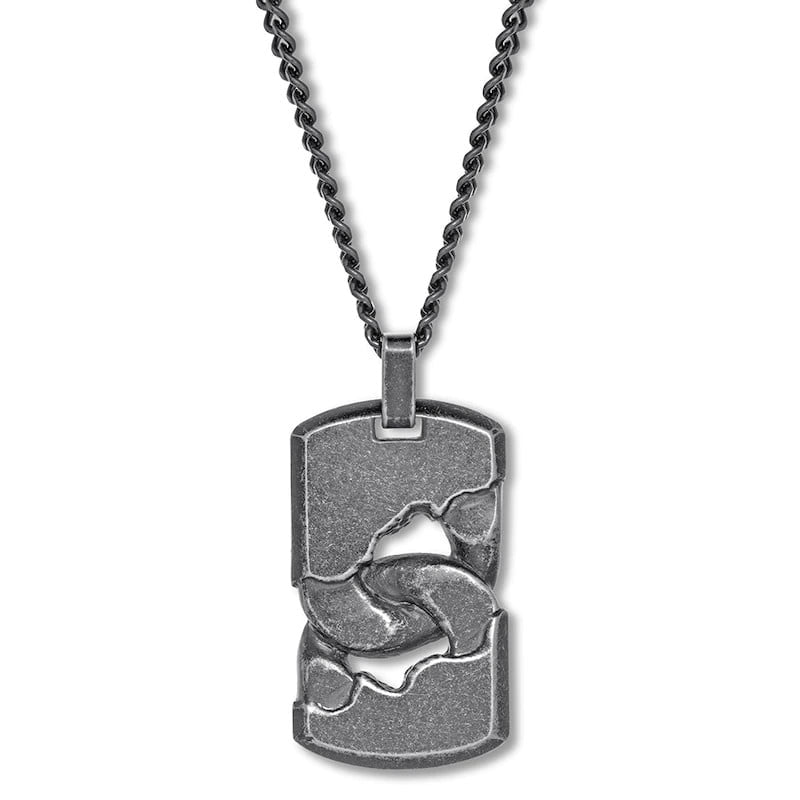 This dog tag necklace is crafted of stainless steel with a black ion-plated finish. The tag suspends from a 24-inch curb chain that fastens with a lobster clasp.
Pros
Stainless steel
24″ length
A charming black ion-plated color
Cons
Military item
Average price
Check it out at kay.com.
9-carat gold large solid classic Cuban link curb chain.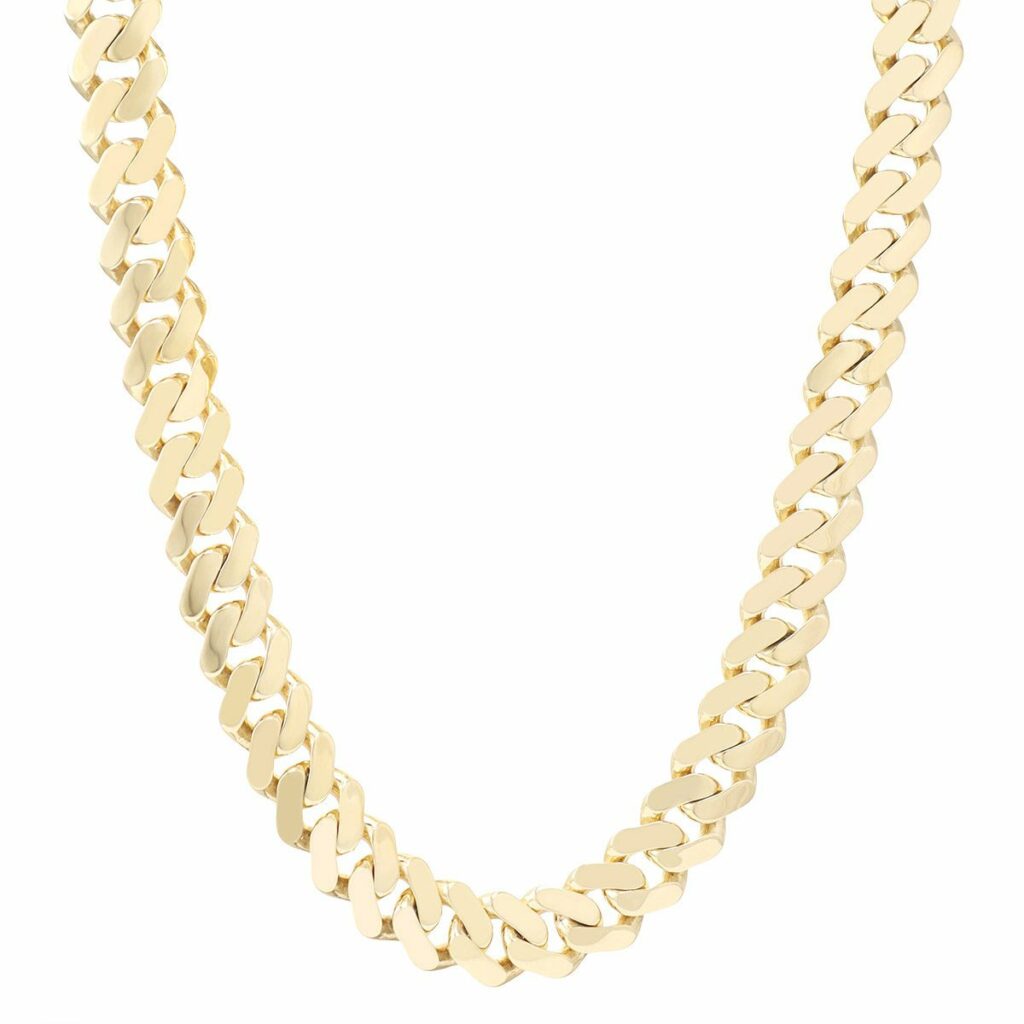 This stunning, super heavy Cuban link curb chain is crafted from 9ct yellow gold. This chain measures 30 inches in length, and each link has a width of 17 mm and a depth of 4.5 mm.
This piece features solid, tight, classic Cuban links throughout. This chain is a good quality piece and perfect for everyday wear. It is stamped with a full British hallmark to ensure gold purity.
Pros
This Cuban link chain looks amazing
Item comes with a certificate of authenticity and insurance valuation
Cons
Costly item.
Check it out at Hatton.
14k Gold-filled rope chain.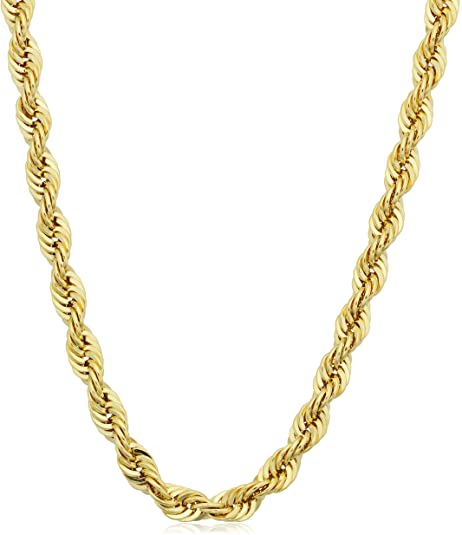 This solid gold-filled necklace for men and women is available in 2.1 mm, 3.2, 4.2 mm, and 6 mm, and each is available in various lengths, perfect for "mixing and matching" and gifting.
Pros
14K Gold filled
Many options for the length
Unisex
Cons
An excellent choice for gold-filled jewelry.
Check it out at Amazon.
Figaro 24k gold-plated chain.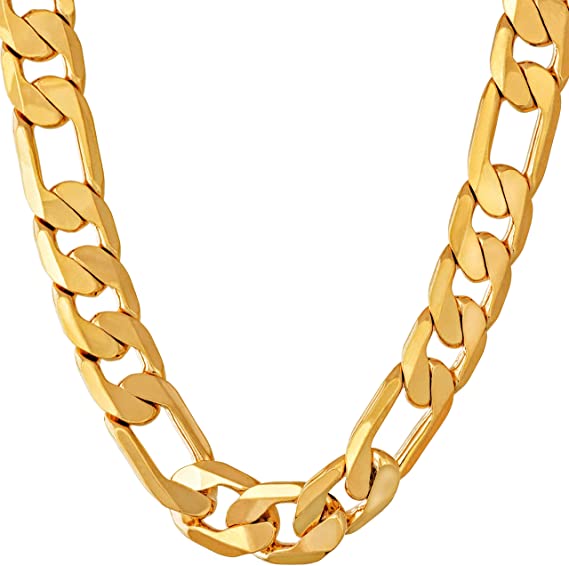 These diamond-cut Cut Figaro Necklaces for men are MADE TO LAST with up to 20X more 24-karat gold plating than standard electroplated fashion jewelry. There are a vast number of options for length and width.
Pros
Yellow or white gold option
24K gold plated
Many different length options
Free lifetime replacement guarantee
Affordable price for a gold necklace
Cons
The chain width is only 2.5 mm; be careful when wearing it, like all the chain necklaces.
Color can be tarnished.
Check it out at Amazon.
Men's Sterling Silver Star of David Pendant with Stainless Steel Chain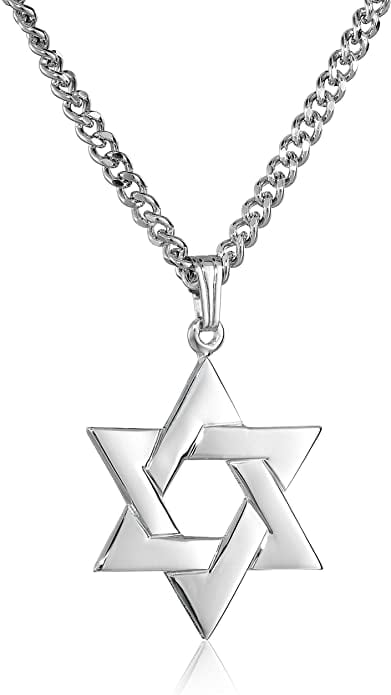 This fine-quality Star of David pendant is crafted from sterling silver and showcased on a smooth, flat, substantial rhodium-plated stainless steel curb chain that measures 24 inches and fastens with a spring-ring clasp.
Pros
Handcrafted
Sterling silver
Excellent price
Cons
The star symbol is not for everyone
The star and the chain are very light and look for many cheap
Check it out at Amazon.
6.0 mm Byzantine Popular Men's Chain Necklace in Stainless Steel.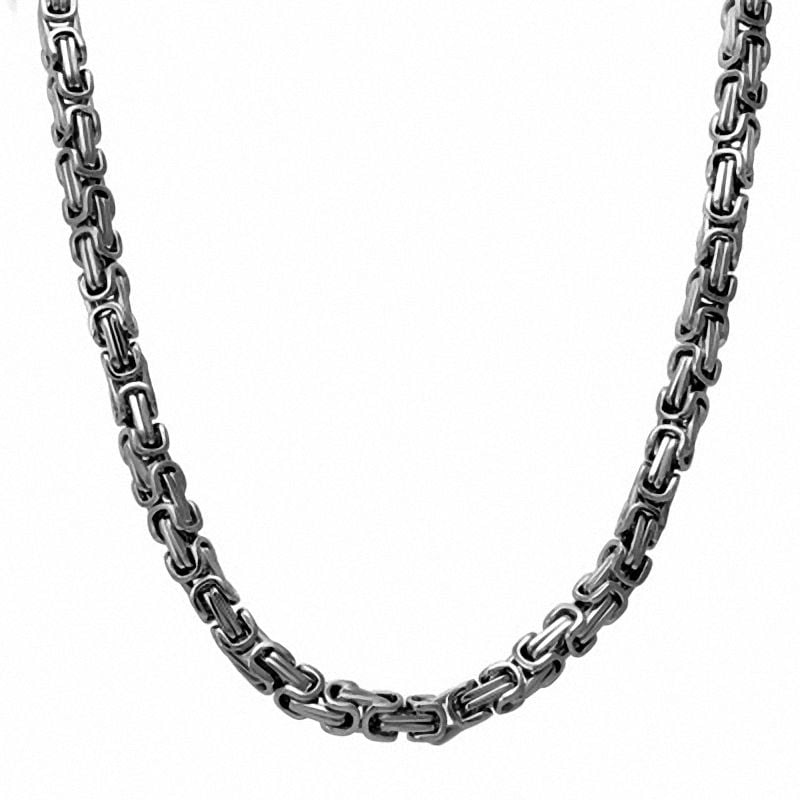 These men's 6.0 mm Byzantine chain necklace is set in stainless steel. It measures 24.0 inches long and is secured with a lobster claw clasp.
Pros
Stainless steel.
The chain length is 24."
6.00 mm chain thickness.
Cons
The price is above average.
Check it out at zales.com.
Franco Box Gold Chain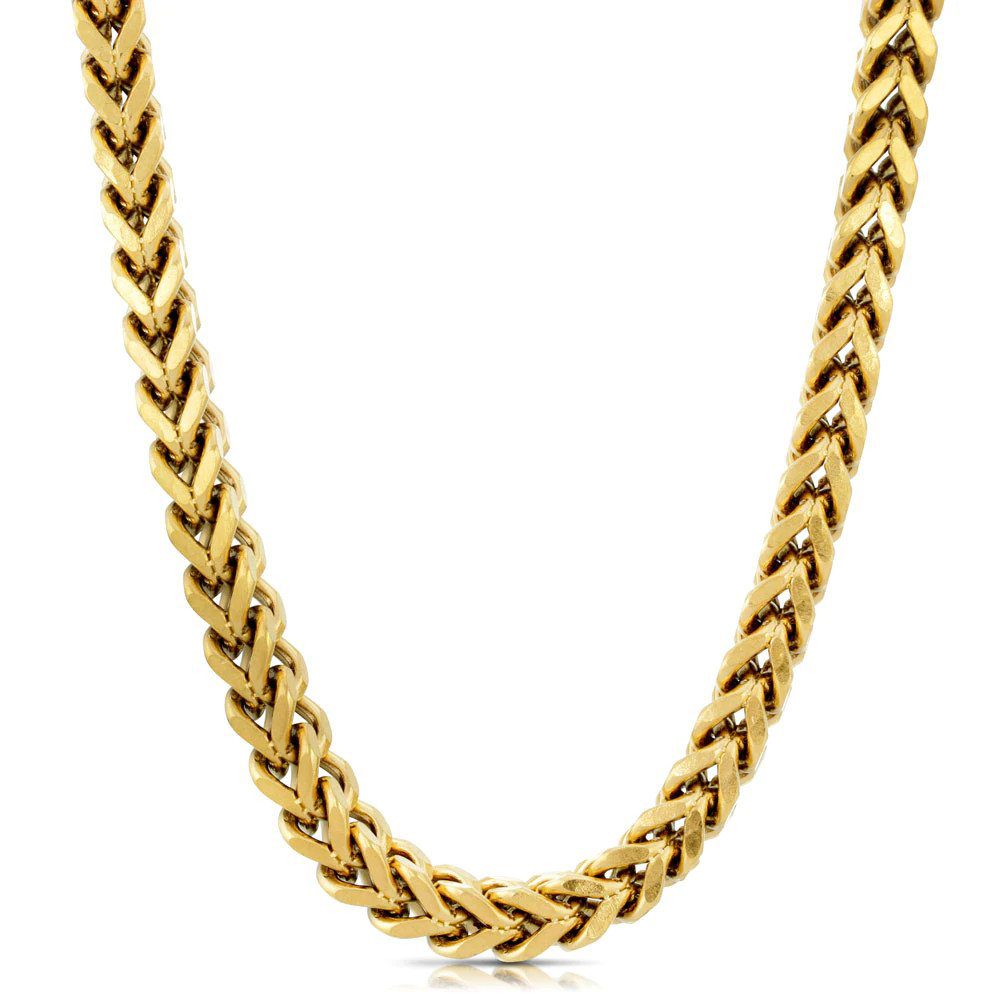 Franco Popular Necklaces for Men from the Italian designer Franco.
18K Gold PVD Plating. Certificate Of Authenticity, Custom Black Leatherette Gold Gods® Carrying Bag.
Pros
18K gold plated
Different options for length
Certificate Of Authenticity
Free worldwide shipping
Cons
Amazing men's necklace at a very reasonable price. 5/5
Check it out at thegoldgods.com
How to choose any gold jewelry. The must-read guide.
How to Style Necklaces Like a Pro
Once you've invested in a great necklace, you want to incorporate it seamlessly into your wardrobe. Follow these pro styling tips:
Match metal tones – Pair silver necklaces with stainless steel watches and gold chains with gold watches. Mismatched metals appear haphazard.
Consider neckline shapes – Showcase longer necklaces with deep Vs and open collars. Crew necks support shorter chains better.
Go simple if wearing bold prints or loud shirts – Intricate pendants compete with busy patterns. Opt for a simple chain instead.
Avoid highly formal situations – Large chains and pendants look out of place with suits and tuxedos meant for understated accessories.
Adhere to company dress code – Ensure they meet policy before wearing necklaces to work. Some industries frown upon men's jewelry.
Frame face shape – Longer faces carry off longer necklaces well. Shorter ones prevent overwhelming those with petite features.
Confidence is key – No matter the outfit, wearing necklaces with self-assurance elevates the look.
Use these tips when coordinating necklaces. Finding versatile pieces simplifies integrating them into everyday outfits.
Frequently Asked Questions
Do chain necklaces look good on guys?

Whatever your age, necklaces for men look amazing. You can wear it below your shirt, with a button open, or above it if it is thick and long enough.

Are chains in style for guys?

When choosing necklaces for men, the classic yellow or white is the best option. It will always be in style and change your look to a more sophisticated and luxurious one. Do not forget that you must match your fit for a modern and stylish look.

What is the best necklace chain for men?

The most popular necklaces for men are Rope chains, Figaro, Curb chains, and Thick chain necklaces. There are many more types, but the above are timeless and will last many years, depending on the quality and the thickness.

What length necklace should a man wear?

18 to 22 inches suits most men best for versatile wear. Longer chains nearing 24 inches make bolder statements. Choose length based on chest coverage preferences, neck circumference, and pairing with shirt collars.

When should a man wear a necklace?

From casual everyday looks to dates and parties, necklaces are stylishly complete outfits. Avoid wearing more ornate chains to formal occasions. Never pair necklaces with bow ties.

Should a man's necklace touch his shirt?

Ideally, pendants should sit just at or above the shirt collar for many looks. Longer necklaces that hit the chest also work well with deeper V-necks. Avoid excessive shirt contact that can wear down fabric.
Conclusion
This will end the article about popular necklaces for men.
What do you want us to add to the article? Do you have any questions?
Let us know below in the comments.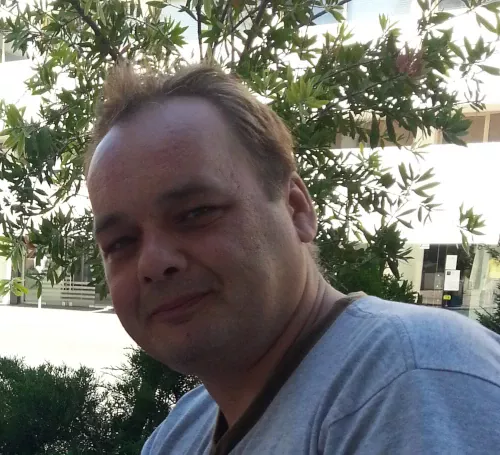 Pashalis Laoutaris
Fashion Blogger
I am a professional writer, fashion blogger, and owner of the site https://laoutaris.com. As a salesperson for more than 20 years, I have experience of 10 years in the fashion industry. I consider myself a true fashionista. I am writing daily blog articles about fashion, tools and converters, and everything you need to know about the current fashion trends.
Share this article
Our Latest Articles
Laoutaris Recommends