Discover the 7 timeless elegance pieces of Christian Dior that redefined fashion and how to incorporate them into your wardrobe
Table of Contents
The average reading time is 8 minutes. The article was last updated on 21/08/23.
Who is Christian Dior
Christian Dior is one of the most iconic and recognizable names in the world of fashion. Founded in 1946, the fashion house has become synonymous with luxury, elegance, and couture. From its early days to the present, Dior has left a lasting impact on the fashion world and continues to be a major player in the industry.
History of Christian Dior
Christian Dior, born in Granville, Normandy, France, on January 21, 1905, was the second of five children born to a wealthy fertilizer manufacturer. Dior's early life was marked by a love for art, he worked as an art gallery owner and decorator before working as an assistant to the fashion designer Robert Piguet in the late 1930s.
In 1942, Dior joined the fashion house of Lucien Lelong during World War II. After the war, Dior opened a small fashion salon called "Corolle," which showcased his designs. It was in 1947, with the launch of the "New Look" collection that Dior became an overnight sensation, and the "New Look" became the defining silhouette of the 1940s and 1950s.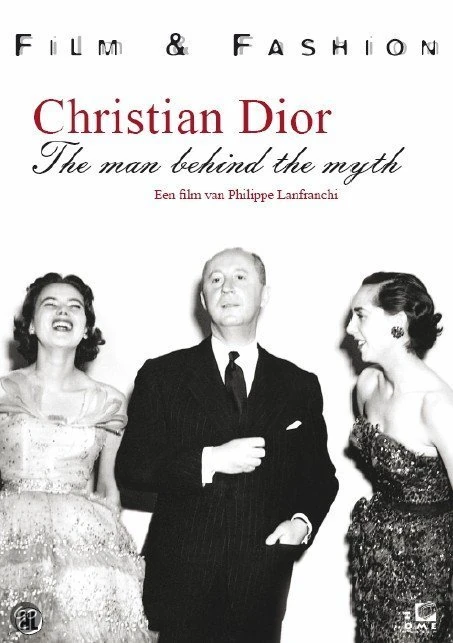 You can check out the documentaries Christian Dior: The Man Behind the Myth and Christian Dior: The Designer of Dreams.
Find more details at imdb.com
The success of the "New Look" established Dior as a leading designer in the fashion industry and established the House of Dior as one of the most prominent fashion houses in the world. Dior continued to design for the House of Dior until his untimely death in 1957.
Read more on his life and career at wikipedia.org
Some of the brand's iconic designs and collections
Christian Dior, the eponymous brand, has produced many iconic designs and collections throughout its history. Some of the most notable include: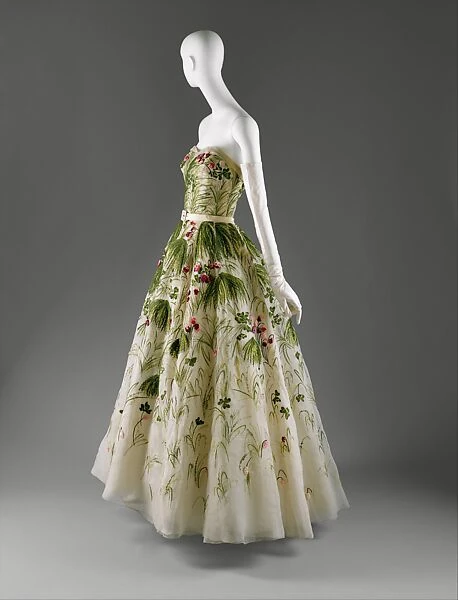 The "New Look" collection (1947): This collection, presented by Christian Dior himself, introduced a new feminine silhouette with a cinched waist, full skirt, and padded hips, which was a stark contrast to the more masculine and practical clothing that was worn during World War II. The "New Look" was an instant success and established Dior as one of the most influential designers of the 20th century.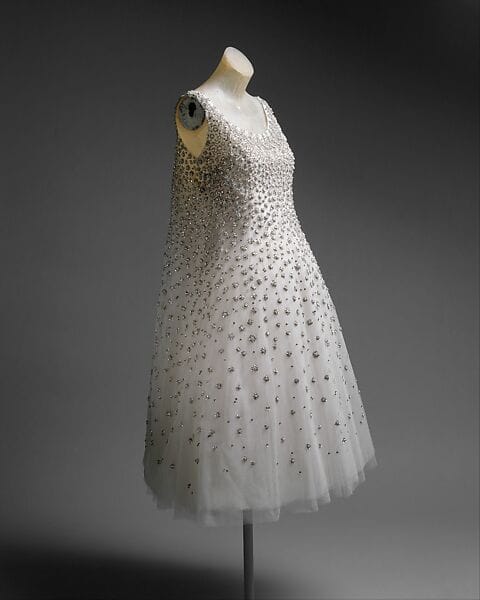 Check out all the "House of Dior" collections at the Metropolitan Museum of Art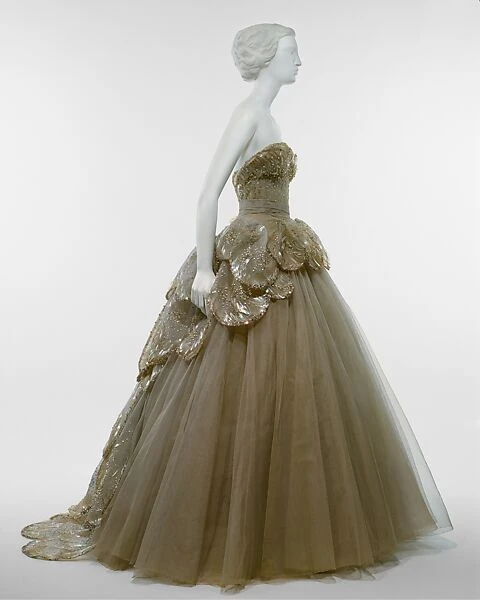 The "Bar" suit (1947): One of Dior's most iconic designs, the "Bar" suit featured a fitted jacket and a full skirt, which came to define the "New Look" silhouette. The suit was designed to be worn with a matching hat and was a must-have item for any fashionable woman of the time.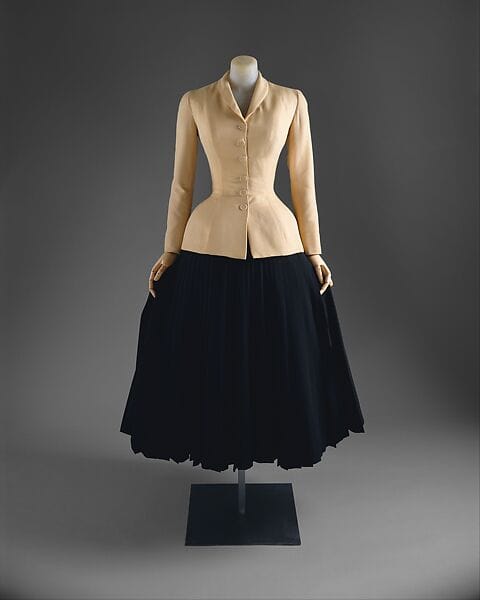 The "A-line" dress (1958): Another iconic design from Dior, the "A-line" dress featured a fitted bodice and a full skirt that flared out in the shape of an "A." The dress was popularized by actress and fashion icon Audrey Hepburn and continues to be a timeless classic.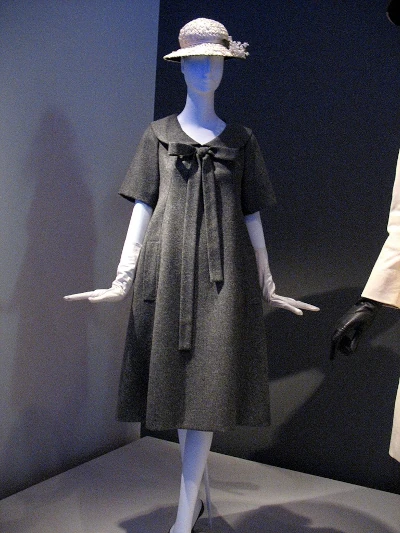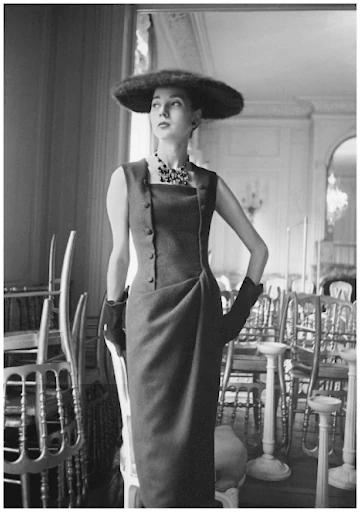 The "H-line" collection (1958): Presented by designer Marc Bohan, who succeeded Dior after his death, the "H-line" collection featured a more streamlined silhouette with a shorter skirt. The collection was a departure from the full-skirted "New Look" and marked a new era for the brand.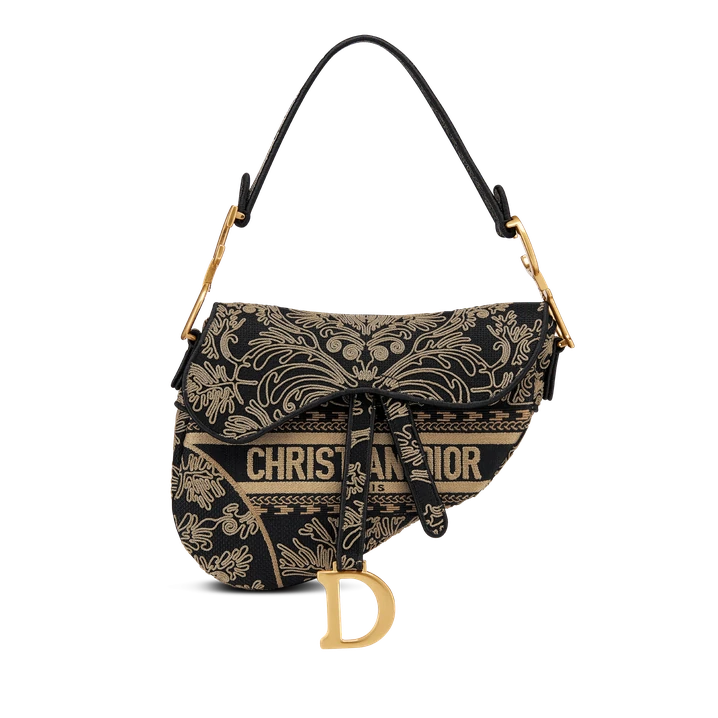 The "Saddle" bag (1999): Designed by John Galliano, the "Saddle" bag became an instant classic and iconic item for the brand. The bag featured a distinctive curved shape and the brand's logo in the form of a "D" on the front. The bag was a huge commercial success and remains a popular item today.
Check the reinvented Dior Saddle bags at dior.com
Christian Dior in the present day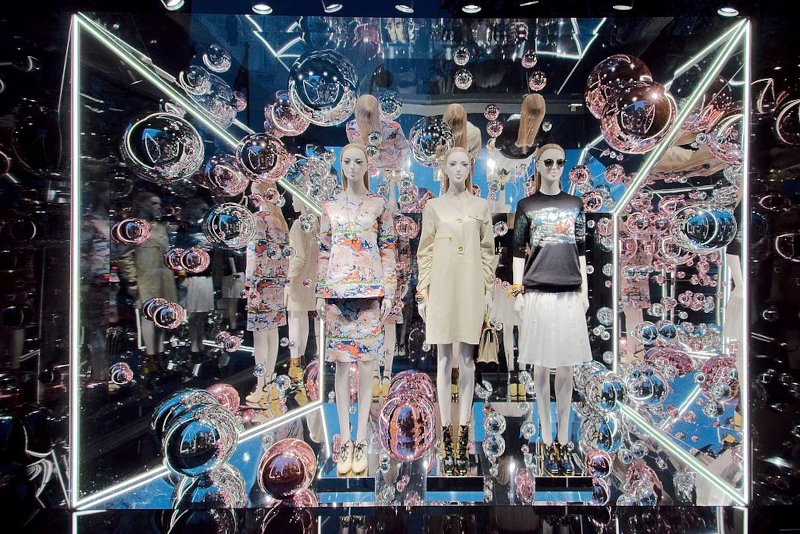 Today, Christian Dior is still a major player in the fashion world. The brand continues to produce couture collections, as well as ready-to-wear clothing, accessories, and fragrances. In addition, Christian Dior has also expanded into other areas, such as eyewear and home decor. The fashion house is currently under the creative direction of Maria Grazia Chiuri, who has been at the helm since 2016. Kim Jones was appointed the house's artistic director for men in March 2018.
Conclusion and how to incorporate Christian Dior into your wardrobe
Christian Dior is a brand that embodies luxury, elegance, and style. Whether you're a fashion aficionado or simply someone who appreciates beautiful clothing, there are many ways to incorporate Dior into your wardrobe. One of the easiest ways is to invest in a timeless piece, such as a "Bar" suit or an "A-line" dress.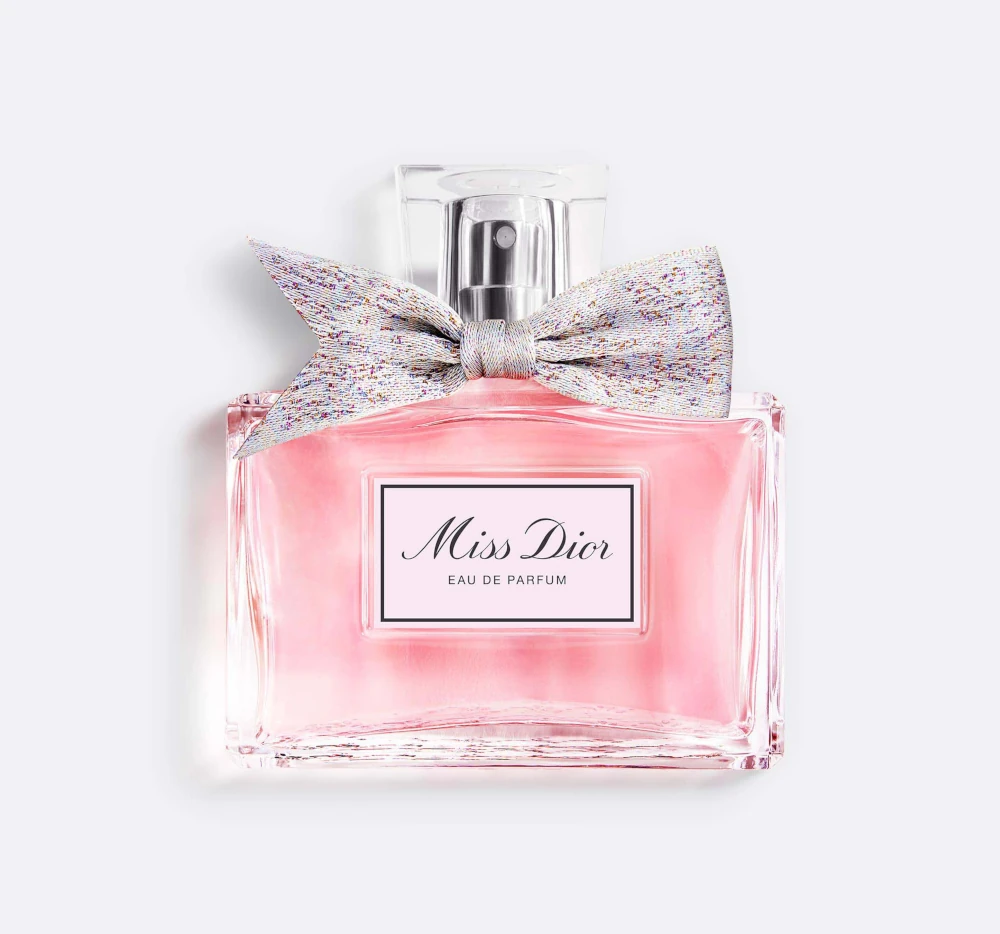 Check out all the current Dior perfumes at dior.com
Another option is to add a touch of luxury to your everyday wardrobe with a piece of Christian Dior jewelry or a fragrance. For those who want to make a bold statement, incorporating a piece from one of the brand's couture collections can be a great option. Another way to incorporate Christian Dior into your wardrobe is to take inspiration from the brand's iconic designs and incorporate elements such as a cinched waist or a full skirt into your wardrobe.
Ultimately, the key to incorporating Christian Dior into your wardrobe is to find the pieces that speak to your style and make you feel confident and beautiful.
Frequently Asked Questions
What is the New Look collection?
The New Look collection, introduced by Christian Dior in 1947, was a groundbreaking fashion line that departed from wartime austerity and embraced opulence. It featured cinched waists, full skirts, and soft shoulders, accentuating an hourglass silhouette. This collection marked a departure from the boxy, practical designs of the war era and set a new standard for elegance and femininity in fashion.
How did Dior redefine luxury fashion?
Christian Dior redefined luxury fashion by introducing a new level of opulence, craftsmanship, and attention to detail. His designs were characterized by intricate tailoring, sumptuous fabrics, and an emphasis on couture techniques. Dior's creations captured the essence of sophisticated elegance, setting the standard for luxury fashion in the post-war period.
What are some iconic elegant pieces by Christian Dior?
Some of the most iconic elegant pieces by Dior include:
The Bar Suit: A part of the New Look collection, the Bar Suit featured a fitted jacket with a nipped waist and a full skirt. It became an emblem of Dior's vision of feminine glamour.
The Lady Dior Bag: Introduced in 1995, this quilted leather handbag with a distinctive cannage pattern quickly became a symbol of luxury and elegance.
Dior's Ball Gowns: Dior's elaborate ball gowns, often featuring layers of tulle and intricate embroidery, exemplified the height of luxury and sophistication.
How did Dior's designs influence fashion?
Dior's designs revolutionized fashion by embracing a more extravagant and romantic aesthetic after the austerity of World War II. His emphasis on form-fitting silhouettes, luxurious fabrics, and meticulous craftsmanship set the tone for luxury fashion throughout the 20th century and beyond. Many of his design principles continue to inspire designers and shape the industry's approach to elegance and sophistication.
Is Dior still relevant today?
Christian Dior remains highly relevant in the fashion world today. The House of Dior continues to create elegant and innovative collections under the creative direction of various designers who build upon the legacy of Christian Dior. The brand's enduring influence can be seen in its iconic pieces, its impact on haute couture, and its continuous presence in contemporary luxury fashion.
How can I experience Christian Dior's elegant pieces?
You can experience Christian Dior's elegant pieces by visiting Dior boutiques worldwide. Additionally, Dior often hosts exhibitions and runway shows that showcase its iconic designs and pay homage to its rich history. Many of Dior's elegant pieces are also featured in fashion museums and exhibitions around the globe, offering a chance to immerse yourself in the world of luxury fashion.
Are Christian Dior pieces only for women?
While Christian Dior gained initial fame for his women's fashion designs, the brand has expanded to offer a wide range of products for both men and women. Dior now includes men's ready-to-wear, accessories, fragrances, and more, ensuring that the brand's sense of elegance and luxury is accessible to individuals of all genders.
How has Dior's legacy influenced other designers?
Christian Dior's legacy has had a profound impact on the fashion industry and has influenced countless designers. His emphasis on creating an emotional connection through clothing, attention to detail, and celebration of femininity has inspired generations of designers to embrace elegance, opulence, and innovation in their work.
Our Latest Articles
Laoutaris Recommends