Tom Ford is an American fashion designer, filmmaker, and businessman who is the founder of his eponymous fashion brand.
Table of Contents
The average reading time is 6 minutes
Early Beginning
Tom Ford was born on August 27, 1961, in Austin, Texas. He grew up in Santa Fe, New Mexico, and attended the University of New Mexico before transferring to New York City's Parson School of Design. After completing his education, Ford worked for several fashion companies, including Cathy Hardwick, and Perry Ellis.
Particularly noteworthy was Ford's 1987 collection, which popularized long denim skirts with slide slits up to the thigh.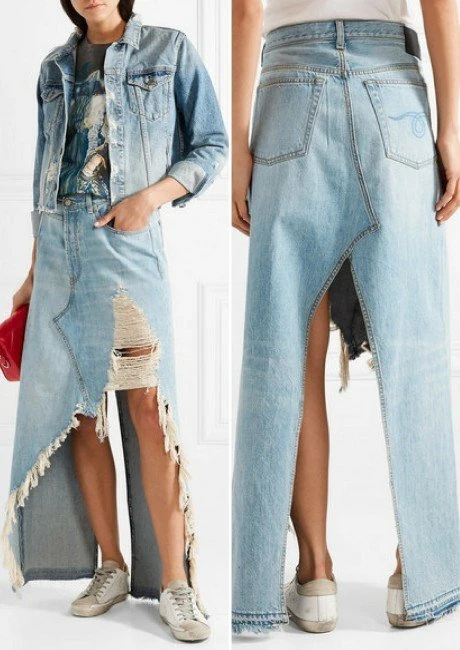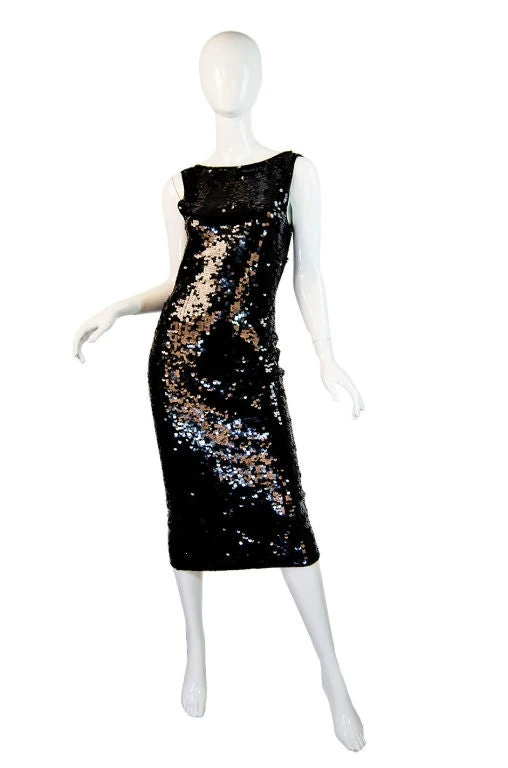 In 1990, he joined Gucci as the women's ready-to-wear designer, and in 1994, he was named the creative director of the company.
During his time at Gucci, Ford oversaw the revitalization of the brand and helped to transform it into one of the most successful and influential fashion houses in the world.
He grew sales by 1,200% to nearly US$3 billion. Slowly during that time, François Pinault the founder of the luxury group Kering bought the shares of Gucci and completed the takeover in 2004.
(source forbes.com)
Ford introduced a new, more provocative, and sexualized aesthetic, which was a departure from the company's traditional look and helped to establish Gucci as a leader in the fashion industry. Ford's designs were popular with celebrities and were frequently featured in magazines and on the red carpet.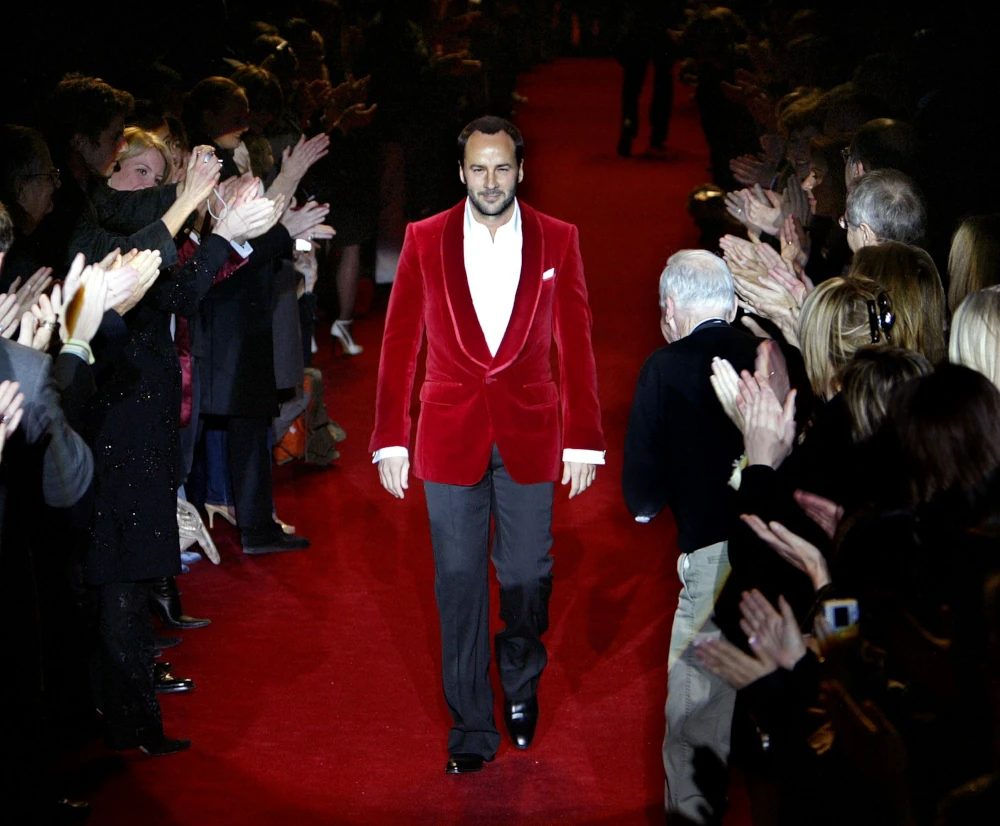 In 1999 he became the creative director of Yves Saint Lauren. In the beginning, all were happy and Tom Ford was responsible for 16 collections a year. But after some years Saint Lauren was sending home letters claiming: " You ruined 40 years of my career in just 13 minutes on the runway."
Read our article about fast fashion and why is it bad for you and the environment.
Making The Tom Ford brand
In 2004 Ford left Gucci and launched his fashion brand, Tom Ford, which focused on men's and women's clothing, accessories, and fragrances. The brand has been successful and has expanded to include stores in cities around the world. Ford has also ventured into other areas of the fashion industry, including eyewear, beauty, and home furnishings.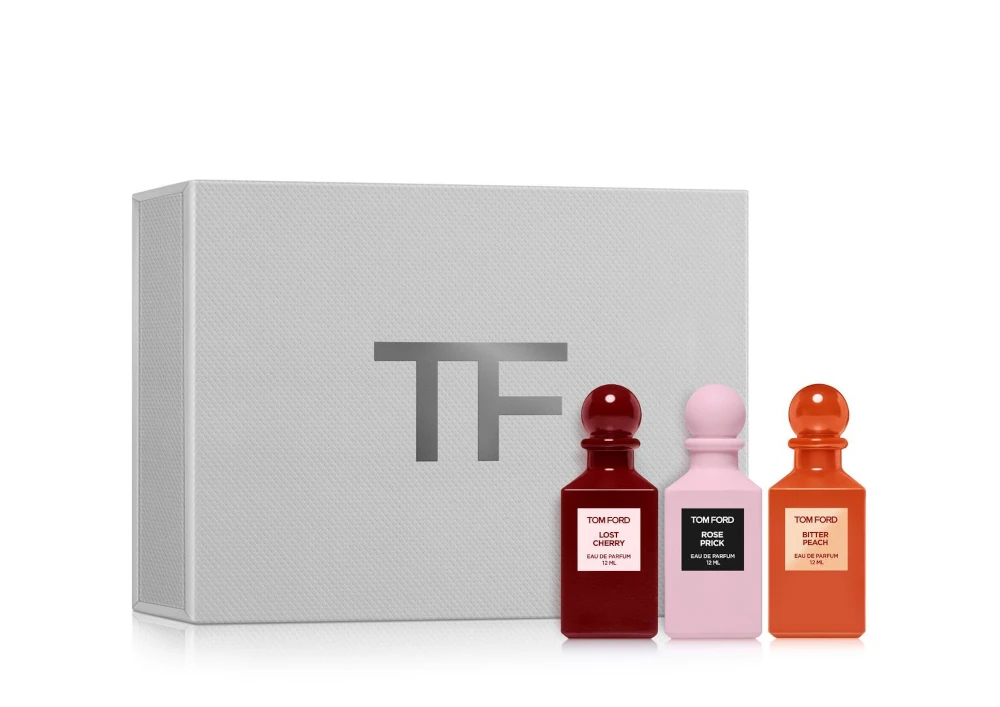 Check it out at tomford.com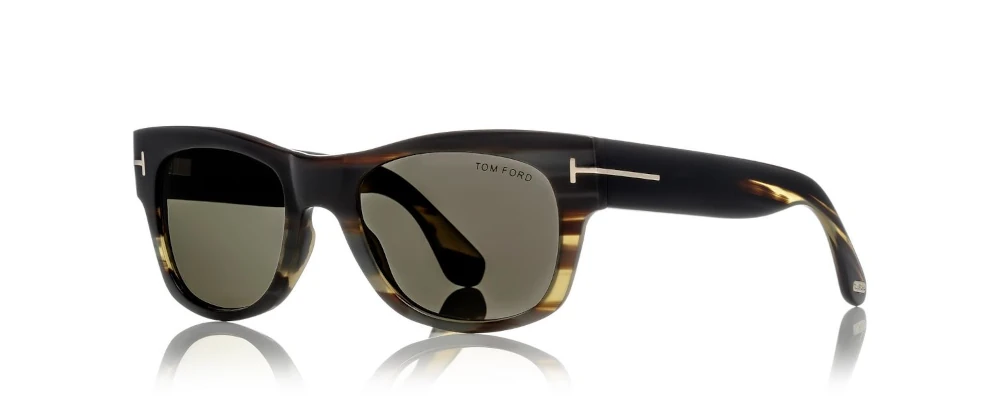 In addition to his work in fashion, Ford has also made a name for himself as a filmmaker. He has directed two films, including "A Single Man," which was nominated for the top award "The Golden Lion". Ford has also written and directed one other film "Nocturnal Animals" and received the Grand Jury Prize.
Outside of the fashion industry, Ford is known for his philanthropic efforts. He has supported several charities and has donated to causes including AIDS research. Read more here.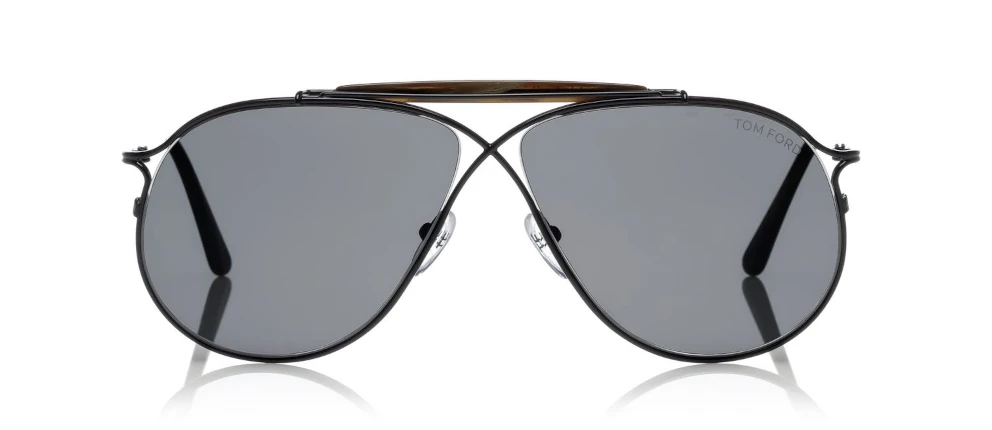 Throughout his career, Ford has received numerous accolades for his work in fashion. He has been recognized by the Council of Fashion Designers of America (CFDA) with several awards, including the Menswear Designer of the Year award in 2015 and the Satellite Auteur Award award in 2016. In addition, he has received numerous other awards and honors. (Wikipedia)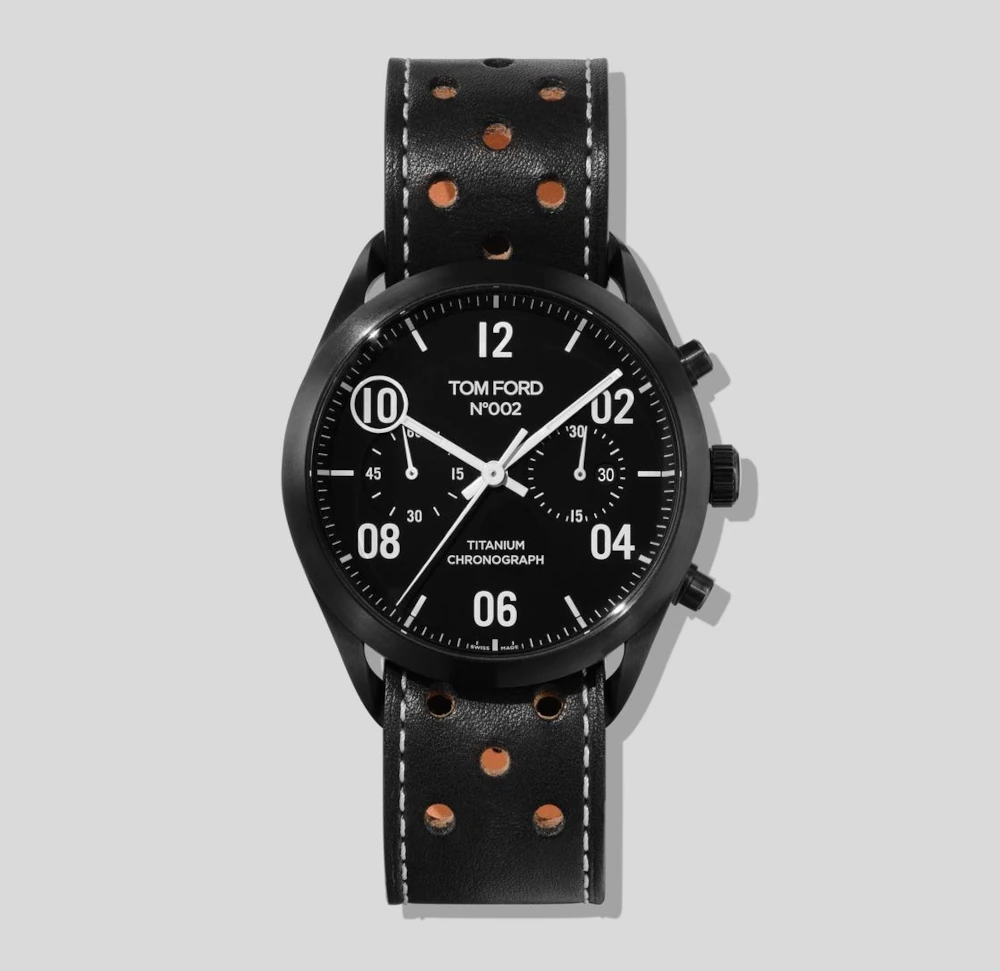 The Future
Tom agreed to sell his fashion brand to Estée Lauder. In the middle of 2023, the deal will be finalized and that will make Tom a billionaire. He will get around US$ 1.1 billion in cash from the sale.
Read more details in the article on forbes.com
Frequently Asked Questions
What is Tom Ford's signature style?

Tom Ford's signature style is often described as glamorous, sophisticated, and sensual. His designs are known for their clean lines, impeccable tailoring, and luxurious materials. He often incorporates bold and provocative elements into his collections, creating a sense of allure and seduction.

Does Tom Ford have a fragrance line?

Yes, Tom Ford has a highly regarded fragrance line. The Tom Ford Private Blend collection offers a range of luxurious and distinctive fragrances for both men and women. These fragrances are known for their complex compositions and high-quality ingredients.

Is Tom Ford involved in the design process of his brand's products?

Yes, Tom Ford is known for his hands-on approach to design. He is actively involved in the creative process and oversees the design and production of his brand's products. His attention to detail and meticulous craftsmanship is reflected in the quality of his creations.

Are Tom Ford products considered luxury items?

Yes, Tom Ford products are widely recognized as luxury items. The brand's commitment to exceptional quality, craftsmanship, and attention to detail contributes to its reputation as a luxury fashion house.

Does Tom Ford offer made-to-measure services?

Yes, there are several iconic pieces associated with TF's brand. One notable example is the TF "Lipstick Collection," featuring a range of bold and vibrant lipstick shades. Additionally, his men's suits, eyewear, and fragrances have also become iconic within the fashion industry.

Does Tom Ford have flagship stores?

Yes, Tom has flagship stores located in major fashion capitals around the world, including cities like New York, London, Milan, and Tokyo. These stores showcase the brand's full range of products and offer a luxurious shopping experience.

Has Tom Ford written any books?

Yes, Tom has authored a book titled "Tom Ford," which was published in 2004. The book showcases his work as a fashion designer and features photographs of his collections, campaigns, and personal inspirations. Unfortunately, this book is very hard to find now.
Conclusion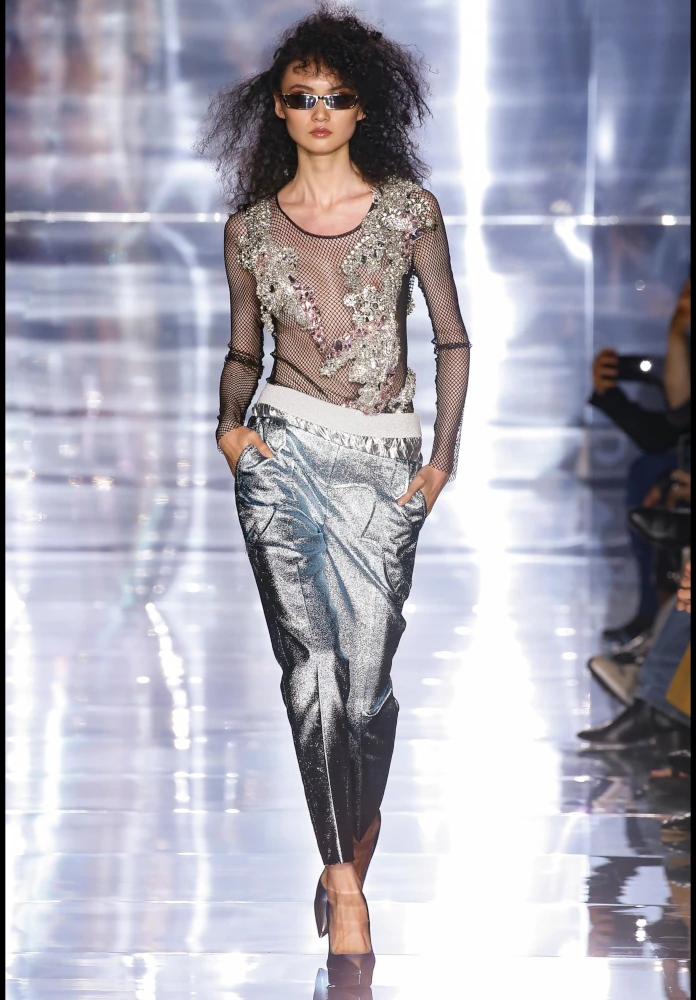 Tom Ford Spring Summer 23 collection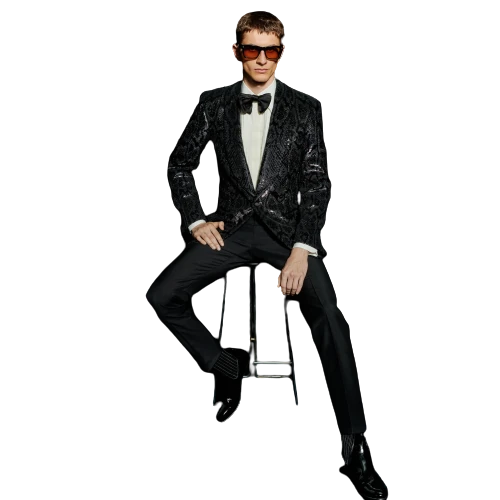 Check out the 52 different men's looks.
In summary, Tom Ford is a highly influential and successful fashion designer, filmmaker, and businessman who has made a significant impact on the fashion industry. He is known for his innovative and provocative designs, as well as his philanthropic efforts. He has received numerous accolades for his work in fashion and has established himself as one of the most respected figures in the industry.
Laoutaris Recommends