Women's belts are a type of accessory that is often worn to hold up a woman's dress. They were originally used as a fashion item to cinch the waist and create an hourglass figure.
Women's belts come in many styles, colors, and materials.
Belts can be made from leather, cotton, elastic, or canvas fabric.
Here we are going to present the different types of women's belts so you will know what and when to wear them.
Table of Contents
The average reading time is 8 minutes
Buckle belt
Buckle belts consist of a strap (made from leather, plastic, or plastic) that has a metal buckle at one end of the belt.
The buckles are made of a kind of metal like zinc or aluminum. Women's buckle belts are coming in various sizes, colors, and designs. Their main purpose is to keep the dress in place and the belt closed, but the fashion may tell us a story also.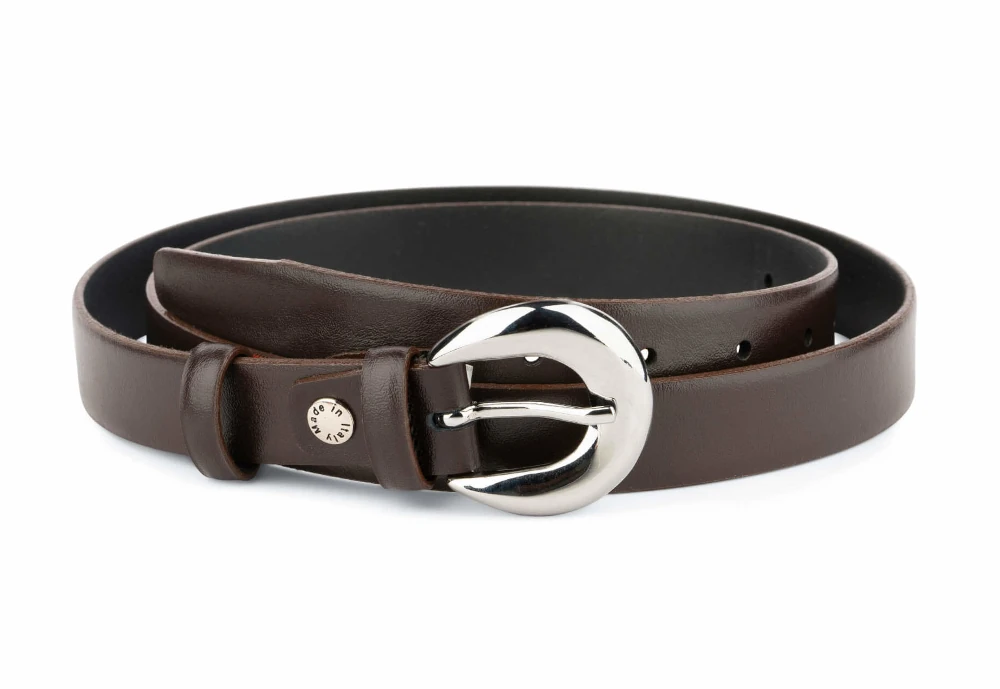 Pros
Genuine Leather belt
Sizes from 28″ to 42″ (70cm to 105cm)
Made in Italy
Check for sale for a good price
Cons
Only 2.5 cm wide
Casual belts for jeans or dress

Check it out at leatherbeltsonline.com
You need to match your belt with your shoes. Read our article about footwear for women in 2023
Skinny knot belt
This is usually a skinny leather belt tied in front in a knot. There are many variations in materials like faux leather or plastic, or designer belts with a logo in front, but all have a knot in the front.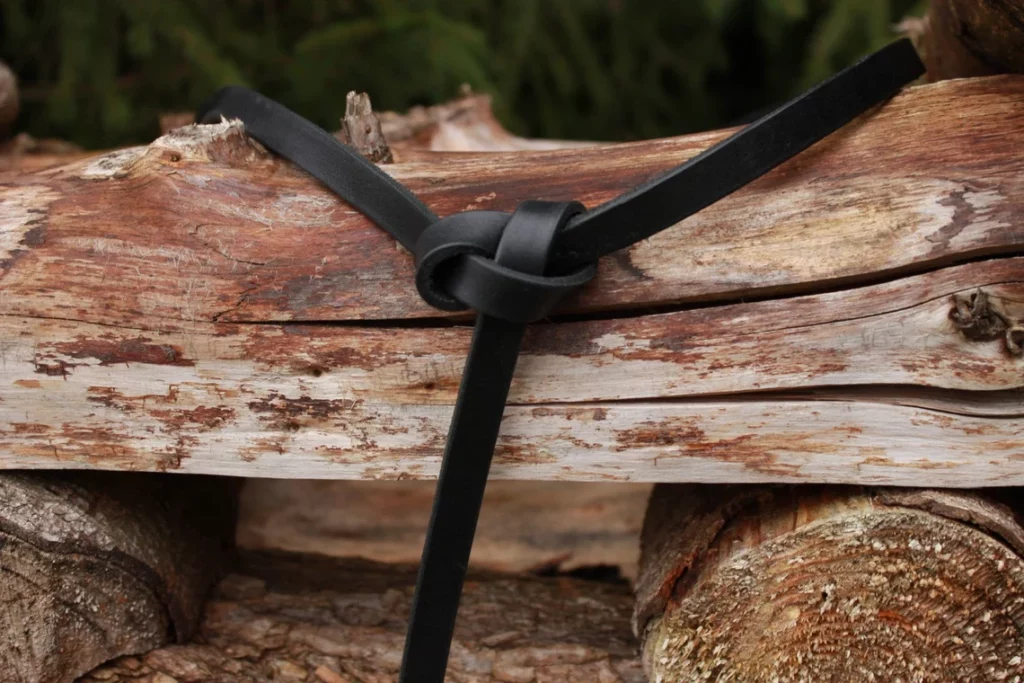 Pros
Simple black leather casual belt
Genuine leather
Handmade
Free delivery
Cons
Not anything fancy, this belt suits casual outfits

Check it out at etsy.com
Metallic belt
When you need something to shine with your outfit, go to a party, or just look gorgeous you can wear a metal belt of silver or gold. It doesn't need to be expensive, most of the time they are made of zinc, steel, or even good-quality plastic.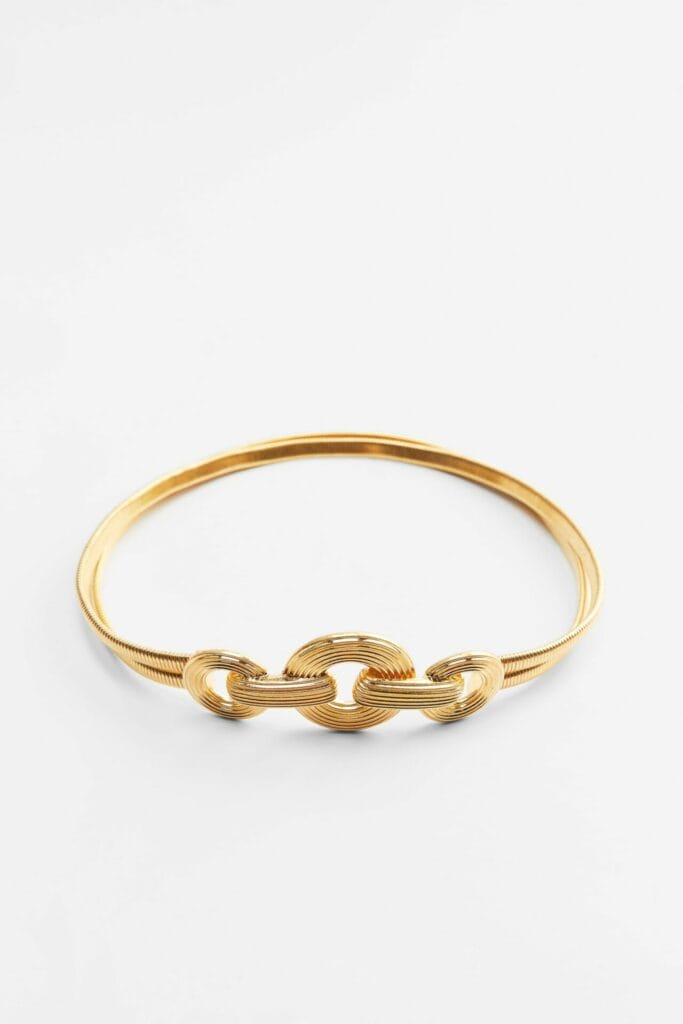 Pros
Good looking
Elastic and strong
Very cheap
2 different sizes
Cons
If you want something glamorous go for a designer metal belt

Check it out at zara.com
Check out our article about the best backpacks for women
Grommet Belt
For a casual style with jeans or a funky look, wear a grommet belt. They are made from leather or rubber with a metal buckle and have big holes that give this unique look
Pros
PU leather. animal friendly
Very good price
9 different designs and colors
2 different sizes
Cons
For a casual style only

Check it out at etsy.com
Sash belt
A sash belt is a large and often colorful band worn around your body. For a ceremonial occasion, the sash belt is worn from the shoulder to the hip. There are specific sash belts that are worn on bridal dresses.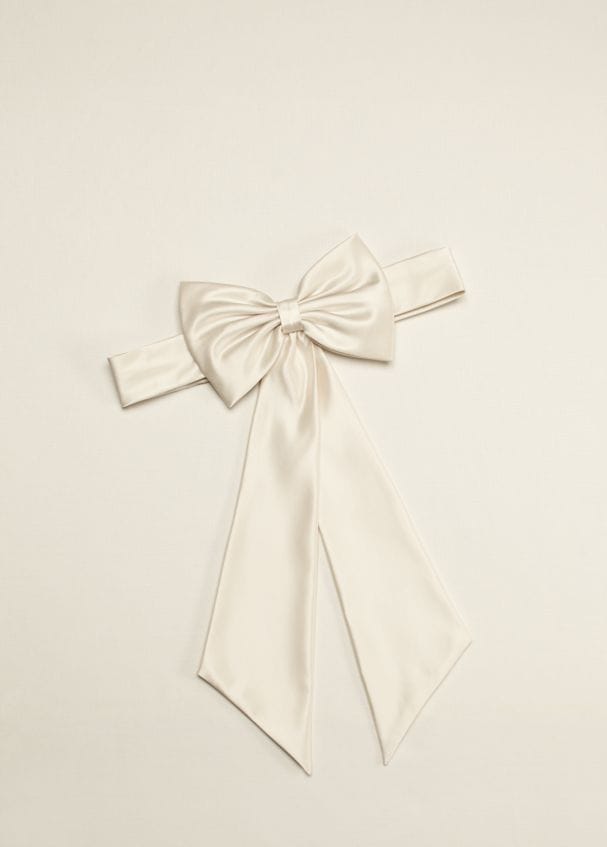 Pros
Satin flower sash belt with back bow
Good price
Many colors available
Cons
A very good option for a sash belt

Check it out at davidbridal.com
Hip belt
Hip belts are known as famous belly dancers wearing them. They come in many designs depending on the country and culture. You want to give your style a different look, even if you can not belly dance, this is your way to feel brave.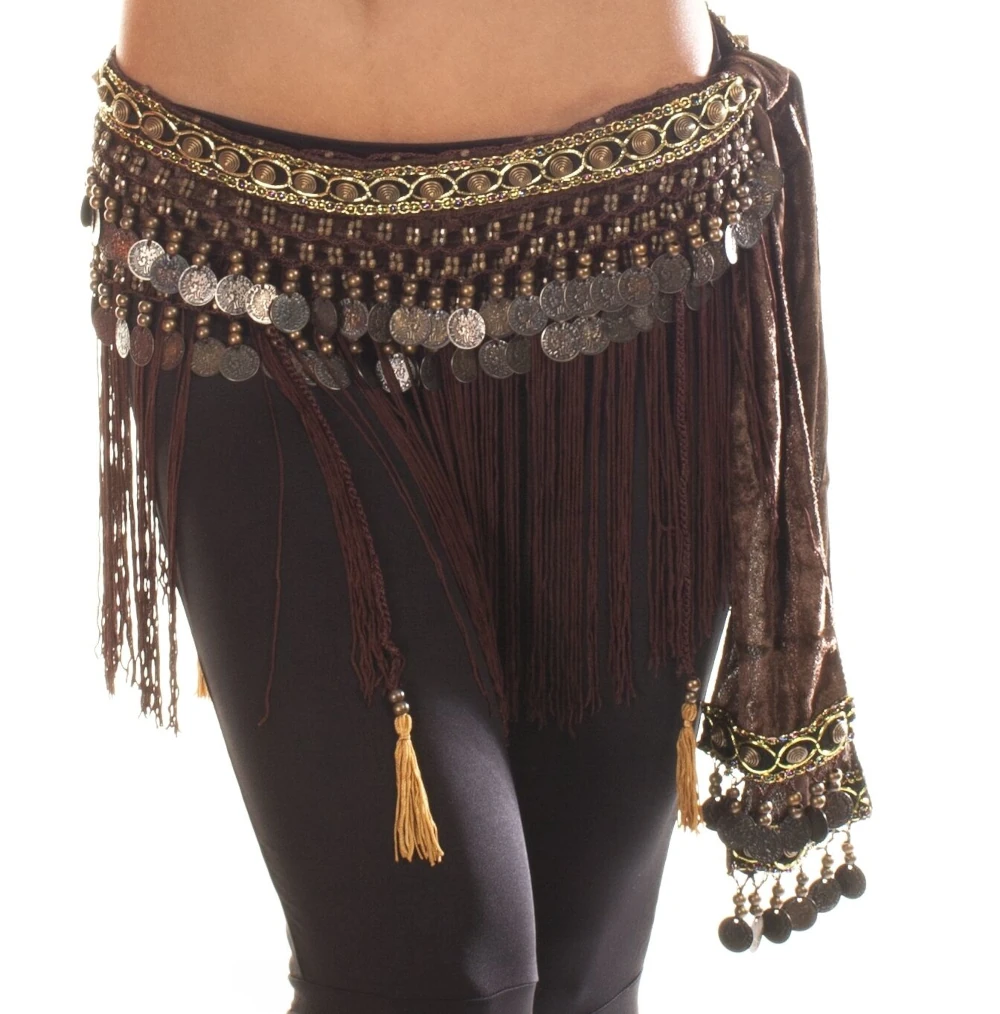 Pros
One size
Around 120 coins
Authentic tribal style with coins, beads, and fringe.
Good price
Cons
For belly dancing only or if you feel fearless

Check it out at ebay.co.uk
T-Lock Belt
T-lock belts are another example of casual belts. The locking mechanism locks automatically and it is made usually from plastic. Some belts have a buckle made from copper or steel. One part of the buckle looks like the letter T, which is why the belt took the name.
The strap material can be made of canvas, nylon, leather, or fabric.
T-lock belts are very popular as travel belts. When you go to the airport you do not need to take the belt off at the checking gate. They are very lightweight and the most popular brand is Bison.
Pros
Lightweight and easily adjustable
Medium and large sizes
Many different strap designs
Unisex
Cons
A casual belt that can be worn when traveling or on weekend
Larger sizes only with 2 designs (olive and black)

Check it out at bisondesigns.com
Rhinestone belt
Rhinestone belts are bling and flashy. When you want to be and feel different and unique, wear a rhinestone belt.
The belt is made from leather, ribbon, or metal and you can wear it with a dress or skinny jeans.
When the occasion is right like weddings, parties, or just when you feel it, you can look amazing with a rhinestone belt.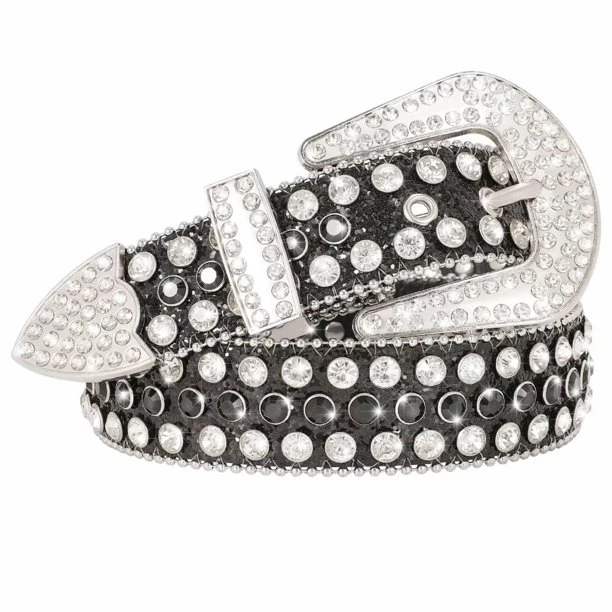 Pros
6 different colors
Sizes vary from 28″ to 47″
The belt is made from high-quality leather
Unisex
Cons
Not an everyday belt. Only for special occasions.

Check it out at walmart.com
Peplum belts
If you want a stylish belt to focus on your midsection and add some volume and curves you have to wear a peplum belt.
Peplum belts are for petite ladies who want extra attention to the waist.
Wear the belt with skinny jeans, leggings, a dress, or a pencil skirt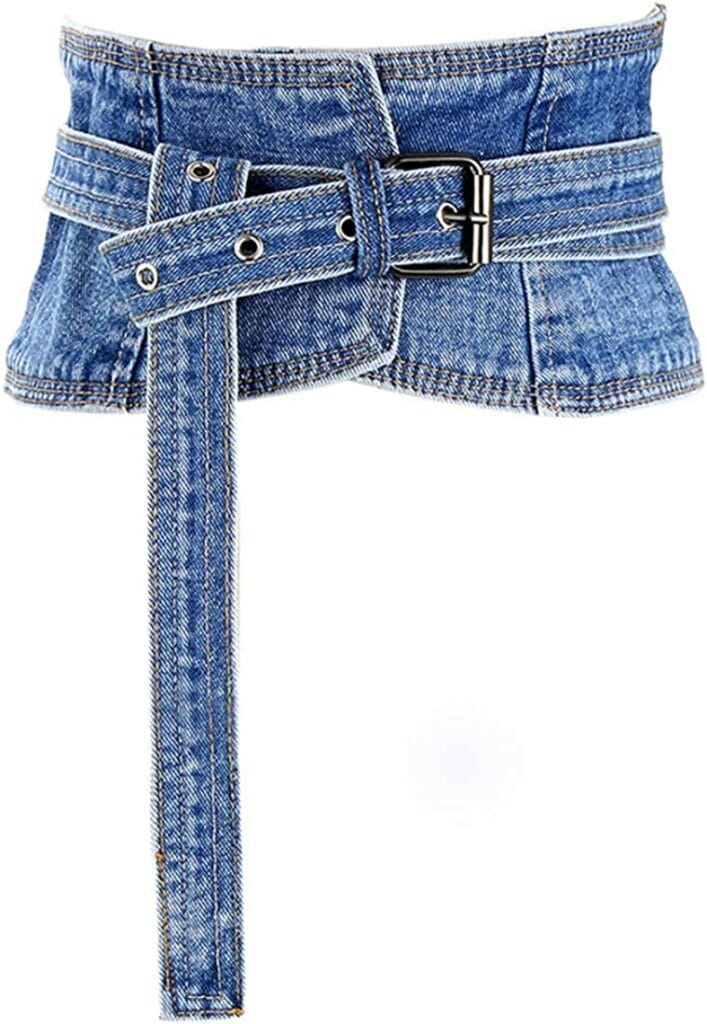 Pros
Excellent quality
Good price
2 ways to tie
2 different sizes (from 24″ to 30.7″)
Cons
Many complaints about how the tie method works.

Check it out at amazon.com
Over-Sized Belts
Do you want to pay attention to your waist size? Wear a wide or oversized belt. They come in various shapes and styles.
Usually made from leather (genuine or faux) with a big metal buckle
Wear them with jeans, dresses or long shirts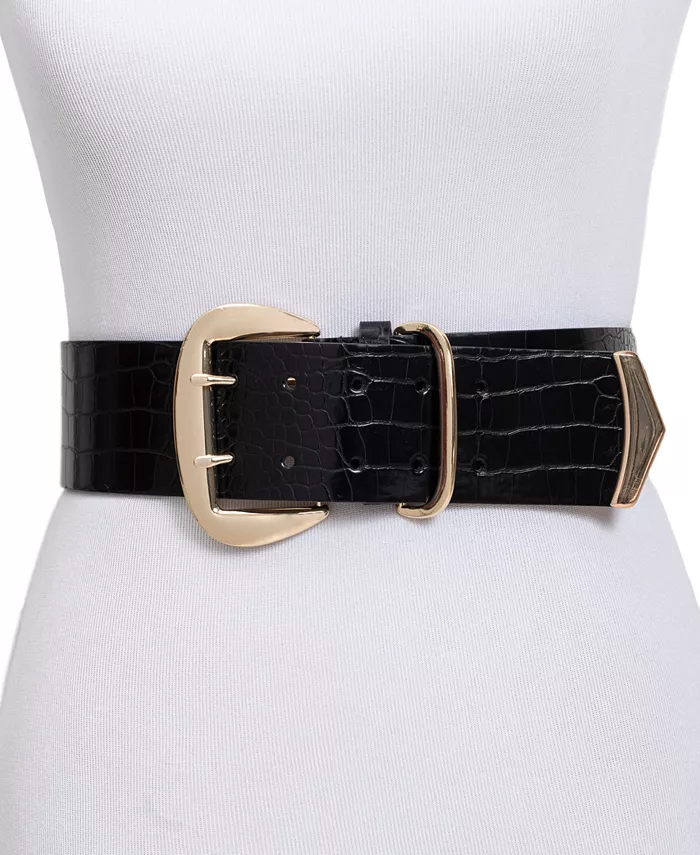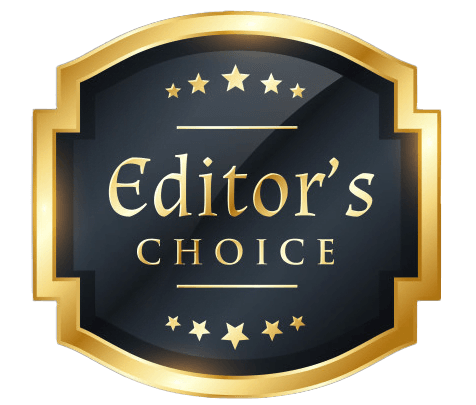 Pros
Black Faux leather
3 different sizes from small to large
Looks more expensive
Good price
Cons
You need to have at least one wide belt in your wardrobe

Check it out at macys.com
Lace-up belt
A lace-up or corset belt comes in various widths, so pick the one that suits your body type.
If you have a smaller waist you can go for a wider corset belt. If your waistline is fuller prefer a belt with less width.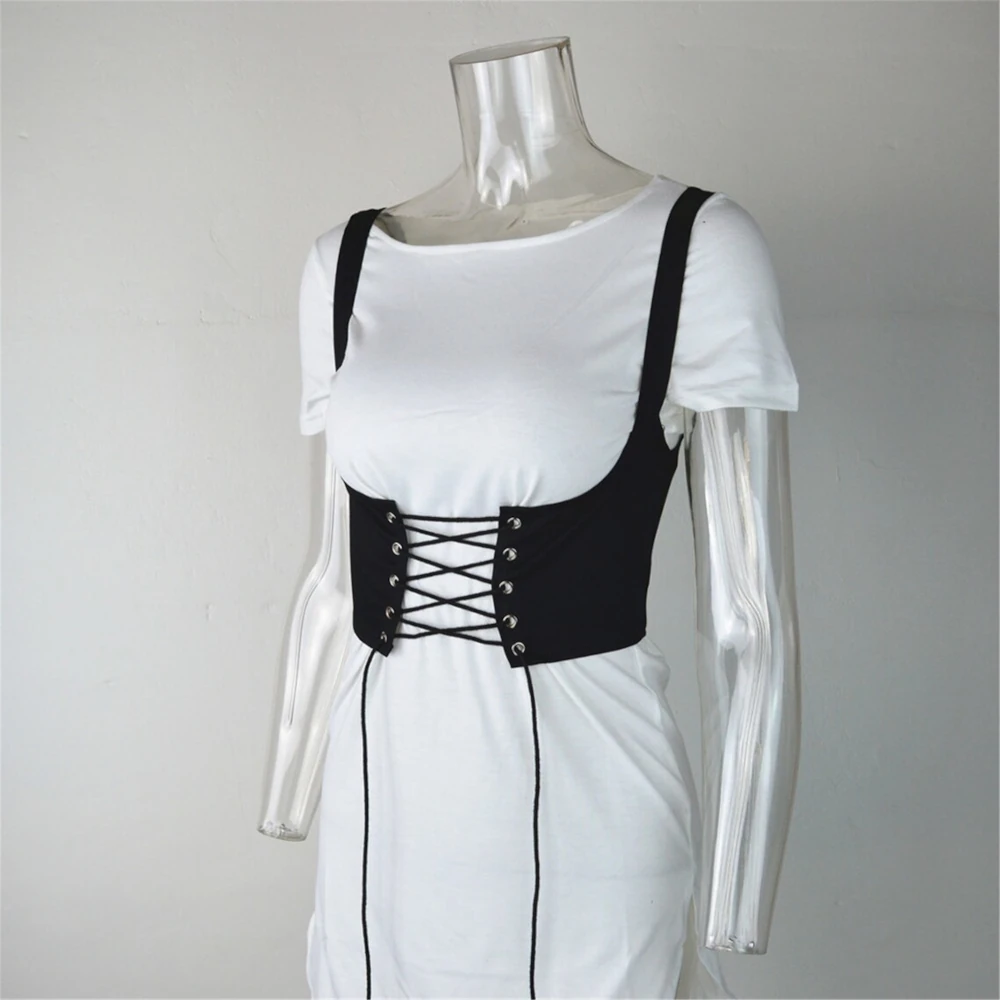 Pros
Sizes from small to extra large
Lace-up closure in the front with a zip closure in the back
Good price
Cons
Ships from China
Poor quality

Check it out at etsy.com
Double buckle belt
The designer has made this. With so many options in double buckle belts, you can find one that fits your outfit.
The two buckles can be placed on top of one other or they may face each other on the strap.
Prices can vary from many hundreds to 20-30 US$, depending on the brand and quality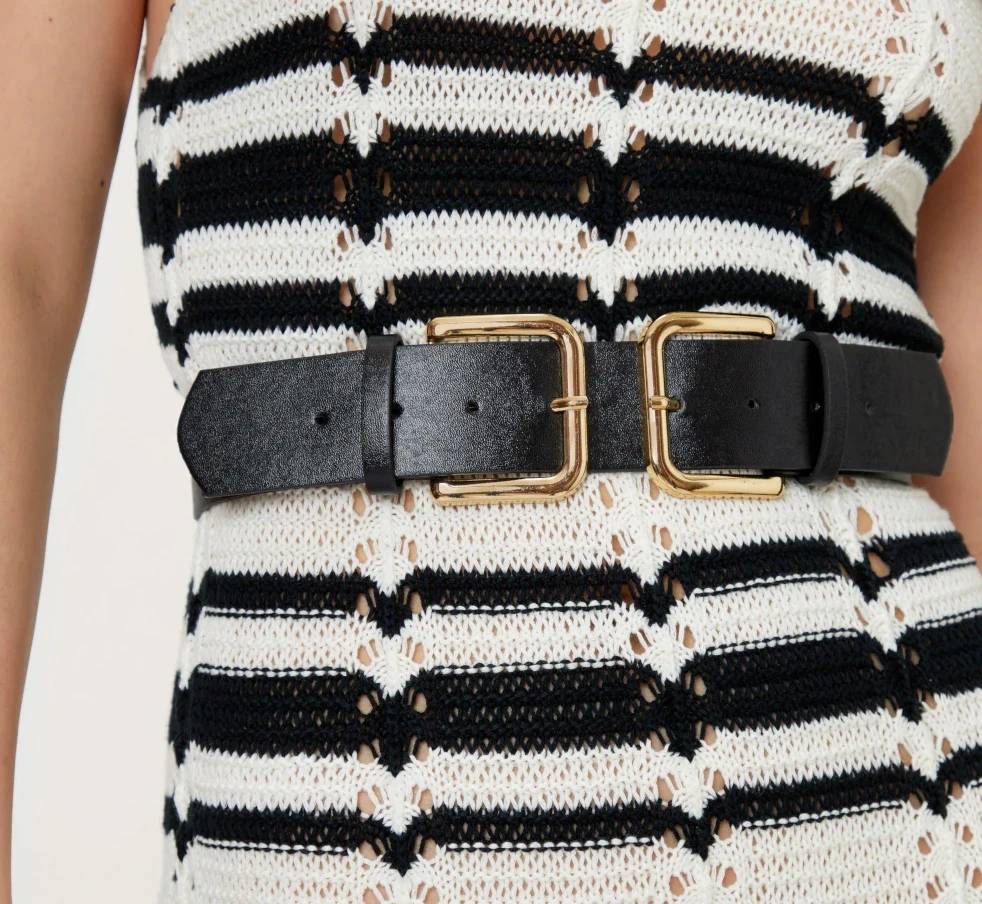 Pros
One size
Synthetic materials
Nice gold color double buckle
Very good price when at sale
Cons
Looks cheap up close

Check it out at nastygal.com
Chain belt
A chain belt is made from gold or silver and it is an accessory with chains attached to the strap.
Wear it loosely in your midsection between your hips and waist.
A black dress or even a T-shirt and jeans can match a chain belt.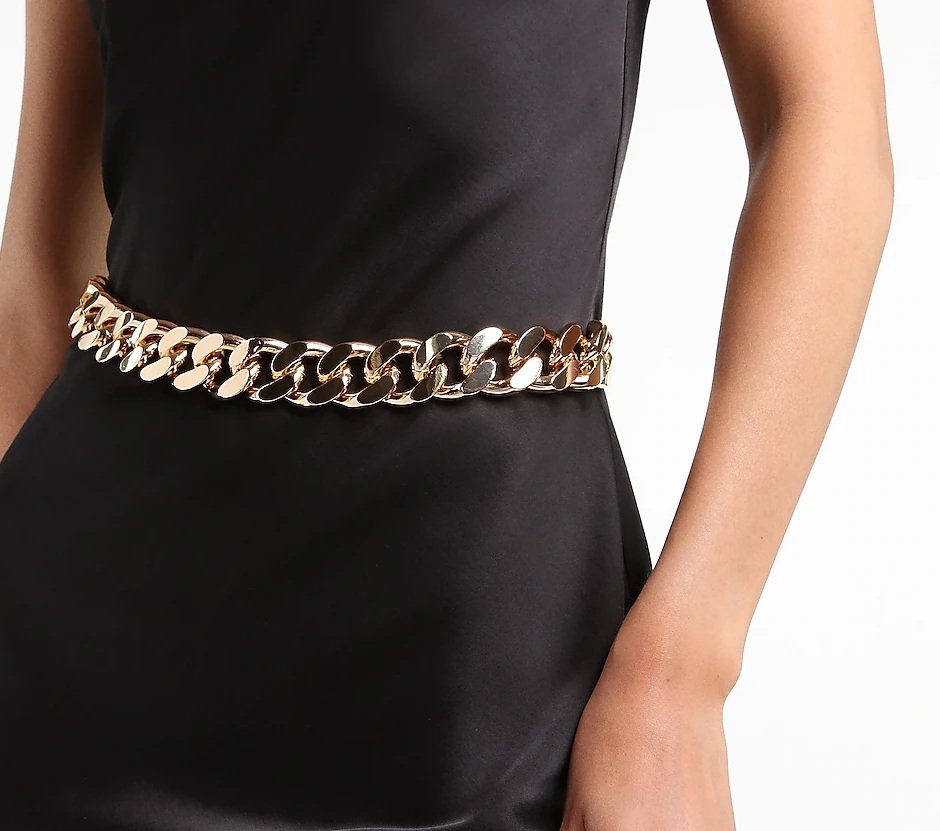 Pros
Adjustable fit
One size
Lobster clasp
Good price
Buy it when in the sale
2 colors silver and gold
Cons
Thick belt. If you like thinner belts it is not for you.
It is heavy, made from metal, not plastic

Check it out at express.com
Braided belts
A braided belt is formed from soft thin leather strips, interconnected between them. It is a classic variant of a leather belt that gives a more practical and modern style.
Braided belts are elastic, so they fit very well with all. They are also unisex and can be paired with almost any outfit.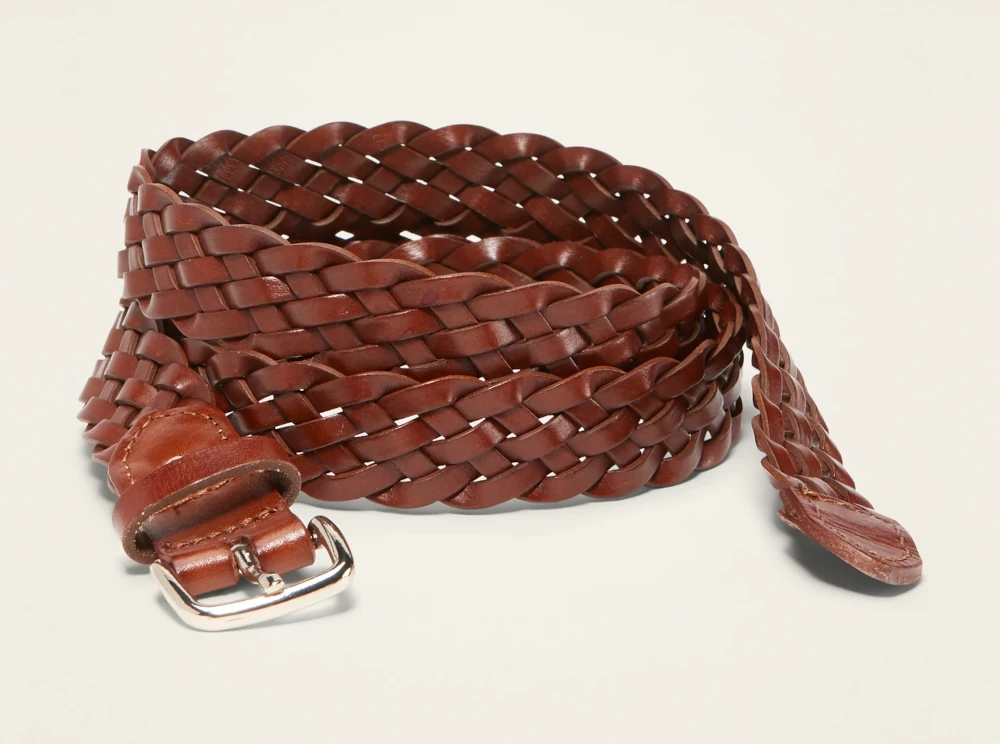 Pros
Faux leather braided belt
Unisex
Black and brown (Cognac) colors
Many different sizes, from XS to 4X
Good price
Cons
Not having a loop to tuck away the loose end
A basic belt for a casual outfit

Check it out at oldnavy.gap.com
Twist belt
Another variant of the buckle belt this time without a metal buckle. The two straps of the belt are making a tie-a-bow design.
Pair it with long dresses, jeans, or a jumpsuit. Made from soft leather or fabric.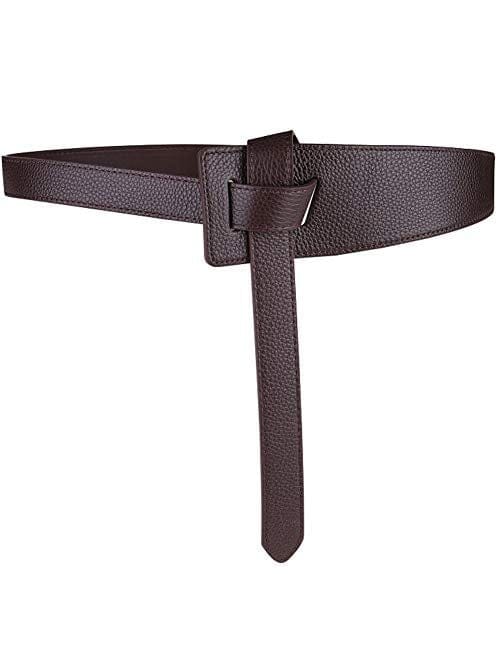 Pros
Made from genuine leather and Polyurethane
7 different colors
Waist size up to 39″
Good price
Fully adjustable to fit your waist
Cons
Not a 100% leather belt, because of the stiffness of the leather itself. Balancing the material with polyurethane makes this belt good-looking and quality guarantee

Check it out at amazon.com
Check out our article about women's hats. What to wear in summer.
Frequently Asked Questions
What are the different types of belts available for women?

There are several types of belts for women, including waist belts, hip belts, skinny belts, wide belts, and statement belts. Each type serves a different purpose and complements various outfits.

How do I determine my belt size?

To find your belt size, measure around your waist or hips (depending on where you plan to wear the belt). Ensure the tape measure is snug but not tight. The measurement in inches or centimeters will indicate your size.

What are some popular materials used in women's belts?

Common materials for women's belts include leather, faux leather, fabric, suede, and metal. Each material offers different looks and levels of durability.

What occasions are suitable for wearing belts?

Belts can be worn on a wide range of occasions. They can accessorize casual outfits, add flair to formal wear, and define the waistline of dresses or tunics.

How do I choose the right belt for my body type?

For petite figures, opt for thinner belts to avoid overwhelming the frame. If you have a curvier figure, consider wider belts to highlight your waist. Experiment with different styles to see what complements your body shape best.

Can belts be worn with dresses?

Absolutely! Belts can be a fantastic accessory for dresses. They can cinch the waist and create a more flattering silhouette. Experiment with contrasting colors and widths to find the perfect match.

How do I style a statement belt?

A statement belt is a bold accessory that can be the focal point of your outfit. Pair it with neutral tones to let it stand out or use it to add contrast to a monochrome outfit. Avoid excessive patterns or textures that may clash with the statement belt.

Are there any specific trends in women's belts right now?

Some popular trends include Western-inspired belts, woven or braided styles, and belts with unique buckle designs. For the most up-to-date trends, consider checking fashion magazines or websites.

Can belts be worn over jackets or coats?

Yes, belts can be worn over jackets and coats for a stylish and cinched look. This works particularly well with trench coats, blazers, and oversized cardigans.
Conclusion
Women's belts are not only practical, they are an accessory that you need to have to complete your outfit.
What do you want to add to this article? Are there more women's belts you like to wear?
Tell us in the comments what is your favorite type of belt.
Our Latest Articles
Laoutaris Recommends