Find the latest styles of footwear for women, high heels, sandals, boots, sneakers, flats, and more. How to choose and care for the footwear, materials, and all you want to know.
Table of Contents
The average read time is 10 minutes
Different types of footwear
Types of footwear have changed with time and in fashion. In the past, women only had a few options when it came to shoes and boots. Today, there are hundreds of different styles, colors, and materials to choose from. This can be both good and bad, as there are so many choices that it can be hard to decide which type of shoe is right for you.
The most popular types of footwear for women include high heels, flats, sneakers, sandals, and boots. Each has its unique style and benefits.
High heels are the quintessential women's shoe. They can be dressy or casual, depending on the style, and they add a touch of elegance to any outfit. However, they can also be uncomfortable to wear for long periods, and they are not always practical for everyday wear.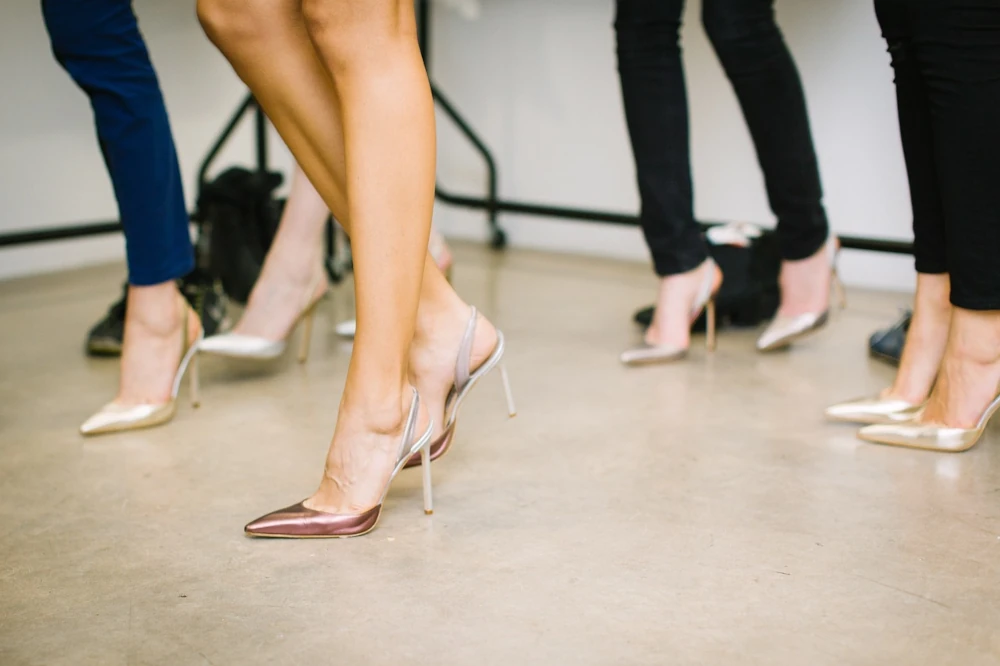 Read our article about the famous accessories in the world, where we included high-heels or stiletto shoes.
Flats are a more comfortable alternative to high heels, and they come in a variety of styles that can be dressed up or down. They are also typically more affordable than high heels. However, flats can sometimes look matronly or frumpy, depending on the style and how they are worn.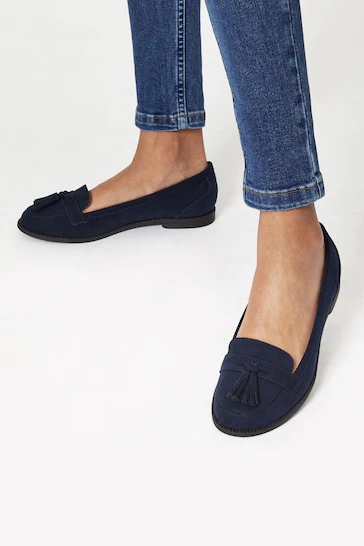 Sneakers are another popular type of shoe for women. They are comfortable and practical, and they can be worn for both casual and dressy occasions. However, sneakers can sometimes look sloppy if they are not paired with the right outfit.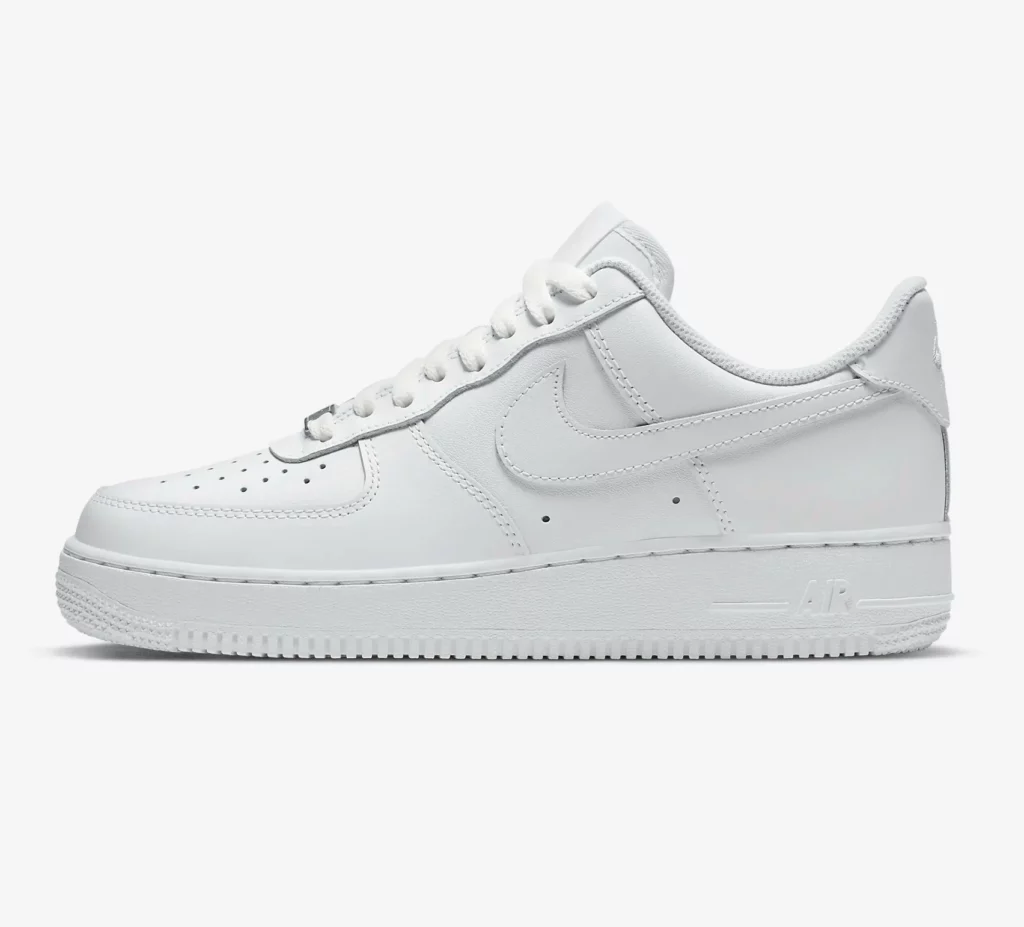 Sandals come in casual and dressy styles and are a great option for summertime wear. However, sandals can sometimes be uncomfortable if they do not fit well or if they do not offer enough support. They are flat sandals, Dress sandals, and casual sandals to choose from.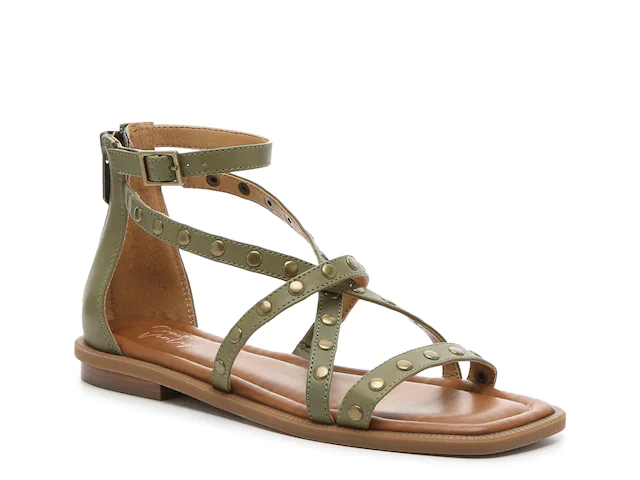 Boots come in a variety of styles that can be worn year-round. They offer both style and function, as they can keep your feet warm in the winter and dry in the rain or snow. However, boots can sometimes be heavy and bulky, making them difficult to walk in for long periods.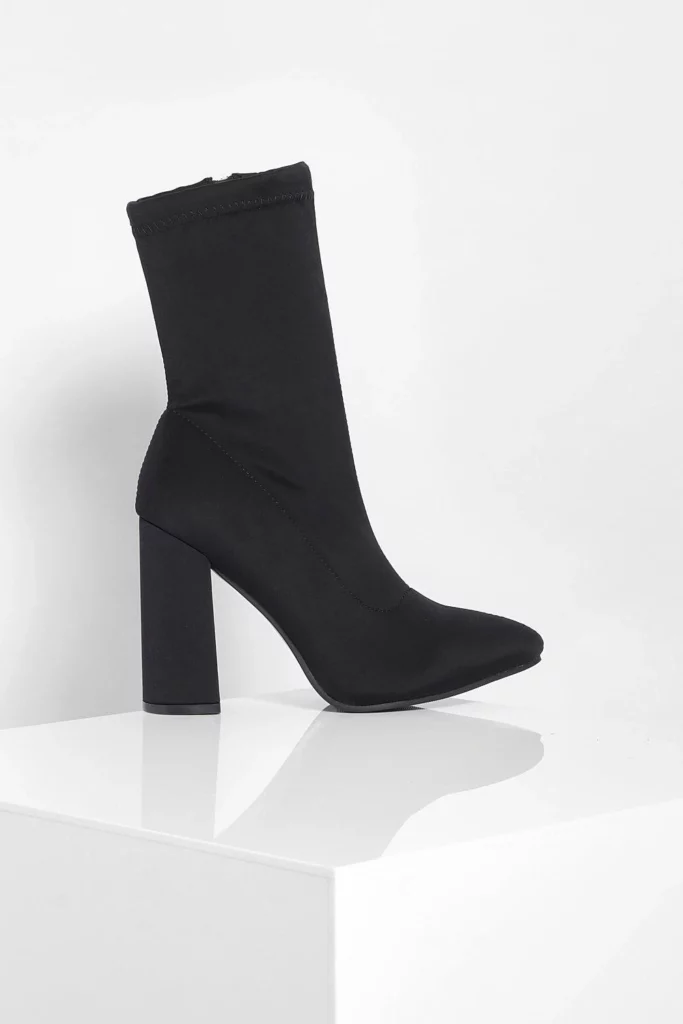 How to choose the right footwear
As a woman, you know that the right pair of shoes can make or break your outfit. But with so many different types of footwear on the market, it can be tough to know which pair is right for you. In this guide, we'll help you choose the best footwear for any occasion, whether you're dressing for a casual day out or a formal event.
They are 5 different options to consider when matching your shoes with your outfit:
For casual days, sneakers or flats are usually the way to go. If you're dressing up a bit more, try adding a cute pair of heels or dressy sandals. For formal occasions, it's best to stick with heels or dressy flats. And always make sure your shoes are comfortable – you don't want to be stuck walking around all day in shoes that hurt your feet!
Match the shoe color with your bag and/or your belt. This is the oldest rule in fashion, but be careful to match one color only with the accessories, your bag, or your belt. The key point is not to match the colors of your shoes with all of them. Just one is enough.
Your shoes need to compliment your outfit. When you wear for example a monotone dress you should wear fancy shoes to give your style a different note (a monotone look is boring). When you have a multicolor outfit, go for plain and simple shoes. The trick is to keep balance and never exaggerated.
Wear shoes according to your body style. If you are tall wear flat shoes, wear boots below the knee regarding your height, if you are short wear high-heels, but not over 5 inches (10~cm), because they will make your legs appear larger.
Choose the right color: The simple trick is to use similar tones with your clothes. The colors don't need to match only the tone. You could use light tones shoes if your dress is in pastel colors. Or dark shoes with your dark-tone outfit. Remember: black shoes are your best friend when wearing dark-tone clothes.
The benefits of wearing the right footwear
There are many benefits of wearing the right footwear for women.
For one, it can help prevent injuries. Wearing shoes that fit well and offer support can help reduce the risk of sprains, fractures, and other injuries. Wearing high heels for a very long time can lead to a shortening of the Achilles tendon, according to a study by Harvard Medical School.
In addition, the right footwear can also help improve your posture and alleviate pain in your feet, legs, and back. Wearing orthopedic shoes with high arcs can also fix and heal ankle injuries.
Additionally, comfortable shoes can help you stay active and may even improve your balance. Wearing the correct footwear when exercising can protect your body and improve performance.
The difference between good and bad footwear
There is a big difference between good and bad footwear for women. Good footwear will support your feet and help to prevent injuries, while bad footwear can cause pain and problems.
Here are some things to look for when choosing footwear:
Look for shoes with a low heel, good arch support, and a wide-toe box.
Avoid high heels, which can cause foot pain and joint problems.
Wear comfortable shoes that fit well. breaking into new shoes can cause blisters and pain.
Make sure your shoes are appropriate for the activity you are doing. Wear sneakers for walking or running, not dress shoes or sandals.
My father always told me to buy quality shoes, not cheap ones. The cheap shoes will break sooner, will not support your legs correctly, and will not withstand bad weather (leather shoes for example)
High-quality shoes are stitched and not glued. Stitched shoes will last longer and can get repaired.
If you are shopping for quality shoes avoid mass-produced brands. Check the leather quality, the attention to detail, if they are handmade or not, and all the little things that matter.
How to care for your footwear
It's important to take care of your footwear, whether it's casual or dressy. Here are some tips on how to care for your shoes:
Store them in a cool, dry place.
Polish leather shoes regularly.
Use shoe trees to help keep their shape.
Rotate them often so they don't get too much wear and tear.
If you have suede shoes use a protective spray, and a brush will keep them good as new
Clean them before you store them. Else the dirt will settle and it will be difficult to be removed
Do not machine wash your shoes. I have destroyed many shoes by putting them in the washing machine. Exceptions here are shoes made of nylon, cotton, or polyester. Always read the instructions or go to the manufacturer's website to check if they can be cleaned in a washing machine.
Use socks whenever you can. They will help absorb moisture and protect your feet also.
The different types of materials used in footwear
Materials used in footwear have come a long way from the days when all shoes were made of leather. With advances in technology and the advent of synthetic materials, there are now many different options available when it comes to choosing the right pair of shoes. Here is a quick guide to some of the most common materials used in footwear today.
Leather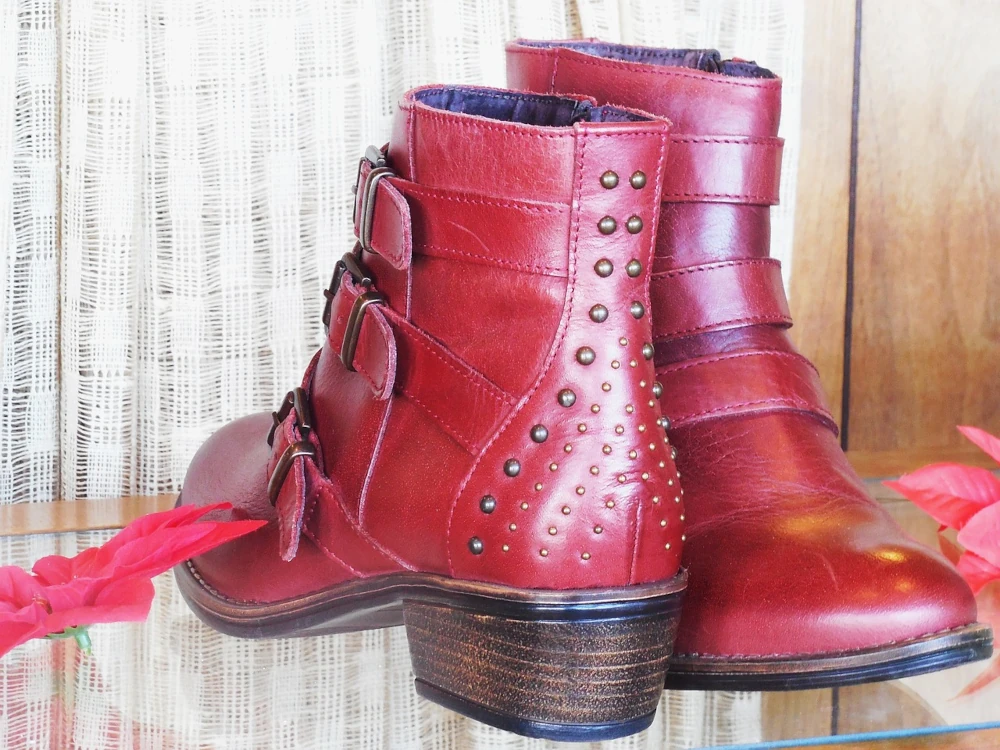 Leather is a classic material that has been used in shoes for centuries. It is durable and looks better with age, making it a popular choice for those who want a pair of shoes that will last. Leather can be dyed to any color, which gives you plenty of options when it comes to finding the right pair of shoes to match your outfit. One downside of leather, however, is that it can be difficult to break in and may require some time to adjust to wearing.
Synthetic materials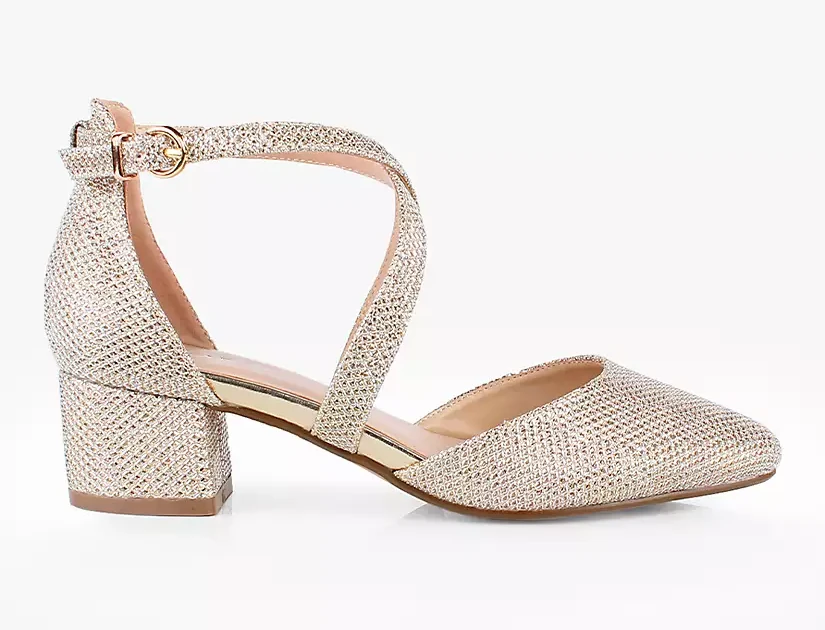 Synthetic materials such as nylon and polyester are often used as an alternative to leather. They are usually cheaper and lighter than leather, making them a good choice if you are looking for a pair of shoes that won't weigh you down. Synthetic materials can also be easily washed, which is handy if you need to clean your shoes on the go. One downside of synthetic materials is that they are not as breathable as leather, so they may not be as comfortable to wear in hot weather.
Canvas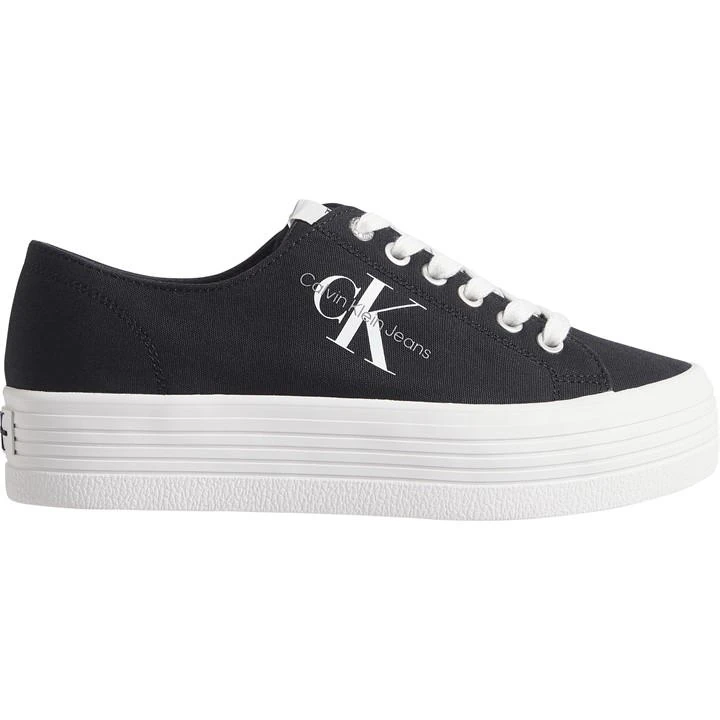 Canvas is a popular choice for casual footwear such as sneakers and sandals. It is lightweight and breathable, making it ideal for warm weather. Canvas is also cheaper than leather or synthetic materials, which makes it a good option if you are on a budget. One downside of canvas shoes is that they are not as durable as other types of footwear and may need to be replaced more often.
Rubber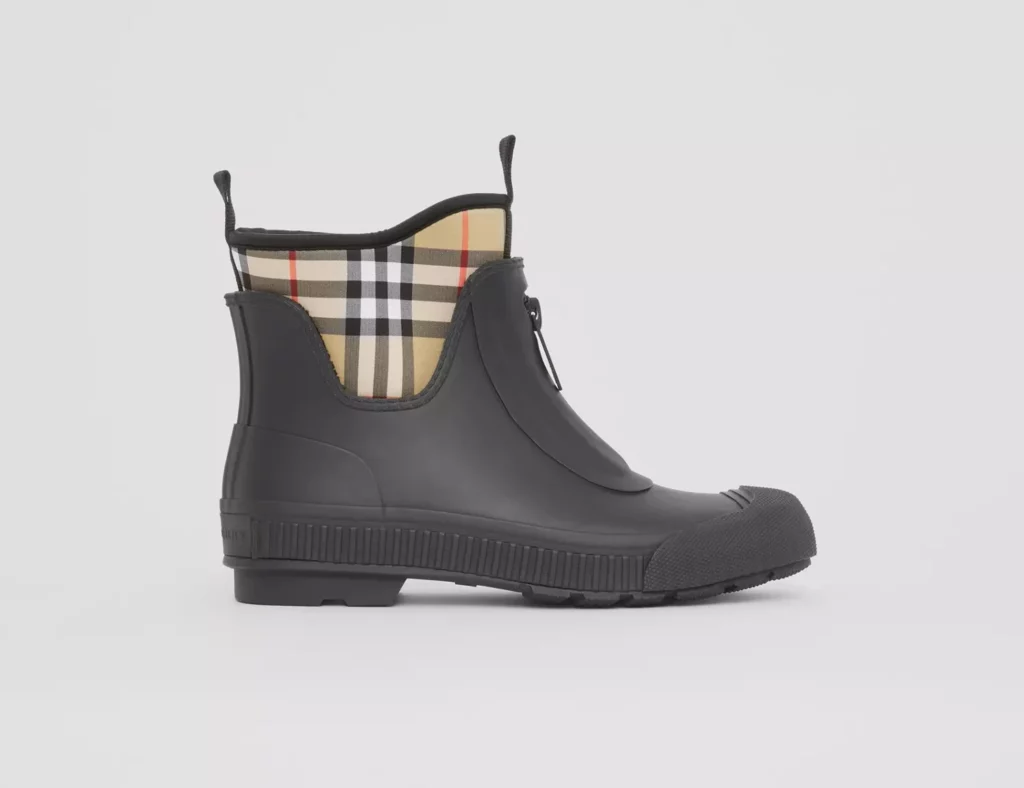 Rubber is commonly used in footwear such as rain boots and flip-flops. It is waterproof and easy to clean, making it ideal for wet weather. Rubber is also very flexible, which makes it comfortable to wear for long periods. One downside of rubber shoes is that they can be difficult to break into and may feel stiff at first.
The different sizes of footwear
Many different factors go into finding the right-sized shoe, and these factors can differ depending on the type of shoe. For instance, the size of a running shoe will be different than the size of a dress shoe, and the size of a child's shoe will be different than an adult's. In general, however, there are a few things to keep in mind when finding the right-sized shoe.
First, it is important to know your foot measurements. You can do this by tracing your foot onto a piece of paper and then measuring the length and width of the outline with a ruler. Alternatively, you can measure your foot with a tape measure by placing it on a flat surface and measuring from the tip of your longest toe to the back of your heel, then repeat the width measurement by placing the tape measure around the widest part of your foot. It can be helpful to do this measurement while wearing socks that you would typically wear with that type of shoe.
Once you have your foot measurements, you can start looking at specific sizes. For instance, if you are shopping for women's dress shoes, you will want to look for sizes that are marked as "AA" or "B." AA is typically the narrowest width available, while B is considered a medium width. If you need a wide-width shoe, look for sizes marked "D" or "E." Additionally, dress shoes tend to run slightly smaller than other types of footwear; as such, you may want to consider ordering a half-size up from what you normally wear.
Finally, keep in mind that different brands often have slightly different sizing charts; as such, it is always best to try on shoes before purchasing them whenever possible. By following these tips, you should be able to find shoes that fit comfortably and provide adequate support for your feet.
Custom made footwear
Footwear is made according to the measurements of an individual's foot. Custom-made shoes are typically made by hand. The process often involves multiple measuring sessions and can be expensive.
They are some unique options for custom-made shoes:
Printflul.com: Design your shoes and buy them or re-sell them. The process is easy A) Select the type and size B) Create a design and C) Place an order. Check the link for custom-made shoes.
When you have problems with your feet, like tendonitis, metatarsalgia, Rheumatoid Arthritis, or any other disorder you can order shoes that are handmade and custom to your need. Look at davisshoes.com for more info. (for the US). *Orthopedic shoes are a big shoe industry unrelated to this article. If you want an article about it, leave a reply in the comments.
Etsy.com. They are a market section for custom-made shoes in the link here. Prices and designs can vary, so you need to search for what exactly you want and at what price range.
Conclusion
What are your favorite shoes for 2023? Please leave a comment below including your age.
We will collect the data (anonymously) and then we will publish the statistics as an update at the end of the year.
Please help us to produce reliable statistics to inform our readers of the trendiest shoes for 2023.
Laoutaris Recommends