Use this tool for the Next Fashion Week schedules. Stay up to date with the runway shows. Find the exact dates.
Table of Contents
The tool is last updated on 19/10/2023
What is a Fashion Week
Fashion designers, companies, or "houses" present their most recent collections in runway fashion shows to consumers and the media during a fashion week, a one-week-long industry event. These events influence the emerging fashion trends for the current and upcoming seasons.
Which fashion weeks are the best in the world?
The "Big Four" are the most famous and are New York City, London, Milan, and Paris.
Lately, more have been added in cities like Berlin, Madrid, Shangai, Sao Paulo, and Tokyo.
Free tool for the Next Fashion Week.
Enter the city for the next Fashion Week, and the tool will show the upcoming dates.
---
Next Fashion Week Dates
---
Which big Fashion brands take part in fashion weeks?
New York Fashion Week
Schedule:
NYFW occurs twice a year, typically in February and September. The February event showcases Fall/Winter collections, while the September event features Spring/Summer collections.
For more information, check this website.
Fashion Brands:
Calvin Klein, Marc Jacobs, Tommy Hilfiger, Brooks Brothers, Alexander Wang, Ralph Lauren, Michael Kors, Diane Von Furstenberg, Tommy Hilfiger, and many more
London Fashion Week
London has a reputation for nurturing and promoting young and innovative designers. The British Fashion Council (BFC) plays a significant role in supporting emerging talent through initiatives like the NewGen program.
For more information, check this website.
Fashion Brands:
JW Anderson, Fashion East, Sinéad O'Dwyer, Simone Rocha, SS Daley, 16Arlington, Di Petsa, Burberry, Feben, Ahluwalia, Nensi Dojaka, Roksanda, Christopher Kane, and Molly Goddard.
Paris Fashion Week
Shows and presentations are often held in iconic and historic Parisian venues, such as the Grand Palais, Louvre Museum, and various luxury hotels, adding to the event's grandeur.
For more information, check this website.
Fashion Brands:
New collections from various fashion houses and designers, including Louis Vuitton, Dior, Chanel, Saint Laurent, Loewe, Hermès, Valentino, Givenchy, and Miu Miu, were displayed next to one other.
Milan Fashion Week
Italian fashion has a deep cultural significance and is intertwined with the country's history, art, and craftsmanship traditions. This heritage is often reflected in the designs presented at MFW.
For more information, check this website.
Fashion Brands:
Giorgio Armani, Bottega Veneta, Dolce & Gabbana, MSGM, Ferragamo, Ferrari, Jil Sander, Andreadamo, Gucci, Sportmax, Tod's, Blumarine, and others.
Berlin Fashion Week
Berlin's fashion scene is known for its streetwear influence, and this was often reflected in the shows and presentations. Many designers drew inspiration from the city's vibrant street culture.
Check for more information on this website
Madrid Fashion Week
Madrid Fashion Week, also known as Mercedez-Benz Fashion Week Madrid, or until 2008 Pasarela Cibeles, is the main venue to promote fashion and designers in Spain. It is based in Madrid and, like other fashion weeks, takes place two times a year.
For more information, check this website.
Shanghai Fashion Week
The Shanghai International Fashion Culture Festival typically lasts a month and includes Shanghai Fashion Week. This fashion event occurs twice a year and lasts seven days each time.
Check this website for more information.
Sao Paulo Fashion Week
Starting on October 29th, the Winter 2013 edition of SPFW will take place, and the FFW Portal will hold a draw to bring its readers to rows A of the fashion shows.
Check this website for more information.
Tokyo Fashion Week
"Rakuten Fashion Week TOKYO" is the name of the fashion event held in Tokyo. The Japan Fashion Week Organization (JFW Organization) organizes and hosts it, which takes place twice a year in March and October.
Check this website for more information.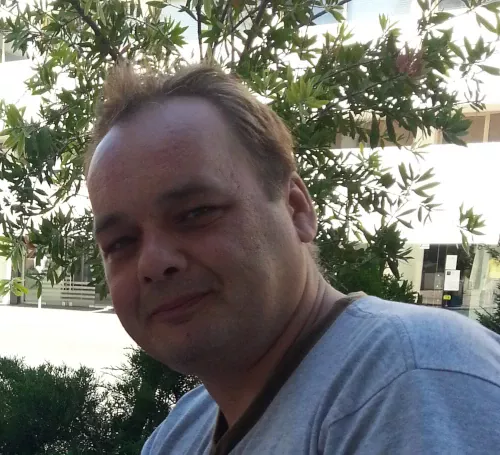 Pashalis Laoutaris
Fashion Blogger
I am a professional writer, fashion blogger, and owner of the site https://laoutaris.com. As a salesperson for more than 20 years, I have experience of 10 years in the fashion industry. I consider myself a true fashionista. I am writing daily blog articles about fashion, tools and converters, and everything you need to know about the current fashion trends.
Share this article
Our Latest Articles
Laoutaris Recommends