With this free tool, you can make 10 different DIY earrings in no time. Take some basic tools and materials and start creating today.
Table of Contents
What do you need to have
Basic Tools:
Scissors
Pliers
Hole puncher (if required)
Cardboard (for certain methods)
Glue (if necessary for specific techniques)
Materials:
Embroidery floss
Suede cord
Chain
Leather strips
Silk thread
Beads
Fabric scraps
Yarn
Raffia
Earring hooks
Jump rings
Headpins
Please read our article about earrings for women
DIY Tassel Earrings
Materials:
Instructions:
Estimated Time:
Check out some DIY earring ideas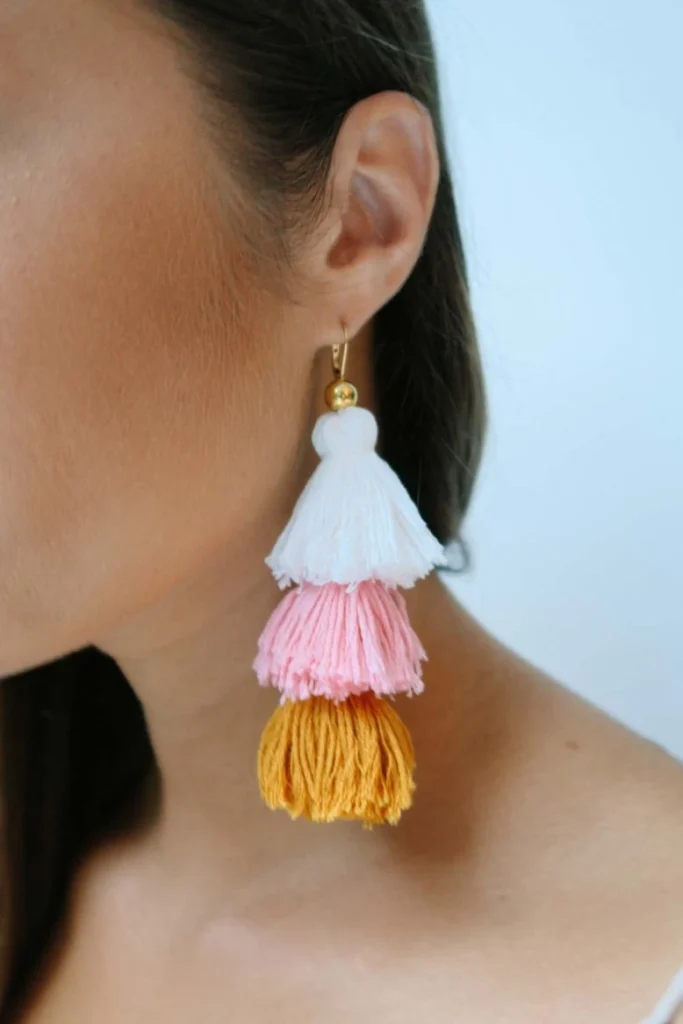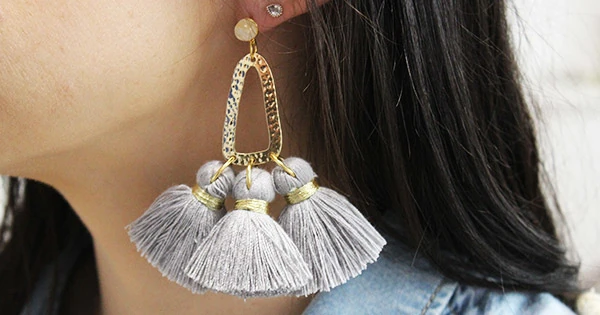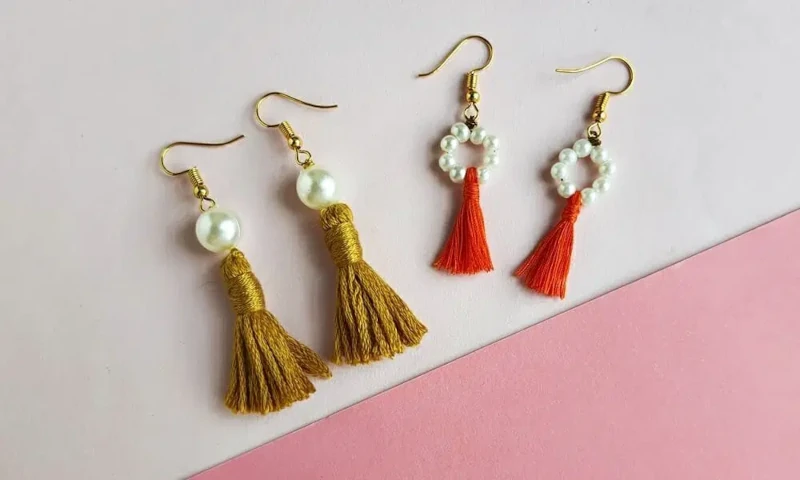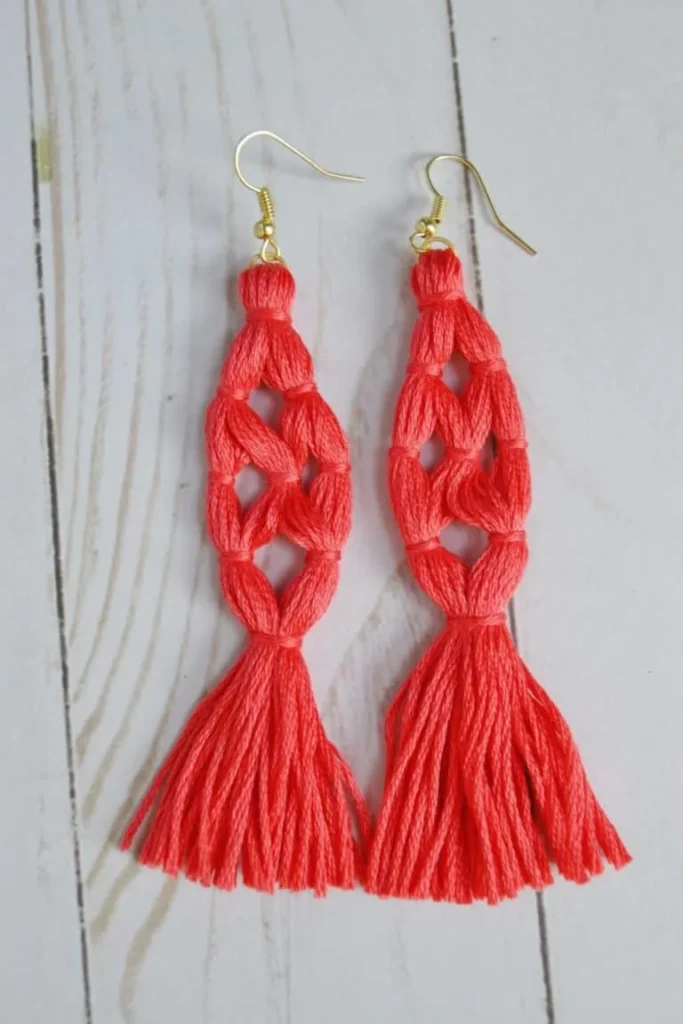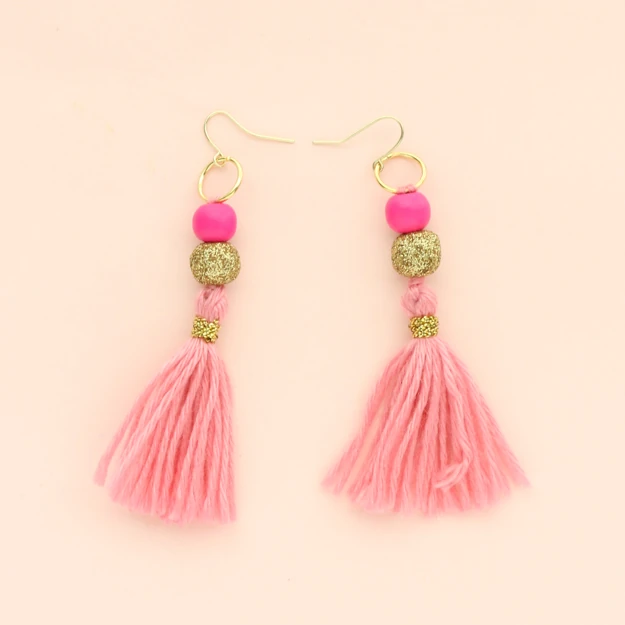 Do you want to learn how to design a dress on your own? Read our article here.
Frequently Asked Questions
What will I learn from the DIY Earrings article?

The article provides step-by-step instructions for creating different types of earrings, such as tassel earrings, bead earrings, fabric earrings, and more. It also shares tips and techniques to customize and personalize your designs. Additionally, you will find suggestions for materials, tools, and sources of inspiration to spark your creativity.

Do I need any prior experience in jewelry-making to follow the instructions?

No, the DIY Earrings article includes instructions suitable for various skill levels, including beginners. It explains the techniques and provides clear guidance, making it accessible even to those new to jewelry-making. You can start with simpler projects and gradually progress to more complex designs as you gain confidence.

Can I use the article to create earrings with my unique designs?

Absolutely! The DIY Earrings article serves as a foundation and source of inspiration. While it provides specific instructions and ideas, it also encourages you to unleash your creativity and design earrings that reflect your style. Feel free to modify the designs, experiment with different materials, and add your artistic touches.

Where can I find the materials mentioned in the article?

The article suggests various materials such as beads, threads, fabrics, and findings. These materials can be found at craft stores, online marketplaces, and specialty jewelry supply shops. Additionally, you may repurpose or upcycle existing materials to create unique and eco-friendly earrings.

How long does it typically take to complete a DIY earring project?

The time required to complete a DIY earring project can vary depending on factors such as the complexity of the design, your skill level, and the techniques involved. Some projects can be completed within an hour, while others may require multiple sessions or more time-intensive steps. The article provides estimated timeframes for each project to help you plan accordingly.

Can I share my DIY earring creations based on the article?

Absolutely! Sharing your creations is highly encouraged. You can showcase your DIY earrings on our social media platforms, or comment below. Sharing your work not only inspires others but also allows you to connect with fellow DIY enthusiasts and receive feedback and support.
We want your ideas.
We want more ideas from you. Share your designs in the comments below, and we will add them to our designs or make a completely new article only with your designs.
Share this article
Our Latest Articles
Laoutaris Recommends