With this free tool, you can generate 10 Amazing DIY Necklace Ideas with some simple tools and materials.
Table of Contents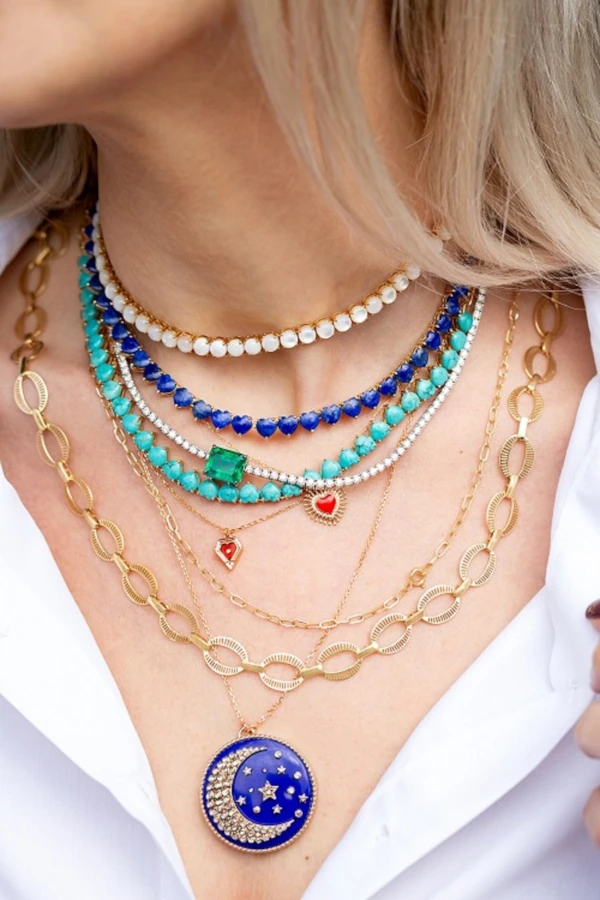 ---
DIY Necklace Ideas
Tools and Materials:
Steps:
---
Read our article about necklaces for women.
Here's a list of common tools and materials needed for making DIY necklaces:
Tools:
Pliers (round-nose, chain-nose, and/or flat-nose)
Wire cutters
Scissors
Craft knife or utility knife
Needle-nose pliers
Jewelry glue or adhesive
Ruler or measuring tape
Beading mat or tray
Jewelry findings (jump rings, clasps, crimp beads, etc.)
Wire looping or wrapping tools (mandrels, jigs, or bail-making pliers)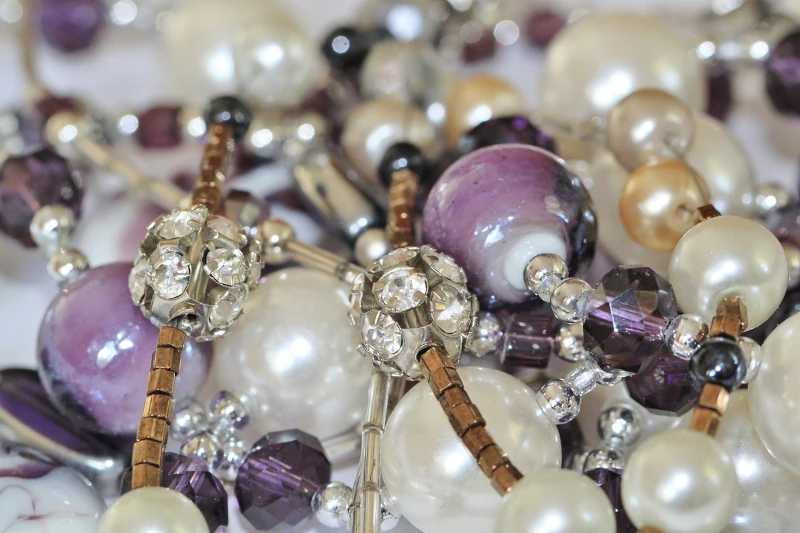 Materials:
Beads (assorted sizes, shapes, and colors)
Chain or cord (leather, suede, cotton, or nylon)
Charms or pendants
Seed beads or spacer beads
Jewelry wire (craft wire, beading wire, or memory wire)
Clasps and closures
Metal findings (headpins, eye pins, crimp beads, etc.)
Pendant trays or bezels (for setting stones or cabochons)
Ribbons or fabric strips (for fabric necklaces)
Decorative elements (rhinestones, sequins, feathers, etc.)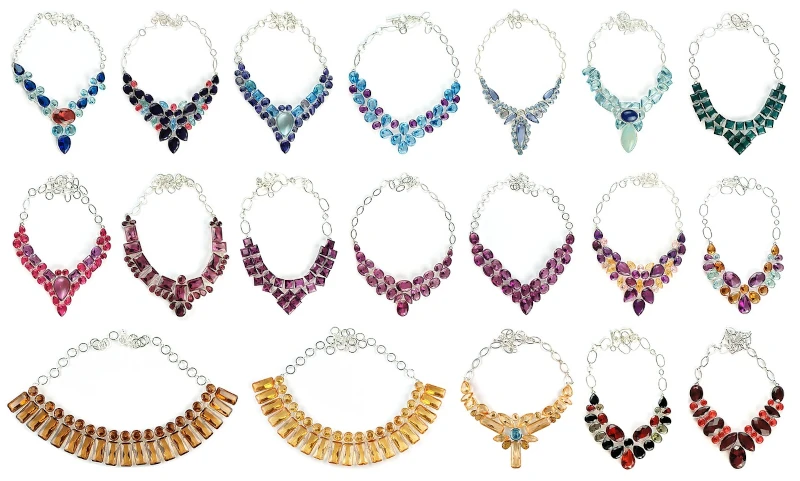 Frequently Asked Questions
Are these necklace ideas suitable for beginners?

The materials needed for these DIY necklaces can be found in craft stores, online marketplaces, or even repurposed from items you already have at home. Beads, cords, chains, and decorative elements can be readily available in craft supply stores.

 Can I personalize the designs or use different materials?

Absolutely! These necklace ideas serve as a starting point for your creativity. Feel free to personalize the designs by adding your unique touches or substituting materials with ones that suit your style and preferences.

How long does it take to complete these DIY necklaces?

The time required for each DIY necklace varies depending on the complexity of the design and your skill level. Some necklaces can be completed in a few hours, while others may take longer. Take your time, enjoy the process, and create at your own pace.

Can I sell the necklaces I make using these ideas?

Yes, you can sell the necklaces you make using these ideas. However, please note that some designs may be subject to copyright or trademark restrictions. It's important to create your unique variations and respect intellectual property rights.
Share this article
Our Latest Articles
Laoutaris Recommends