How to choose the best handbags for Women. With so many different options you need a handbag that fits you every time.
Table of Contents
The average reading time is 9 minutes. The article was last updated on 22/09/2023
After all, it holds all your precious items inside, every day.
Unlike men who only need the keys and a wallet, every woman has a handbag not only for storing valuable items but for style also.
Let us first show you the basic types of handbags.
Shoulder bag.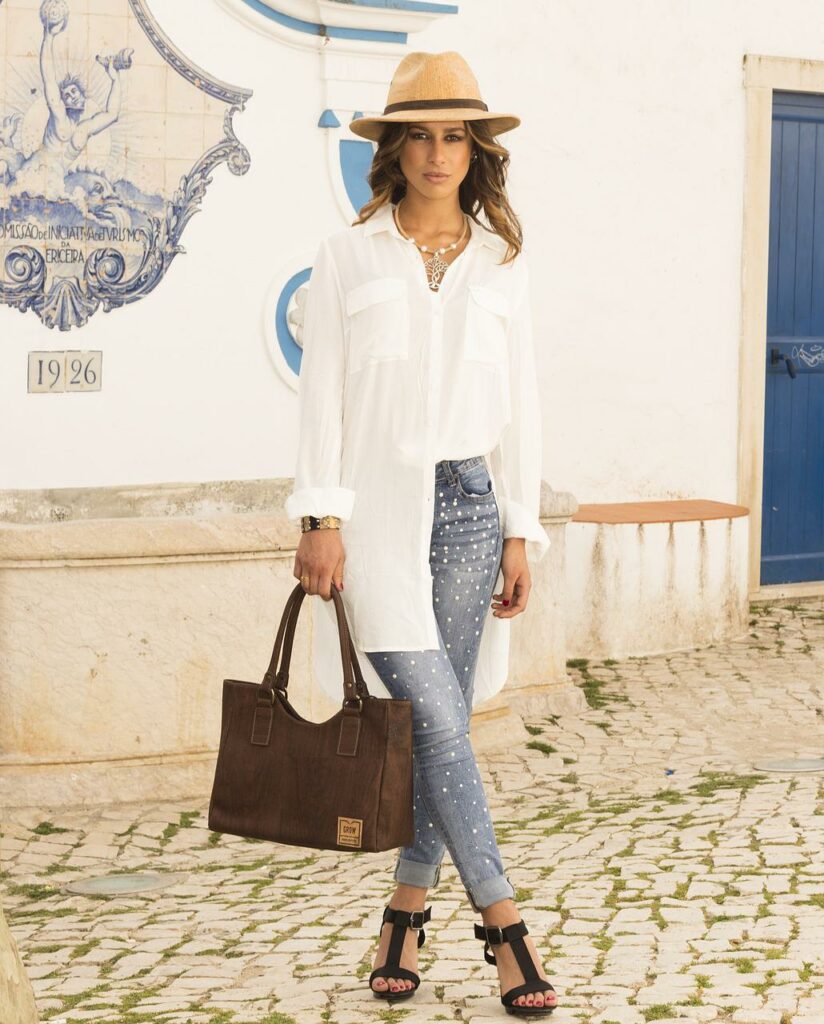 Shoulder handbags are a wide range category and include different sizes and styles.
It is the most basic and essential handbag women must have.
You can carry this handbag on one shoulder, which means it is functional for everyday use.
Check our article about scarves for women.
Do not forget, a handbag is more than just a purse to a woman.
Tote Bag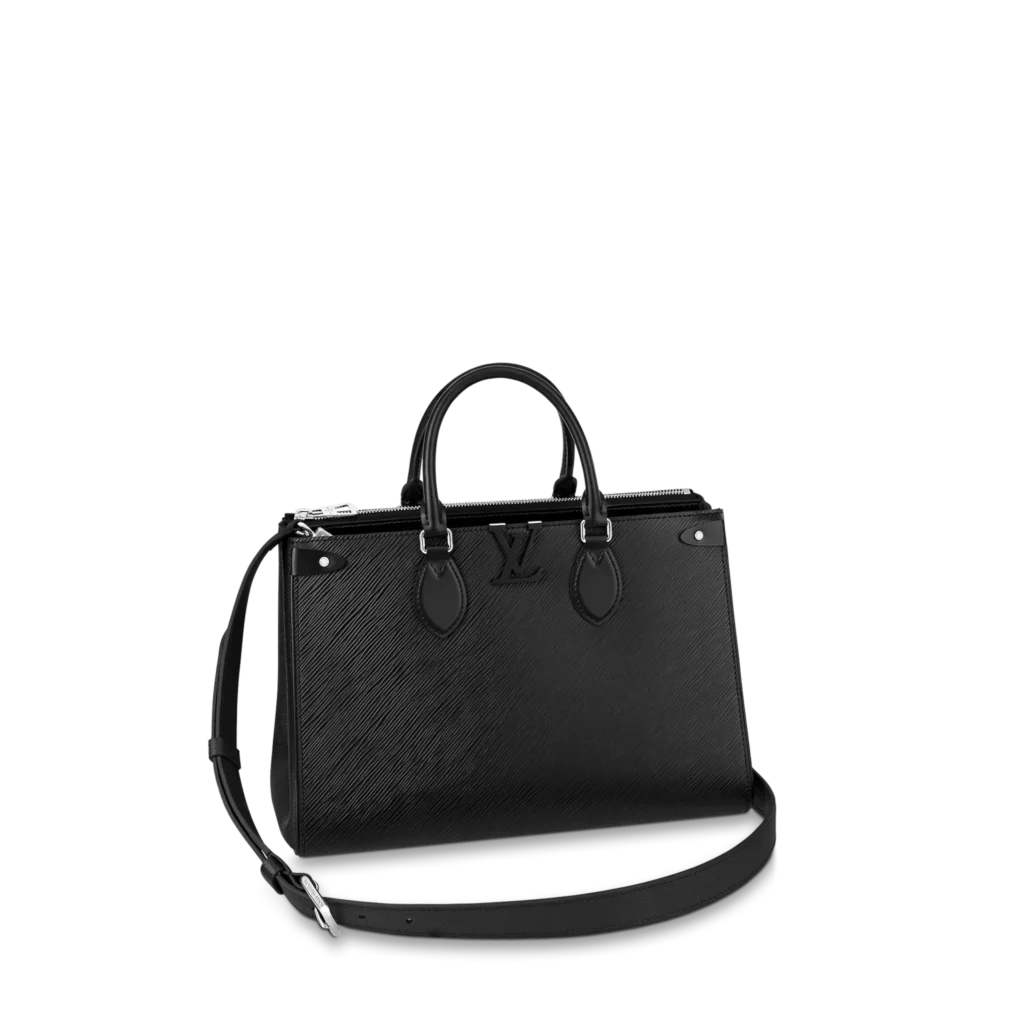 A tote bag is large and versatile. It is a must-have handbag for every modern woman.
Comfortable and perfect for any occasion when you have to carry not only the essentials.
Check out why you should own a classic handbag in our article about timeless accessories.
But it is also an investment, as the above Louis Vuitton Grenelle Tote MM.
Check it out at louisvuitton.com
Pros
Made from grained leather
Enough room to carry a laptop or notebook
Leather top handles, for hand and elbow carrying
Removable leather strap for shoulder or cross-body carry
Inside pockets
Cons
It is Louis Vuitton. If you do not care about the price, it is the most recognizable brand in the world.

Want to match your handbag with a belt? Read our article about belts for women.
Messenger bag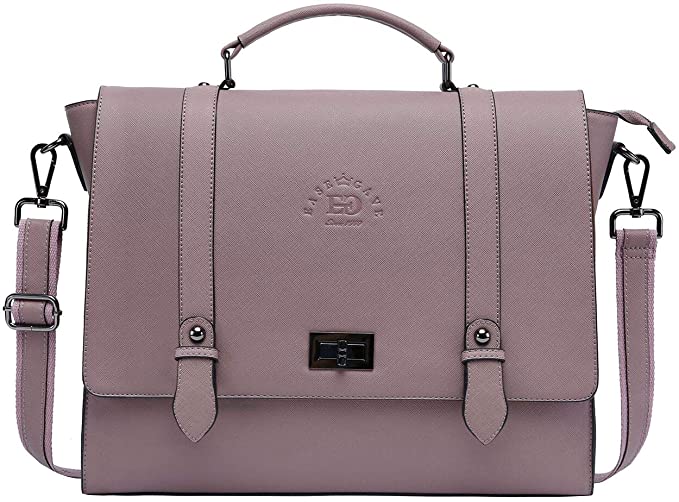 Traditionally used by postmen, the messenger bag is used by both men and women. When you need to carry your laptop, MacBook, Tablet, Ultrabook, and all the additional accessories this is the right solution.
You can choose between the classic vintage leather type, a durable canvas, or even faux leather (eco-leather).
You will have many pockets and compartments to store everything you can imagine. But do not overdo it, because it can break the strap.
Check out this beautiful purple messenger bag at Amazon.com
Pros
Big enough for a laptop or notebook
Many colors
Great price
Eco-leather, animal-friendly
Cons
Claps tend to break.
A plastic feeling

If you need to match your handbag with shoes, read our article about footwear for women in 2023
Minaudiere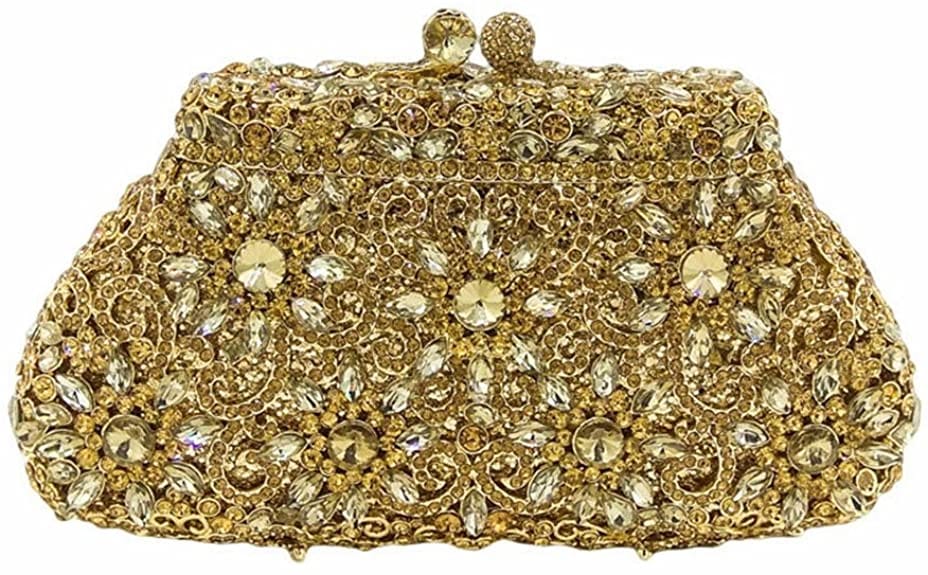 You have an event, a party, a gala, a wedding, or anything special. You have no other option instead of a Minaudiere bag. She is small, and fancy, and keeps your necessary items for the night.
Minaudiere bag can be made of diamonds, gems, pearls, and stones. Be careful to choose the right dress for the occasion to match your little fancy bag.
Check out the Minaudiere Bag at Amazon.com
Pros
Many different colors
With a detachable short snake chain
Elegant and sparkly with crystals
Cons
Very small size, can not hold smartphone

Check out our article about keychains for women. You can find many ideas to give your handbag a more fancy look.
Backpack Purse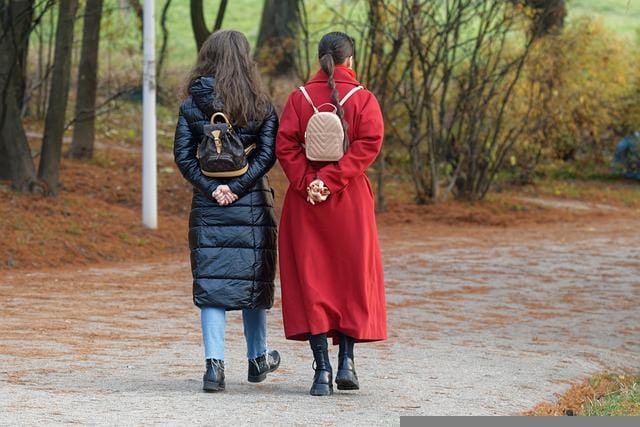 Check out our complete article about the best backpacks for women.
We are not talking about the big and ugly backpacks. These are small and stylish.
There are many variations in sizes, colors, and materials, It is a hands-free version of a handbag.
They can be cheap at $50 or very expensive.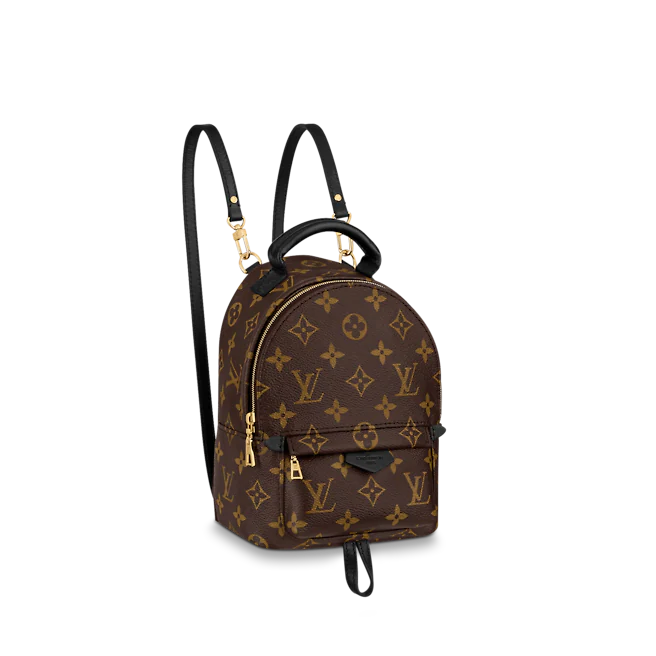 Check out this amazing Palm Spring mini at louisvuitton.com
Pros
2 removable, adjustable leather shoulder straps for backpack or cross-body carry
Monogram coated canvas
Inside and outside pockets
Cons
It is Louis Vuitton, it is perfect
It is a mini backpack, that can not hold a laptop

Want to know the most famous handbag? Check our article about the famous accessories in the world
Wristlet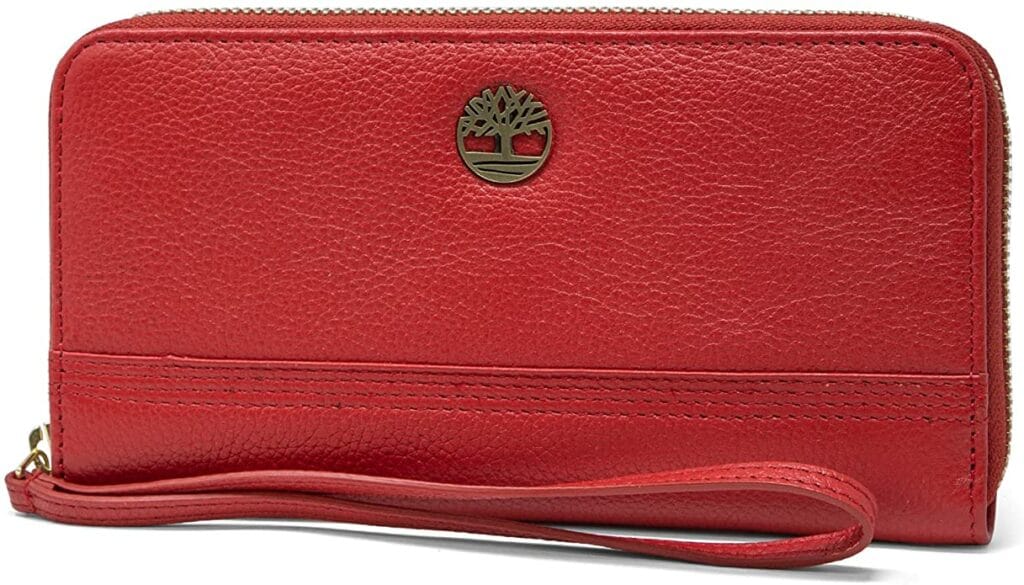 Women don't have pockets in their outfits. Even if they have never put anything inside. So you will need a small wallet, that you can wear on your wrist. Something small and elegant.
The newest wristlets have inbuilt RFID that stops electronic pickpocketing.
That means all your credit cards are safe.
Check out the RFID-protected wrestled at Amazon.com
Pros
Many different colors
RFID protection
100% leather
Fully zippered closure with wristlet strap
Cons
None found

If you want to know how to choose the right handbag according to your body shape click here
Muff bag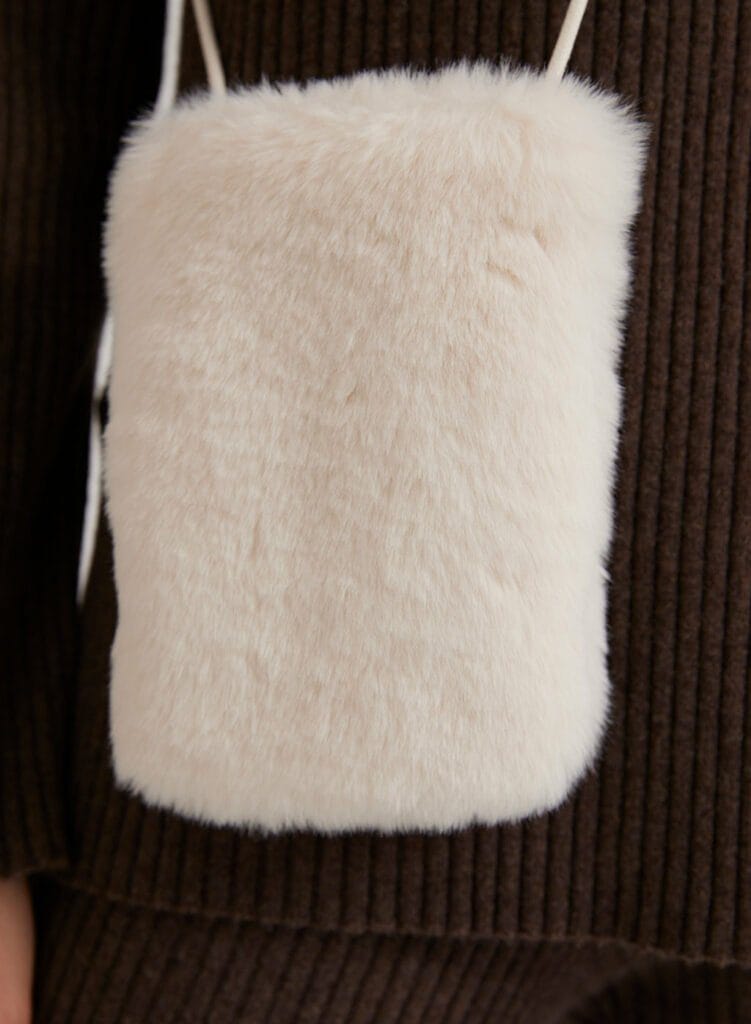 A muff bag is a small winter bag made of faux fur. It is the oldest form of small bag, dating back to the 16 century.
It is cylindrical or circular and it holds all the necessary small things you need.
Even today there are muff bags made of fox, rabbit, or any kind of animal.
That's why you need to be careful about what to buy.
If you want something animal-friendly choose faux fur. It is also very affordable in price than real fur.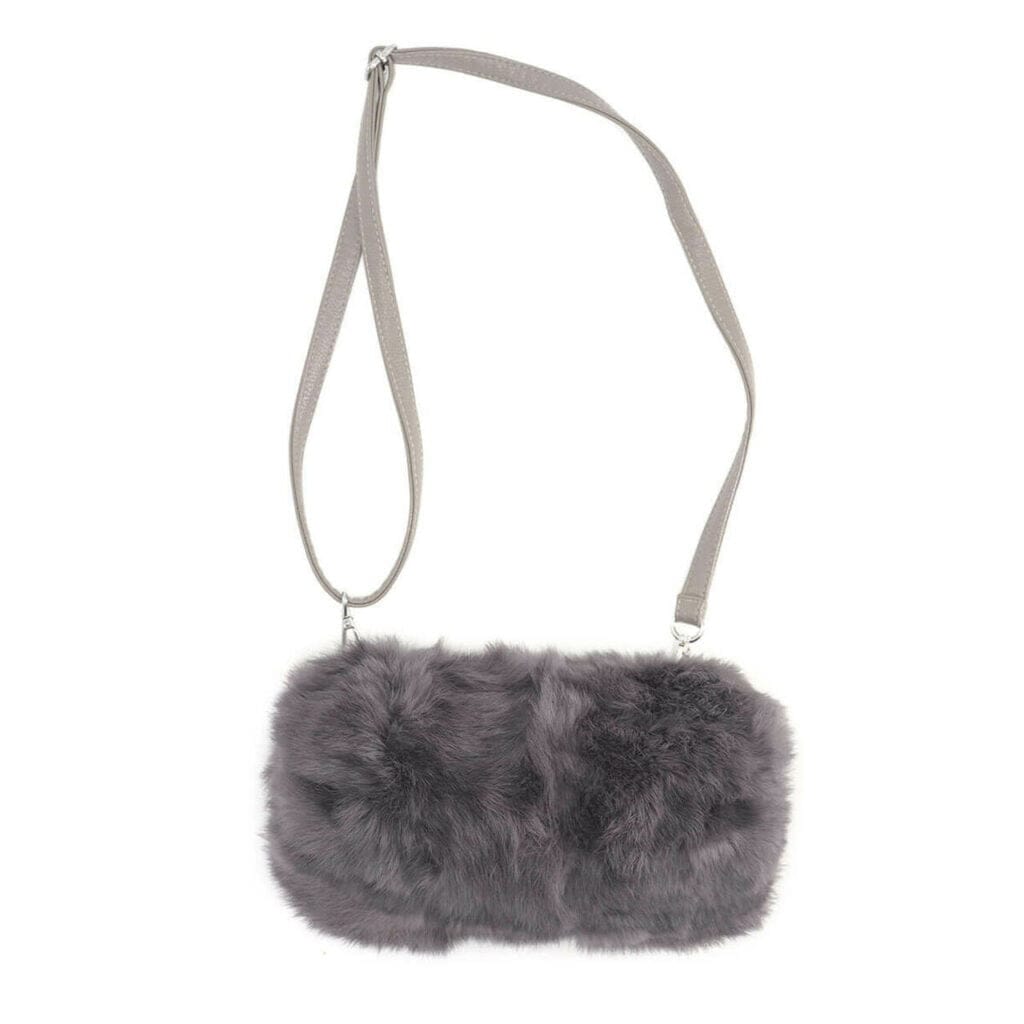 If you want real fur, check out this rabbit muff bag at shopsurell.com
Pros
100% Long-Haired Rabbit Fur
Use as a muff or a shoulder bag
3 colors: grey, pink, and black
Cons
Not animal friendly
Dry clean only

Round bag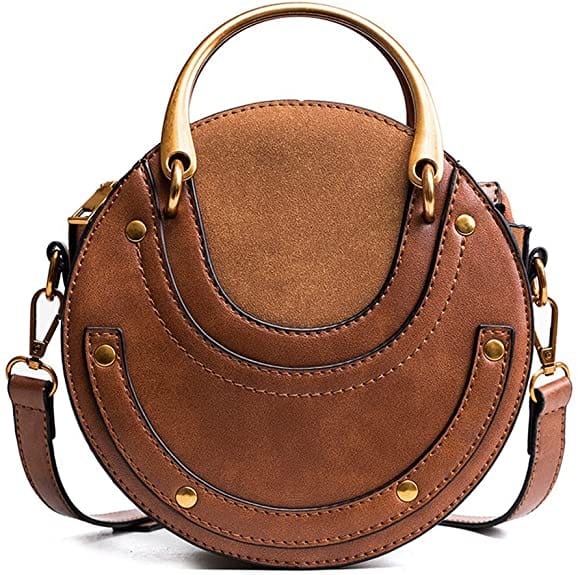 Round bags or circle bags are sling cylindrical bags with a strap to put over the shoulder.
If you want a different and unique style for every day, like work, travel, and business.
Check out the above round bag at Amazon.com
Pros
Vegan Leather
Small Handbag and crossbody bag
3 colors, green, black, and brown
Cons
Enough space only for your daily things

Baguette Bag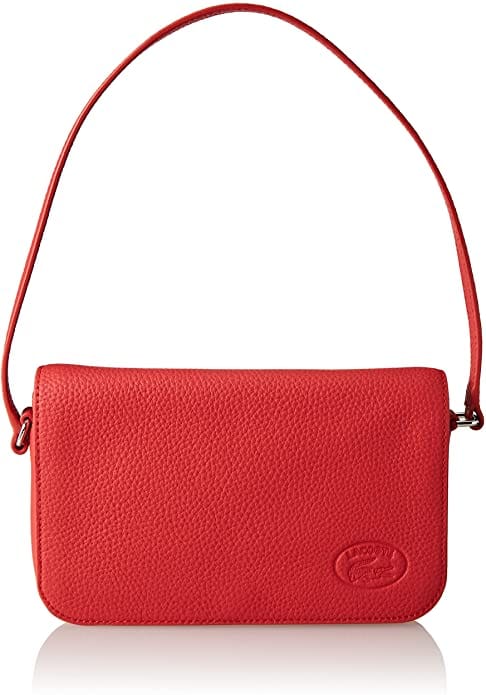 A small and compact handbag that has been in fashion for almost 30 years.
Carrie from "Sex and the City" wears a baguette bag on many occasions.
Can be made of leather, canvas, or even vegan leather.
Check out this Lacoste baguette bag at Amazon.com
Pros
3 colors: black, pompier, and cream
Leather outer material
Pompier is a mix of orange and pink
Cons
The price is high even with the discount

When it is winter and you want your hands to be warm consider reading our article about gloves for women.
Envelope Bag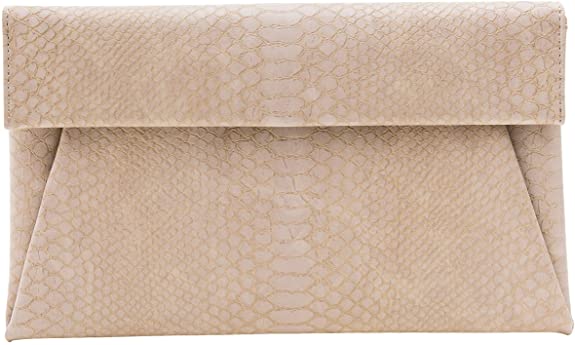 A woman's bag in the form and shape of an envelope.
They are intended to be held with your hand, but there are variations with a strap too.
For evening, parties, weddings. Size can vary from small to large.
Check it out at Amazon.com
Pros
Faux croc leather
Large chain strap
Not a small envelope bag
Cons
It may feel cheap, but looks great

Frequently Asked Questions
How do I choose the right handbag for an occasion?

Consider the occasion, your outfit, and what you'll need to carry. For formal events, opt for a clutch or an elegant shoulder bag. For everyday use, tote bags, crossbody bags, or satchels are versatile options. Backpack purses are great for hands-free convenience during activities like travel or commuting.

What are some tips for finding the right size of a handbag?

Consider your body size and proportions. For example, petite individuals may want to avoid oversized bags, while taller individuals can carry larger styles. Think about what you typically carry; if you need to carry a lot, opt for a roomier bag.

Can I use a crossbody bag as a shoulder bag?

Yes, most crossbody bags come with adjustable straps that can be lengthened to wear as a shoulder bag. However, not all shoulder bags can be converted into crossbody bags, as the strap length may not be adjustable.

How can I choose the right color for a versatile handbag?

Neutral colors like black, brown, navy, or taupe tend to be the most versatile, as they can complement a wide range of outfits. If you're looking for a statement piece, consider a bold color that matches your style.

What features should I look for in a travel handbag?

A good travel handbag should have secure closures (zippers or clasps), multiple compartments for organization, and be comfortable to carry. Consider a crossbody or backpack style for hands-free convenience while traveling.

Are there eco-friendly options for handbags?

Yes, there are eco-friendly and sustainable handbag options available. Look for bags made from materials like organic cotton, hemp, recycled leather, or vegan leather alternatives. Additionally, some brands focus on ethical production processes and fair labor practices

What are some popular handbag brands known for quality and style?

There are many reputable handbag brands, including but not limited to Louis Vuitton, Gucci, Chanel, Coach, Michael Kors, Kate Spade, and Fossil. Additionally, there are emerging independent designers and sustainable brands worth exploring.
Conclusion
What are your favorite types of handbags? We know that this question depends on the occasion.
We love tote bags for everyday use and messenger bags for work.
A smaller bag that fits only the necessary things is the fanciest option for the evenings.
Let us know in the comments what you prefer.
Want to combine a watch and a bag? Check out our article about women's watches.
Share this article
Our Latest Articles
Laoutaris Recommends