Hugo Boss FW23 fashion show was held in Milan. The Robot Sophia was welcoming the guests at the entrance.
Table of Contents
CorpCore. The theme behind Hugo Boss Techtopia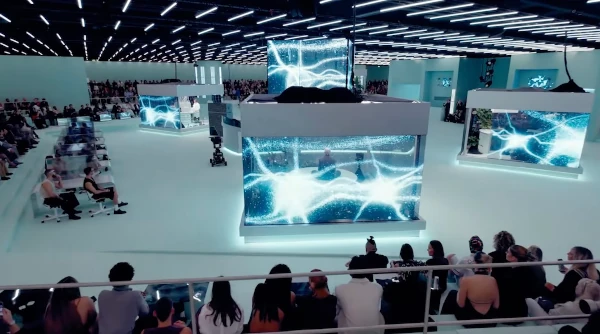 Over a thousand guests participated in the Milan Conference Center on September 22. The Hugo Boss show presented a view of tomorrow by combining modern technologies, like robotics and green spaces.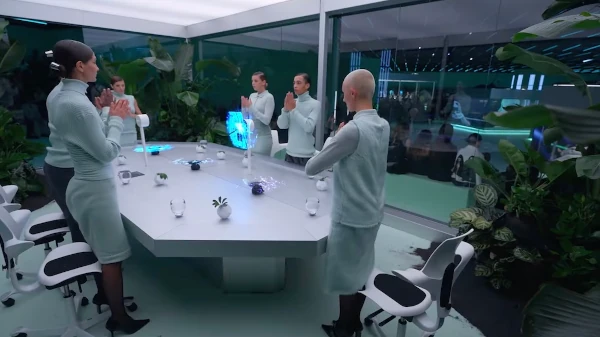 Hugo Boss' "Techtopia" themed presentation produced a visionary ambiance that transported attendees into a robotic future based on technology. The glass displays showcasing mechanical humans playing automated roles were an intriguing event element. These mechanical creatures played various positions, ranging from dinner guests to doctors and even yoga demonstrators.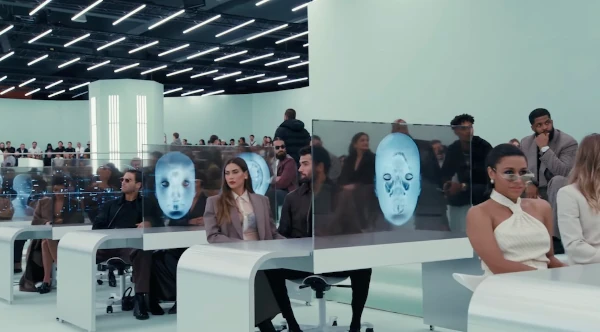 Six thematic rooms were placed within the circuit within this space:
HarmoniTech Space was a yogi's sanctuary for rest.
Brainstorm Room, where "employees" were photographed utilizing phototherapy to boost their creative energies.
There were two more meeting rooms with plants and technology.
AromaSynth Lab, a scent-focused room covered by the traditional BOSS Bottled Eau de Toilette fragrance and where BOSS Bottled Elixir, the company's most recent invention, was unveiled.
A Surreal Welcome by Sophia. The most modern Robotics achievement
We meet Sophia, the highlight of the BOSS Techtopia, at the crossroads of humans and technology. Sophia, developed by Hong Kong-based Hanson Robotics, represents some of the world's most advanced robotics technology.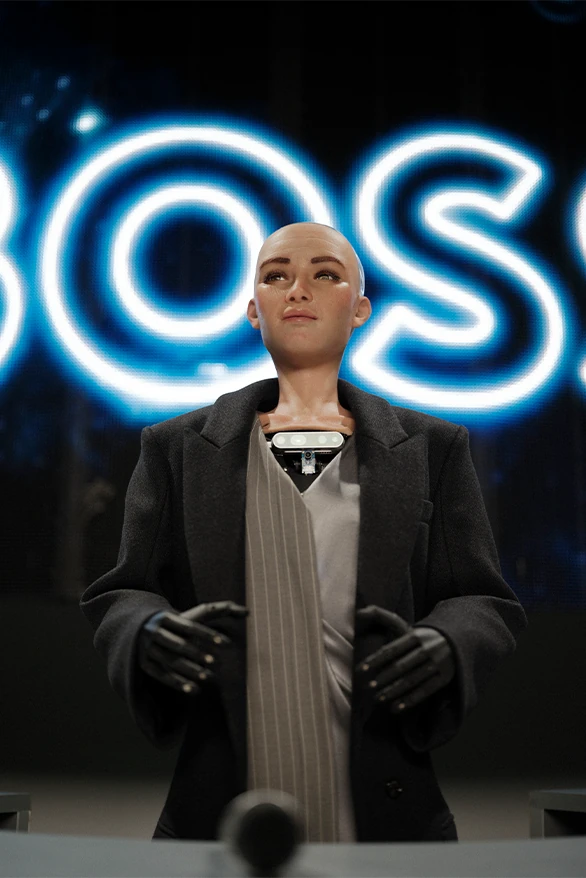 The Robot Sophia at the Hugo Boss FW23 show.
Sophia, the first robot citizen, staffed the entry to the Hugo Boss FW23 fashion show, mingling with guests thanks to her capacity to detect faces, hand movements, and even human emotional expressions in conversation. In an unexpected twist, Sophia was sitting at a desk in the first row, watching the models go down the runway.
The Hugo Boss FW23 Runway
The BOSS Fall/Winter 2023 collection is an evolution of our brand's tailoring heritage. I loved the creative challenge of taking the traditional office attire of the executive – a look not typically associated with breaking boundaries – and shaking it up to make it new, exciting, and representative of the multi-faceted modern BOSS. It's a celebration of suiting as a tool for empowerment, confidence, and individuality – values that drive our core message, 'Be Your Own BOSS.'

Marco Falcioni SVP of Creative Direction at HUGO BOSS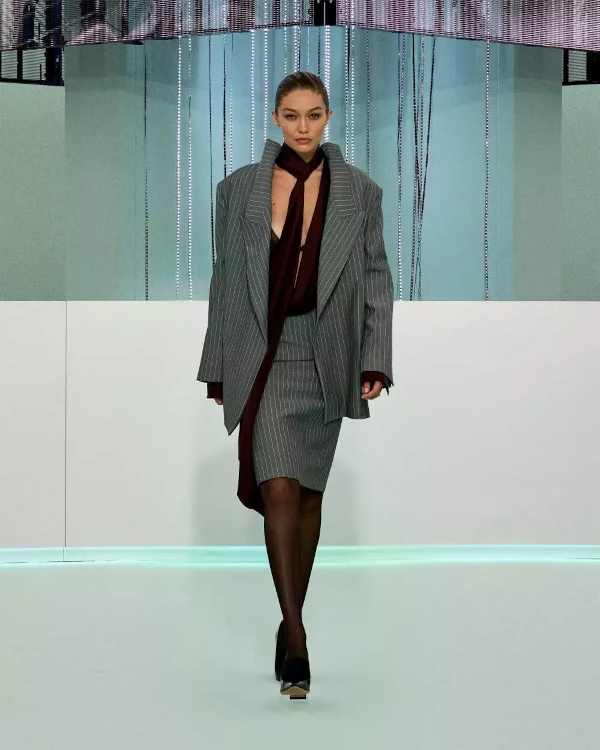 Gigi Hadid at the Boss FW23 Fashion Show
Adding three limited-edition outerwear styles from HeiQ AeoniQTM fabric demonstrates BOSS's dedication to sustainability and innovation. This eco-friendly material replaces oil-based filament yarns in the collection, lowering the collection's environmental effect.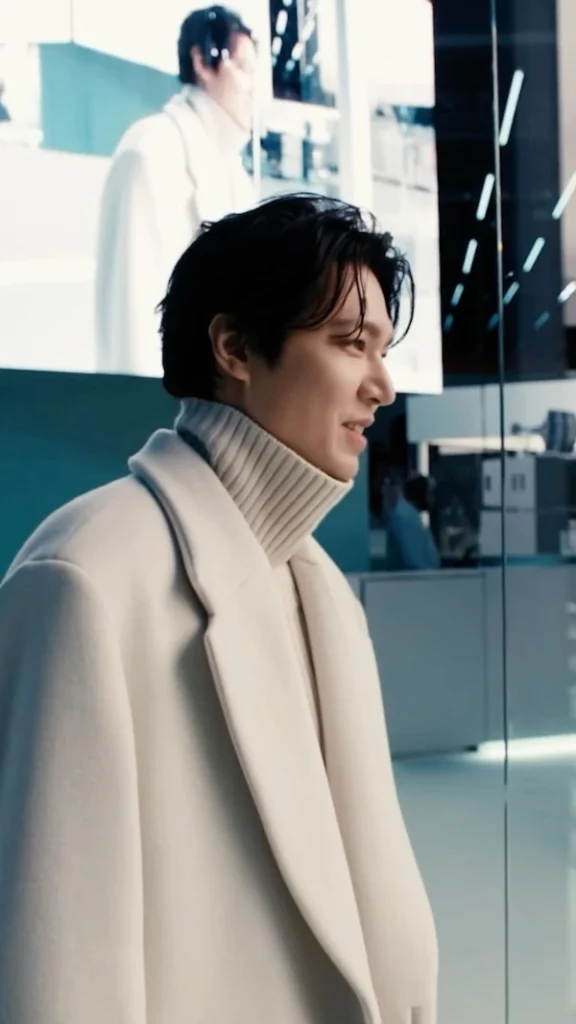 Brand ambassador Lee Minho at the Hugo Boss FW23 Show
Modern, ultra-stretch suits of the company's best-selling performance fabric are included in the line. Traditional patterns give these patterns new life, and deconstructed pieces honor Boss's distinctive craftsmanship while providing a novel spin on time-honored fashions. Belting gives boxy cuts character, while double-way zips and deep slits give classic silhouettes complexity and versatility.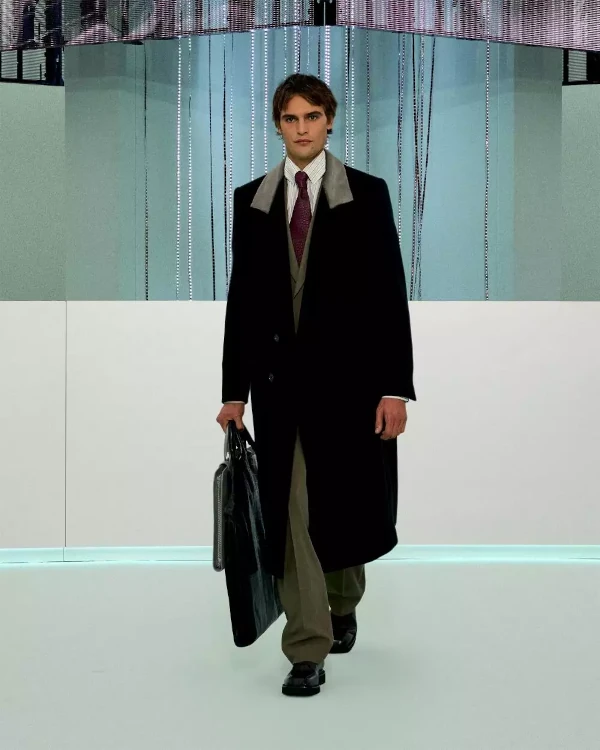 The Boss Techtopia was entered through tunnels decorated with life-sized holograms and multilingual greetings. The captivating foyer led to an eye-catching runway space that harmoniously blended conventional office features with futuristic, tech-infused aesthetics. Six themed rooms provided one-of-a-kind experiences ranging from a haven of peace to an aromatic discovery place.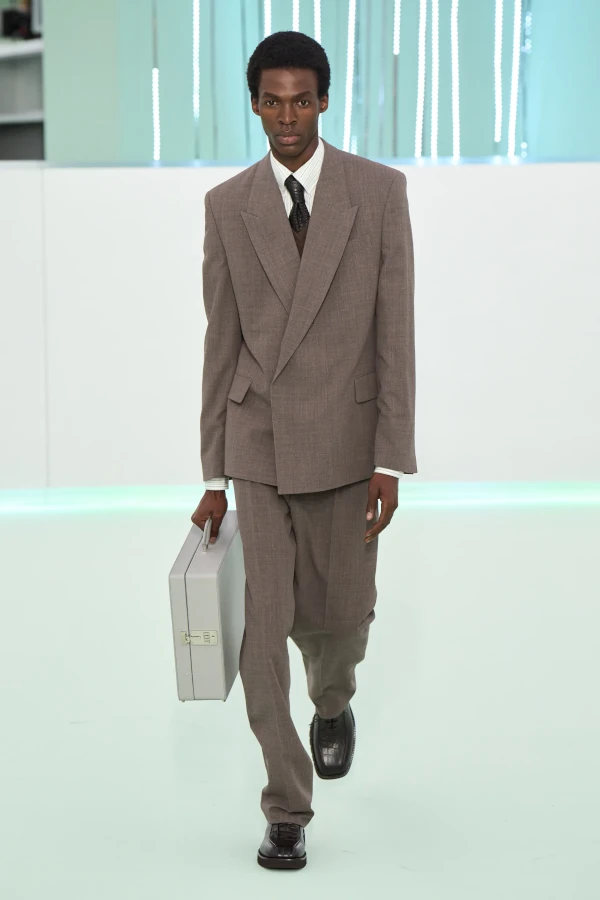 In accessories, amusing references to office goods such as paper clips, pens, and folders are reinvented surprisingly. Details like numerical locks on briefcases add a distinctive touch to bags and shoes.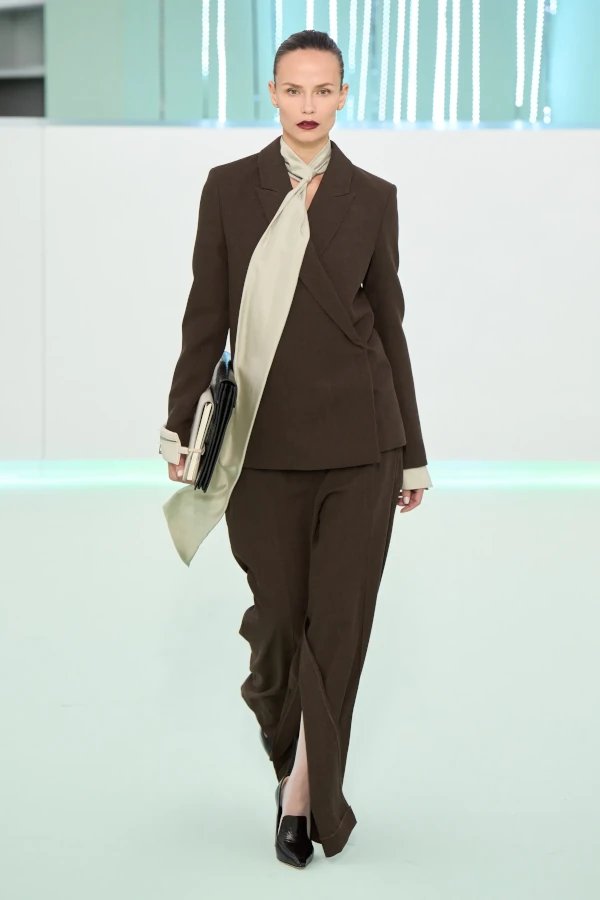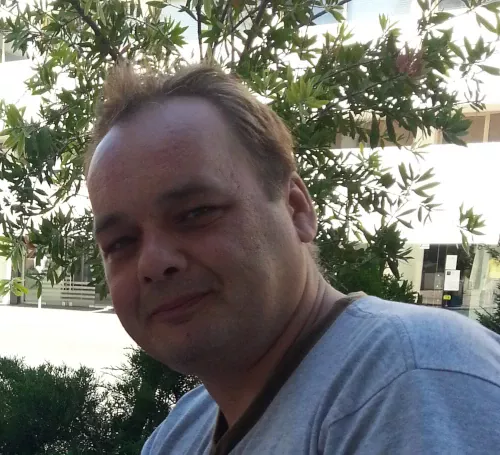 Pashalis Laoutaris
Fashion Blogger
I am a professional writer, fashion blogger, and owner of the site https://laoutaris.com. As a salesperson for more than 20 years, I have experience of 10 years in the fashion industry. I consider myself a true fashionista. I am writing daily blog articles about fashion, tools and converters, and everything you need to know about the current fashion trends.
Share this article
Our Latest Articles
Laoutaris Recommends