Ray-Ban Meta Smart Glasses are here: capture, share, and enjoy life with style. Wayfarer and Headliner. Pre-order now from $299.
Table of Contents
Wayfarer or Headliner
You can find your perfect fit with two types of sunglasses frames and more than 14 different styles.
Wayfares are square classic Ray-Ban glasses that we all know. They come in standard and large frame sizes with different colors and lenses.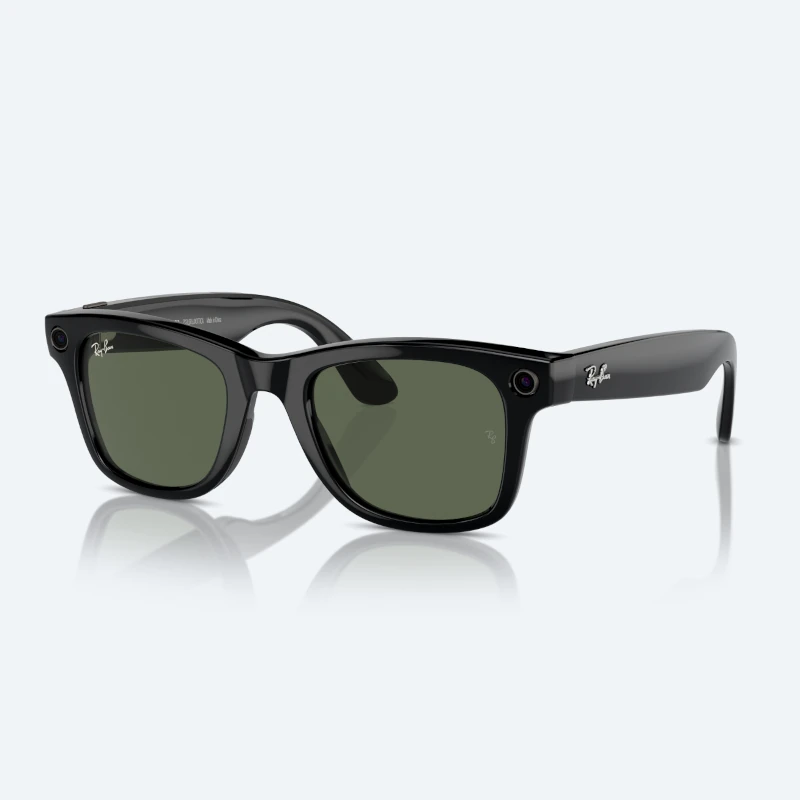 The Headliner style is round sunglasses that fit nicely in many head shapes. The frame size is standard, with seven different frame colors and lenses.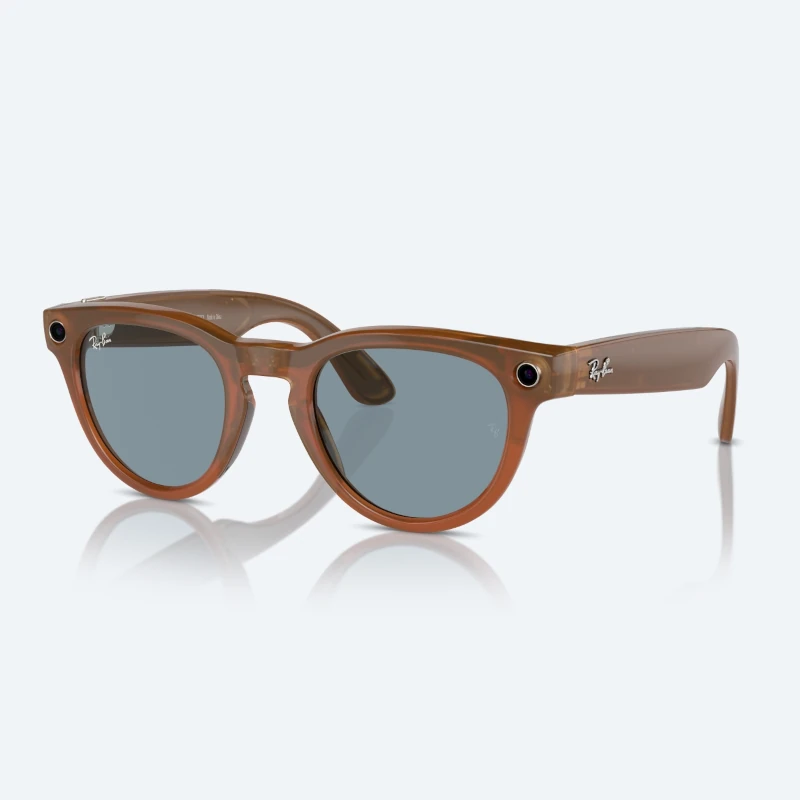 Ray-Ban Meta Smart glasses specifications
Here are some of the details about the Ray-Ban meta Smart glasses:
Design: The ray-ban meta sunglasses are in four iconic Ray-Ban styles: Wayfarer, Round, Clubmaster, and Meteor. You can choose from different frame colors, lens types, and sizes to suit your preference. The sunglasses are lightweight and comfortable, and they look like regular sunglasses. The lenses are also polarized and offer UV protection.
Camera: The sunglasses have two 8-megapixel cameras on the front that can take high-quality photos and videos with a 115-degree field of view. You can also use voice commands or a physical button to capture moments hands-free. The sunglasses have LED lights that indicate when the camera is on, and you can also share your perspective with others by livestreaming to Facebook Live or Instagram Live.
Audio: The sunglasses have open-ear speakers that let you listen to music, podcasts, or phone calls without blocking out the ambient sound. You can also use the touchpad on the right temple to control the volume, play/pause, skip tracks, or answer/end calls. The sunglasses have three microphones that reduce background noise and enhance voice quality.
Performance: The sunglasses have a battery life of up to 6 hours of continuous use, and they come with a USB-C charging cable and a protective case. The sunglasses are compatible with Android and iOS devices and connect via Bluetooth 5.0. You can also use the Meta app to manage your settings, view your media library, and access other features.
Where to Pre-Order Now
Before the official release date of October 17, you can pre-order the glasses through Meta.com,
and Amazon.com.
The typical lens treatment costs $299 and is available for all frame colors and styles. Adding prescription lenses to the glasses varies and rises to $329 for polarized sunglasses and then $379 for transition lenses.
Remember that there will be a large buyer request initially, so there will be limited stock.
What we liked and what we want to come next
The $299 Ray-Ban Meta Smart Glasses are stylish, comfortable, and water-resistant in terms of design. The speakers in the glasses are powerful and louder and promise less audio leaking. The cameras receive a significant update due to a more socially friendly recording aspect ratio (compared to the old Ray-Ban Stories), improved stabilization, and an 8x increase in storage to improve the experience of content capture.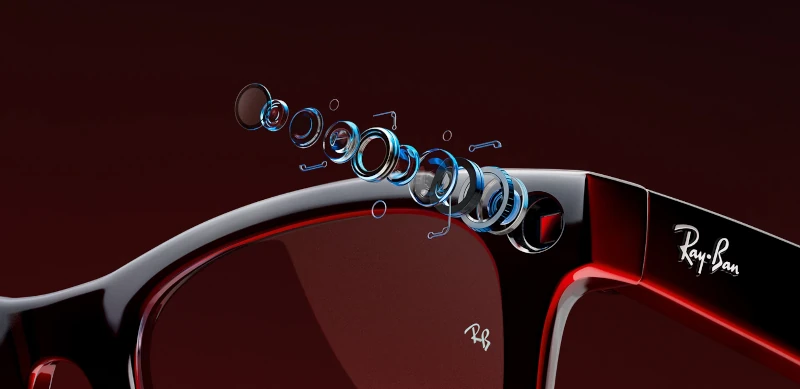 What we would like to change in the future:
The Ray-Ban Meta Smart glasses are only IPX4 waterproof. That means they are waterproof only in light rain. We would like to see an improvement in that.
They're available in the United States, Canada, United Kingdom, Ireland, Austria, Belgium, France, Italy, Spain, Germany, Finland, Norway, Denmark, Sweden and Australia. We would Like to see more countries soon.
Voice features are available in English, Italian, and French only. We would like to see more languages soon.
The Ray-Ban Meta Smart Glasses need a Meta Account and the Meta View App. You can use live stream on Facebook and Instagram only. We would like to see more apps supported.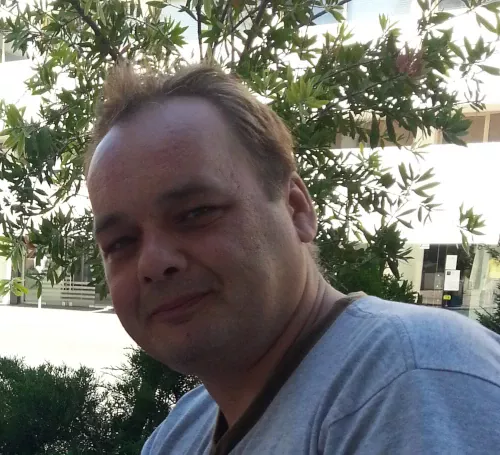 Pashalis Laoutaris
Fashion Blogger
I am a professional writer, fashion blogger, and owner of the site https://laoutaris.com. As a salesperson for more than 20 years, I have experience of 10 years in the fashion industry. I consider myself a true fashionista. I am writing daily blog articles about fashion, tools and converters, and everything you need to know about the current fashion trends.
Share this article
Our Latest Articles
Laoutaris Recommends