Choosing the best pocket knives is easy; you need to know why you will use them—for everyday use like cutting a fruit, going haunting, using them as an emergency tool, or simply for outdoor adventures.
The average reading time is 11 minutes. The article was last updated on 07/09/2023.
Table of Contents
Types of pocket knives
Multitools or Swiss army knives
Camper knives are versatile because you can do so many things with them. My first camper knife was when I was a boy scout, and we went for a first-night camping. It was a fantastic experience staying out at night when you were 12 years old.
My father had given me the knife a few days before, and I was so proud. It wasn't something special, but it helped me a lot that night. Suddenly, I lost it after two months (or someone took it from my scout bag). It was something like the Victorinox manager but was unnamed and without all the 11 tools of Victorinox.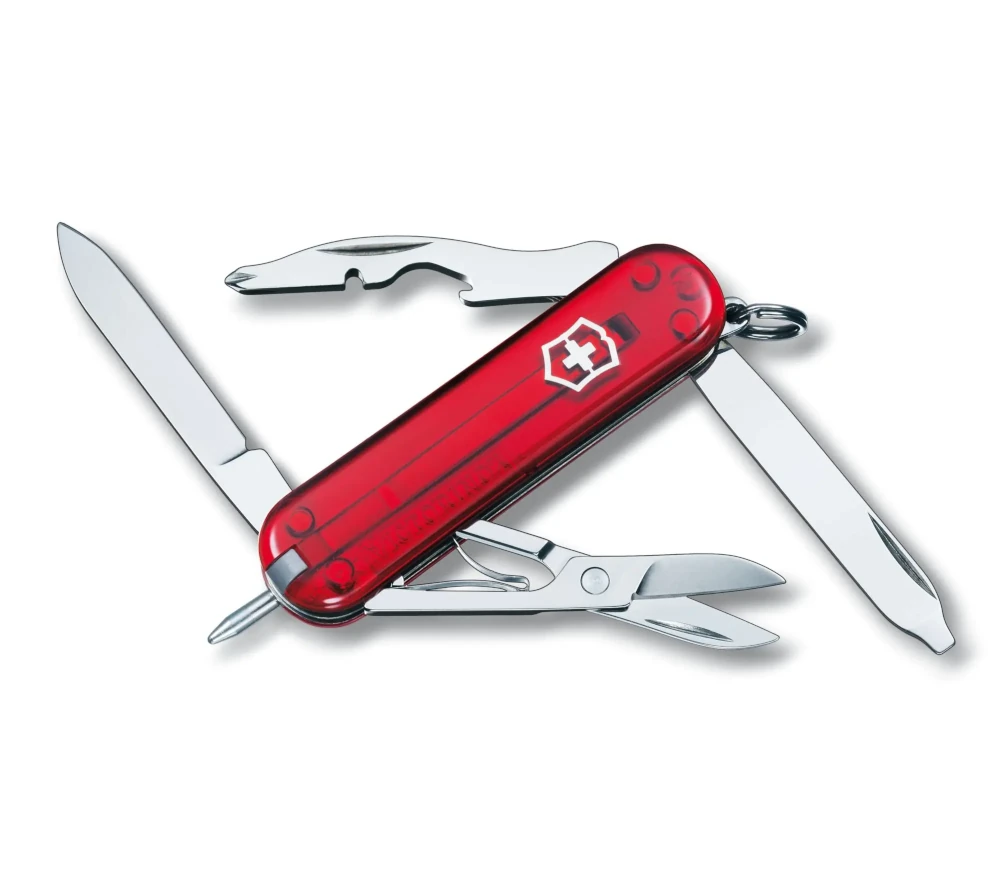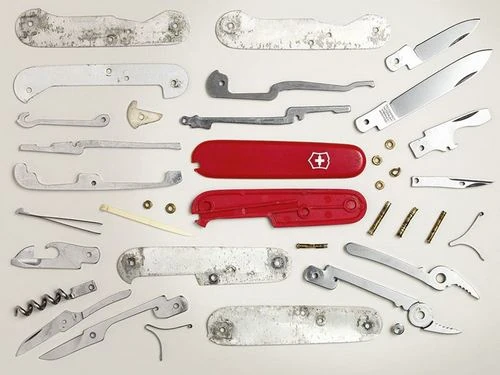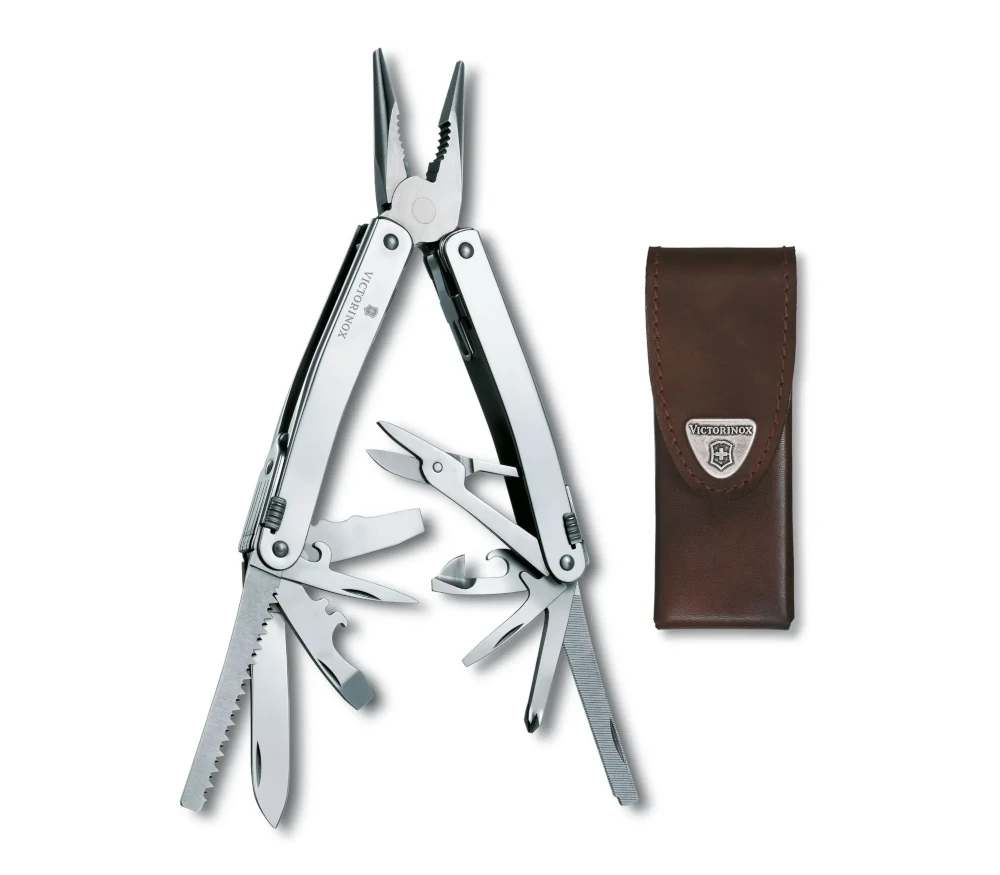 Pros
Swiss-made multitool with 24 tools
The weight is only 209g
Includes a practical leather pouch
Made from stainless steel
If you are a technician, this is your multitool. Will last for decades
Cons
It is one of the best multitools but at a price over the average
Check it out at victorinox.com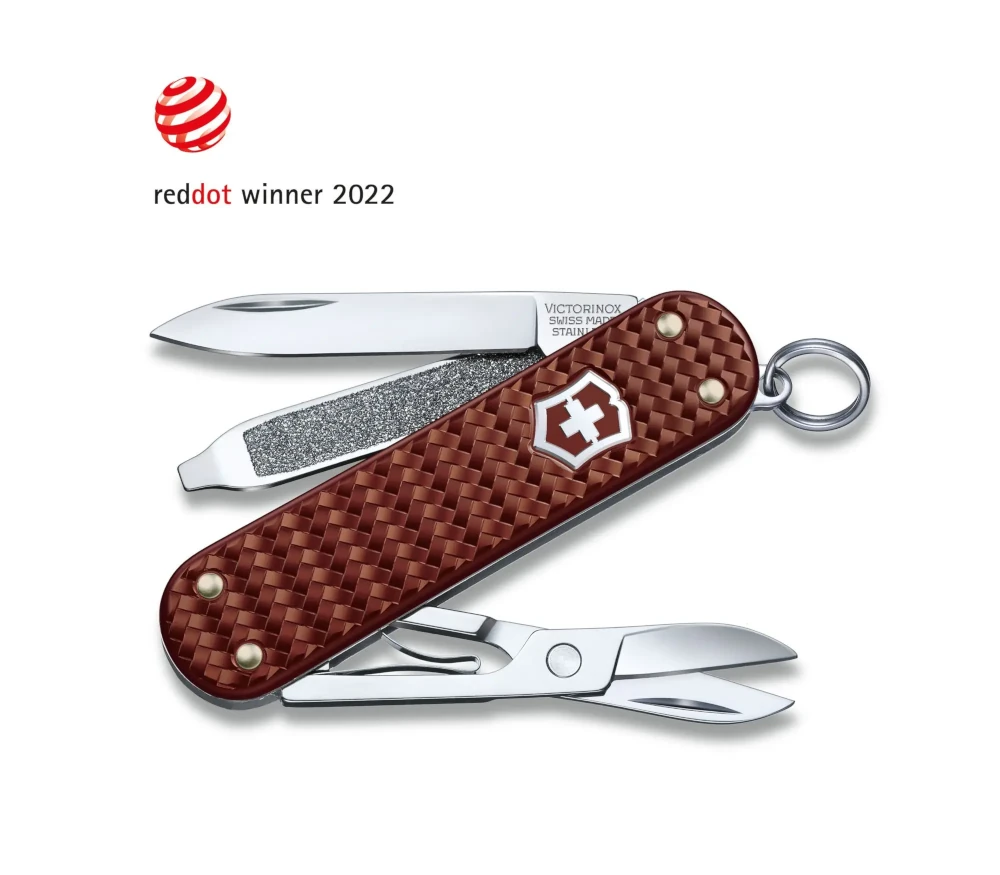 Pros
It features a woven pattern in 5 different colors
With five tools, including a key ring
Weights only 17g
RedDot winner 2022 award
Cons
It is an excellent design but not a multitool like the others
Check it out at victorinox.com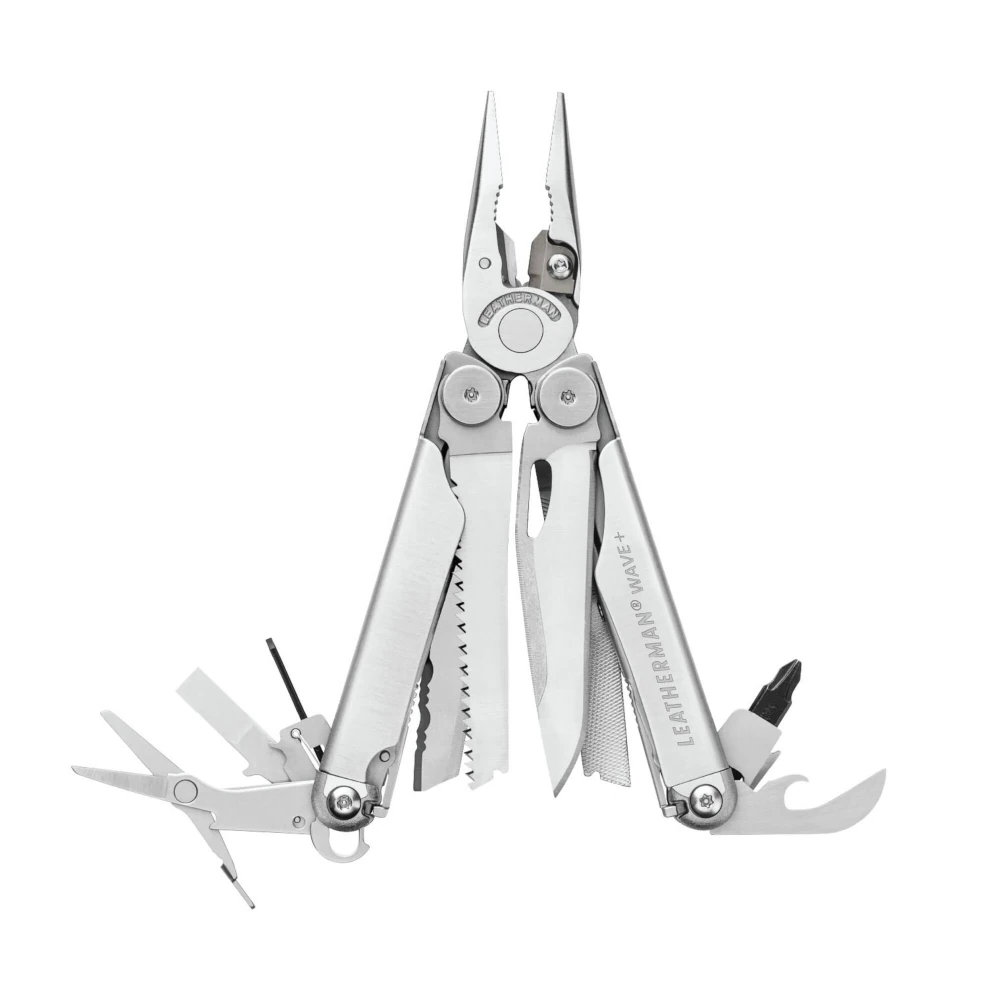 Pros
18 different tools
Made from 420HC Stainless steel
25 !!! years warranty
Customize it with your name and phone number to get it back when lost.
Many accessories and add-ons
Cons
We can not find any disadvantage except maybe the price (around $100)
Check it out at leatherman.com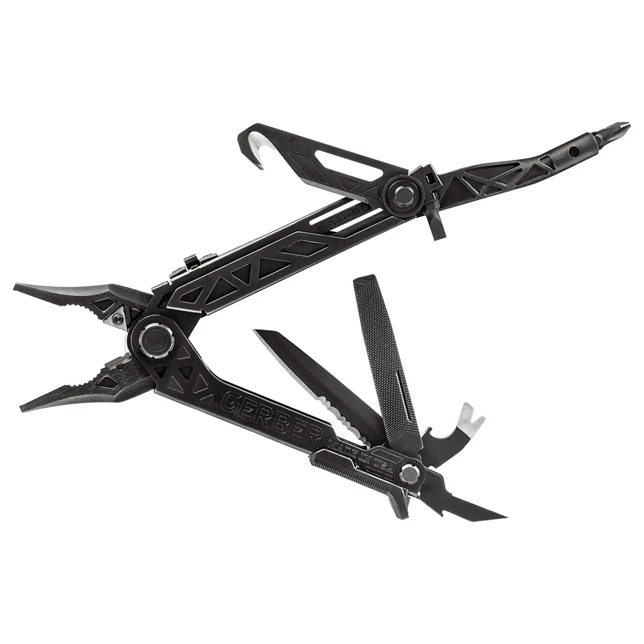 Pros
Comes with a limited lifetime warranty in North America. 25 years limited warranty outside North America
MOLLE-compatible or Berry-compliant sheath options
Made from 420 HC stainless steel
Spring-loaded pliers
It comes with a sheath.
14 different tools
Cons
Made in the USA, Gerber manufactures Swiss army knives, but this model was the most expensive.
Check it out at gerbergear.com
The trapper knives
A trapper is a traditional knife recognized by its two blades: a clip point and a Spey blade.
Trapper knives can be found with up to 4 blades, but the popular ones are the longer trapper knives because they can be used for skinning animals.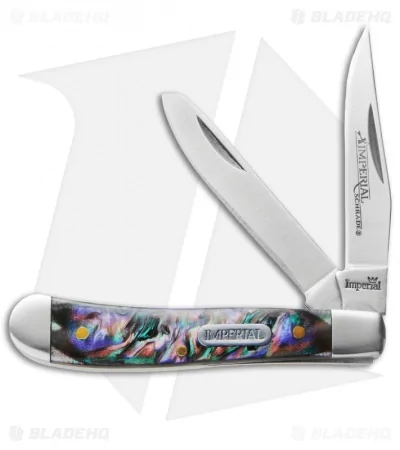 Pros
Made of 3Cr13MoV Stainless steel
Small but powerful everyday carry knife
Very cheap
Compact and lightweight
Cons
It is a Chinese product that is cheap and useful. We recommend it for your first EDC knife.
Check it out at bladehq.com
The Congress knives
One variant of the Trapper knife is the Congress knife. It includes four blades, two on each side.
This knife was so popular because of the different kinds of blades.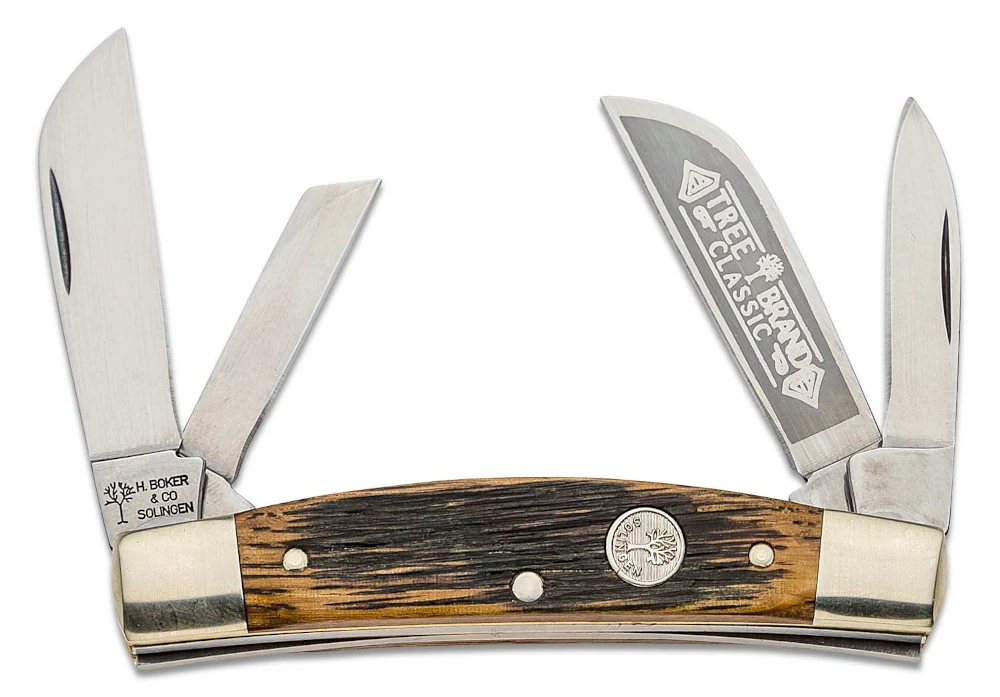 Pros
The blade is made from carbon steel
One versatile for everyday carry knife
Four edges that help with your daily cutting tasks
A traditional pocket knife that will last for many years
Cons.
They are made in China at an average price.
Check it out at bladehq.com. (Currently out of stock)
Pen knives
The small folding knives are also known as pen knives. Initially, they were used for thinning and pointing quills (feathers) and later for repairing the nib of a fountain pen. They were also used to sharpen pencils before the invention of the pencil sharpener.
If you like fountain pens, read our article about the best luxury pens.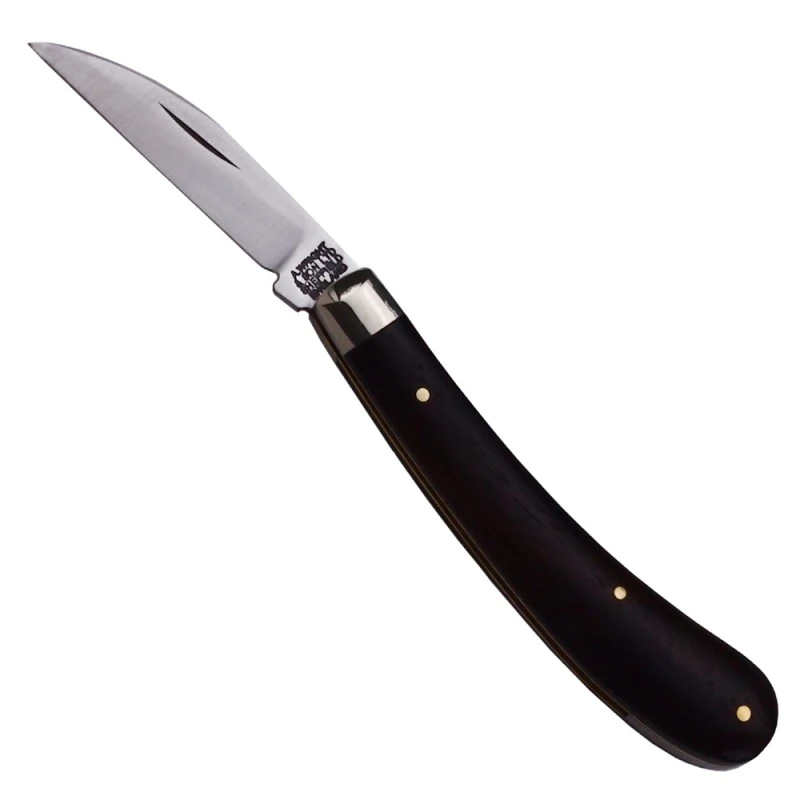 Pros
Made from C70 carbon steel
The handle is made from ebony
A general-purpose everyday carry knife with a long, slim handle
Cons
Made to order. 6-8m weeks delivery time
Check it out at Sheffield-trading.com
Sheepsfoot knives
Sheepsfoot knives were initially used to trim the sheep's hooves. These blades are suitable for slicing without piercing the object with the point. This makes them good survival and rescue tools. You can cut the seatbelt of a car without injuring the victim. They are also popular in sailing, allowing them to cut rigging without piercing the sails.

Pros
Assisted opening with a bearing ball pivot
It can be closed quickly with one hand.
The blade is made from 8Cr13MoV steel
The edge has a 3.24″ length (82.44mm)
Cons
It is lightweight, but its blade is over 3″, so check your local laws when carrying it.
Check it out at crkt.com
Automatic pocket knives
Automatic pocket knives are handy for everyday use. The blade retracts into the blade handle with a push in the knob.
It will protect the blade from lasting longer, stay sharper, and use it only when you want it without causing any damage.
Remember that the blade length must be below 2″ (5cm) to be legal in the United States.
Important tip.
Always check with local area laws if an automatic pocket knife is legal.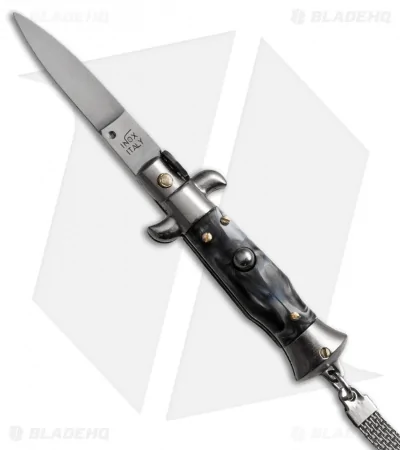 Pros
Handmade from stainless steel
Automatic blade with a push button
Acrylic handle material
With a keychain
Good for everyday use
Cons
A small knife of 1.6."
It is a traditional Italian knife used primarily for decoration or collection.
Check it out at bladehq.com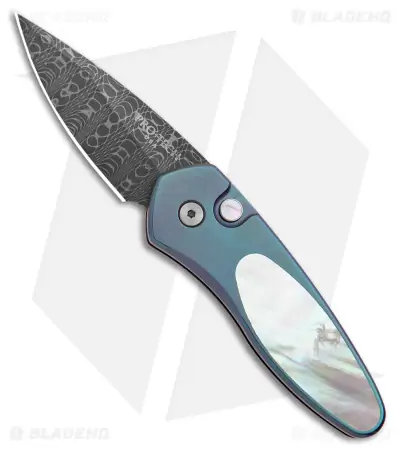 Pros
Blade made from Damascus steel
Mother of pearl button opener
Blade length of 1.95″
The handle is made of titanium
Pro-Tech is a USA brand known for quality and a wide range of products.
Cons
The price is around US$ 1,000, which is one of the most expensive
Check it out at bladehq.com
Single-blade pocket knives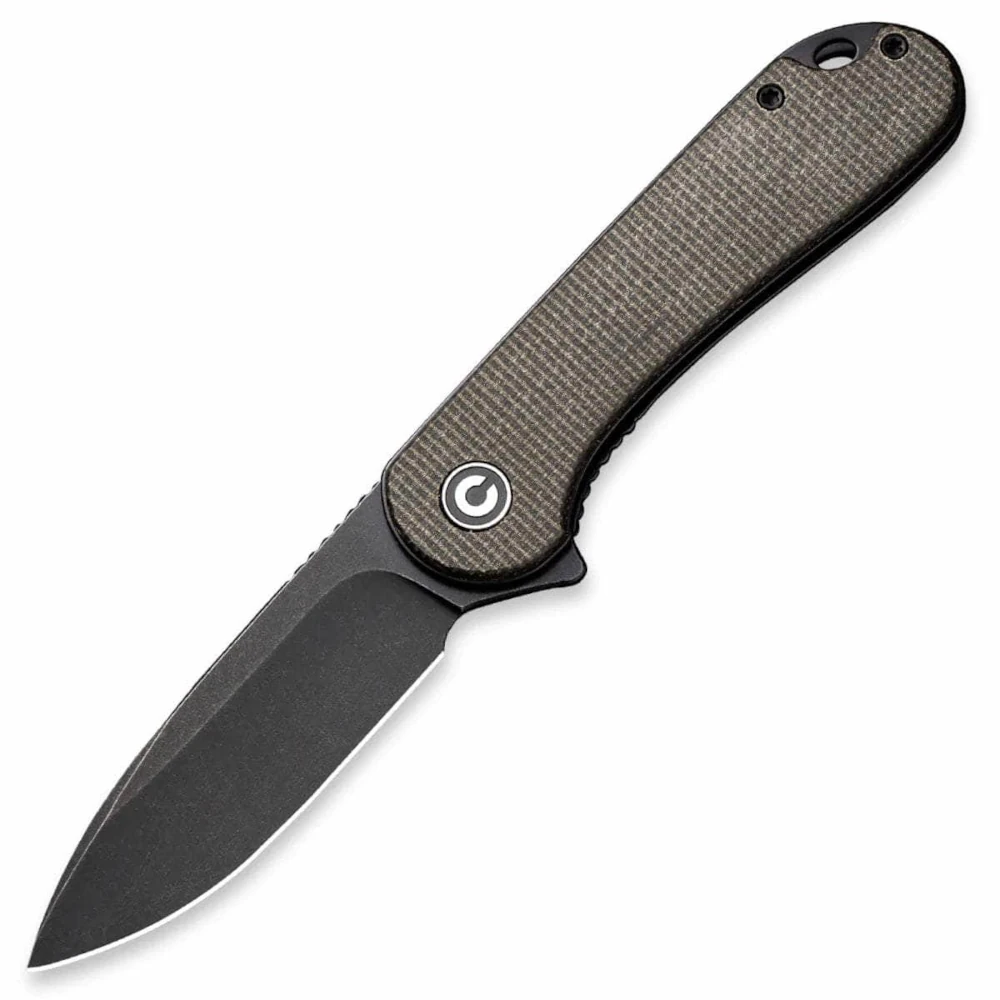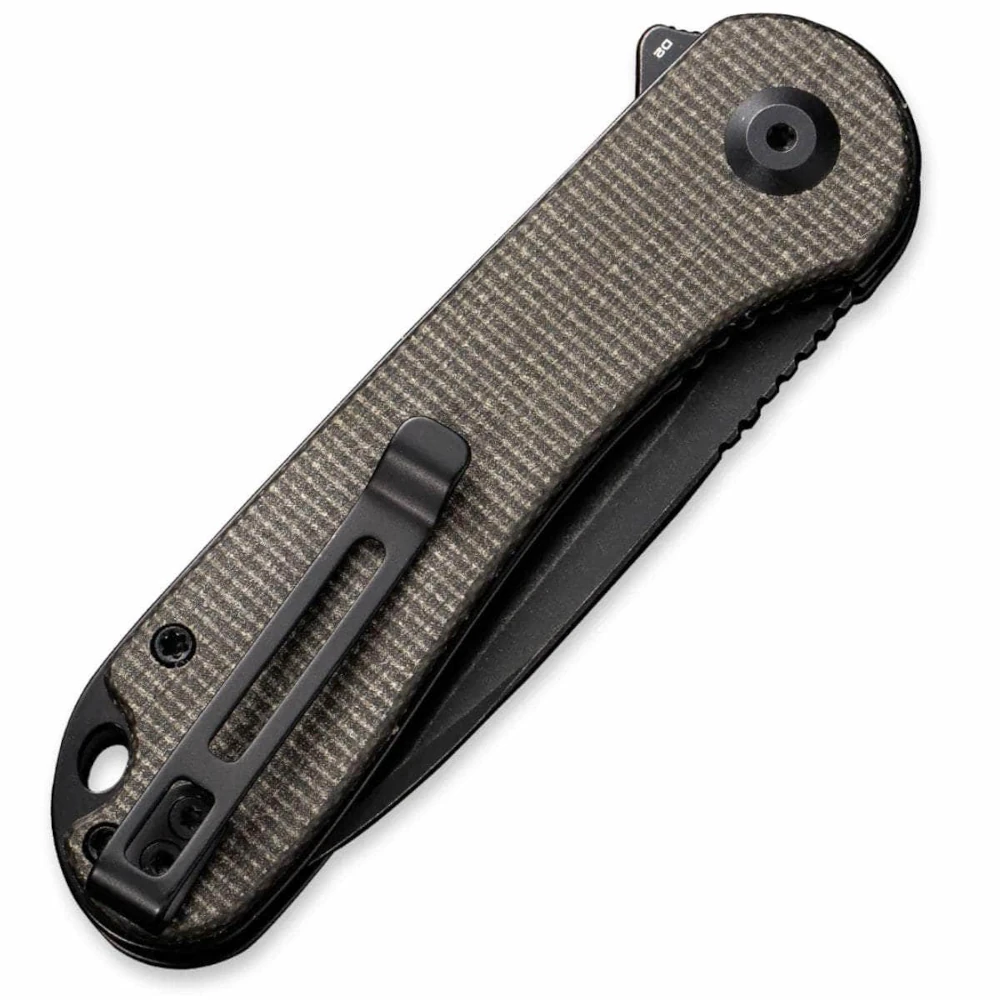 Pros
Made from D2 steel, which has high wear and abrasion resistance properties
An everyday carry knife (EDC). One of the best pocket knives on the market
A handy clip in the back from Micarta material
Cons
The blade length is 2.96″, which makes the knife illegal in most countries
The price is average
Check it out at knife-depot.com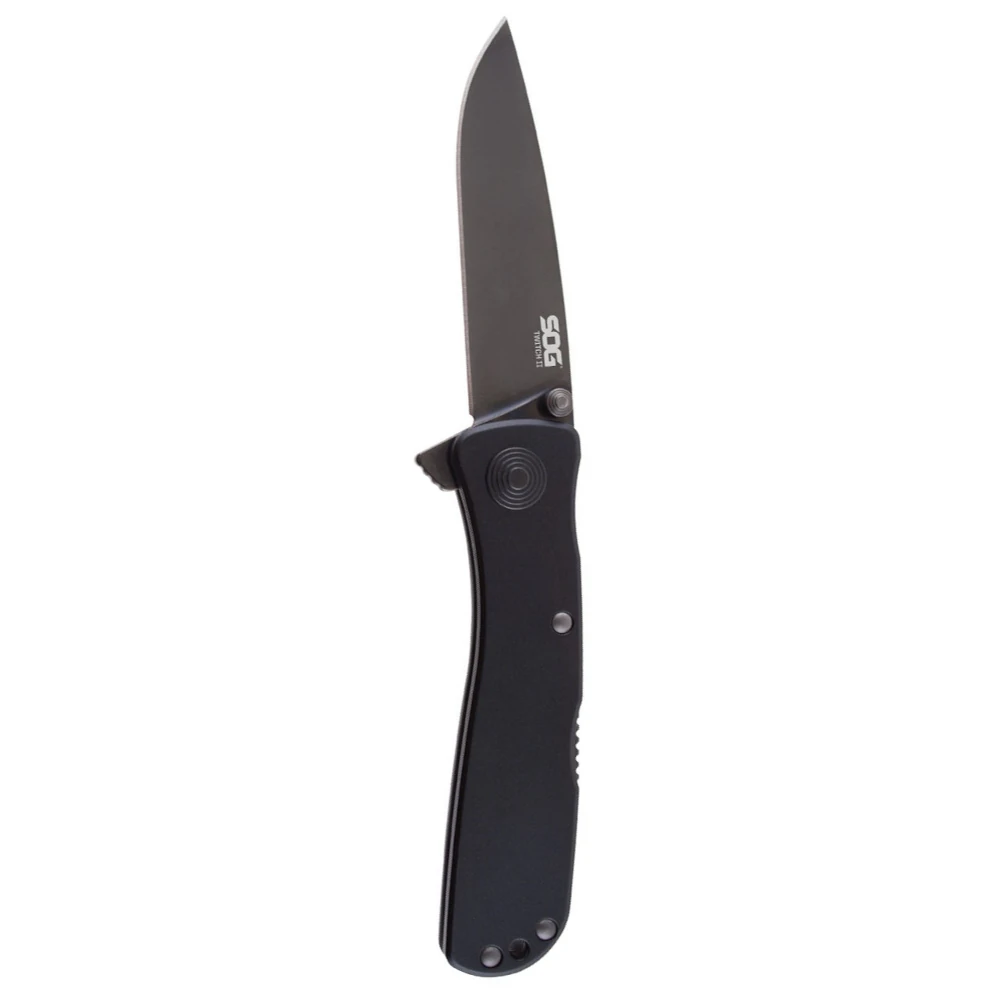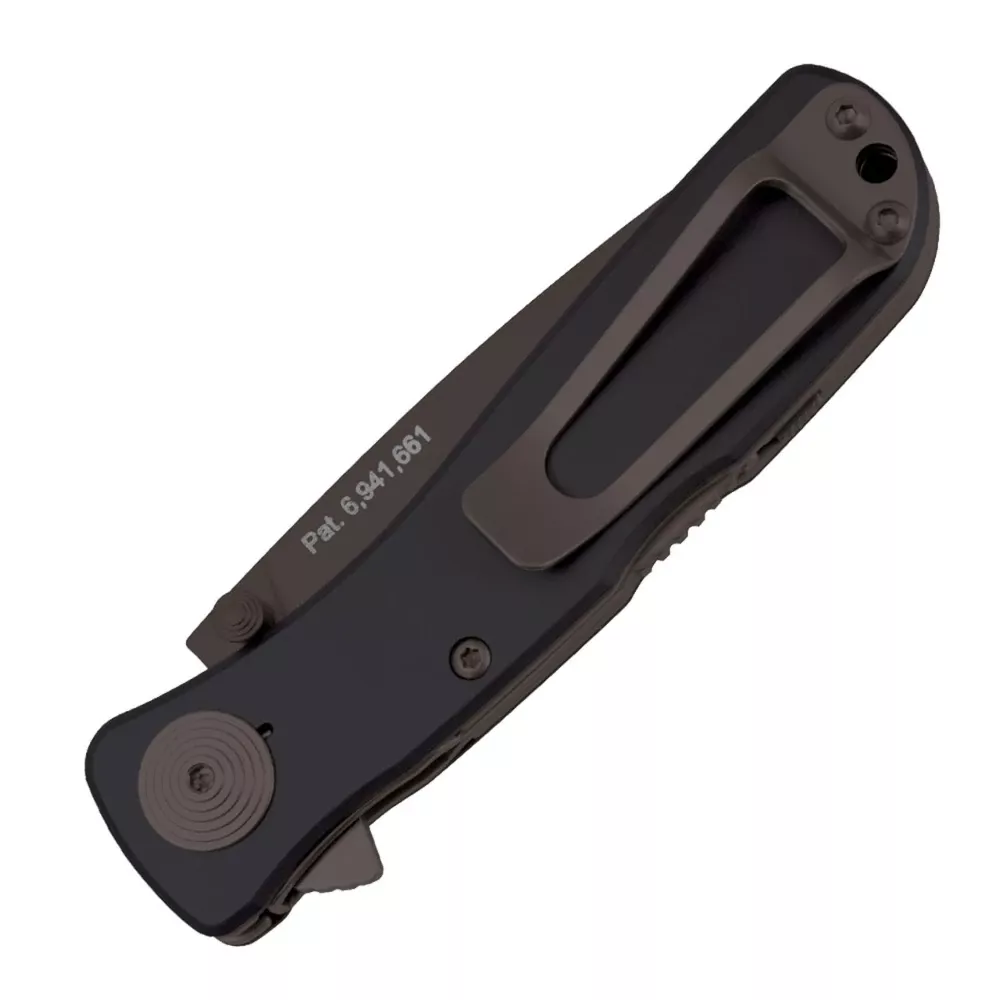 Pros
High-grade AUS-8 stainless steel blade
Opening mechanism: SOG Assisted Technology (SAT)
Its complete metal construction is durable and sturdy
The clip can be used for low carry or holding bills and cards
With a safety lock that prevents the knife from opening or closing when using it
Cons
Our favorite (EDC) everyday carry knife.
Check it out at sogknives.com
Care tips for multitools
General care instructions
If you have a stainless steel multitool, it needs regular cleaning and oiling to work correctly.
First, you need to open and close the blades several times in warm water until they move quickly again.
After drying, place a small drop of oil between the blades and on the parts like the springs or the tool shank.
When choosing the lubricant, use one related to food safety that does not prevent the blades from working correctly.
Never put your pocket knife in a dishwasher.
Resharpening instructions
Straight cut
Resharpen using a whetstone at an angle of 15-20 degrees.
Using a grinding wheel, always cool it with plenty of water to avoid excessive temperatures.
Serrated cut
Use a sharpening stone by pulling it across the flat side of the serrated cut at an angle of 15-20 degrees.
The recommended oil is Victorinox 4.3302, and the recommended Knife sharpener is Victorinox 7.8714
Knife safety rules
Please follow these fundamental knife safety guidelines whenever you use a knife, and always keep safety in mind.
Read all the instructions that come with your knife, paying close attention to any safety instructions, labels, or warnings mentioned in the documentation.
Before using Swiss army knives, be fully aware of how they function and practice opening and shutting them carefully (as well as before replacing them in their sheath)
Always keep your knife sharp; not only does it perform better than a dull knife, but it is also safer to use.
Ensure no one is around the area where you intend to use the knife and that the blade edge and tip are always pointed in a safe direction.
Always keep the knife away from your body or any other person's body when it is applied.
Always keep your fixed blade/machete sheathed and your folding knife closed when not used.
Never overtighten the sheath around your knife or machete. You risk suffering significant physical harm if excessive force is employed to overcome resistance during the replacement operation. The blade is frequently forced back into the sheath due to poor replacement. As you carefully slip the knife into the sheath's body, check the blade's position at the sheath's mouth.
The Right Tool for the Right Job, always. Just cut with your knife. Never use it to pry, ice-pick, hammer, etc.
Never fling a knife. Knives are not intended to be thrown, despite what movies and television often portray, and doing so puts you and others at considerable risk of serious injury.
Do not attempt to use your folding knife if, for any reason, the blade does not lock in the open position. Please get in touch with Consumer Services right away.
Never apply pressure to a folding knife's blade in a way that could cause it to shut on your fingers.
Never try to disassemble your Swiss army knives. This could render the knife dangerous and probably violate the warranty. Get in touch with Consumer Services if your knife needs to be fixed.
Give any kids in your home a full explanation of knives and knife safety. Tell children that knives are not toys but rather tools. Ensuring they are entirely aware of how to use and care for a knife safely is the first step in educating them to be responsible knife users and future knife owners.
You can find additional information regarding knife safety from the American Knife & Tool Institute.
Frequently Asked Questions
What is the best steel for a pocket knife blade?

Some top-rated steels for robust and durable pocket knife blades include 440C, 154CM, 1095, AUS-8, VG-10, D2, and S30V. High carbon, stainless steel alloys provide an optimal hardness, corrosion resistance, and edge retention blend.

How often should I sharpen my pocket knife?

It would be best to sharpen your knife as soon as you notice any dullness or loss of edge. For frequent use, every 1-2 months is a good rule of thumb for sharpening. Use a whetstone or electric sharpener. Be careful not to overheat the edge during sharpening.

How can I safely clean and maintain my pocket knife?

Wipe away debris/moisture after use
Apply oil to joints/hinges
Sharpen the blade as needed
Use compressed air to blow out particles
Avoid soaking the entire knife in water
Re-tighten any loose screws/fasteners

What are suitable accessories to have for automatic pocket knives?

Useful accessories include:
Carrying pouch/belt sheath
Sharpening stone
Multitool
Replacement screws
Customized handle scales
Lanyard
Glass breaker attachment

Does pocket knife size matter? What are the pros/cons?

Size is primarily a personal preference. Smaller knives are more portable and legal. Larger blades handle more challenging tasks but are bulkier and may not be permitted. Under 3 inches is recommended for legal carry. Choose a size based on your needs and local laws.
Conclusion
We could review more than 50 different types of knives, but we decided to address only some of them.
We wanted our article to give people some ideas about the current market.
Swiss army knives are the best solution when discussing tools you will need daily.
Automatic pocket knives are great tools for cutting or for self-defense. When choosing the blade length, ALWAYS check your local laws.
Tell us below in the comments what is your favorite type of knives.
If you want to read more about Swiss army knives, check the wiki at sakwiki.com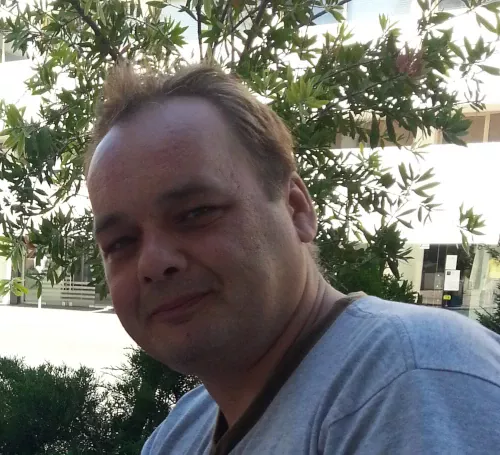 Pashalis Laoutaris
Fashion Blogger
I am a professional writer, fashion blogger, and owner of the site https://laoutaris.com. As a salesperson for more than 20 years, I have experience of 10 years in the fashion industry. I consider myself a true fashionista. I am writing daily blog articles about fashion, tools and converters, and everything you need to know about the current fashion trends.
Share this article
Our Latest Articles
Laoutaris Recommends