If you're looking for a quality writing experience, you'll want to check out the best luxury pens on the market. From Montblanc to Parker, we've rounded up the best of the best to help you find the perfect pen for your needs.
Table of Contents
The average reading time is 23 minutes. The article was last updated on 7/9/2023.
When it comes to luxury pens, there is no one-size-fits-all. What works for one person may not work for another. That's why we've compiled a list of the best luxury pens on the market, to help you find the perfect one for your needs.
We've got something for everyone, from the budget-conscious to the discerning collector. So whether you're looking for a gift for a special occasion or just treating yourself, we've got you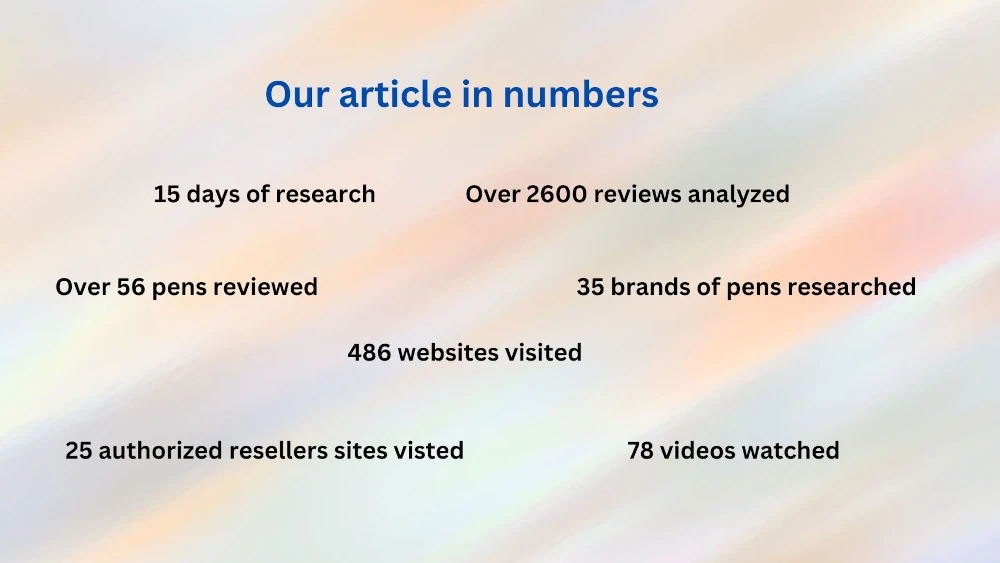 Why the Best Luxury Pens Are Worth the Investment
Best luxury pens are not just Status symbols. They are finely crafted writing instruments that can last a lifetime. They will only get better with age if you take care of them.
Here are four reasons why the best luxury pens are worth the investment:
1. They are made with high-quality materials and can be used for decades.
2. They offer a superior writing experience. If you use them once you do not want to return to a simple pen.
3. They are built to last, so you spend less in the long run, just refill them with ink
4. They are collectible. Some special and limited edition pens can be sold if they are in good condition.
The best luxury pens for writing
There are a lot of factors to consider when purchasing a luxury pen, from the type of nib to the material it's made from. But if you're looking for a pen that's simply beautiful to write with, here are our top picks.
Cross Townsend
The Cross Townsend is a classic fountain pen that's been manufactured since 1930. It has a timeless design that's perfect for those who prefer a more traditional look. The gold-plated trim and engraved cap give it a luxurious feel, while the 18-karat gold nib ensures a smooth writing experience.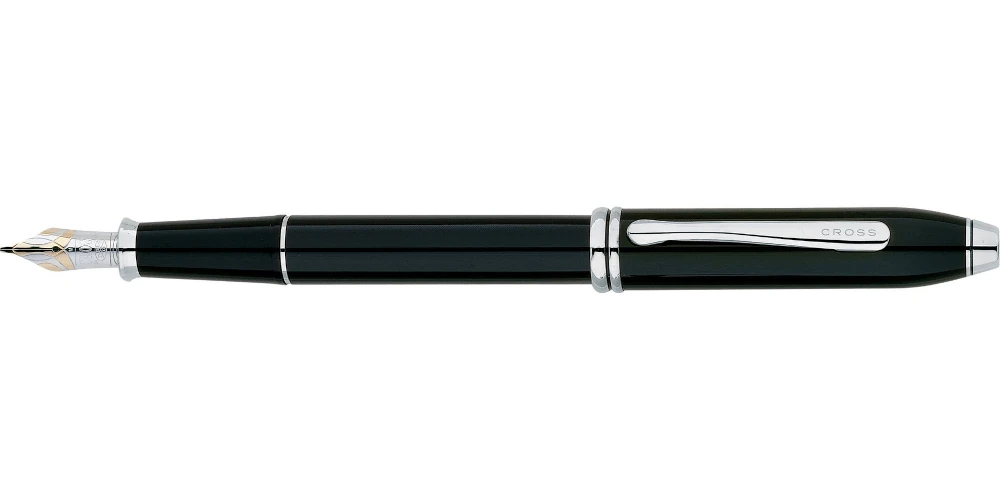 Pros
Townsend is the pen of choice of several American Presidents
Lifetime mechanical guarantee
10 different options for design/color/quality
Prices can vary from $200 to $500
Cons
Stock is available only for the above item (in the official shop). You need to search the market for other variants
No engraving option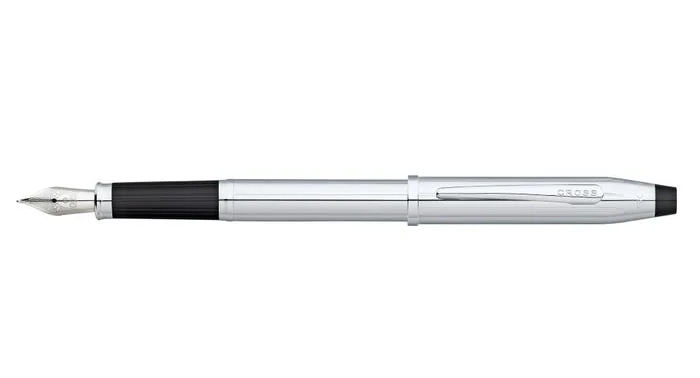 Check it out at cross.com. This link is for the Cross Century II Lustrous Chrome pen.
Montblanc Meisterstück 149 Fountain Pen
The Montblanc Meisterstück 149 Fountain Pen is handcrafted in Germany (Hamburg) and features a piston-filler system that allows you to control the ink you use. It also has an ebonite feed system, which helps to prevent ink from drying out in the pen. The gold-plated trim and 18-karat gold nib give this pen a luxurious look and feel, while the rhodium-coated inner cap protects the ink from UV light.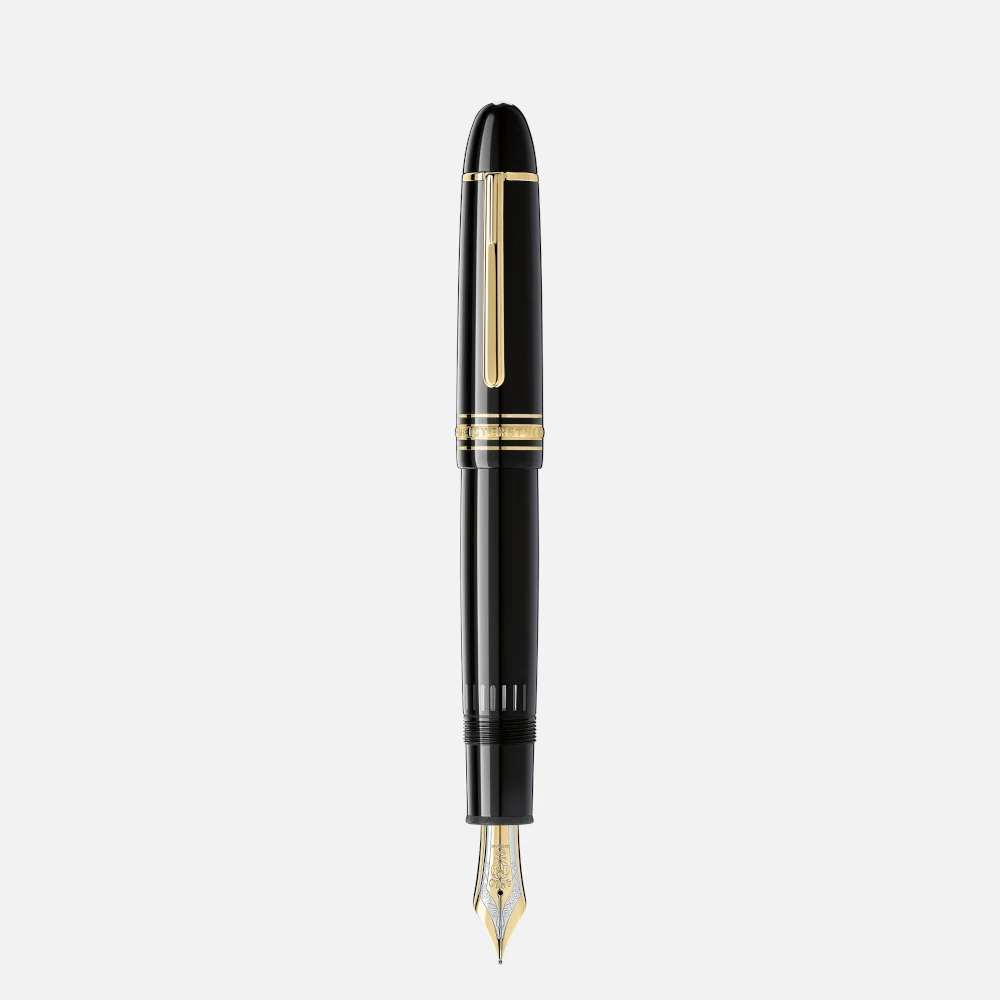 Pros
Truly a masterpiece that was introduced in 1924.
18K handcrafted solid gold nib
Nib types: Medium and Fine
Free engraving option
Free delivery
Cons
The "El Presidente" is one of the most iconic fountain pens that are expensive because of the brand.
Is it worth it? This decision is yours only.

Check it out at Montblanc.com

Visconti Homo Sapiens Bronze Age Fountain Pen
The Visconti Homo Sapiens Bronze Age Fountain Pen is made from lava stone that's been hardened over time, making it one of the most unique pens on this list. It also features an 18-karat gold nib and comes with a leather case that's been handcrafted in Italy.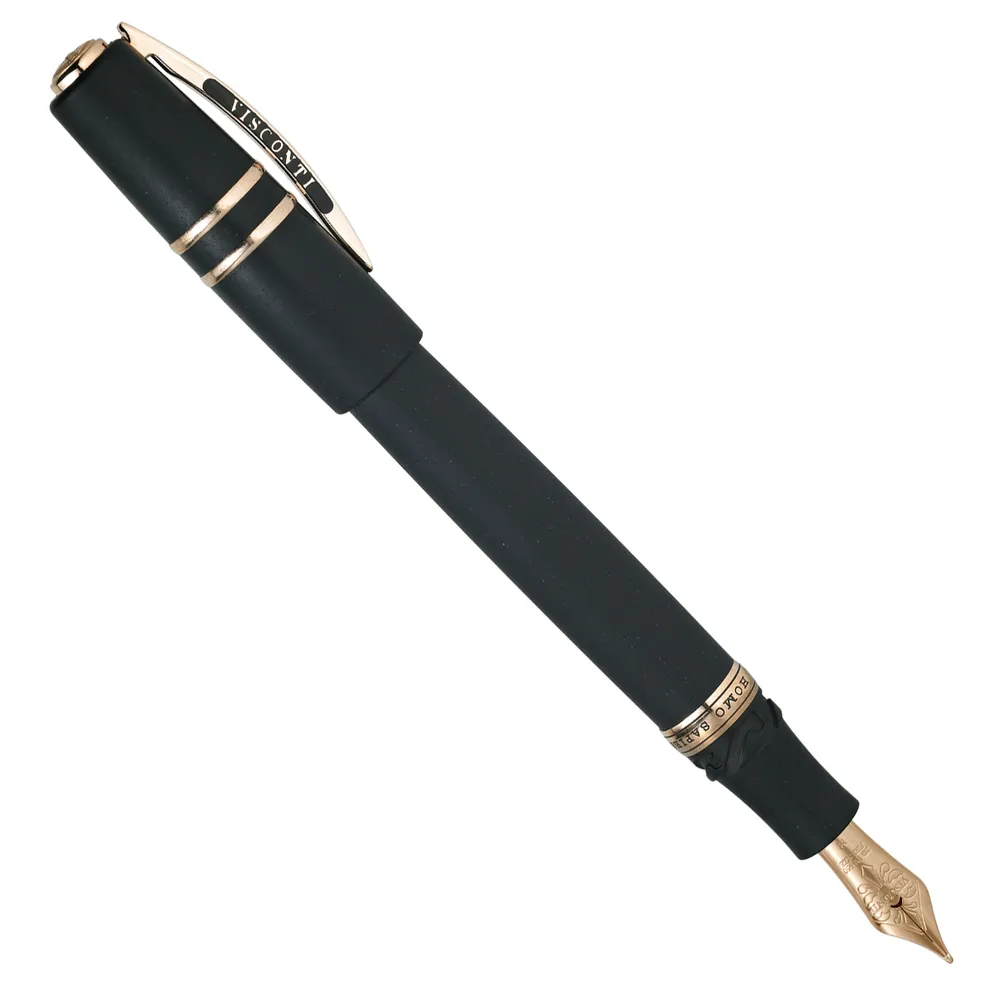 Pros
The Grail of Writing Instruments
Unlike the old Visconti fountain pens that use palladium nibs, this model has using 18K gold nib which makes the difference
Because of the material, the added weight in the pen doesn't make it difficult to write even for a long time.
It has the best design in fountain pen history (sort of)
A unique item for unique people
Cons
If you start using it you will stop writing with any other pen.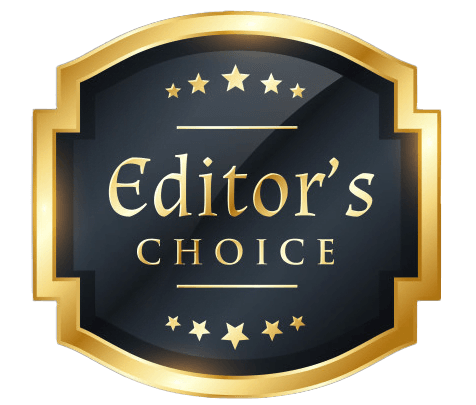 Check it out at Visconti. it
The best luxury pens for drawing
The luxury pens for drawing market is flooded with options, making it hard to know where to start when looking for the best luxury pens for drawing. You can use many types of pens for drawing. Here are some of them:
Gel Pens. Having many colors available they are perfect for illustrations and gel pen art.
Felt-Tip pens. The felt-tip pens are using watercolors that are quick-drying and can be used for smaller projects
Ballpoint pens. They contain oil-based ink and are used a lot for personal or business. Not so many people prefer them for drawing, except some artists use them for sketch art and illustrations
Brush Pens. For a cheap solution, you can select brush pens that have a variety of colors, and sizes, and come in soft or hard tips.
Fountain Pens. These are the best choice for calligraphy but many people are using them for drawing.
Roller Ball pens. These pens are using water-based ink or gel but can bleed the paper. They have a large variety of colors that why they are used in detailed drawings.
Dip Pens. They are like fountain pens but without an ink reservoir. The problem is that the inks dry slowly and they smudge easily.
We can not give a clear list of the best luxury pens for drawing. Each pen is unique and so is your drawing. Suddenly you have to decide for yourself what pen is the best for your taste. We can only give suggestions from other users, reviews, and expert opinions. There are so many factors to consider that we could spend writing a 500-page book to explain it fully.
Here are some of the best luxury pens for drawing:
Montblanc Meisterstück Platinum-Coated Classique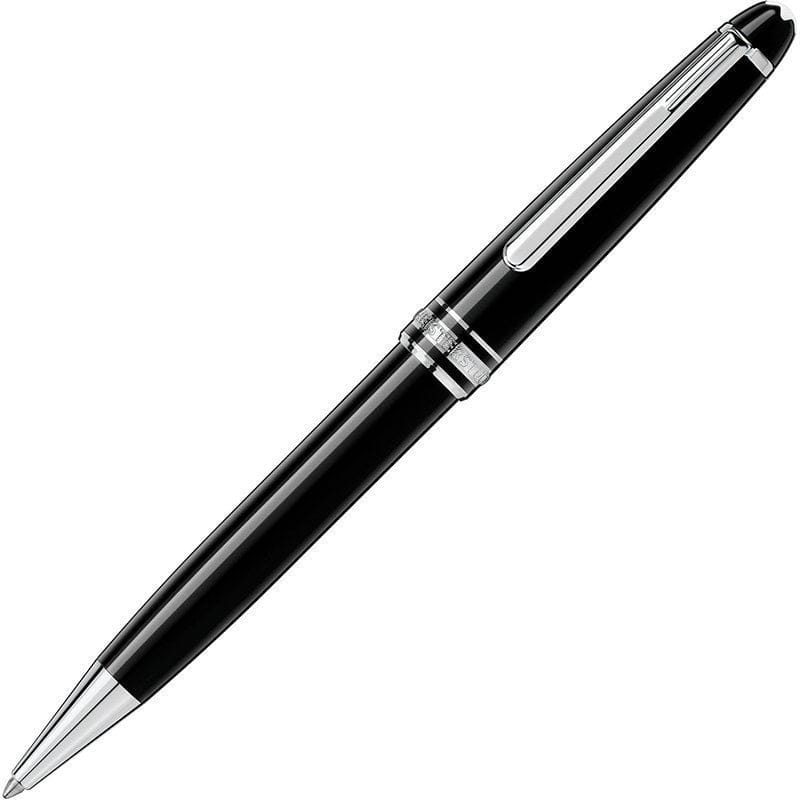 Pros
The cap and barrel are crafted in precious black resin inlaid with a white Montblanc emblem.
Three platinum-coated rings with embossed Montblanc lettering
A platinum-coated clip with an individual serial number
Pen sizes available: 105.8mm, 137.1mm, 141.7mm, 147.9mm
Cons
It is a Montblanc masterpiece. The price is extremely high.
You can use a ballpoint pen for quick sketches, but many artists prefer ballpoint for their art.

Check it out at montblanc.com
Check out this article from jeyram.org about tips for ballpoint drawings.
Pelican Traditional M200 Souverän 800

Pros
Fountain pen with differential piston mechanism
Clip and rings are 24-carat gold-plated and highly polished
18-carat/750 gold nib with rhodium decor
4 nib widths are available: EF, F, M & B
With a green transparent ink window
The pen comes in 5 different color varieties
Comes with a 3-year warranty
Rollerball and Ballpoint are also available
Cons
When we talk about luxury pens for writing or drawing this is what we want to have.
One of the most expensive pens that you will have for many years.
Pelikan is producing many limited and special editions every year, so if you want to check for availability.

Check it out at pelikan.com
Graf Von Faber Castell Classic Macassar B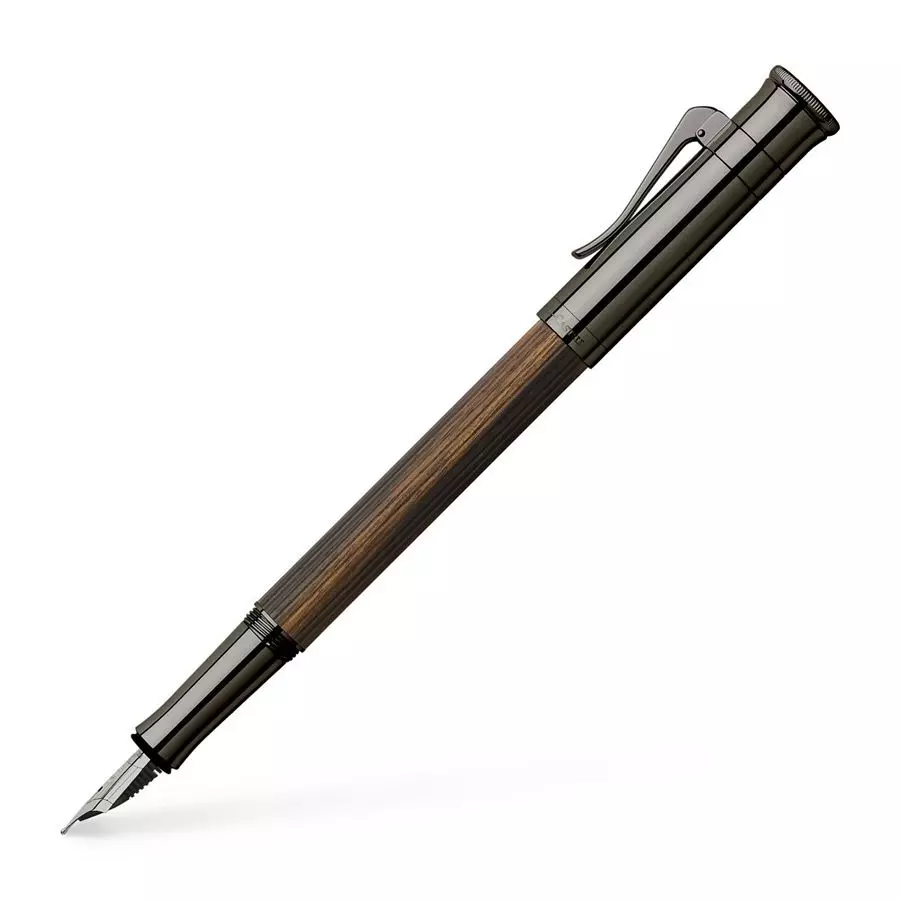 Pros
The barrel is made of Macassar wood from Indonesia, crafted for thousands of hours to give the finest result
All the metal parts are from titanium, sterling silver, or from noble woods
18K gold nib
The pen is available in 6 different nib sizes
Cons
The price is high for this extremely beautiful fountain pen, but in our opinion, it is worth every dollar.

Check it out at graf-von-faber-castell.com
Caran d'Ache Varius Ivanhoe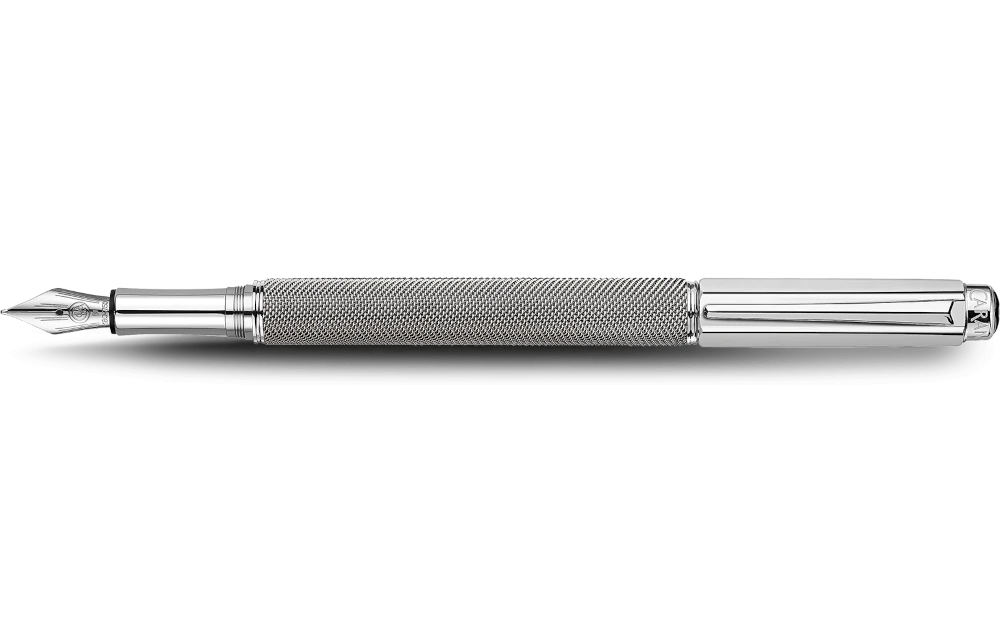 Pros
Hexagonal brass body covered in stainless steel
Rhodium-coated and silver-plated trims (cap, clip, writing block)
Available in 6 different nibs
Nib in 18-carat gold, rhodium-coated
Cartridge or converter filling system
Cons
Excellent quality and craftsmanship
One of the heaviest fountain pens we tested
15 years old model but still one of the best writing instruments

Check it out at carandache.com
Pilot Falcon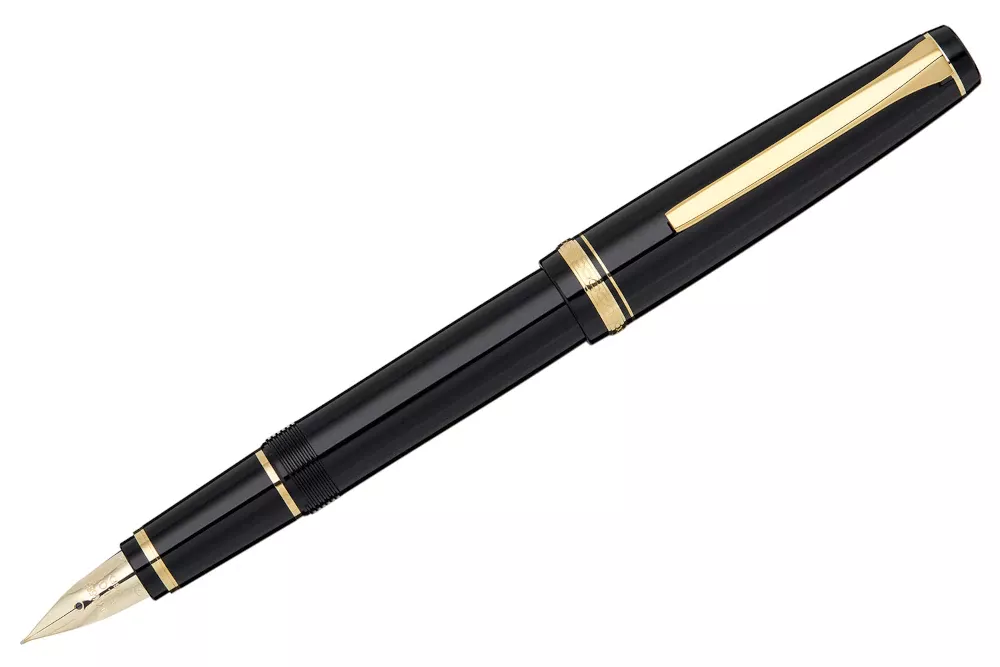 Pros
An iconic pen with a 14K gold soft nib
The body material is from resin but you can also find Falcons with a metal body. They are heavier but it is a personal decision what you like more.
Comes in 5 different colors
Nib size can be soft extra fine, soft fine, and soft medium
Good price
Cons
Depending on your writing style go with a resin body or spend $100 more for a metallic body. Both options are good and you will have one of the best luxury pens.

Check it out at gouletpens.com
Parker Duofold Centennial Fountain Pen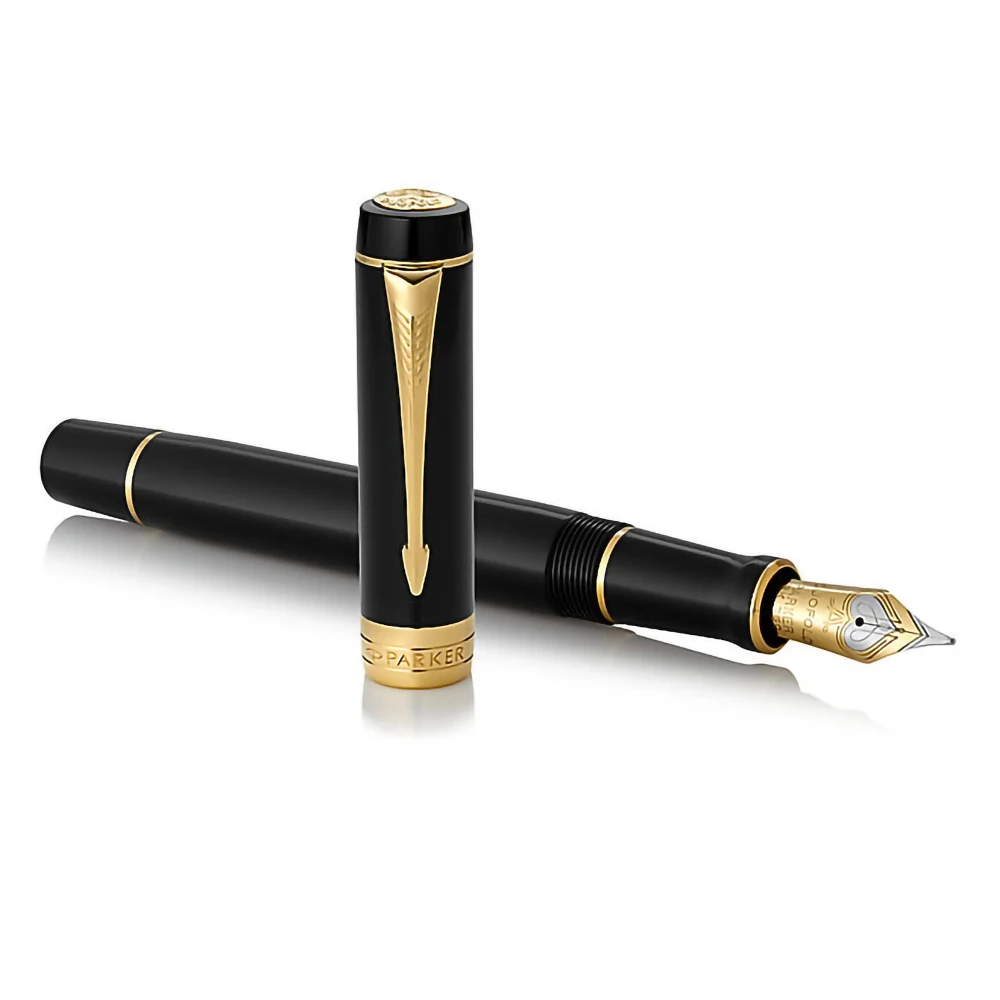 Pros
Parker Duofold is a 100-year-old legend. Now in its latest version.
The pen has an 18K solid gold nib.
It comes with a gift box made of suede, leather, or wood and in many colors
Option for an engraved plate.
Cons
The Parker Duofold series has many more different models. International, Chevron, Limited edition, etc. All of them have different prices and characteristics.
We choose here the classic version that is not high priced but the quality is the best.
Check for price fluctuations

Check it out at purepens.co.uk
Sailor 1911S – Wicked Witch of the West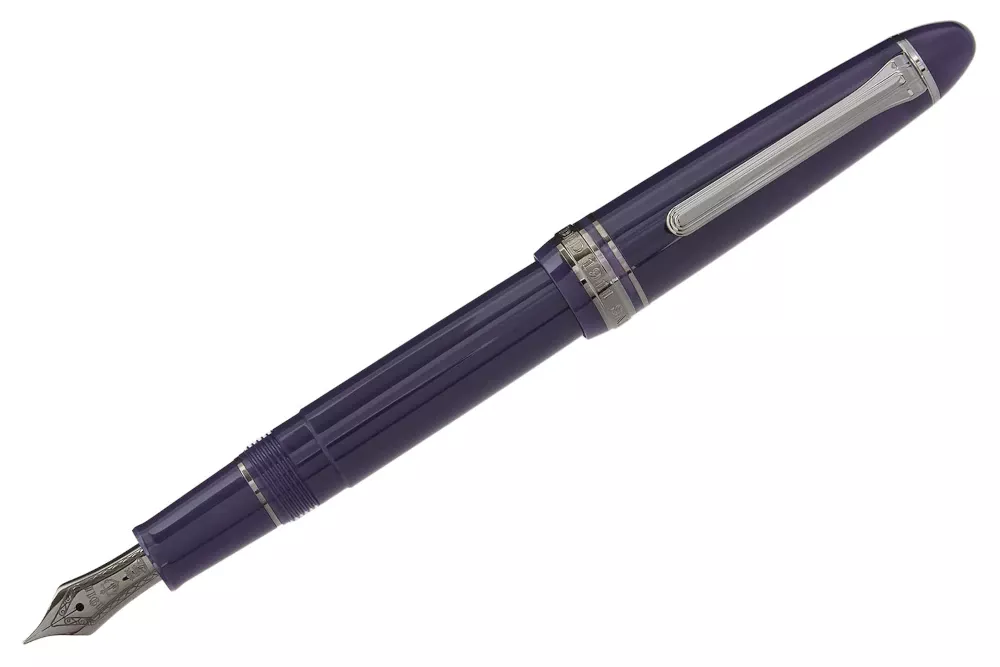 Pros
The 1911 Sailor model was introduced by Sailor's Foundation year.
The Wicked Witch of the West is inspired by the classic novel "The Wonderful Wizard of Oz"
The 1911S is the standard model, with many other model variations
All Sailor pens are produced in Hiroshima – Japan.
The 1911S model comes in 7 different colors
The nib is made from 18K gold with different sizes
Cons
While the Sailor 1911S is one of the finest writing instruments the quality of the body and the converter is a controversial issue
One of our favorite luxury pens for drawing at a relatively good price

Check it out at gouletpens.com
The best luxury pens for everyday use
There are many factors to consider when purchasing a luxury pen, such as price, nib size, barrel material, and ink type. Here are some of the best luxury pens for everyday use, based on these criteria.
Check the following factors when you buy fountain pens:
Nib size: The nib is the metal tip of the pen that comes into contact with the paper. Luxury pens typically have larger nibs than non-luxury pens, which provides a smoother writing experience.

Barrel material: The barrel is part of the pen that you hold in your hand. Luxury pens typically have barrels made of metal or other high-quality materials that provide a good balance and weight distribution.

Ink type: Luxury pens typically use fountain pen ink, water-based ink that provides a smooth writing experience. Some luxury pens also use ballpoint or rollerball ink, which is oil-based and provides a more consistent line width.
We love fountain pens but we can not ignore some ballpoints and rollerball pens that we have included in our review.
Pilot Metropolitan
Pros
Excellent fountain pen for beginners and note-taking
The nib is from stainless steel
High-quality pen at a good price
Available in many different sizes and colors
Cons
You can not compare it with the best luxury pens we reviewed already. It is a cheap solution if you want to try fountain pens
Not the only best entry solution

Check it out at jetpens.com
Lamy Safari

Pros
One of the most famous cheap fountain pens on the market
Made from ABS plastic with a steel nib
With an ergonomic grip that helps you write without tiring
A window that shows the remaining ink
It comes in many modern colors
A nice metal clip that holds the pen in your shirt or jacket pocket
Same basic entry price as the Pilot Metropolitan
Cons
This pen is bigger than the Pilot, so choose the one that fits in your hand
The ink converter is sold separately
Don't be confused, it is a basic pen with a steel nib. Nothing compared to the rest luxury pens for writing
WATCH OUT: Many counterfeits in the market. Do not trust online shops blindly, even the "famous" ones.

Check it out at penchalet.com
Cross Tech3+ Multi-function pen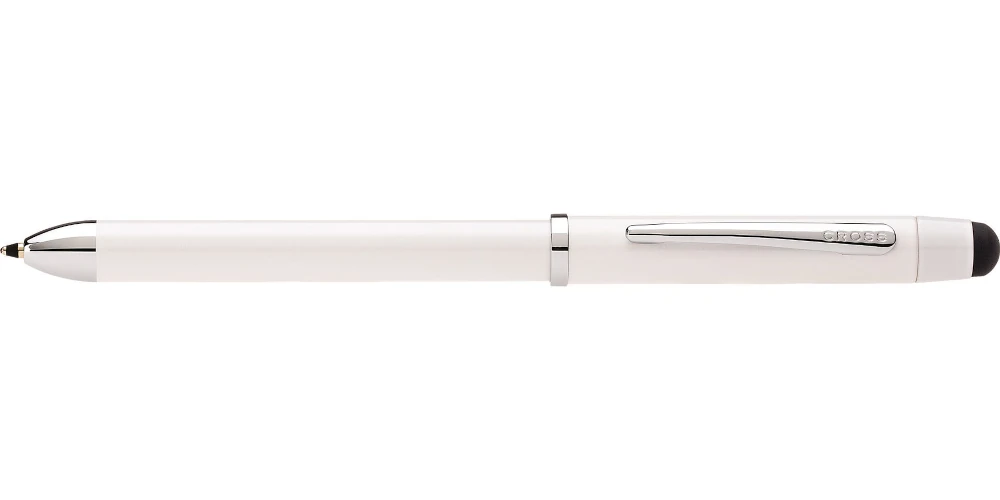 Pros
A pen with 3 writing tips, black and red ballpoint, and a pencil. All in one pen
More than 12 different colors
Includes a stylus for touchscreen devices
Under the stylus is a pencil eraser
Cons
A very practical pen for everyday use but not cheap for ballpoint
Keep attention to the turning mechanism. It can be stuck and the lifetime warranty will not help you
An expensive Cross multi-pen

Check it out at dayspringpens.com
Parker Jotter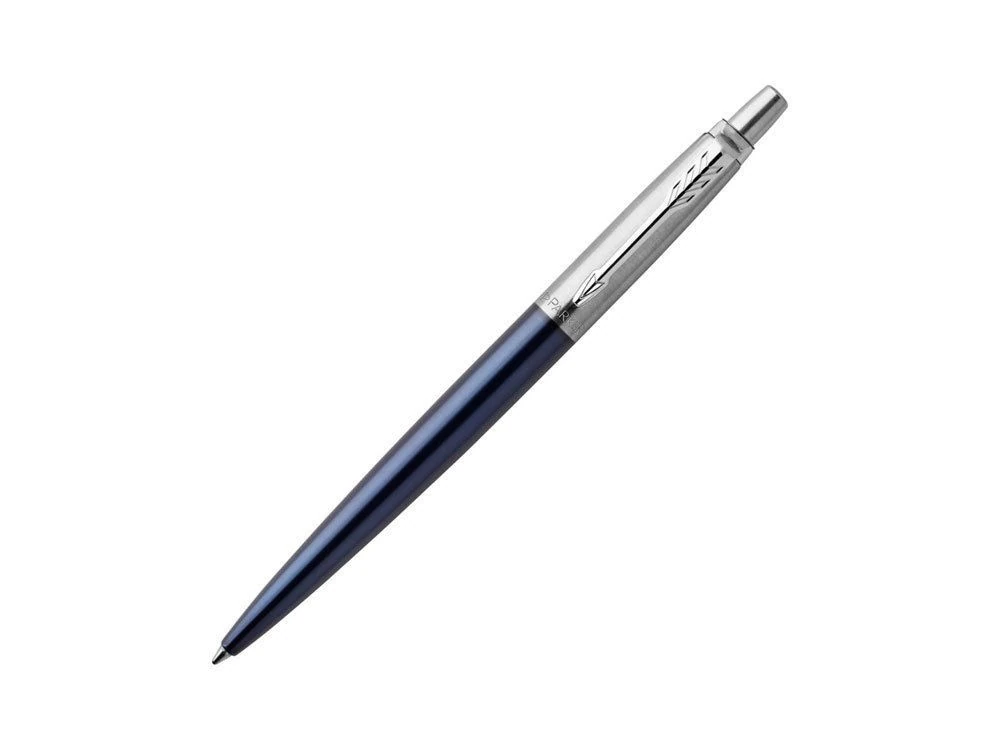 Pros
An iconic pen for almost 70 years
The body is made from plastic and stainless steel material
2-years warranty
Many different designs and colors
My favorite pen from my school years. I had an all-steel Jotter for almost 10 years
Cons
Unfortunately, fake Parkers have been in the market for many years. Buy only from a trusted company

Check it out at parkerpen.com
The limited edition pens for special occasions
There are many types of limited edition pens on the market, and it can be challenging to know which one to choose for a special occasion. The list includes pens from limited and special edition collections and pens that are unique in any way.
If you're looking for a pen that will make a lasting impression, here are some of the best options available.

1. Montblanc Writes Edition Homage To Brothers Grimm Fountain Pen (Limited Edition 1812)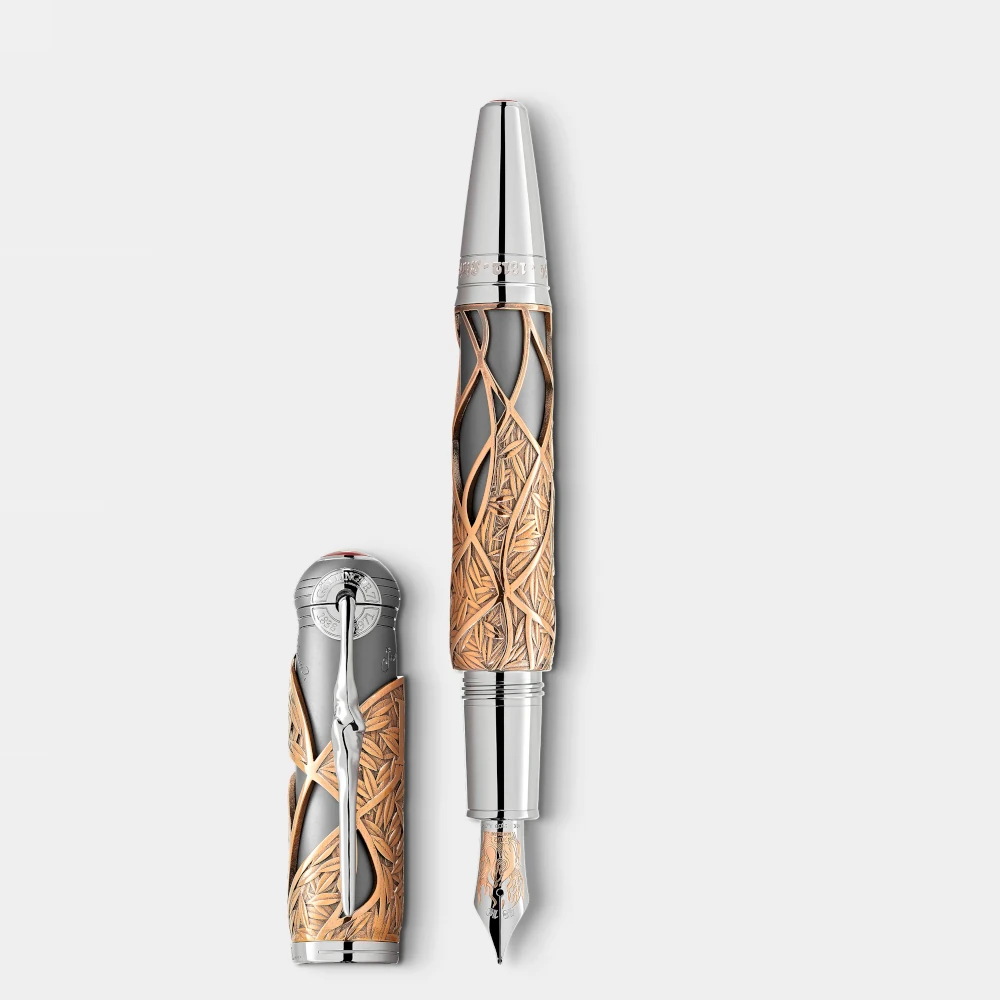 Pros
Particular clip with platinum coating
The barrel and the cap are made from ruthenium-coated metal with a unique gold-coated overlay
The pen is dedicated to Joseph and Wilhelm Grim the famous folk tale writers
This Limited Edition is inspired by the "Sleeping Beauty" tale with the twining leaves and thorns around the cap
An Au 750 solid bi-color gold nib with rhodium coating with a flame design makes it one of the best luxury pens for writing.
All the technical and historical details of the pen can give you so much inspiration to write your own story.
Cons
Our only concern is the weight of the pen: 103.5 gr
As a limited edition pen, the price is on the top-high scale.

Check it out at montblanc.com
2. Montegrappa Limited Edition "Lord of the Rings: Doom" fountain pen

Pros
Limited Edition luxury pens of only 137 items
18K gold nib with extra fine, fine, medium, broad, and stub grades
The body is made from sterling silver 925 with artisanal resin
Comes in a special box with a 50ml ink bottle
2 editions: A fountain pen and a rollerball each of 137 pieces only
The most significant details are the eye of Sauron and the removable replica ring with Sauron's rhyme script engraved
More than 20 details are based on the Lord of the Rings trilogy.
Cons
Except for the weight (108gr) and the price (€5,400), this is one of the most unrepeatable pens we ever saw.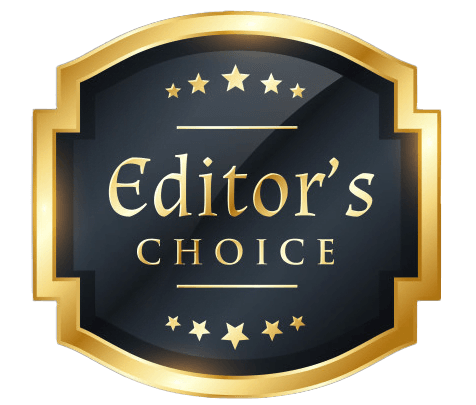 Check it out at montegrappa.com
3. Parker Duofold Fountain pen – Special Edition – Queens Jubilee – Solid Silver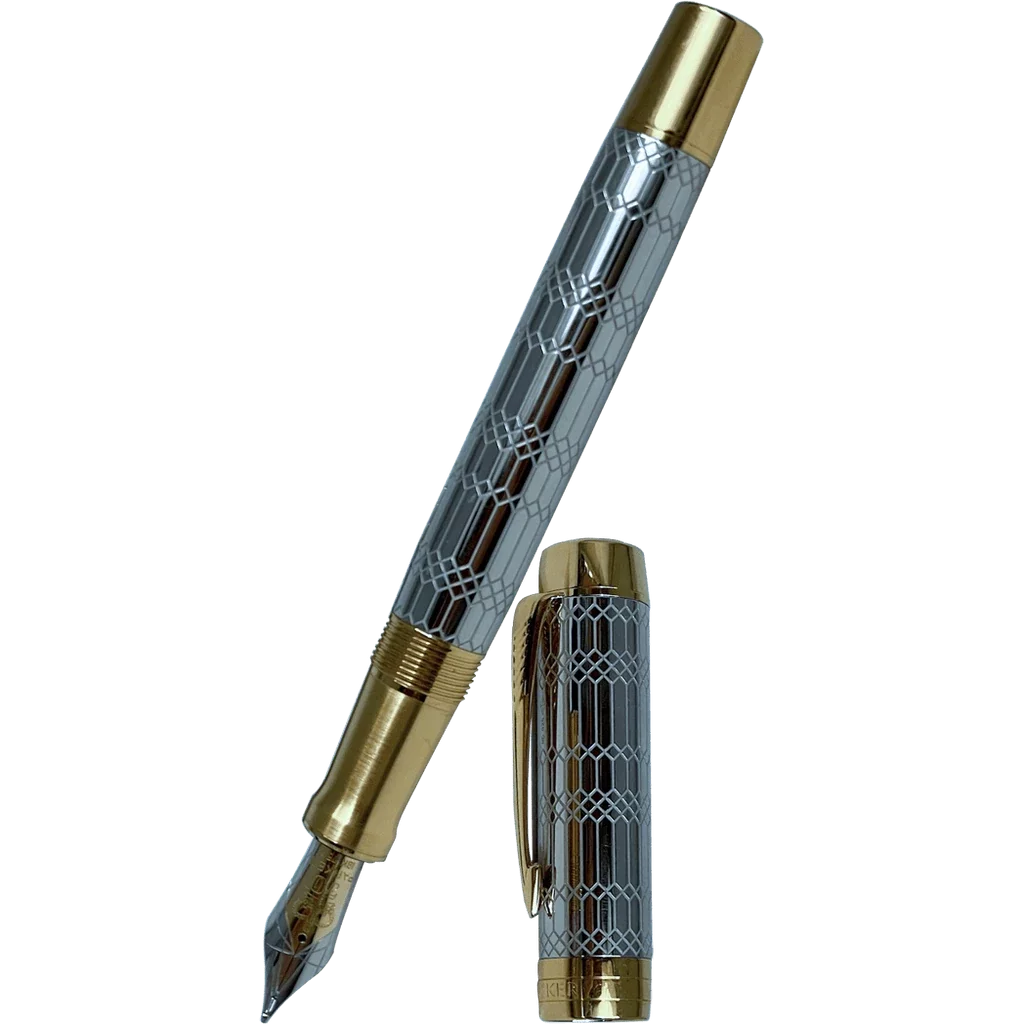 Pros
A pen created for the 70 years of Queen Elizabeth's on the throne of the United Kingdom
The pen is made from sterling silver 925 palladium coated. All gold details are plated from 23K gold
The nib is made from 18K solid gold with a two-tone silver and gold color and is rhodium-plated.
Option to add an engraved plate
The pen is composed of 22 hand-assembled components
The pen is extra collectible because of the Queen's death
Cons
One of the best luxury pens in the world with a collector value

Check it out at parkershop. eu
4. Onoto. The Shakespeare Vermeil fountain pen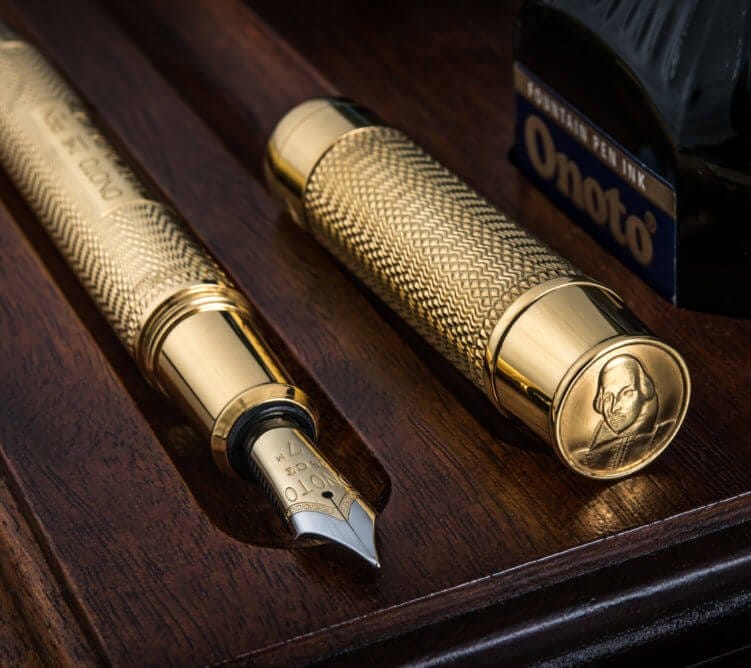 Pros
A 23K Gold-plated sterling silver pen
The nib is made from 18K gold and you can select fine medium or broad size
Option for custom nib type
Option for personal engraving
Option for additional silver rollerball kit
Only 8 pieces are available
Cons
A limited fountain pen designed to pay tribute to William Shakespeare. It is truly remarkable.

Check it out at onoto.com
The best luxury pens for gifting
Pens are personal items that reflect one's sense of style, and there is no shortage of luxury pens on the market. Whether you are looking for a gift for a discerning friend or colleague, or you simply want to treat yourself to a luxurious writing experience, there are plenty of options to choose from.
Here are some of the best luxury pens for gifting:
Kaweco Sterling Sport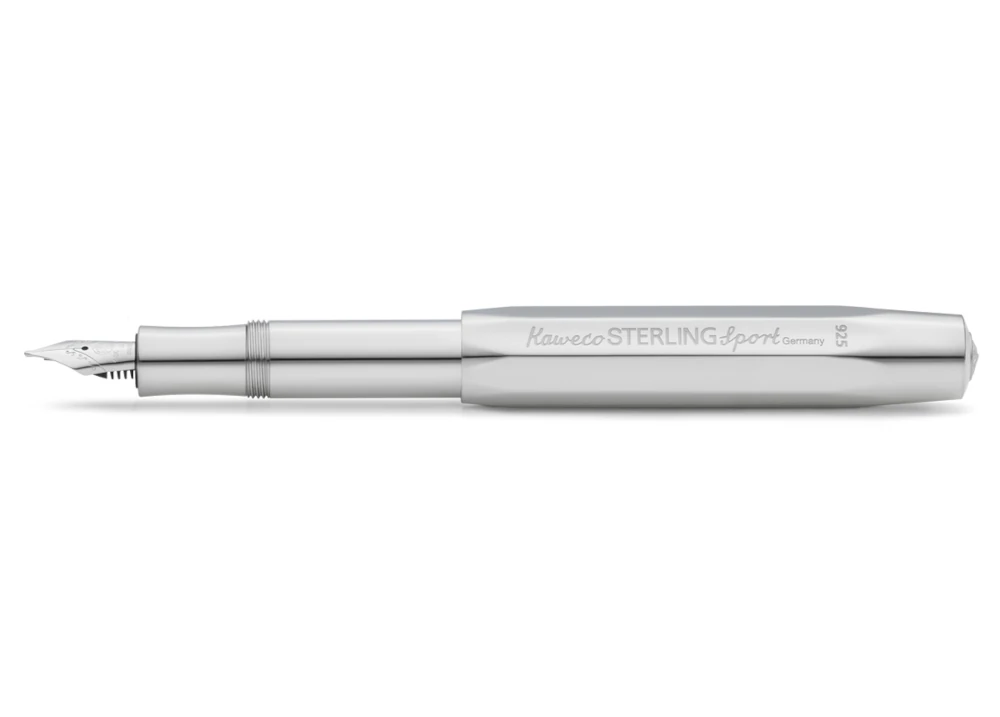 Pros
One of the best luxury pens from Kaweco made entirely of pure 925 sterling silver
Rhodium-plated 14K gold nib in fine and medium size
The total weight is only 58 grams
Hand-polished finish
Comes with a noble Kaweco gift box
Cons
Shipping costs not included

Check it out at Kaweco-pen.com
Platinum #3776 Century Fountain Pen "Shape of a heart"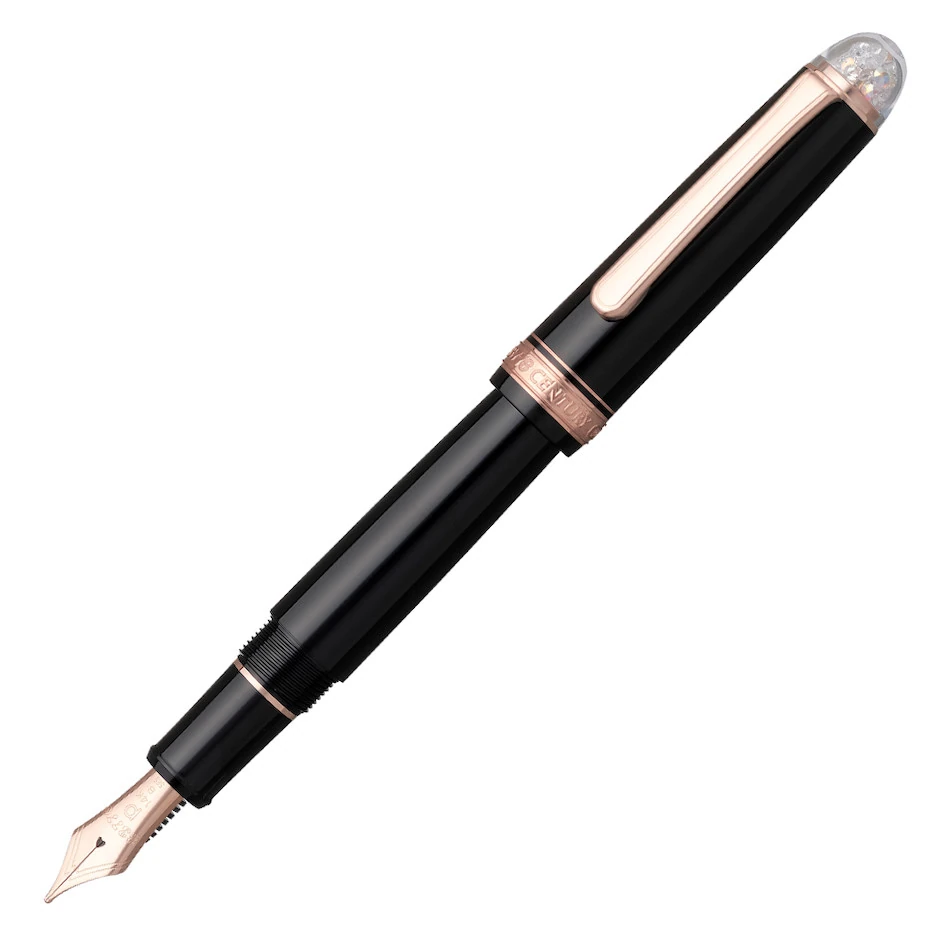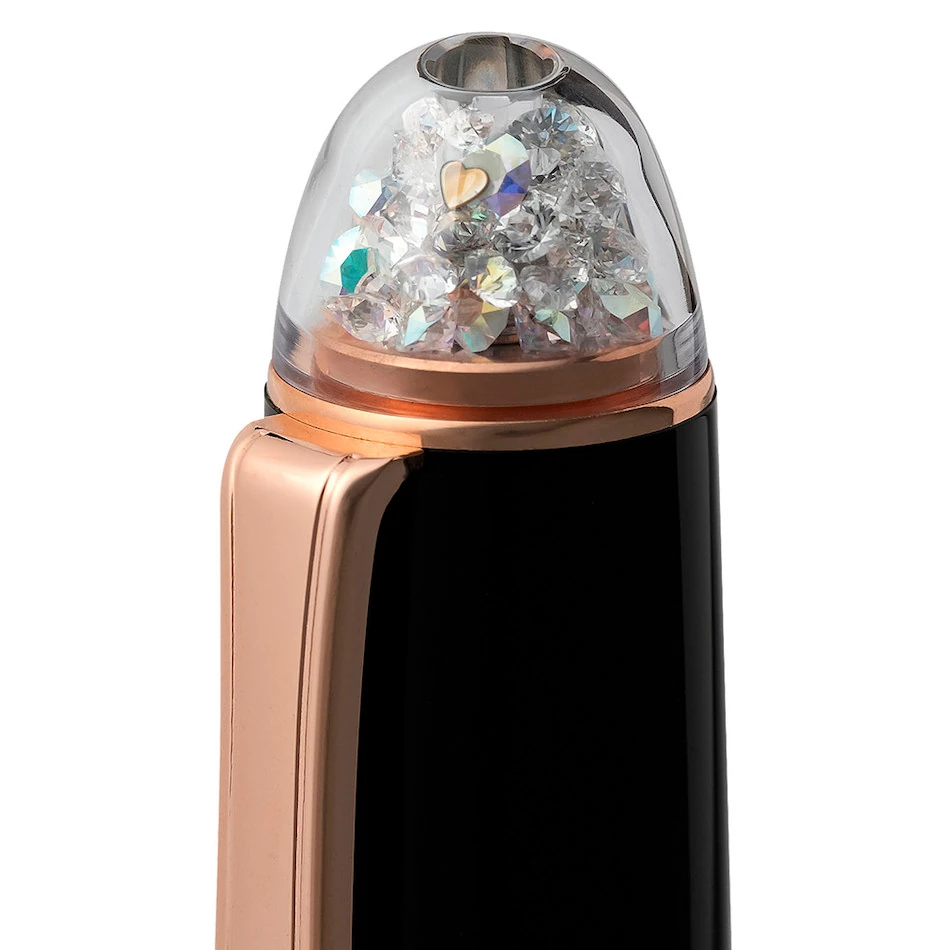 Pros
A perfect gift for your loved ones. The nib and the cap have heart details.
The pen uses the "Slip and Seal" airtight cap that prevents the ink from drying
The barrel is made from black resin with 14K gold plated trim
Comes with a Platinum gift box which includes a converter, a bottle of blue ink, and one extra black cartridge
A very good price for one of the best luxury pens on the market
Cons
A very light pen of only 20.5 gr weight, which seems too light for many people
The pen is for pre-order only

Check it out at cultpens.com
Pelikan Souverän M1000 Fountain Pen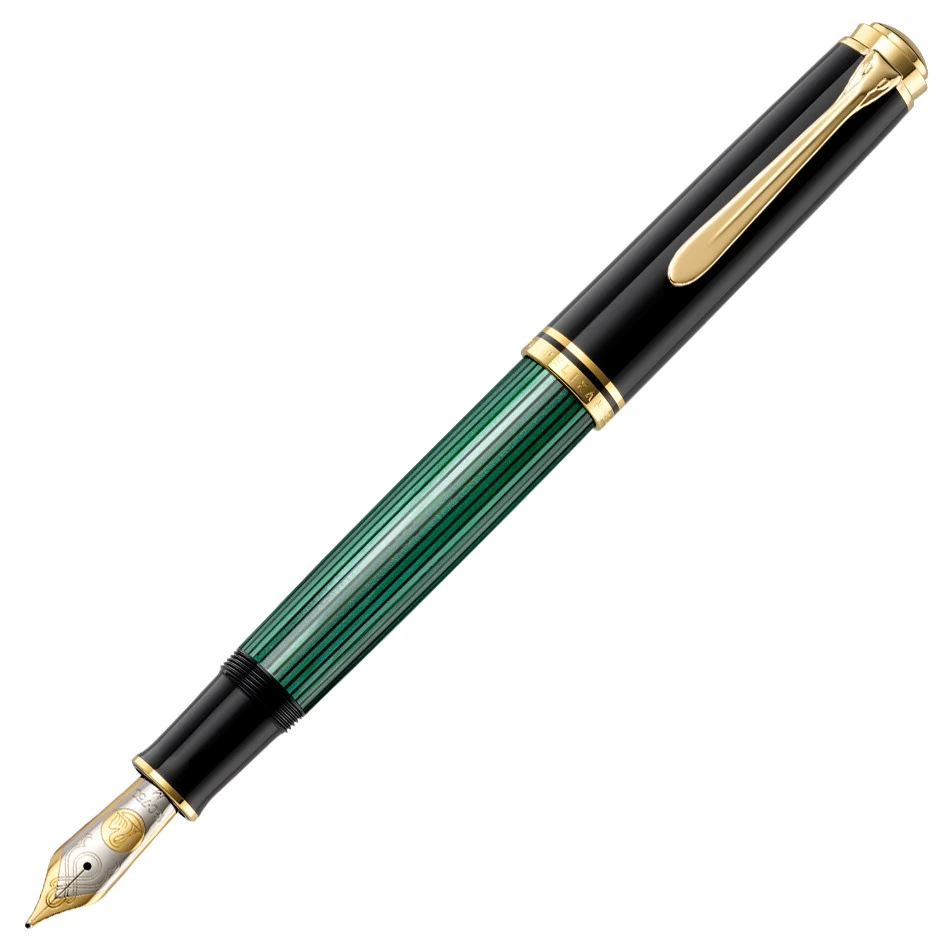 Pros
Hand-finished 18K gold nib in 4 sizes (Medium, fine, extra fine, and broad)
High-capacity differential piston filling system
A classic design of black and green colors
The same model comes also in a straight black color
Comes with a gift box
Cons
An amazing precision instrument of high quality

Check it out at cultpens.com
Sheaffer Prelude Fountain Pen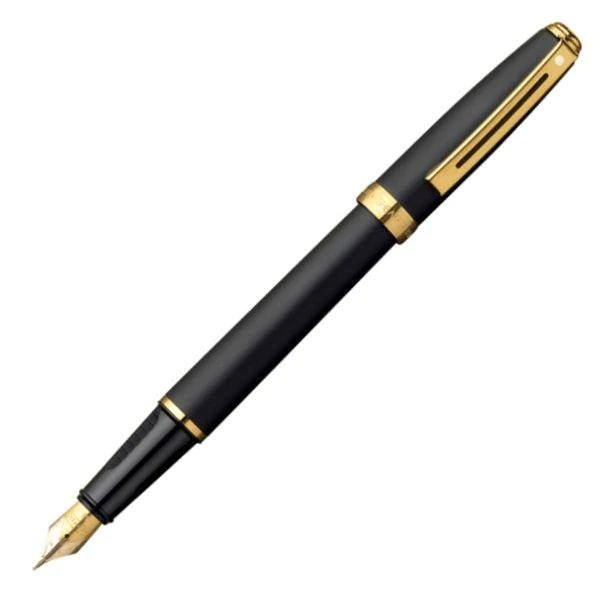 Pros
Comes with a gold-plated stainless steel nib
The barrel is mat black with gold-plated trim
It comes in many different colors and designs
Nib sizes: medium, broad, and fine
Good price
Cons
We wanted to add one cheap fountain pen for people to gift.
This is not a fountain pen like Montblanc or Visconti.
The gold-plated stainless steel nib is good but you can not compare it with the other pens we reviewed

Check it out at amazon.com
How to care for your luxury pen
Luxury pens are an investment; like any investment, they need to be properly cared for to retain their value.
Here are a few tips on how to care for your luxury pen:

Store your pen in a cool, dry place. Avoid places with high humidity, such as bathrooms or kitchens.
Clean your pen regularly with a soft, damp cloth. Be sure to remove any ink or dirt that has accumulated on the nib.
If you are not using your pen for an extended period, store it in a pen case or box. This will protect it from dust and other elements.
Take your pen to a professional if it needs repairs. Do not attempt to fix it yourself, as this could void the warranty.
See the following instructions from Montblanc for the care recommendations:
Montblanc recommends cleaning your fountain pen approximately every three months to preserve its pristine condition. Especially if the ink has dried up due to lack of use, the feeder system is blocked, a different color of ink is to be used or the ink flow becomes irregular or stops.
For cleaning, use only lukewarm water without any chemical products. It is impossible to prevent condensation after the cleaning process inside the cap. Condensation can dissolve traces of dried ink, causing a color change in the new ink. Therefore, always be careful to clean the nib and cap with a damp lint-free cloth. To avoid leakage, keep the writing instrument filled with new ink and carry the fountain pen with the nib pointing upwards.
Important note: It is essential to clean the fountain pen regularly if permanent ink is used, as the high solids content of the ink can lead to deposits forming in the feed system. It should be cleaned approximately every two weeks.
The benefits of using a luxury pen
A luxury pen is much more than just a writing utensil. It's an extension of your personality and style. When you use a luxury pen, people will take notice. Your handwriting will appear neater and more refined, and people will be impressed with your good taste.

There are many other benefits to using a luxury pen as well. Best Luxury pens are usually made with higher-quality materials than regular pens, so they last longer and write more smoothly. They also often come with special features, like gold-plated nibs and ink delivery systems, that make them even more enjoyable to use.

If you're looking for a way to make a lasting impression, investing in a luxury pen is a great option. Not only will you enjoy using it yourself, but everyone who sees it will be impressed with your good taste
Frequently Asked Questions
Why are luxury pens so popular?

Fountain pens are romantic. The feeling of writing with a fountain pen on a piece of paper without requiring any pressure is pure satisfaction. In the world of the internet and emails, handwritten letters with fountain pens give a personal touch and separate us from automatic software machines.

How to choose the best luxury pens for you

You need to consider the following options. 1. Type of pen (fountain, rollerball, or rollerball) 2. Your budget price 3. The nib quality. 4. The body quality. 5. For which use (everyday, special occasions, drawing, etc) 6. The writing quality 7. Service, Support, and Guarantee.

The top 14 best luxury pens

There are more than 14 best luxury pens. In this article, we reviewed 22 different pens. The pens with the best "L" rating (5/5) are Cross Townsend, Montblanc "El Presidente", Visconti Homo Sapiens, Pelican M200, Graf Von Faber Castel Macassar, Pilot Falcon, Parker DF Centennial, Sailor 1911S, Montblanc Grimm brothers Edition, Montegrappa Limited Edition, Parker DF Queens Jubilee, Onoto Shakespeare Edition, Kaweco Sterling Sport, and Pelikan M1000. Keep in mind that each pen has a rating in a different category.

The History of Luxury Pens

The Ancient Egyptians used pens from 4000 years ago. Luxury pens were created in the early 19th century. Most of today's luxury pen companies were created at that time. In the last 20 years, they are popular again with an estimated revenue of $3 million per year.

How luxury pens are made

For more than 150 years luxury pens are mostly handcrafted nibs, hand-shaped barrels, and caps using special machinery and computers. After all the parts are created, professional technicians hand assembly the final pen. All luxury pens use precious metals (gold, rhodium, etc.) and use high-quality control procedures to ensure the best writing experience.

How to choose a fountain pen

You will have to consider the following: 1. Budget (how much you want to spend) 2. Functionality (where are you going to use your pen) 3. Design (Do you like metal or resin pens) 4. Size (choose a pen according to your hand size) 5. Material (it can cost more depending on the rarity of the material) 6. Nib ( steel or gold nib, nib size) 7. Filling (cartridge, converter, piston filling) 8. New or second-hand (if you want to save money, go for second-hand). Online or Offline (Prefer a real shop, authorized reseller, or a trustworthy online shop, avoid online scammers)

The best luxury pen brands

After our review, we can say that the following brands are the best luxury pens: Montblanc, Cross, Visconti, Pelikan, Grav Von Faber Castel, Caran d'Ache, Pilot, Parker, Sailor, Montegrappa, Onoto, Kaweco, Platinum, S.T. Dupont.

The future of luxury pens for writing

It is expected that the luxury pen market grow to $3.8 million in 2030. The sustainable choice of luxury pens instead of one-time-use plastic pens and the great gift value help those numbers. Do not forget the collectible value of the limited and special editions of the pens.
Conclusion
Using one of the best luxury pens is a special experience. You need to try once and then you can not return to regular pens. We recommend trying and writing one time with a luxury fountain pen, only you will know that writing with normal pens does not give you that amazing feeling.
We know that today in the 21st-century people are not handwriting so often anymore.
That is the exact reason why we should use luxury pens for writing. To distinguish yourself from the rest.
Let us know in the comments which of the best luxury pens is your favorite.
Are you going to buy a fountain pen and make a difference?
Are Montblanc pens one of the best luxury pens in the market? What brand do you like more?
Share this article
Our Latest Articles
Laoutaris Recommends