Dive into the world of Balenciaga: from iconic creations to sustainable practices. Explore the brand's impact on fashion and pop culture.
Table of Contents
Balenciaga, an illustrious name in the fashion world, is a testament to its founder's visionary brilliance, Cristóbal Balenciaga. From its inception in 1919, this esteemed fashion house has been at the forefront of innovation, pushing boundaries and redefining haute couture.
Introduction
Cristóbal Balenciaga was born on January 21, 1895, in Getaria, Spain. His mother, Maria Martina Eizaguirre Embil, was a seamstress, and his father, José Balenciaga Basurto, was a fisherman. After his father's death, Balenciaga spent most of his time with his mother, and watching her work was his first introduction to fashion.
When Balenciaga was twelve years old, Marquess de Casa Torres, a noblewoman who was a client of his mother, noticed his fascination with women's clothing. She allowed him to get formal training, working as a tailor's apprentice in Madrid.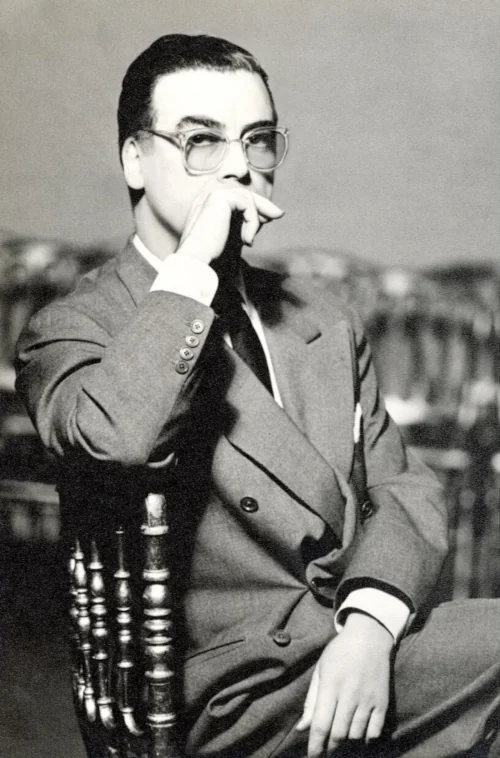 At 22, Cristóbal opened his first boutique under his mother's name, 'Eisa,' in San Sebastián, Spain. He registered his eponymous brand and expanded the business by opening branches in Barcelona and Madrid. His clients during this time included the Spanish Royal family. He often traveled to Paris to study the work of great designers and tried to imbibe the knowledge in his creations back home.
In 1927, he designed garments like the kimono-shaped coat with ermine fur on the cuffs and collars and reproduced the multi-layered Lanvin dress with a yoke in silk tulle. However, Balenciaga was forced to close his shops in Spain in 1936 due to the Spanish Civil War.
The Evolution
Cristóbal's ascent to prominence was swift and well-deserved. His designs, characterized by clean lines and sculptural forms, deviated from the ornate styles of the era. Instead, he focused on architectural silhouettes, challenging the conventions of fashion.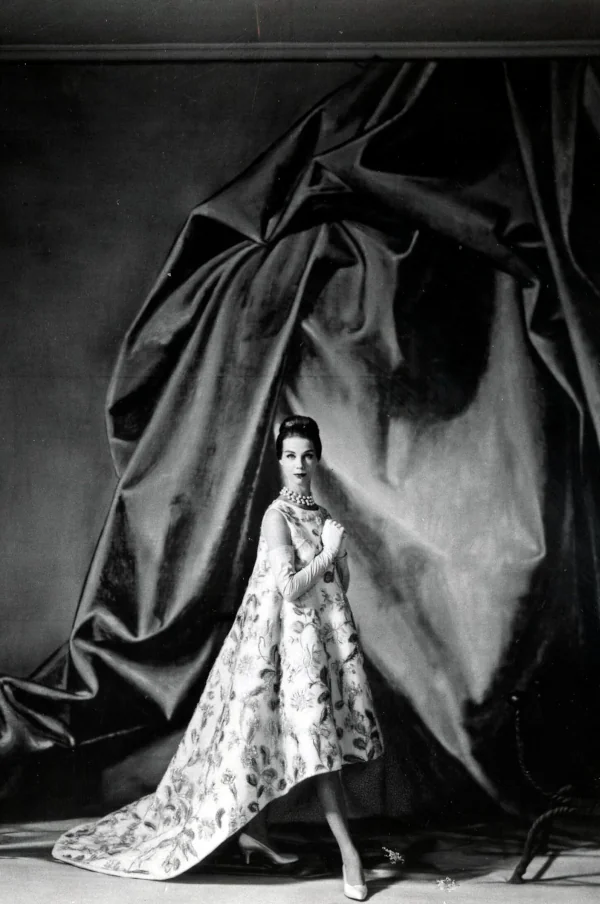 1930s: Balenciaga presented his first haute couture collection at his Paris salon at 10 Avenue George Saint. The crepe dress featured was shot for a 1937 Vogue shoot. His first Vogue cover wasn't until 1950.
1940s: Balenciaga's evening wear featured bold colors, architectural shapes, and the clever manipulation of fabrics, such as a black slipper satin with a yellow faille draped overskirt from the spring 1948 collection.
1950s: Balenciaga introduced the zebra-crossing woolen coat with cape detail in 1955. He also introduced the balloon jacket, an elegant sphere that encased the upper body and provided a pedestal for the wearer's head in 1953.
1960s: Balenciaga designed the new Air France stewardess uniforms the same year he presented his last Paris collection before retiring and closing the fashion house in 1968.
The Iconic Pieces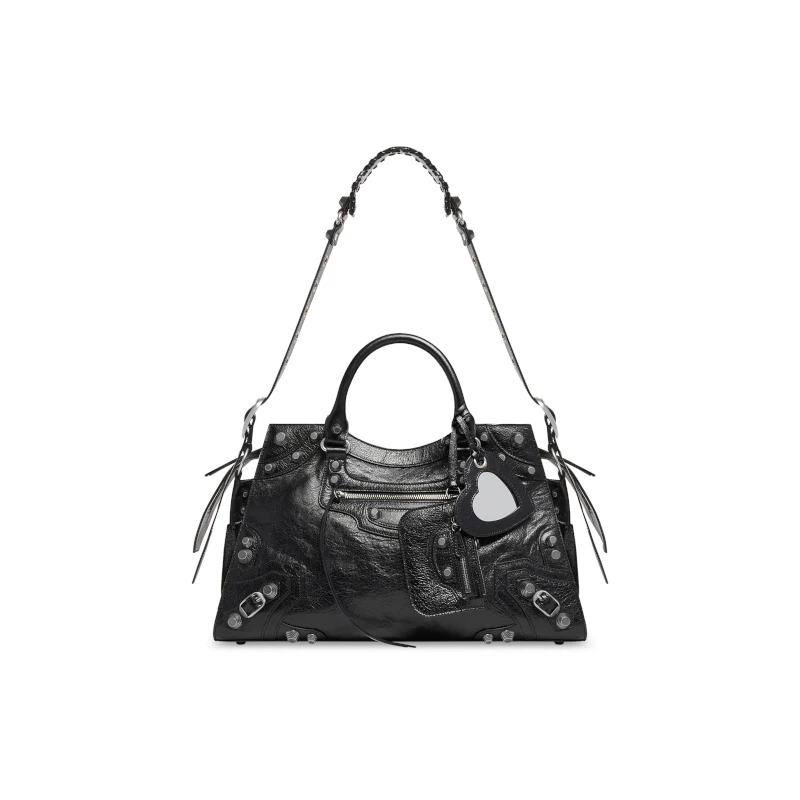 Check out the Neo Cagole City Black Handbag here.
Cristóbal's contributions to fashion are manifold, but some pieces epitomize his ingenuity. The City Bag, an accessory that effortlessly marries form and function, has become an iconic staple. Crafted from supple leather and with distinctive studs, it exudes casual luxury.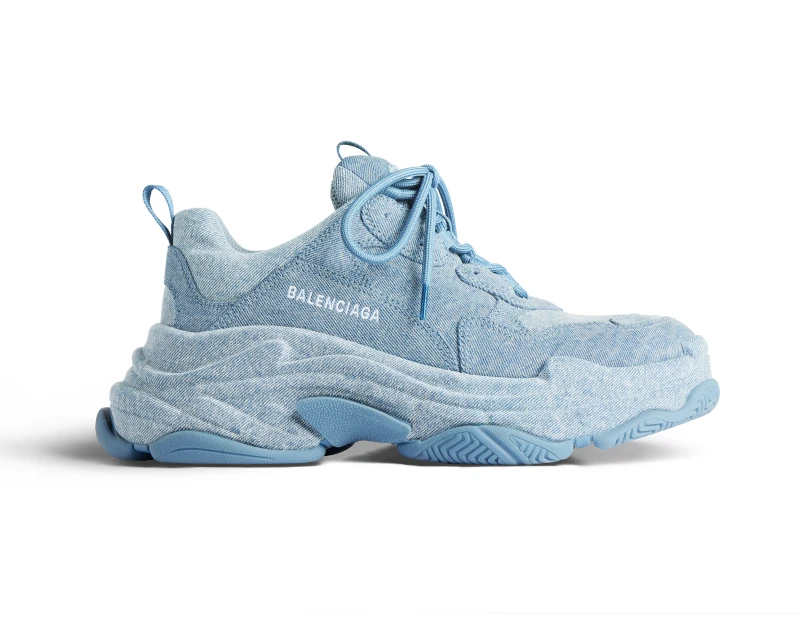 Check out the Triple S Sneaker in blue denim here.
The Triple S Sneakers, a daring foray into the world of athleisure, are characterized by their chunky soles and unapologetic boldness. They have revolutionized sneaker culture and transcended it, becoming a global phenomenon.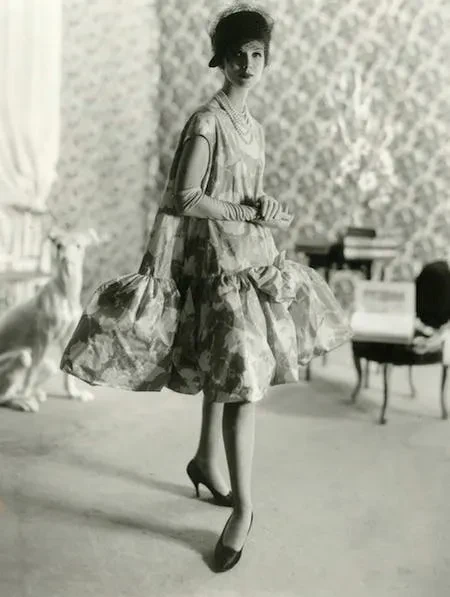 Innovative Techniques
At the heart of Cristóbal's creations lay a profound understanding of textiles and an unparalleled mastery of technique. He was known to work directly on the mannequin, sculpting fabrics into ethereal forms. Gazar silk, a favorite of Balenciaga, was employed to craft voluminous gowns, adding a sculptural dimension to his designs.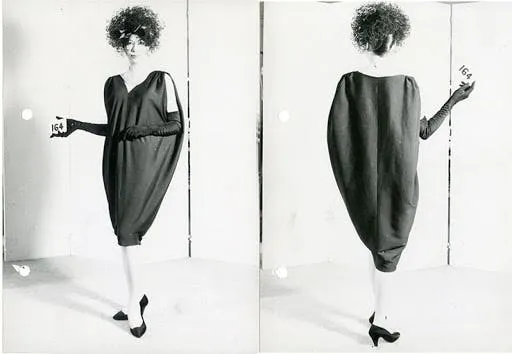 Balenciaga was also an innovator in the use of unconventional materials. He incorporated plastics, metals, and even innovative textiles, demonstrating a willingness to challenge conventions and embrace experimentation.
Influence on Contemporary Fashion
Cristóbal's legacy endures through his designs' continued influence on contemporary fashion. Designers across the globe draw inspiration from his architectural approach and uncompromising commitment to quality. Runways today are replete with echoes of Balenciaga's groundbreaking work.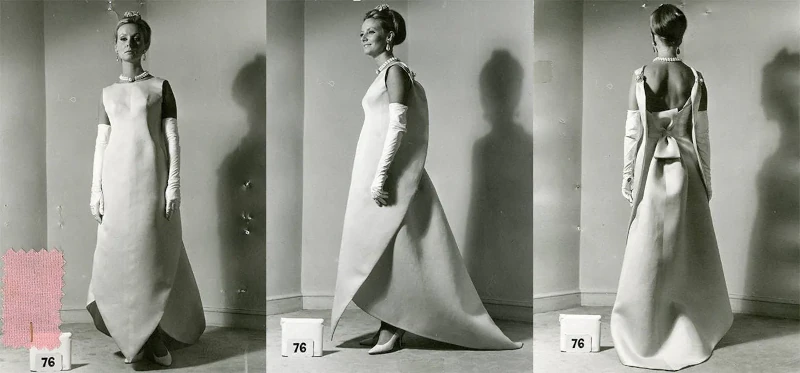 In a testament to its timelessness, Balenciaga's pieces are favored by celebrities, from red-carpet events to casual outings. The brand's designs continue to captivate, proving that true style knows no bounds.
Impact on Streetwear Culture
Cristóbal's ability to transcend traditional couture circles and resonate with a younger, street-savvy audience is a testament to its versatility. Collaborations with edgy brands like Vetements have resulted in limited-edition releases that have caused a frenzy in the fashion world.

Check out more from the Men Collection SS24 here.
This symbiosis of high fashion and street style speaks to Balenciaga's adaptability and ability to remain relevant in an ever-evolving cultural landscape.
Sustainability and Ethical Practices
In an era where sustainability is paramount, Cristóbal is a beacon of responsible fashion. The brand's commitment to ethical practices encompasses every aspect of production. From responsibly sourced materials to eco-conscious manufacturing processes, Balenciaga leads by example.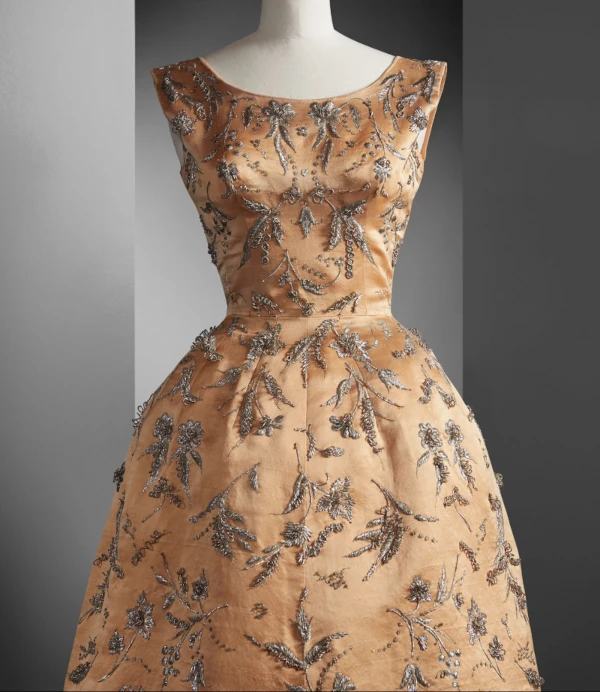 Check out more about Balenciaga Sustainability here.
Furthermore, the brand is dedicated to transparency, allowing consumers to make informed choices about the products they choose to support.
The Presence in the Global Fashion Market
Cristóbal's reach extends far beyond its Spanish roots. The brand has established a global presence with flagship stores in Paris, New York, and Tokyo. These meticulously curated spaces serve as temples of style where patrons can immerse themselves in the world of Balenciaga.
According to Statista, the number of Balenciaga stores worldwide in 2020 was 182.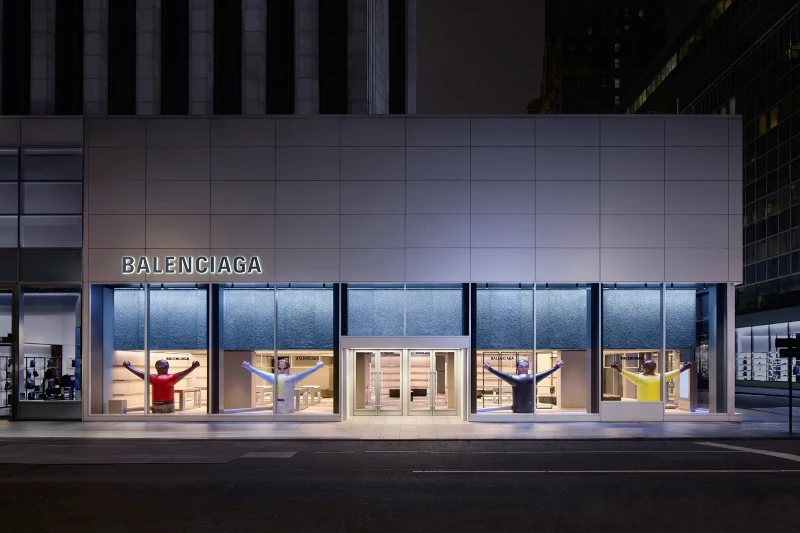 The digital realm is not overlooked, with an online presence that ensures accessibility to a global audience. Balenciaga's influence knows no geographical bounds.
How to Style Balenciaga Pieces
The beauty of Cristóbal lies in its ability to integrate into a variety of styles seamlessly. The City Bag, for instance, can effortlessly elevate a casual ensemble or complement a sophisticated look. Its versatility is matched only by its timelessness.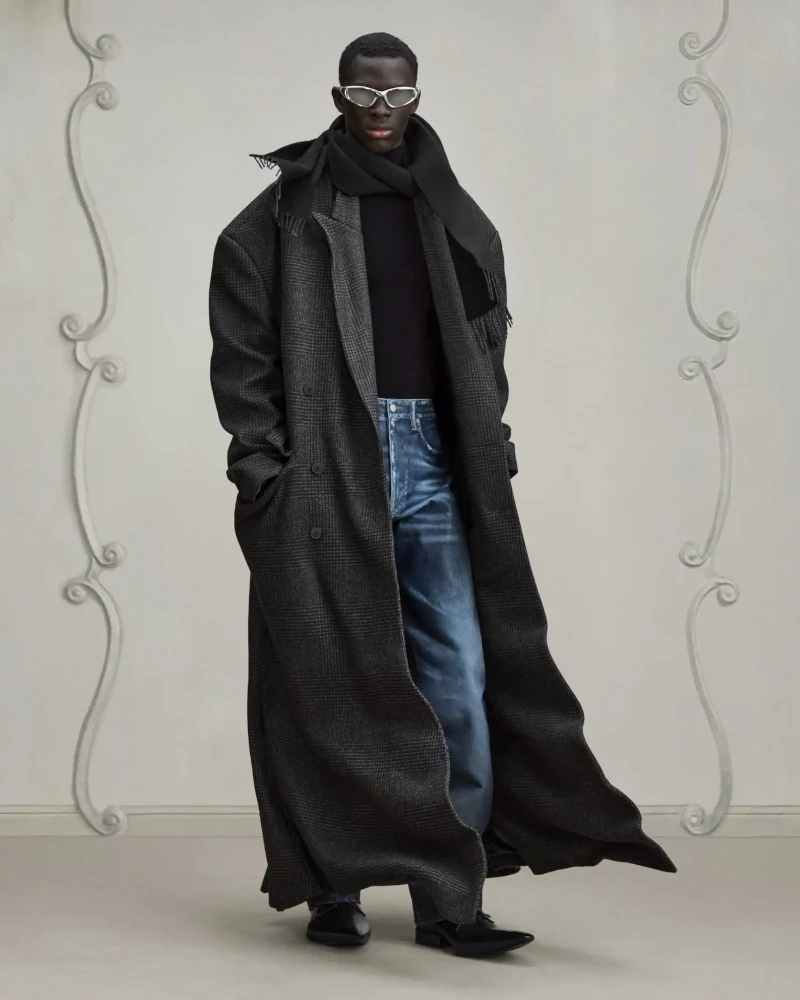 Check out the Looks from the 52nd Couture Collection here.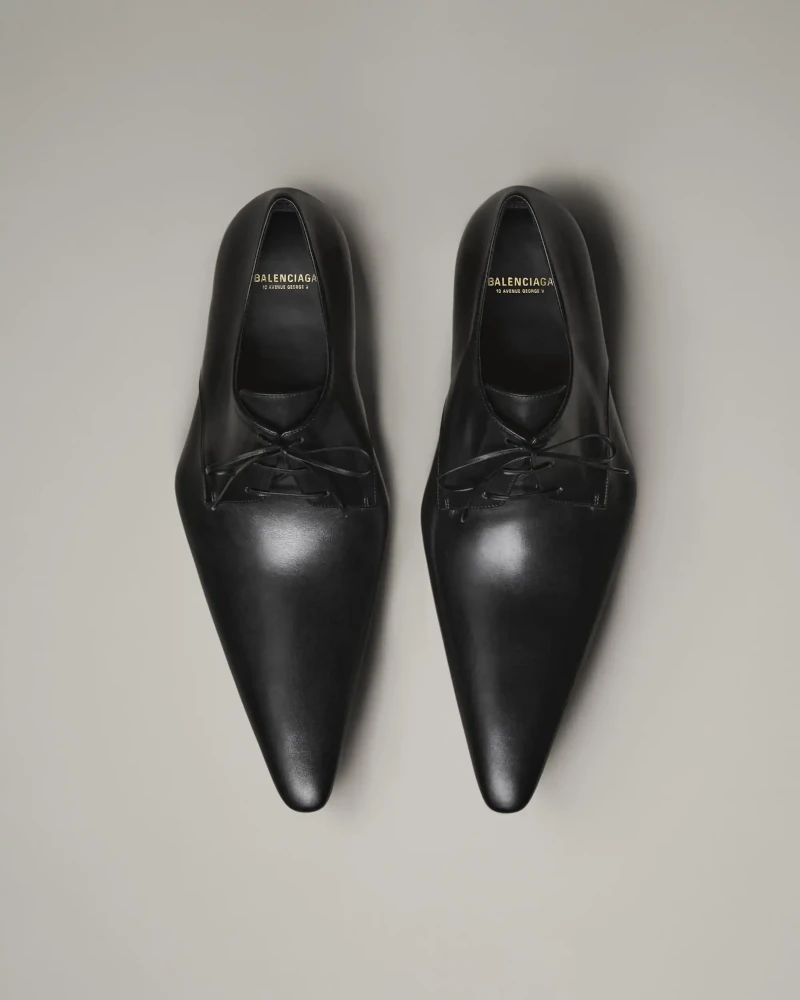 Check out the Opera Derby here.
The Opera Derby is a new take on a classic men's derby, made from only two cuts of leather. Its extreme lines are made possible with internal prosthetics placed between the lining and the upper.
Cristóbal Balenciaga in Pop Culture
Cristóbal's imprint on popular culture is indelible. References to the brand can be found in movies, music videos, and on the red carpet. Celebrities and influencers continue to gravitate towards Balenciaga, drawn to its distinctive aesthetic and enduring appeal.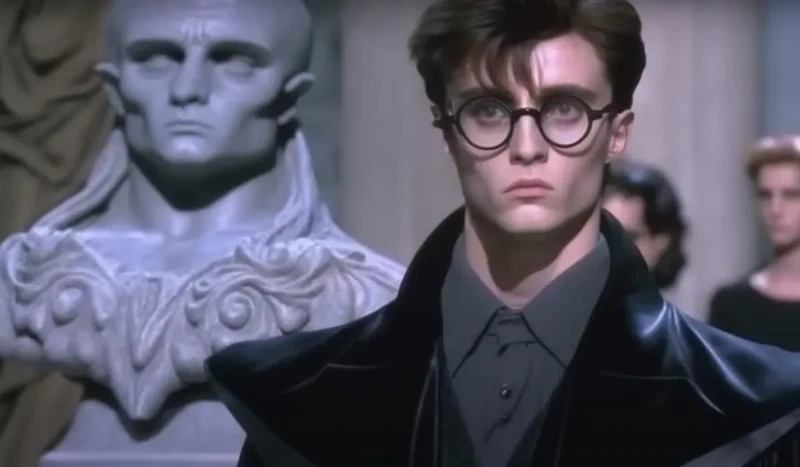 Check out more on the Balenciaga meme here.
This cultural ubiquity is a testament to Balenciaga's enduring relevance and status as a cultural touchstone.
What to Expect in the Future
As the fashion landscape evolves, the company remains poised at the vanguard of innovation. Anticipated trends include a continued exploration of sustainable materials and a commitment to pushing the boundaries of design.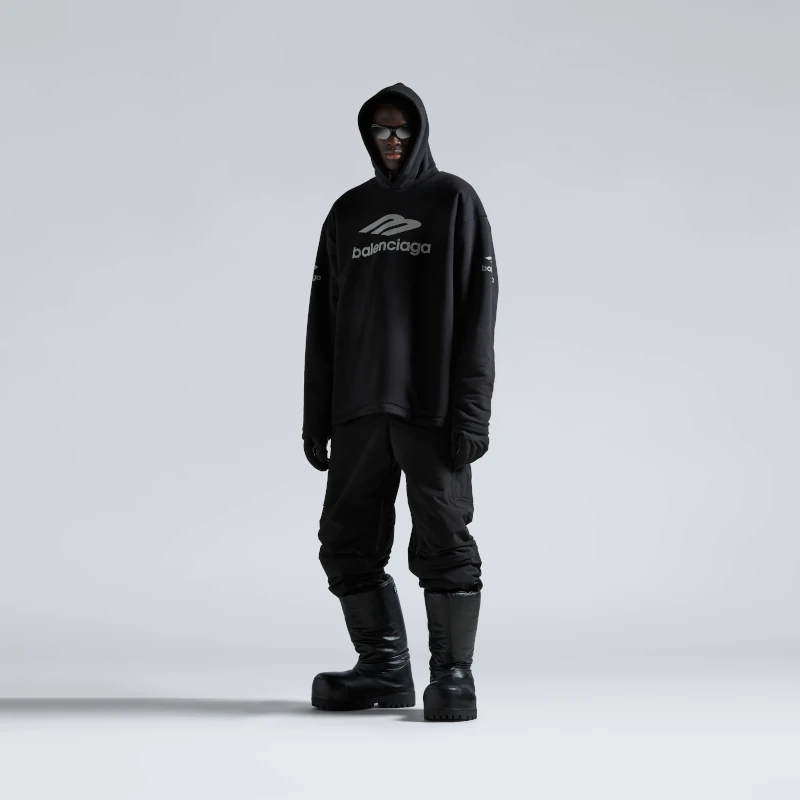 Check out the latest Skiwear collection here.
Collaborations with emerging artists and experimentation with new techniques ensure that the future remains as bright as its illustrious past.
Frequently Asked Questions
What are some of the most iconic Balenciaga creations?

Some iconic Cristóbal pieces include the City Bag, Triple S Sneakers, and the Hourglass Bag.

How has Balenciaga influenced contemporary fashion?

Balenciaga's bold designs and innovative techniques have inspired designers worldwide, leading to a resurgence of architectural silhouettes and unconventional materials.

Is Balenciaga committed to sustainable practices?

Cristóbal strongly emphasizes sustainability and ethical practices, from responsible material sourcing to environmentally conscious production processes.

Where can I find Balenciaga stores worldwide?
Conclusion
Cristóbal's journey from a small atelier in Spain to a global fashion powerhouse is a narrative of unyielding passion and unparalleled artistry. The brand's dedication to innovation, craftsmanship, and sustainability cements its legacy as a beacon of elegance in fashion. Balenciaga is not merely a brand but a testament to the enduring power of creativity and craftsmanship.
Nothing is perfect, the company has faced several controversies recently. Here are some of the notable ones: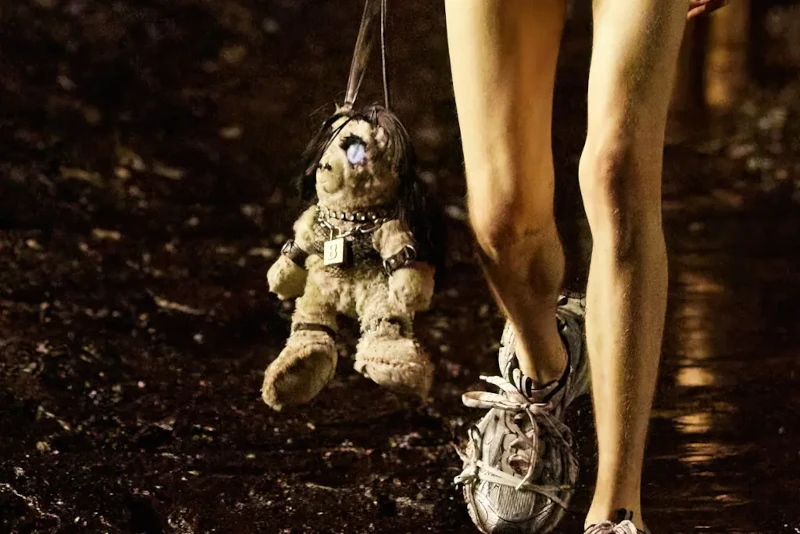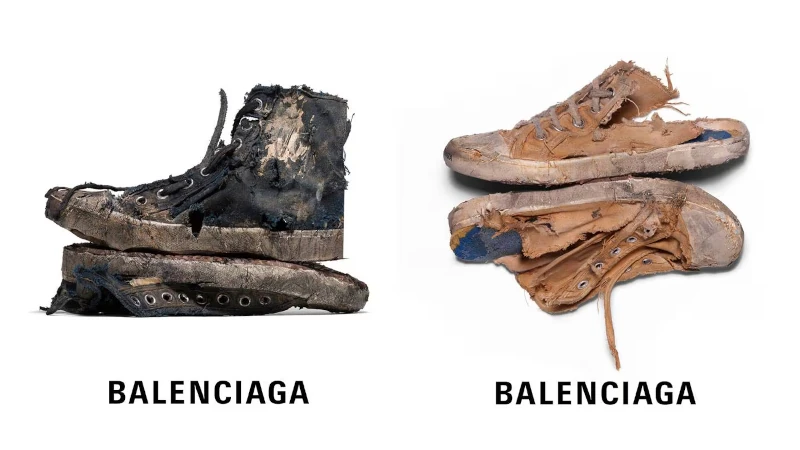 These controversies have significantly impacted their reputation, leading to calls for cancellation and damage control.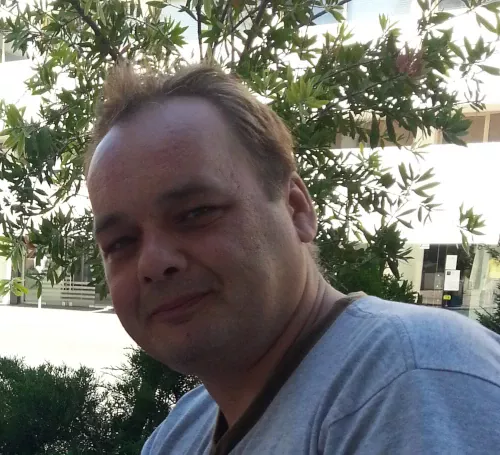 Pashalis Laoutaris
Fashion Blogger
I am a professional writer, fashion blogger, and owner of the site https://laoutaris.com. As a salesperson for more than 20 years, I have experience of 10 years in the fashion industry. I consider myself a true fashionista. I am writing daily blog articles about fashion, tools and converters, and everything you need to know about the current fashion trends.
Share this article
Our Latest Articles
Laoutaris Recommends