Money clips for men are a great way to keep your money organized and in one place. They are especially handy if you don't like to carry a wallet. Money clips can hold a lot of cash and cards, so you can still have everything you need without lugging around a bulky wallet.
Table of Contents
Average read time 5 minutes
For those who are still using paper money and not credit cards only there is a better way to grab your money and go out quickly. Money clips for men are an alternative method to the traditional wallet.
Grab your keys, and your money clip, and go out for quick shopping. Use your cash or credit card or your contactless pay with your phone if you are tech-savvy enough.
It is very simple to use. Just fold your paper money and slide them into your money clip. You can also add your IDs and credit cards, then simply put them in your pocket. When you need to use any of them just pull them out from the clip.
Stainless steel money clips for men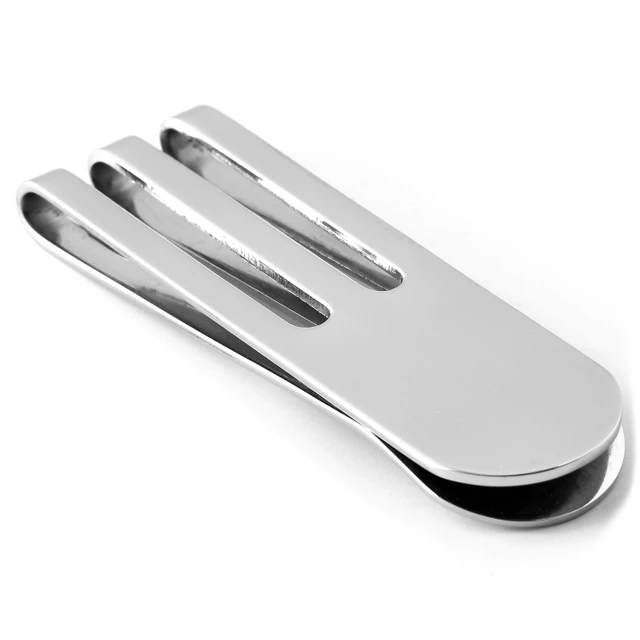 Pros
316L surgical steel
The claw design keeps the bank notes without tearing them
Modern and practical design
Affordable price
Cons
A simple money clip for everyday use. Nothing to complain

Check it out at trendhim.co.uk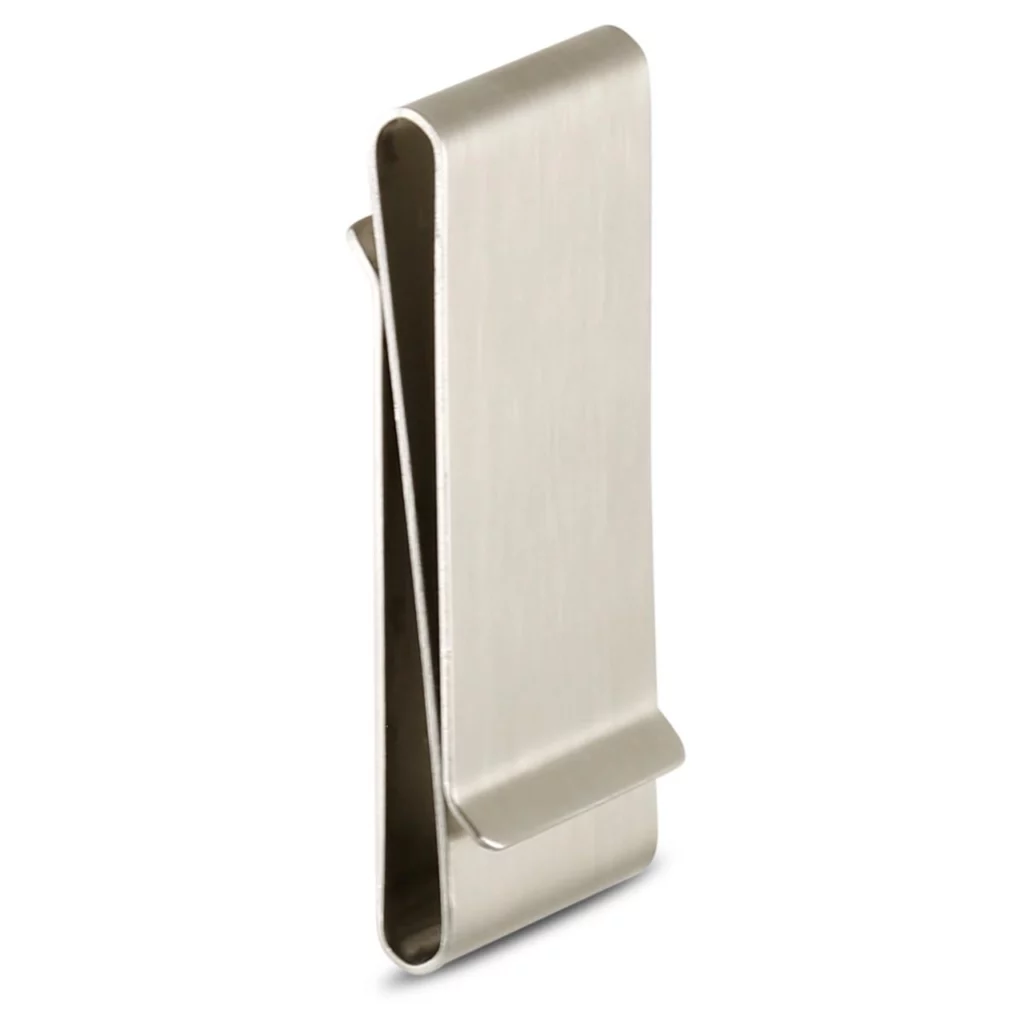 Pros
Double-sided money clip for banknotes, and cards. and IDs.
Stainless steel
Slim and Light
Cons
Above average price

Check it out at walletgear.com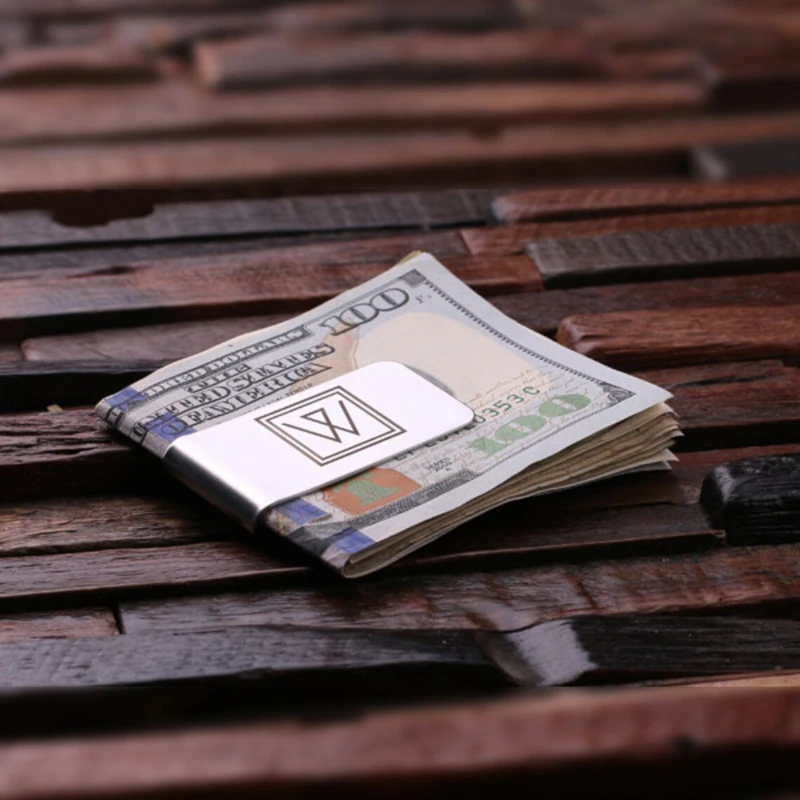 Pros
Free engravement with initials, logos, names, etc
Handmade and stainless steel
Comes with a nice wooden box for a special gift
Cons
A little expensive but ideal for a gift with the wooden gift box
No returns and exchanges (?)

Check it out at etsy.com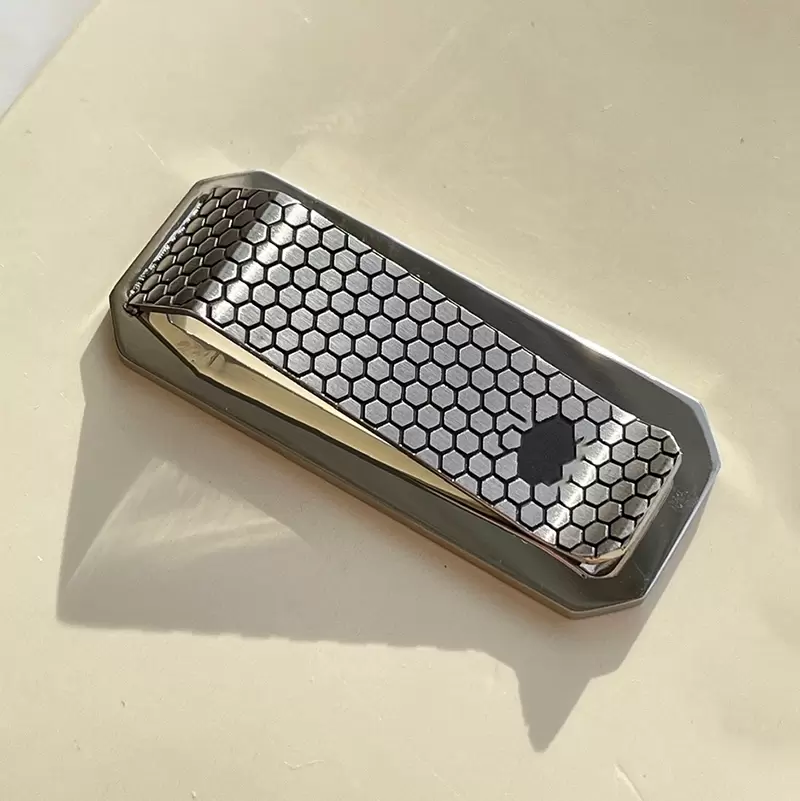 Pros
Made from stainless steel
Very good prices within the App. (google play or Apple store)
Cost-effective shipping
Buyer protection
Cons
Shipping from China can be from 7 days to 2 months

Check it out at dhgate.com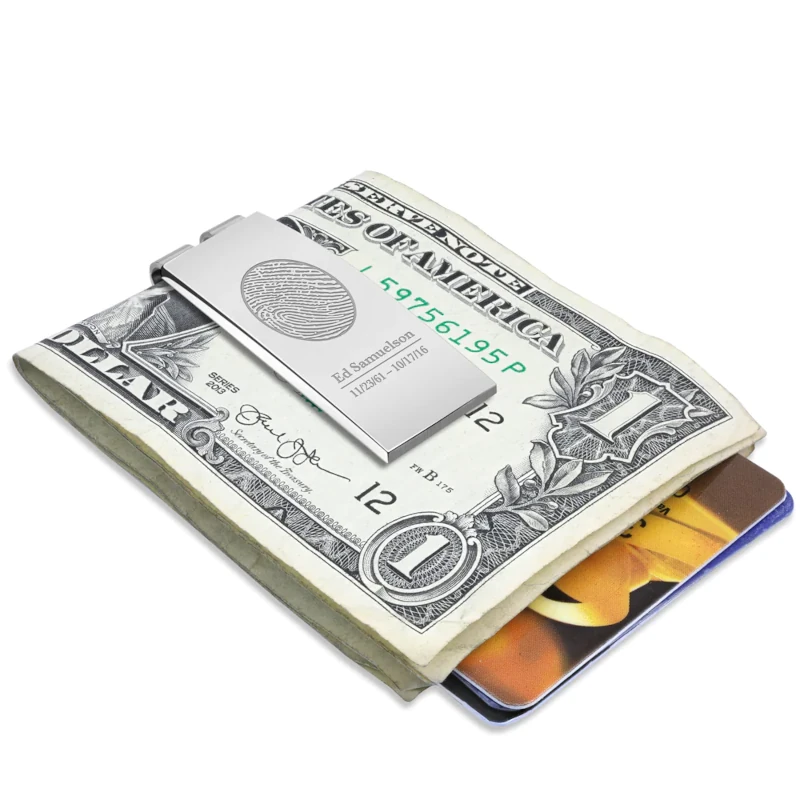 Pros
Made from stainless steel
Fingerprint and custom engraving
Inner springs that hold the bills and cards
The money clip holds up to 30 bills
Cons
That was the most expensive non-luxury brand clip
The clip is small (around 2cm X 5cm)

Check it out at legachytouch.com
Read our article about useful keyrings for men.
Classic money clips for men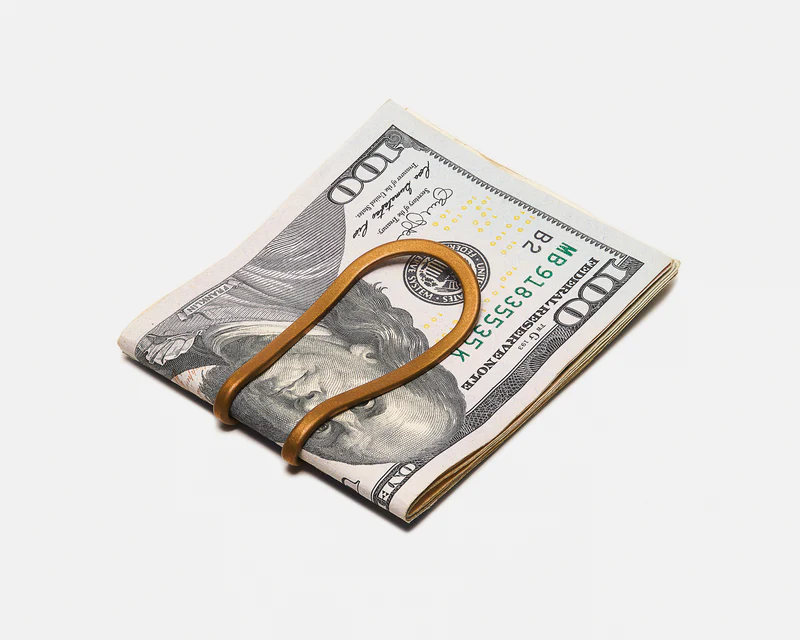 Pros
Made from titanium for strength and durability
Annealed for increased spring strength
Super light and simple
Can hold 20-25 bills without stretching
Cons
Average price

Check it out at craighill.co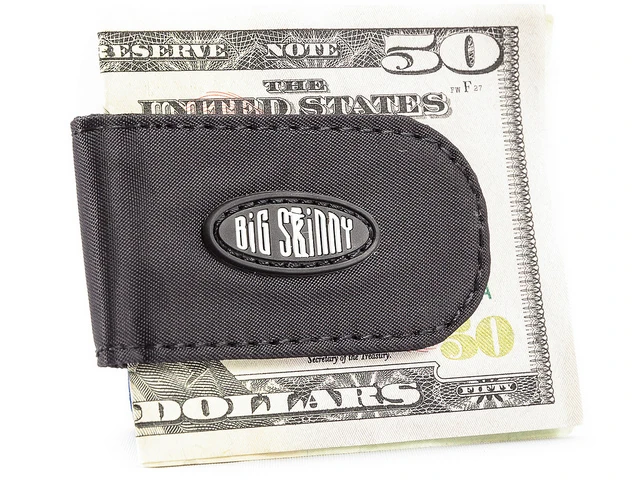 Pros
Holds up to 20+ banknotes
Don't dig holes in trousers
Smooth and sleek design
Good price
Cons
Does stick to any metal you have near

Check it out at bigskinny.net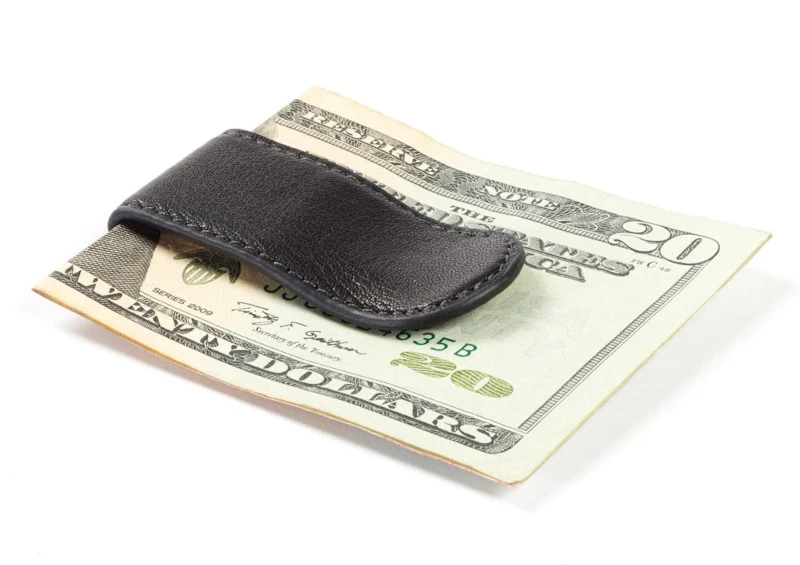 Pros
Full grain leather
Holds up to 10 banknotes
Non-magnetic
Comes in different colors and leather quality
Available for personalization
Cons
Average price

Check it out at leatherlogy.com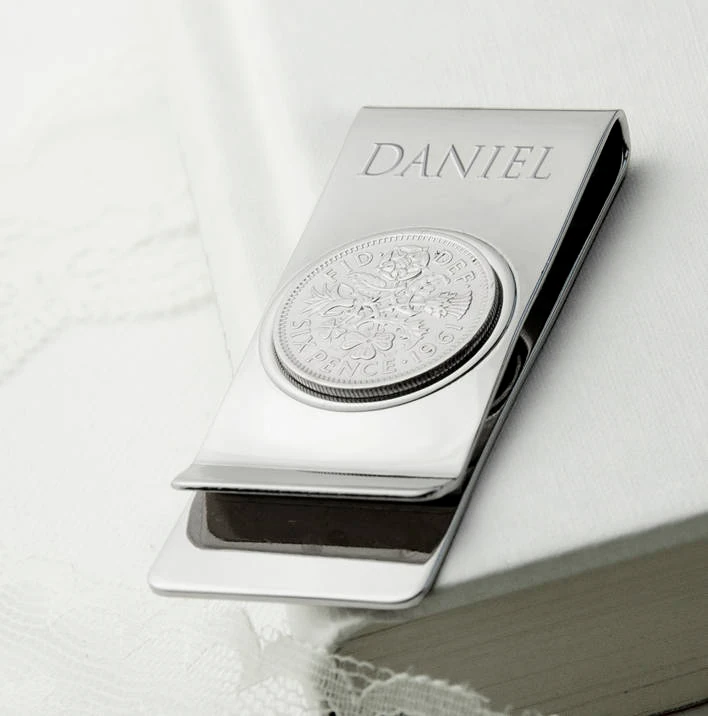 Pros
Silver-plated money clip
Full personalization in front and the back
Sixpence in front of the money clip is supposed to give good health, wealth, and happiness.
Good price
Cons
Delivery costs as much as the money clip

Check it out at notonthehighstreet.com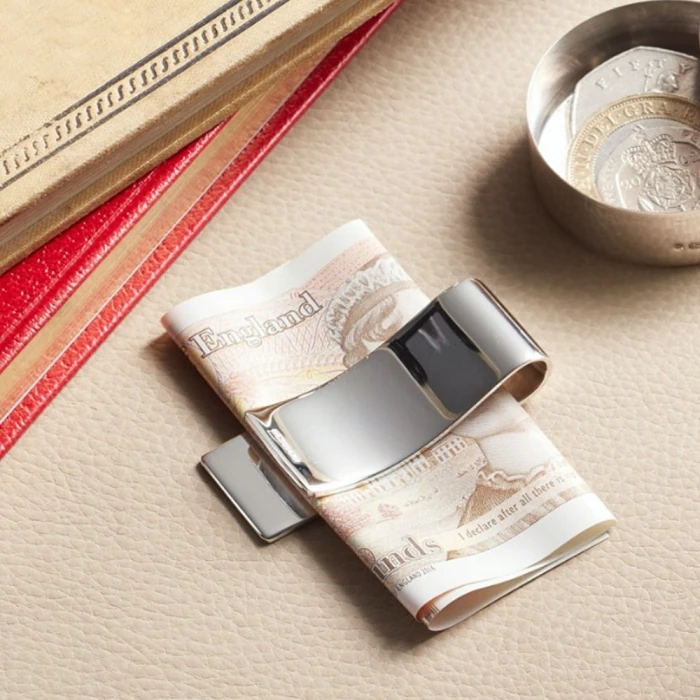 Pros
Made from polished sterling silver
Option for engraving
Comes with a gift box
Good engraving price
Cons
An excellent quality product. Recommended.

Check it out at hersey.co.uk
Wallets plus money clips for men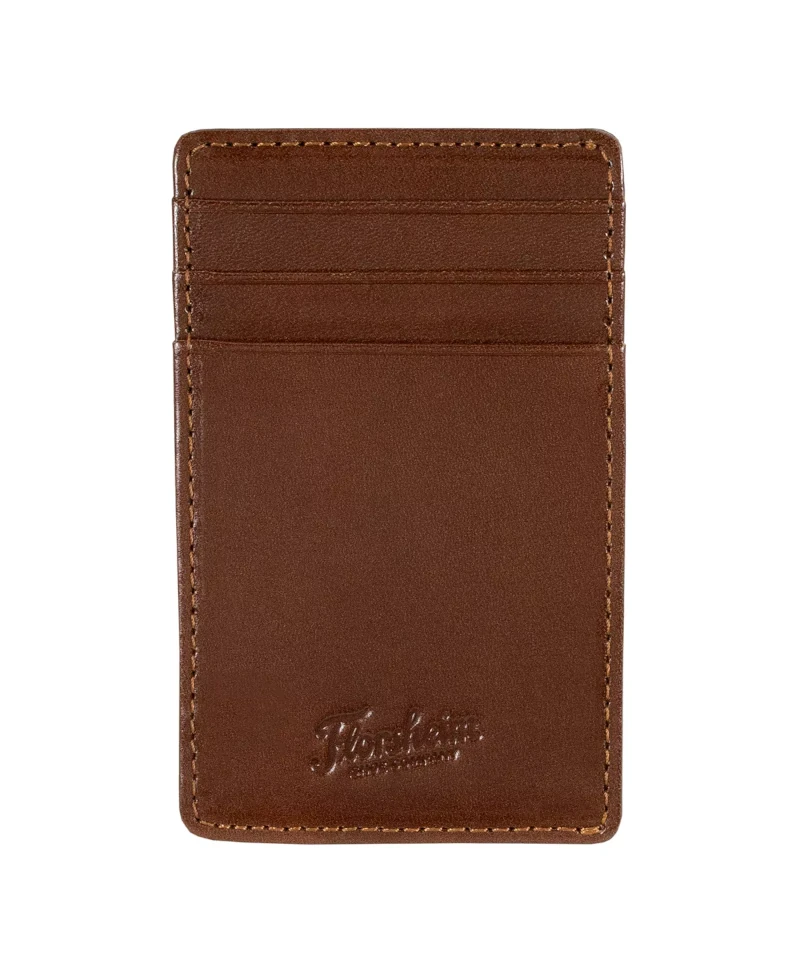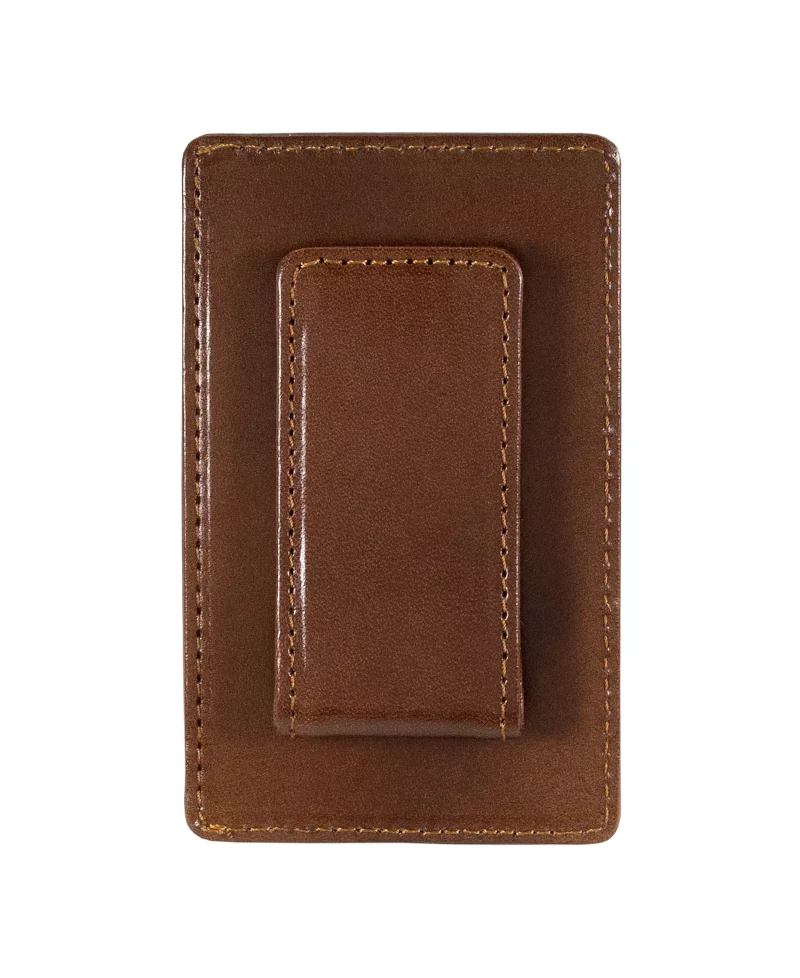 Pros
Leather-wrapped magnetic money clip
3 card slots
An additional slot for money or cards
In two colors black and brown
Use code VIP for an extra 30% off
Cons
Copy from Macy's description: "This item purchased online must be returned to the vendor by mail only. "
Be careful when ordering online.

Check it out at macys.com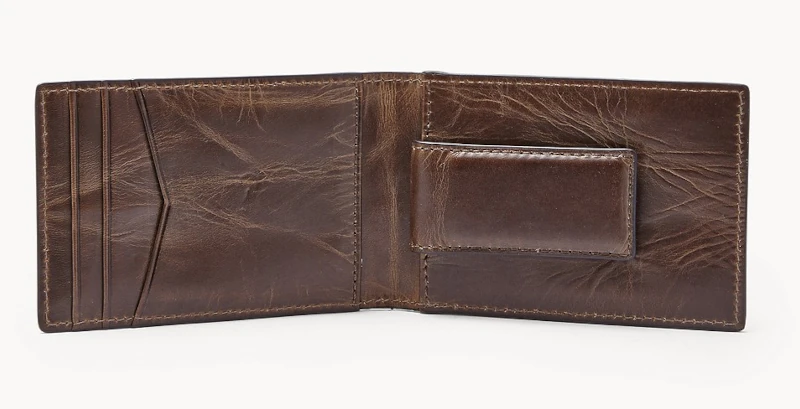 Pros
100% leather
3 card slots, a money clip, and 2 slide pockets
External ID window
Has a good price with the discount
Cons
Holds not many cards.

Check it out at fossil.com
Read also our article about wallets for men.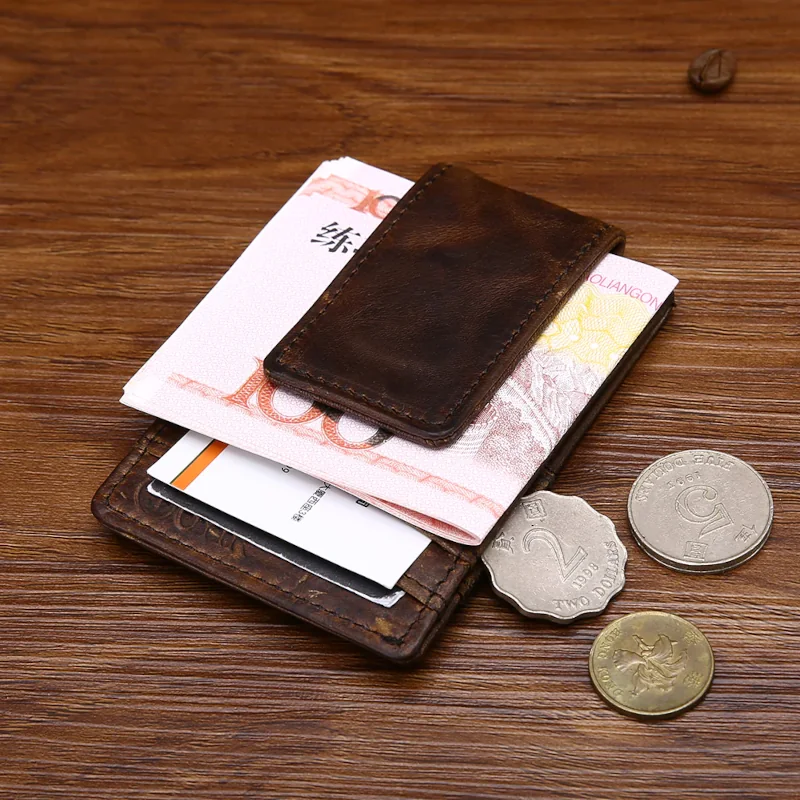 Pros
Made from genuine leather
Slim, durable, and reliable
Magnetic money clip
Side pocket for loose change
Cons
Grab it while in a 50% discount
Ultra-thin and ultra-light. Developed to be a front pocket wallet.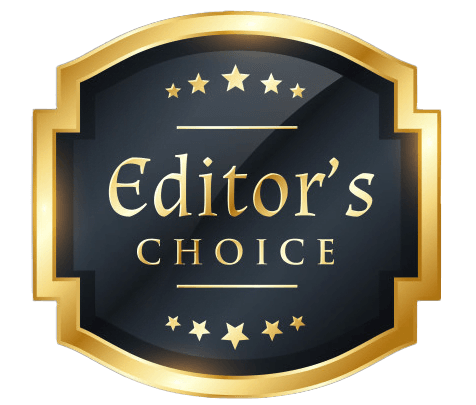 Check it out at therealleathercompany.com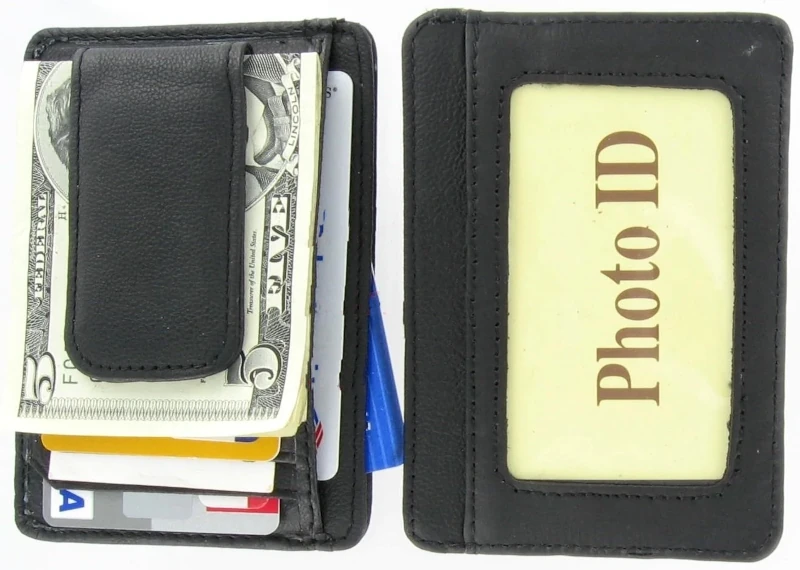 Pros
RFID blocking
Made from full-grain cowhide leather
The magnetic money clip uses rare earth magnets.
Good price
Cons
Not so many slots for cards

Check it out at menswallet.com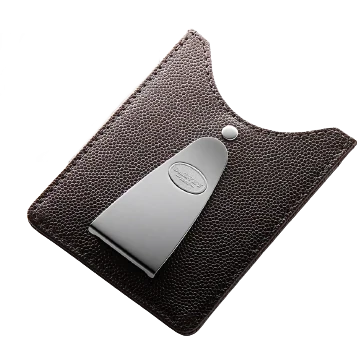 Pros
Made from genuine leather
RFID shielded
Holds +10 cards
Engraving option
Comes in brown and black leather colors
Cons
Above average price
Engraving is expensive

Check it out at dalvey.com
Conclusion
In this article, we reviewed 15 money clips for men under $150.
We have considered the practical use, the quality, how long it lasts, and the unique designs.
We have checked over 1000 reviews totally to give the right rating to each clip.
You could find cheaper clips but we really do not recommend them. They will not last long enough and will not protect your money and cards as they should.
What is your favorite money clip? Are you going to buy a gift for your loved one?
Tell us below in the comments. If you have any specific clip you want us to add to the article please tell us.
Laoutaris Recommends