Do you want to know the correct watch size you want to buy? Use this free watch size calculator to find out.
Table of Contents
Why use a watch size calculator
Have you ever wondered what size watch would complement your wrist best? Whether you're a watch enthusiast, a fashion-conscious individual, or searching for the perfect timepiece, finding the correct watch size can make all the difference. That's where the Watch Size Calculator comes in.
The Watch Size Calculator is a sophisticated tool designed to help you determine the ideal watch size for your wrist effortlessly. Powered by advanced algorithms and meticulous data analysis, this innovative tool considers various factors to provide accurate recommendations tailored to your preferences.
Finding the perfect watch size is more than just a matter of aesthetics; it's about achieving a harmonious balance between your wrist size and the watch's dimensions. The Watch Size Calculator considers critical elements such as case diameter, lug-to-lug width, and overall proportions to ensure a comfortable and visually pleasing fit.
Using the Watch Size Calculator is incredibly user-friendly. Input your wrist measurements, select your desired style (e.g., classic, sporty, or dressy), and let the tool work magic. Within seconds, you'll receive personalized recommendations, eliminating the guesswork and enabling you to make an informed decision when purchasing your next timepiece.
The Watch Size Calculator caters to all preferences and styles, whether you prefer a clean, subtle design or a big statement piece. It empowers you to confidently explore a vast range of watches, ensuring that each selection harmonizes perfectly with your wrist, enhancing your overall look and comfort.
Don't let ill-fitting watches hold you back from making a stylish statement. Experience the convenience and precision of the Calculator and discover the perfect watch size that will elevate your timekeeping experience to new heights. Empower yourself with this invaluable tool and unlock a world of well-fitted watches that reflect your unique personality and refined taste.
Try the Watch Size Calculator today and embark on a journey of the perfect timepiece selection tailored to you.
---
Watch Size Calculator
Please enter your wrist size:
---
Frequently Asked Questions
What watch styles are available in the calculator?

The watch size calculator includes several watch styles for you to choose from. The available types are:
Classic
Dressy
Sporty
Casual
Smartwatch
You can select the style that matches your preferences or the type of watch you are interested in.

Can I use the watch size calculator for any wrist size?

The watch size calculator is designed to accommodate a range of wrist sizes. The calculator provides accurate recommendations for wrist sizes between 15 and 22 centimeters (6 and 10 inches). If your wrist size falls within this range, you can confidently use the calculator to determine the appropriate watch size.

How accurate are the watch size recommendations?

The watch size recommendations provided by the calculator are based on common industry standards and general guidelines for watch sizes. However, it's important to note that personal preferences can vary. Some individuals may prefer a slightly larger or smaller watch size based on their style and comfort preferences. The calculator offers recommendations as a starting point, and it's always a good idea to try on watches in person to find the size that feels best on your wrist.

Can I switch between different units of measurement?

Yes, the watch size calculator allows you to switch between centimeters and inches as the unit of measurement for wrist size. Select your preferred team from the dropdown menu before entering your wrist measurement.

Can I use the watch size calculator on a mobile device?

Yes, the watch size calculator is designed to be mobile-friendly, allowing you to access and use it on various devices, including smartphones and tablets. You can conveniently calculate the recommended watch size using your mobile device wherever you are.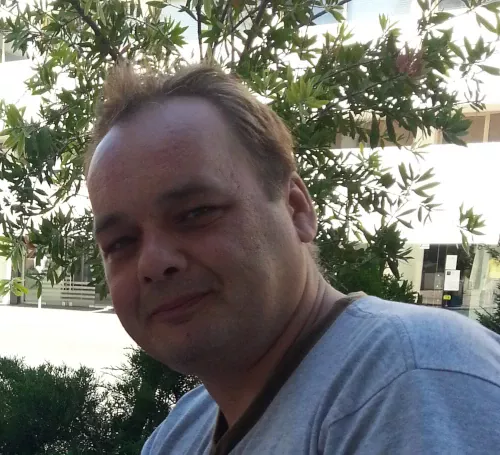 Pashalis Laoutaris
Fashion Blogger
I am a professional writer, fashion blogger, and owner of the site https://laoutaris.com. As a salesperson for more than 20 years, I have experience of 10 years in the fashion industry. I consider myself a true fashionista. I am writing daily blog articles about fashion, tools and converters, and everything you need to know about the current fashion trends.
Share this article
Our Latest Articles
Laoutaris Recommends