Upgrade your style and productivity with these top smartwatches for men, including Apple, Samsung, Fitbit, and more. Track your fitness, get notifications, make payments, and more.
Table of Contents
Apple Watch Series 9
The Apple Watch Series 9 is a significant upgrade from its predecessors, with many new features and improvements that make it a compelling choice for those in the market for a new smartwatch. Here's a detailed review:
| | |
| --- | --- |
| What We Like | What We Want to Change |
| Various sizes, colors, and bands. | Low battery life. |
| Many safety, fitness, and health features. | Visually same as the previous model. |
| Fully compatible with the iPhone. | Bring the Double Tap soon. |
| Smooth operation and fast performance. | |
Design & Build: The Apple Watch Series 9 maintains the iconic design of its predecessors, with subtle changes such as a new pink finish. It's available in two sizes: 41mm and 45mm.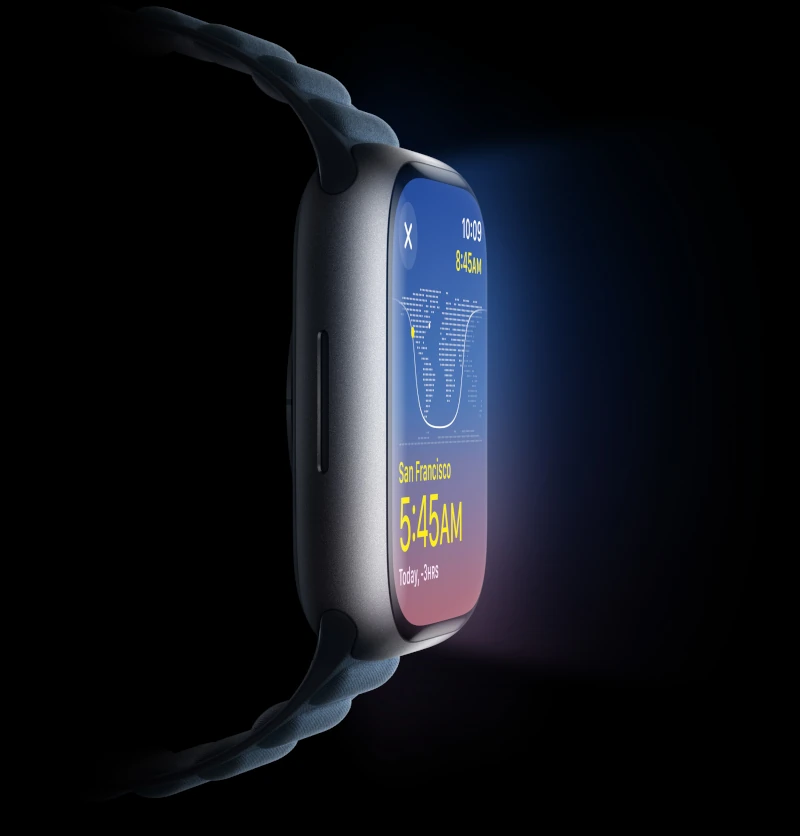 Apple Watch Series 9 is 2x brighter than Series 8.
Performance: The Series 9 is powered by Apple's new S9 processor, which offers significant performance upgrades. This results in faster Siri interactions and a brighter display.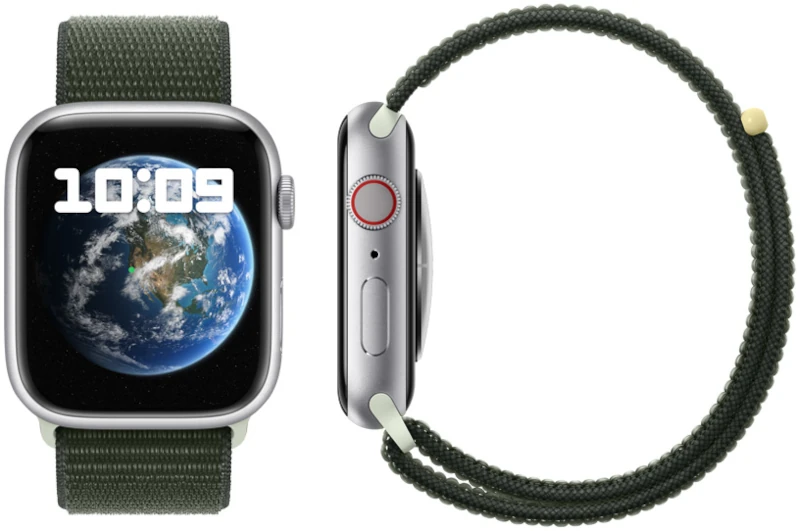 The Apple Watch Series 9 is carbon neutral.
Features: One of the standout features of the Series 9 is the introduction of a new double-tap gesture, which allows users to control the watch with one hand. This feature is expected to be a game-changer and is sure to be used every day. The watch also has on-device Siri, ensuring that health queries are processed securely.
Battery Life: The battery life remains the same as its predecessor, offering around 18 hours of usage. However, a low-power mode can extend this to 36 hours.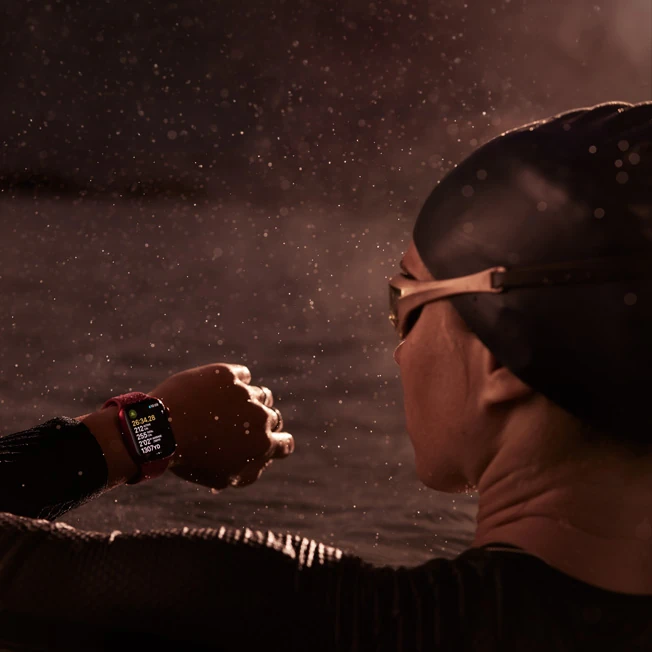 The Apple Watch Series 9 is 50m water resistant.
Cons: Despite its many improvements, the Series 9 does have some drawbacks. The new Find iPhone feature only works with iPhone 15, and there's no improvement in battery life.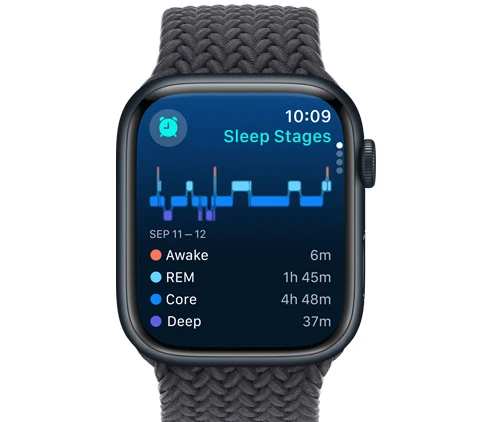 The Apple Watch Series 9 shows the Sleep App.
The Apple Watch Series 9 is the best smartwatch, thanks to significant performance upgrades and handy new features like the double-tap gesture. It's also the first carbon-neutral device from Apple, reflecting the company's commitment to environmental sustainability.
Samsung Galaxy Watch 6
The Samsung Galaxy Watch 6 has received positive reviews for its design, performance, and features. Here are some key points:
| | |
| --- | --- |
| What We Like | What We Want to Change |
| The efficiency of the battery is two days. | Please lower the price. |
| The design is simple and clean. | We want more 3rd party apps. |
| It is easy to operate with the digital controls. | |
Design & Build: The watch is well-designed and shines when teamed with a Samsung phone. It sports the same sleek design as its predecessor but features a more extensive and brighter screen.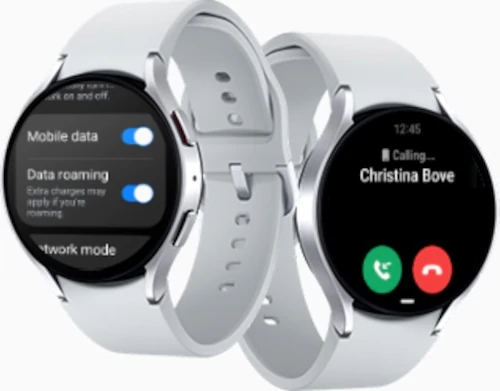 Samsung Galaxy Watch 6 connectivity features.
Performance: The watch has an updated processor and RAM, delivering enhanced performance and efficiency across the board. It offers excellent performance and a fantastic lifestyle, fitness, health, and safety features.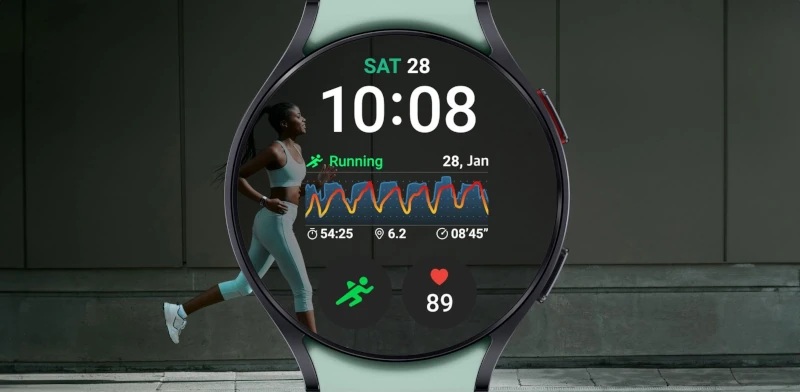 Samsung Galaxy Watch 6 fitness screen.
Features: The watch has new health features, including a high-heart-rate alert and fall detection. It also includes a digital bezel for quick scrolling, excellent sleep insights, an active skin temperature sensor, and reliable automatic workout detection.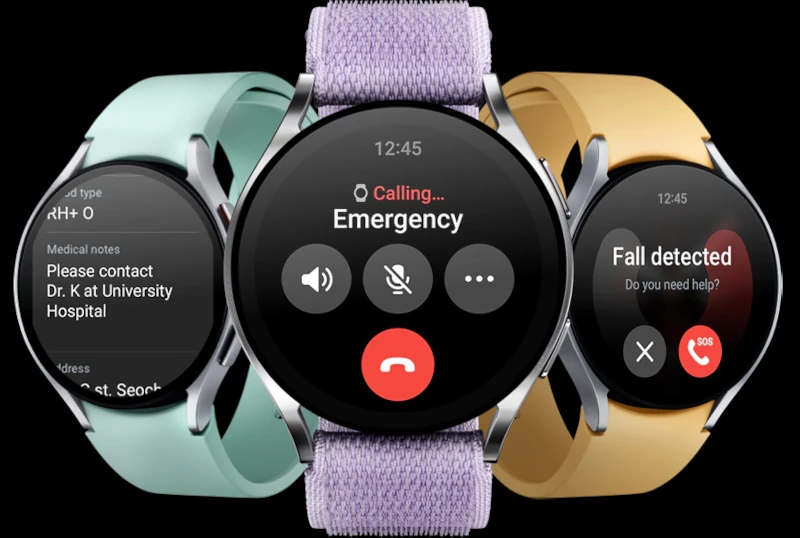 Samsung Galaxy Watch 6 safety options.
Battery Life: The battery life isn't as lousy day-to-day as initially thought; it's easily comparable to its competitors, but still not where some would like it to be. However, in testing, the Galaxy Watch 6 lasted less than a full day on a charge with the always-on display enabled.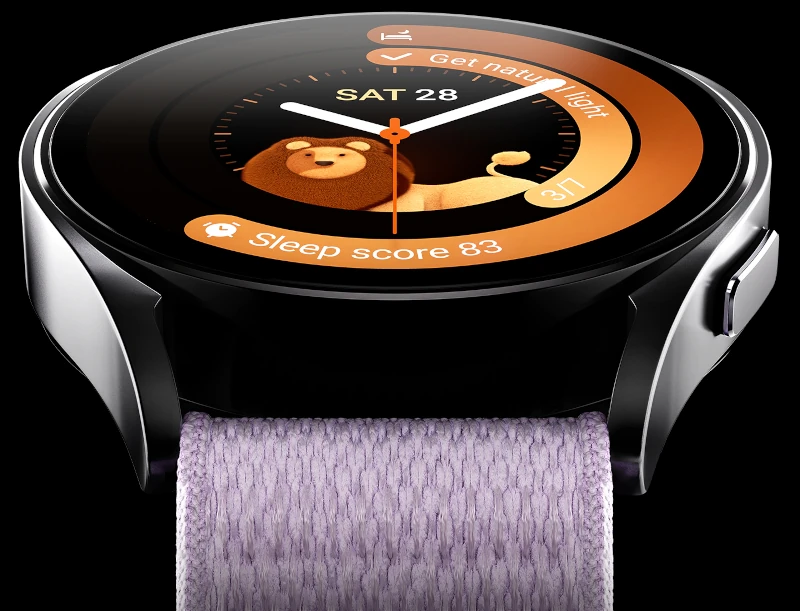 Samsung Galaxy Watch 6 with the Sleep App.
Cons: The watch is still constrained by battery life, and you can't share fitness data with Google Fit. There are minor workout heart rate accuracy issues.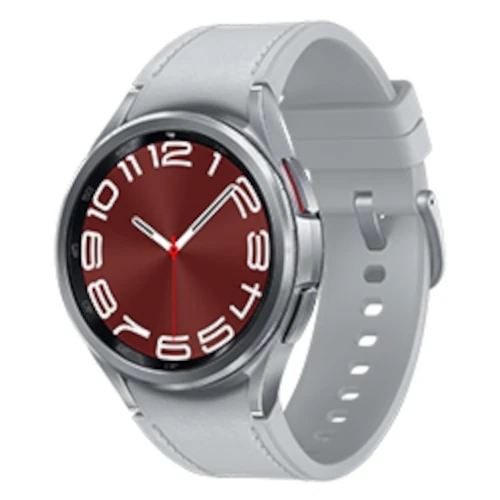 Samsung Galaxy Watch 6 Classic. The classic option.
The Samsung Galaxy Watch 6 is an excellent device and the best Wear OS watch available. However, it's an iterative upgrade in many ways.
Google Pixel Watch 2
The Google Pixel Watch 2 is a solid upgrade from its predecessor, offering a range of new features and improvements. Here's a detailed review:
| | |
| --- | --- |
| What We Like | What We Want to Change |
| Fast charging times | Gives us more sizes. |
| Battery time | Safety features require FitBit Premium and LTE |
| Health and stress tracking | After the one-year warranty, you can't repair it. |
| Safety check as a emergency feature | |
Design & Build: The Google Pixel Watch 2 maintains the same design as its predecessor but with a few tweaks. It has a lightweight aluminum design, and the bezels are still thick. However, it only comes in one size.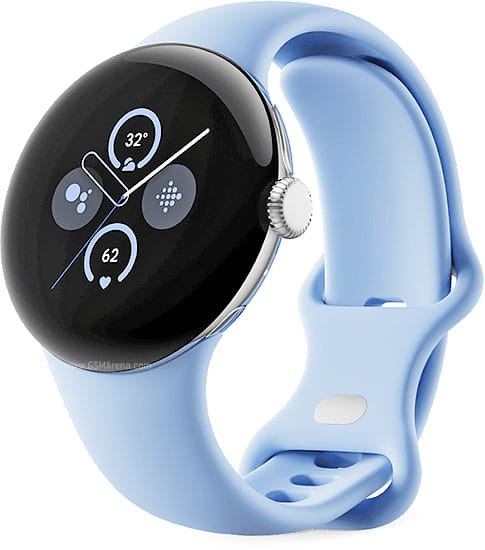 Performance: The watch is powered by a faster processor, which offers significant performance upgrades. This results in more immediate interactions and a brighter screen.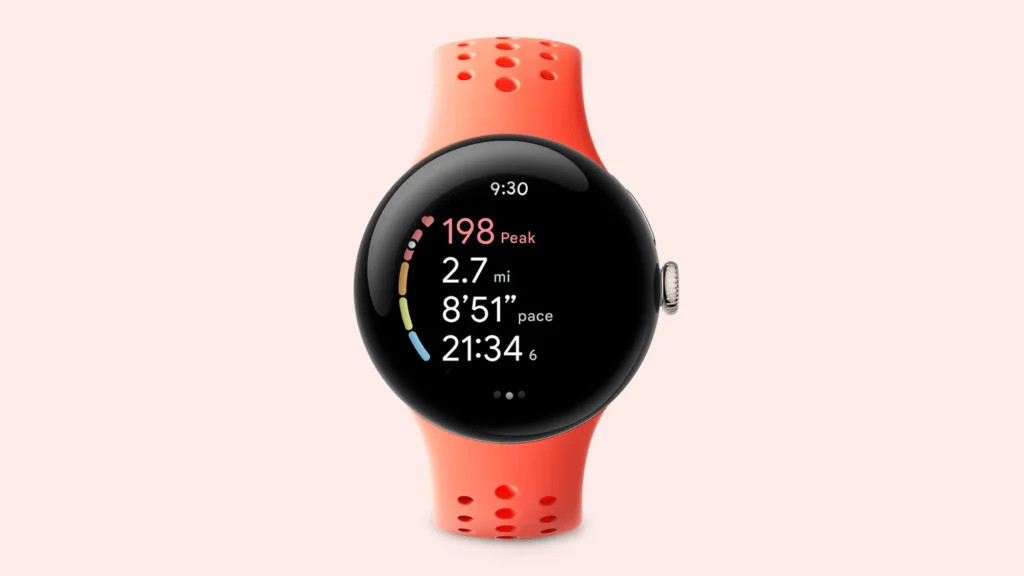 Features: The watch has new health tracking and safety tools. It includes a new heart rate sensor, stress detection, safety features, more workout tools, and auto-recognition of when you start and stop working out. However, the display bezels are still pretty chunky.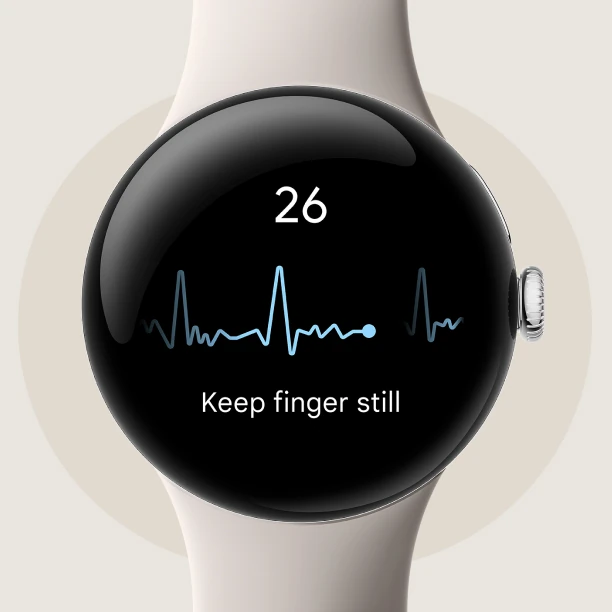 Battery Life: The watch has an improved battery life that can last 24 hours with the always-on display mode enabled—however, the watch switches to non-wireless charging.
Cons: Despite its many improvements, the Pixel Watch 2 does have some drawbacks. It only comes in one size option, and the bezels are still thick. It doesn't charge wirelessly.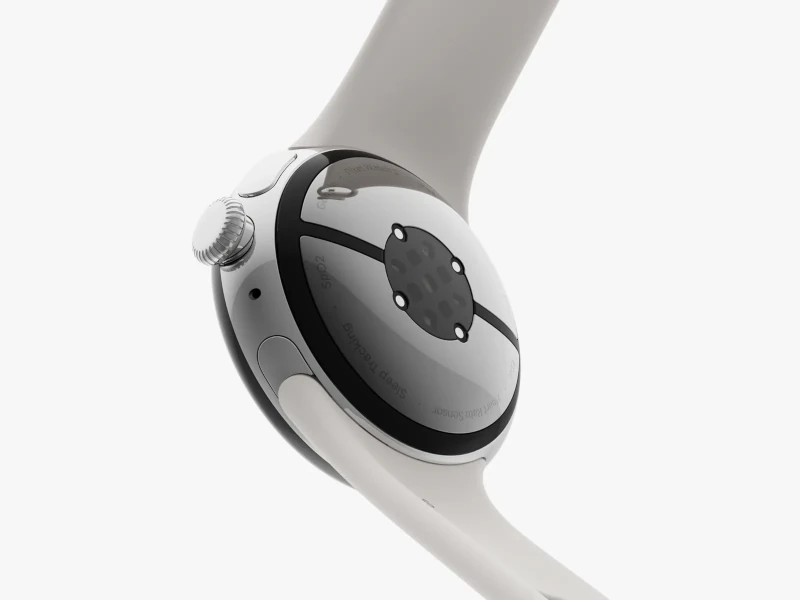 The Google Pixel Watch 2 is an excellent smartwatch that looks great and performs well. It's a top alternative to other smartwatches in the market. However, it's not quite what some users wanted.
Garmin Fenix 7
The high-end Garmin Fenix 7 smartwatch is rugged, durable, and ideal for active men and outdoor adventurers. Its premium scratch-resistant domed sapphire crystal lens and stainless steel or titanium bezel hold up to hardcore activities. You get impressive longevity with over 18 days of battery life in smartwatch mode and 57 hours in GPS mode.
| | |
| --- | --- |
| What We Like | What We Want to Change |
| Improved battery life | The price has to be lowered. |
| Great touchscreen response | More upgrades in each series. |
| Impressive tracking accuracy | More smartwatch features. |
| | |
Rugged Design Built for Athletes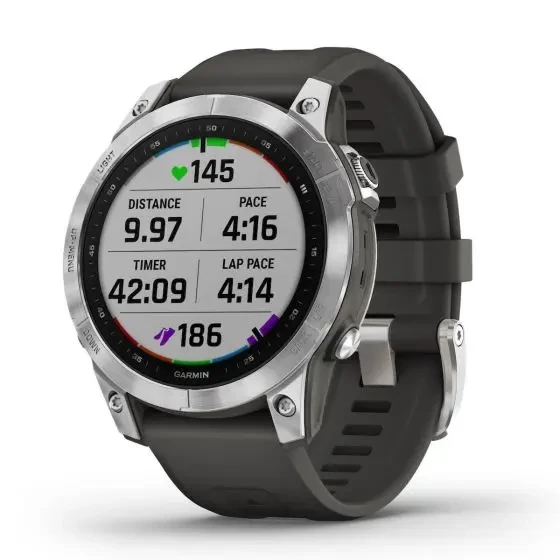 As you'd expect from Garmin's leading outdoor watch, the Fenix 7 is water-rated to 10ATM for swimming, snorkeling, paddle boarding, and aquatic adventures. The buttons provide glove-friendly control during activities. It meets military standards for thermal, shock, and water resistance. No matter how intense your workout gets, the Fenix 7 keeps up.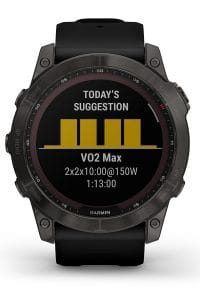 Advanced Training & Tracking
Serious athletes will love the Fenix 7's extensive fitness tracking metrics. It offers over 15 preloaded sports modes like running, biking, golf, surfing, skiing and more. Using multiple global navigation satellite systems, it provides precise positional data for hiking, climbing, navigation, and other outdoor activities.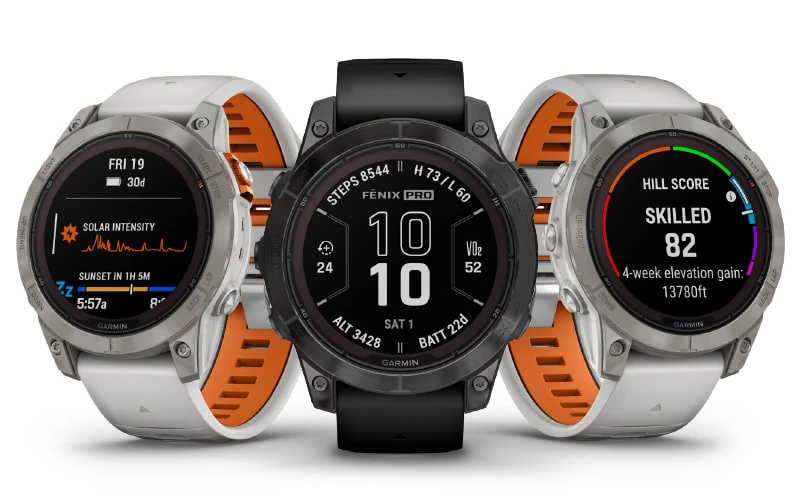 Check out the Garmin Fenix 7 Pro here.
Training tools like PacePro help you tailor your running pace for courses with elevation changes. The new touchscreen allows easy access to data mid-workout. And the Real-Time Stamina Tool indicates when you're pushing too hard. For an in-depth training dashboard, the Fenix 7 can't be beat. Check out the review of Garmin Fenix 7 Pro here.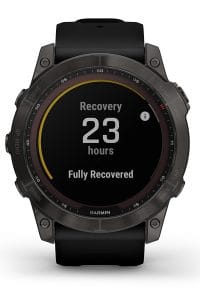 Intelligent Features & Garmin Ecosystem
In addition to its rugged athletic design, the Fenix 7 offers convenient intelligent features. Get notifications from your phone, contactless payments using Garmin Pay, onboard music storage for playlists, and access to third-party apps like Strava, Uber, AccuWeather, and more. Sync your data to the Garmin Connect ecosystem to view trends, receive coaching, and join challenges.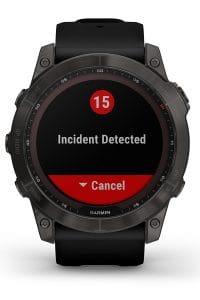 For active men invested in using data to optimize their performance and health, the Garmin Fenix 7 provides an unparalleled fitness tracking experience.
TicWatch Pro 5
The TicWatch Pro 5 is a top-of-the-line smartwatch from Mobvoi that has been highly praised in reviews.
| | |
| --- | --- |
| What We Like | What We Want to Change |
| Three day battery life | More sizes please |
| Bright Amoled Display | Absent cellular capability |
| Nice minimalist design | Different apps for each function |
| | |
Design and Display: The TicWatch Pro 5 features a traditional round face with a shiny aluminum bezel and crosshatch detailing. It looks closer to an analog timepiece than many on the market. It has a bright and beautiful 1.43-inch, 466-by-466-pixel AMOLED always-on display covered by anti-fingerprint Corning Gorilla Glass. The watch also features a physical button and a rotating crown for navigation.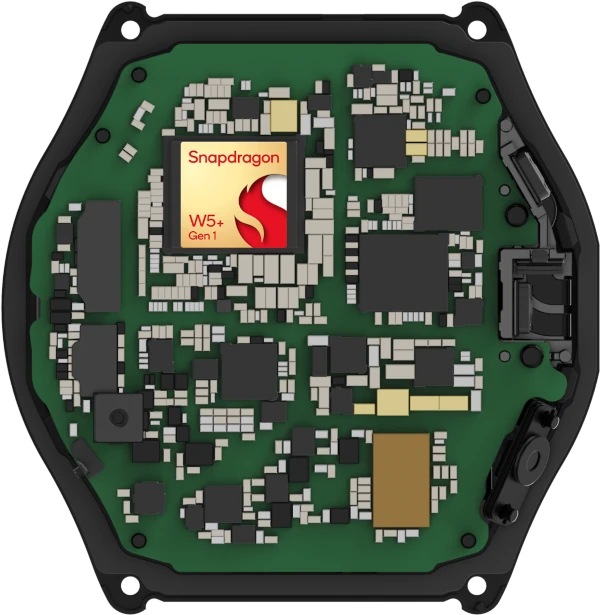 Performance: The TicWatch Pro 5 runs on the Snapdragon W5+ chip, making it a wrist-mounted powerhouse. It offers smooth and snappy performance, providing an excellent Wear OS 3 experience.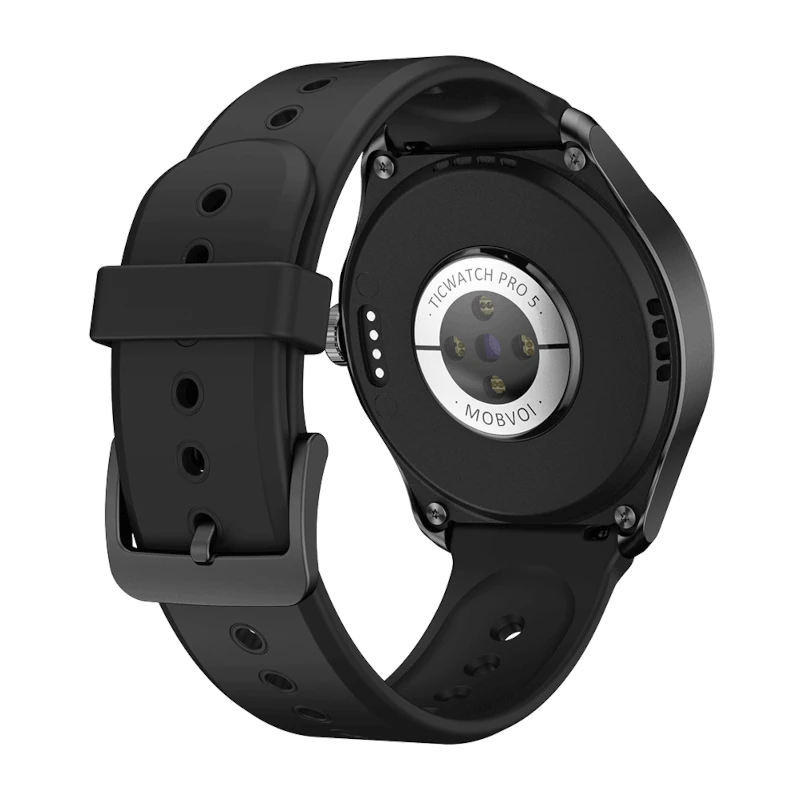 Battery Life: One of the standout features of the TicWatch Pro 5 is its excellent battery life. It can power through up to 80 hours on a single charge.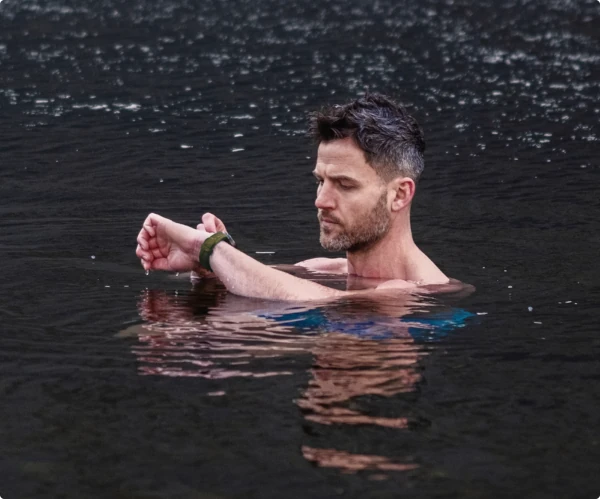 Fitness Tracking: The TicWatch Pro 5 collects stacks of information that is comprehensively laid out for you. It offers robust fitness- and health-tracking capabilities.
The TicWatch Pro 5 is priced at $279.99. While it's not the cheapest smartwatch on the market, it offers good value for money, given its features and performance.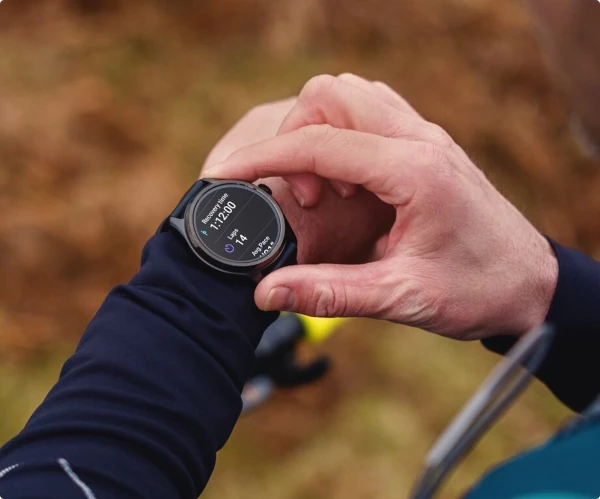 In conclusion, the TicWatch Pro 5 is an outstanding WearOS Pixel Watch alternative that doesn't disappoint. It's well worth a look for budding fitness enthusiasts, longtime gym goers, and anyone taking a renewed interest in their health.
Fossil Gen 6
The gorgeous Fossil Gen 6 smartwatch has a stylish design and full touchscreen functionality. Its premium stainless steel case and interchangeable bands let you customize your look from sleek to rugged. With fast charging, you get 80% battery for all-day power in just over 30 minutes.
| | |
| --- | --- |
| What We Like | What We Want to Change |
| Fast charging feature | The battery life needs to get bigger. |
| The design is beautiful | Only 3 ATM water resistant? |
| The menu is easy to navigate. | Please fix the inaccurate GPS. |
| | |
Stylish & Customizable
Fossil is known for fashionable timepieces, and the Gen 6 delivers a sleek style you can personalize. The 44mm case comes in rose gold tone, smoke, and silver finishes to match your aesthetic. Choose from various colors of leather, stainless steel, silicone, and nylon watch bands. With thousands of watch face combinations, you can completely change your look whenever possible.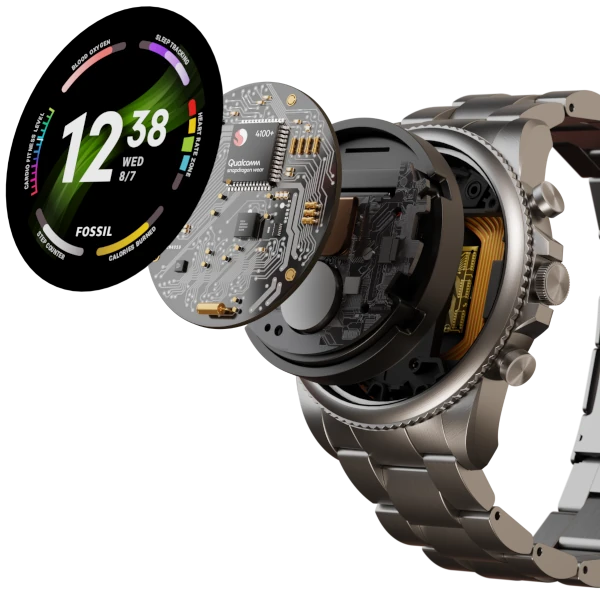 Despite its stylish exterior, the Gen 6 is durable with 3ATM water resistance, making it splash and swim-proof. The always-on 1.3″ AMOLED display is scratch-resistant and provides excellent visibility even in sunlight.
Smart Connectivity With Wear OS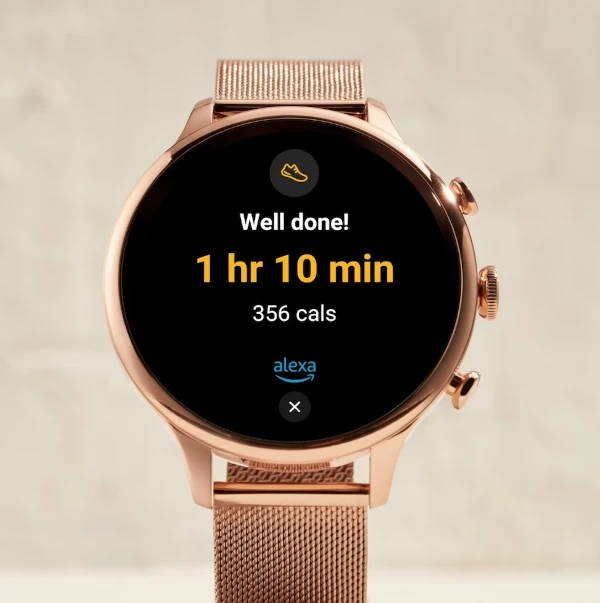 The Fossil Gen 6 runs on Google's Wear OS, giving you access to Google services like Assistant, Maps, and Pay. Get notifications from your Android or iPhone device. Customize your watch face or download third-party apps from the Google Play store. Use Google Assistant for voice commands to set reminders, start a workout, control smart home devices, and more.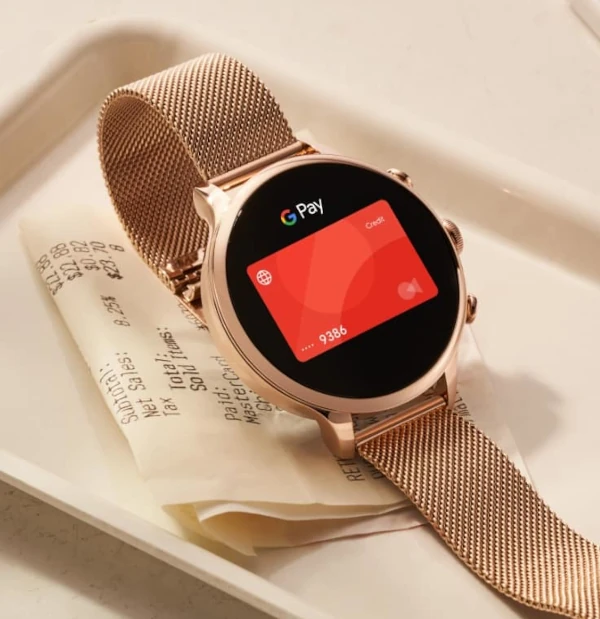 With the Snapdragon Wear 4100+ platform, everything runs smoothly and responsive. Monitor your health with sensors for continuous heart rate, SpO2, sleep tracking, cardio fitness levels, and more. For an elegant smartwatch powered by Wear OS, Fossil Gen 6 is a top contender.
Critical Benefits of Smartwatches for Men
Beyond just telling time, smartwatches offer many beneficial features and capabilities:
Fitness Tracking & Health Insights – Monitor activity, heart rate, and sleep to improve your health.
Notifications & Alerts – Discreetly screen calls, texts, and app alerts on your wrist.
Voice Assistants – Get quick info, set reminders, and control devices via Siri, Google Assistant, etc.
Mobile Payments – Pay quickly and securely via NFC at checkout terminals.
Music Control – Change tracks and volume right on your watch.
Customization – Change watch face design, colors, and info panels.
Smartphone Integration – Alerts for messages, remote camera shutter, Find My Phone.
Built-in GPS – Track pace, route, and distance for outdoor workouts sans phone.
3rd Party Apps – Download useful apps like Uber, Yelp, and sports apps.
Productivity – Calendar access, alarms, weather, news, and notifications keep you informed.
Water Resistance – Safe for swimming, water sports, rain, and sweat on select models.
Key Factors to Consider When Shopping
With so many models available from various brands, it helps to narrow your options by determining the following:
Compatible Phone – Apple Watch requires an iPhone; Wear OS pairs best with Android; Some support both ecosystems.
Features Needed – Which sensors and capabilities take priority, like always-on display, GPS, NFC payments, voice assistant access, and LTE cellular?
Price Range – Budget watches start under $200; Premium models go up to $1000+. Determine how much you can spend.
Style Preferences – Sporty silicone or sleek stainless steel? Slimmer 40mm case or larger 44 mm+? Match bands to your aesthetic.
Use Cases – Casual daily use? Rugged fitness/outdoors? Business/work? Medical monitoring? Each has different needs.
Watch OS – watchOS for Apple, Wear OS on many Android watches, Tizen on Galaxy watches. This affects apps.
Battery Life – Daily charging vs week-long battery? Some models have power-saving modes.
Selecting the proper smartwatch becomes much more manageable once you determine your must-have features, style, phone type, usage needs, and budget.
FAQ
What smartphones are compatible with smartwatches?

Apple Watch only works with iPhones
Wear OS watches like Fossil TicWatch connect with Android phones and iPhones
Samsung Galaxy Watches best pair with Android
Some models like Fitbit work across both iOS and Android

How long does the battery last on smartwatches?

Battery life varies widely among models – from daily charging to weeks:
Apple Watch 9 gets up to 18 hours of battery
Google Pixel Watch 2 lasts 24 hours.
Samsung Galaxy Watch 6 promises over 24 hours
Lower power modes can significantly extend battery

Can you go swimming with a smartwatch?

Most smartwatches offer some water resistance, but their capabilities vary.
Apple Watch 7 is swim-proof with a WR50 rating
Samsung Galaxy Watch 4 is 5ATM + IP68-rated
Titanium and stainless steel models are the most waterproof
Check the water rating – don't swim if the watch is not water-resistant

Do smartwatches work without your phone?

Basic features like time, activity tracking, and music storage work sans phone
But most connectivity and apps require Bluetooth pairing to a smartphone
Cellular-enabled models can make calls and access data independent of a phone

Is a smartwatch worth it?

For users wanting notifications, tracking, and access on their wrist – yes
Health-conscious users benefit from fitness metrics
Busy professionals can screen messages and be more productive
Intelligent features like contactless payments and voice assistants provide convenience
Premium build materials and bands make them a stylish accessory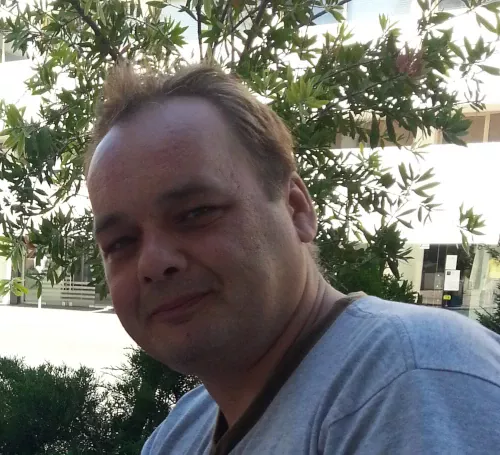 Pashalis Laoutaris
Fashion Blogger
I am a professional writer, fashion blogger, and owner of the site https://laoutaris.com. As a salesperson for more than 20 years, I have experience of 10 years in the fashion industry. I consider myself a true fashionista. I am writing daily blog articles about fashion, tools and converters, and everything you need to know about the current fashion trends.
Share this article
Our Latest Articles
Laoutaris Recommends