We found the best Taylor Swift's Live Appearances in the latest shows, which are excellent.
Table of Contents
All images are from Taylor Swift's Instagram feed.
Latest News about Taylor Swift.
Here are the latest news about Taylor Swift:
Taylor Swift's Eras Tour is a 2023-2024 concert tour supporting her discography. The tour began in Glendale, Arizona, on March 17, 2023, and is set to conclude in 2024. The show spans over three hours, with 44 songs divided into ten distinct acts that conceptually portray Swift's ten studio albums.
After a two-month break in December 2023 and January 2024, the multi-Grammy winner will pick up in February with a string of shows in Tokyo, followed by stops in Melbourne, Sydney, Singapore, Paris, Stockholm, Lisbon, Madrid, Lyon, Edinburgh, Liverpool, Cardiff, London, Dublin, Amsterdam, Zürich, Milan, Gelsenkirchen, Hamburg, Munich, Warsaw and Vienna.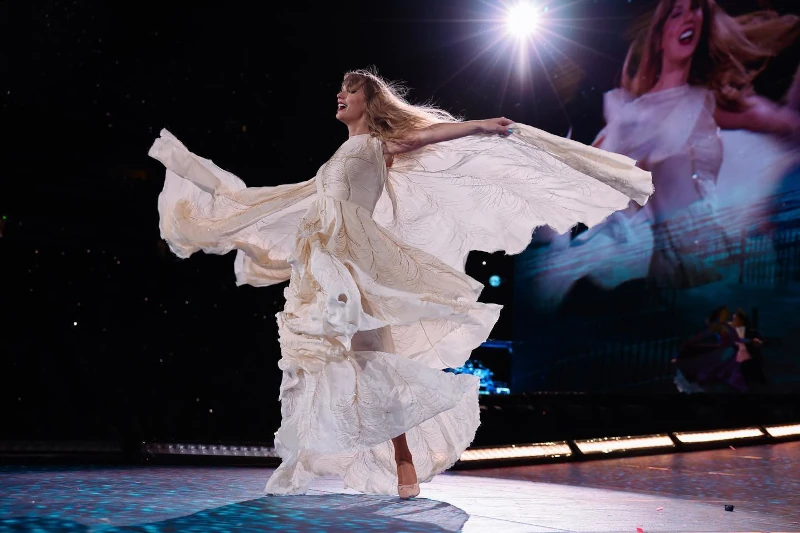 Taylor Swift in Seattle Live Show wearing an angelic dress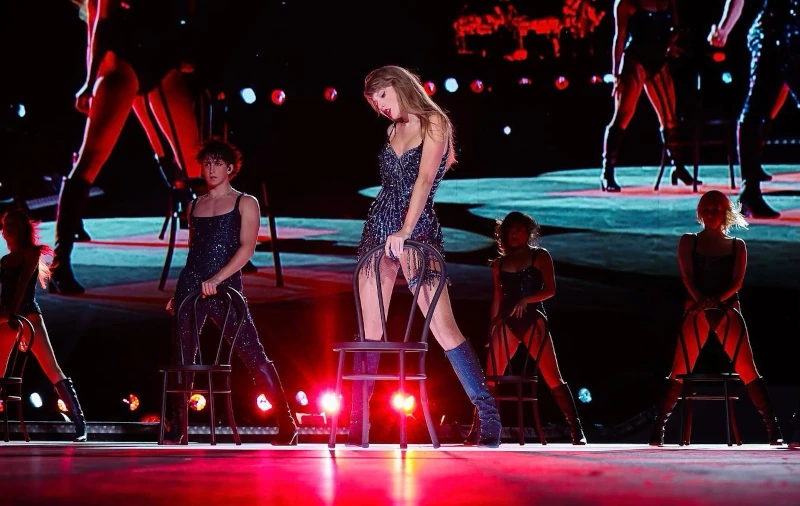 From The US Eras Tour in Denver Stadium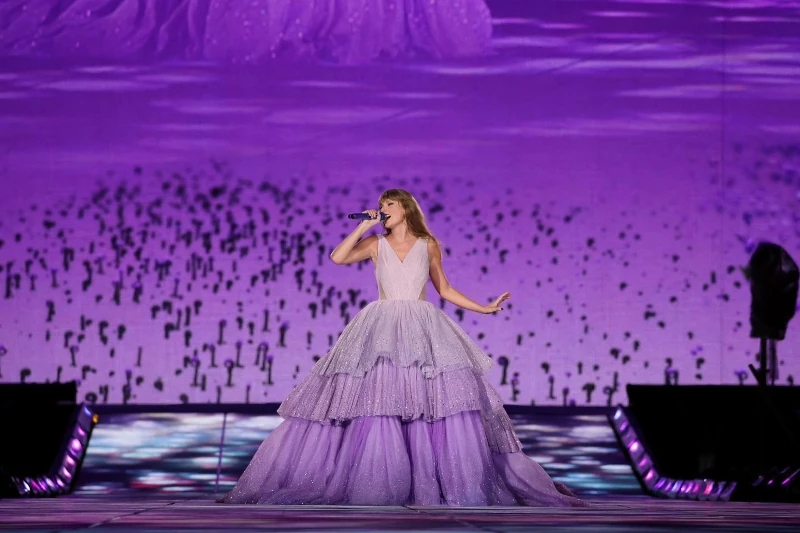 At Arrowhead Stadium in Kansas City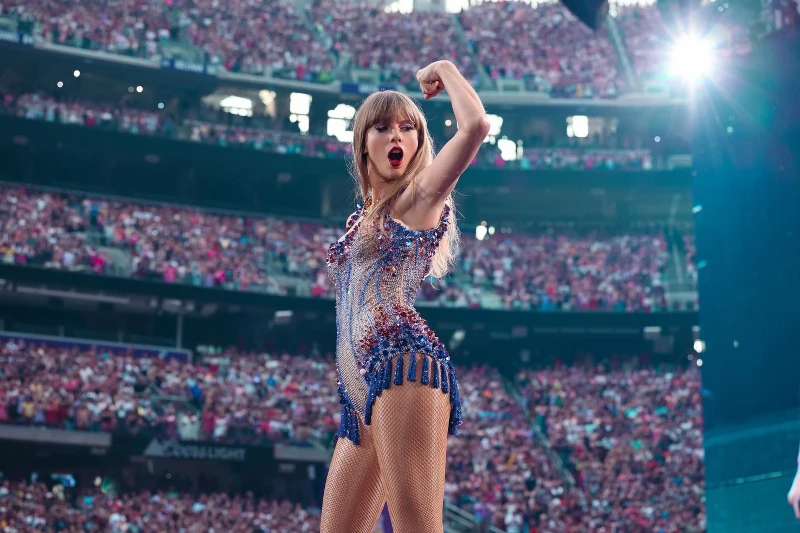 The Stadium in Minneapolis was packed with Swifties. What a fantastic show that night.
At Pittsburgh with her favorite white guitar and our favorite dress.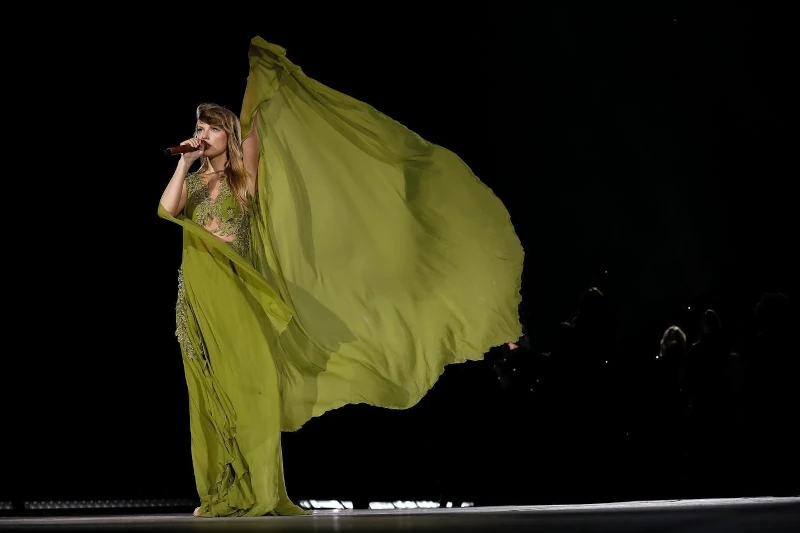 Playing for three nights at Solder Field in Chicago with a wonderful green outfit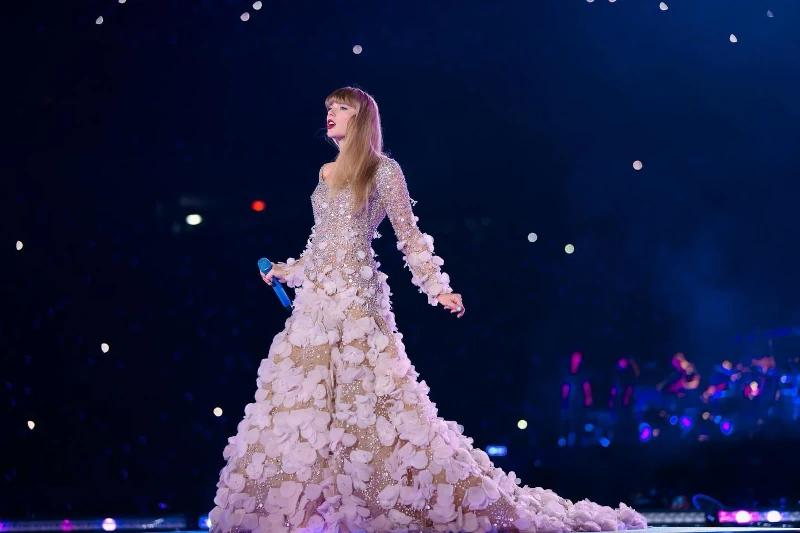 Almost 218,000 people were in Jersey at the 3-night shows. We for sure loved this amazing flower dress.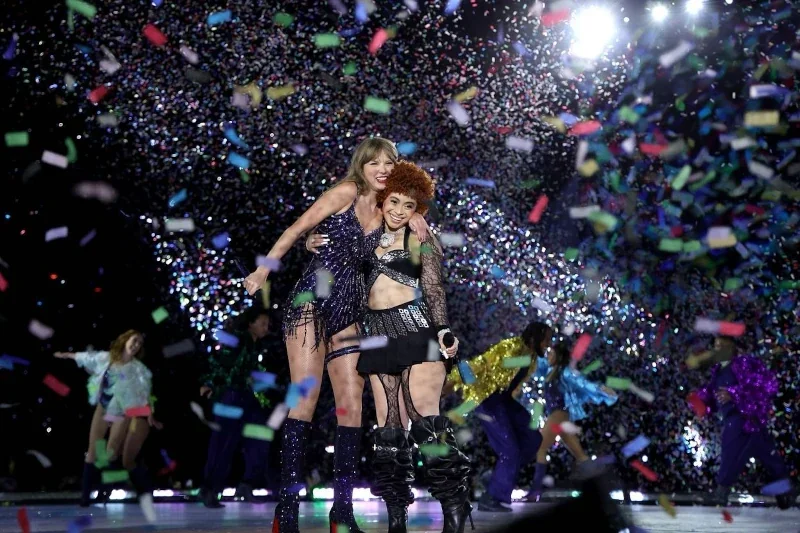 In Metlife Stadium at Jersey with this blue dress and the matching boots.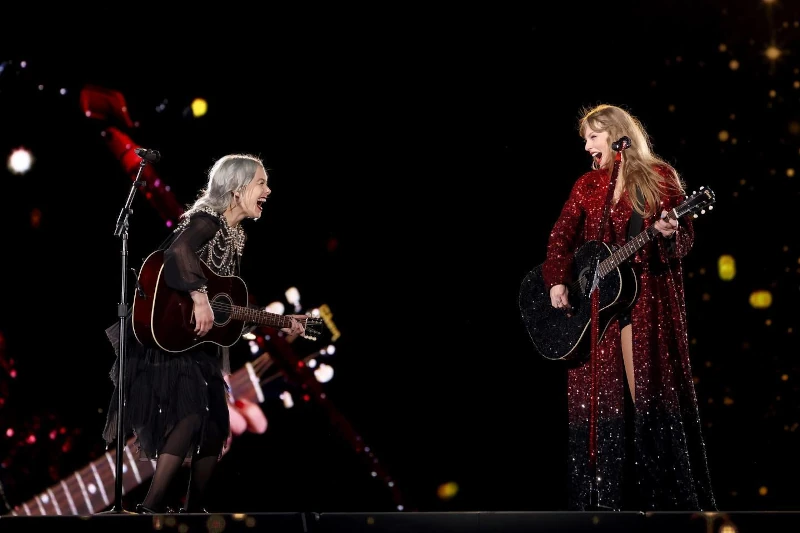 Look at this glorious red-black coat and the black matching guitar.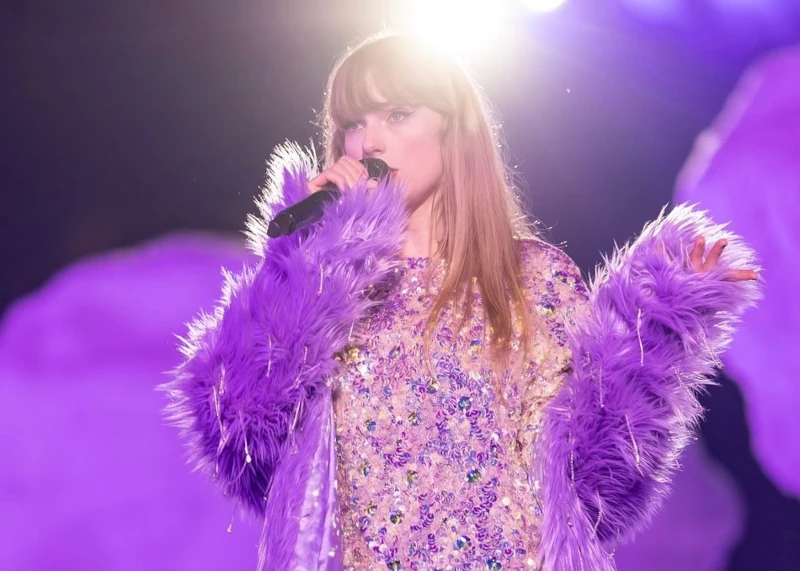 Wearing a fur coat (Our Favorite) in Atlanta for the three-night shows.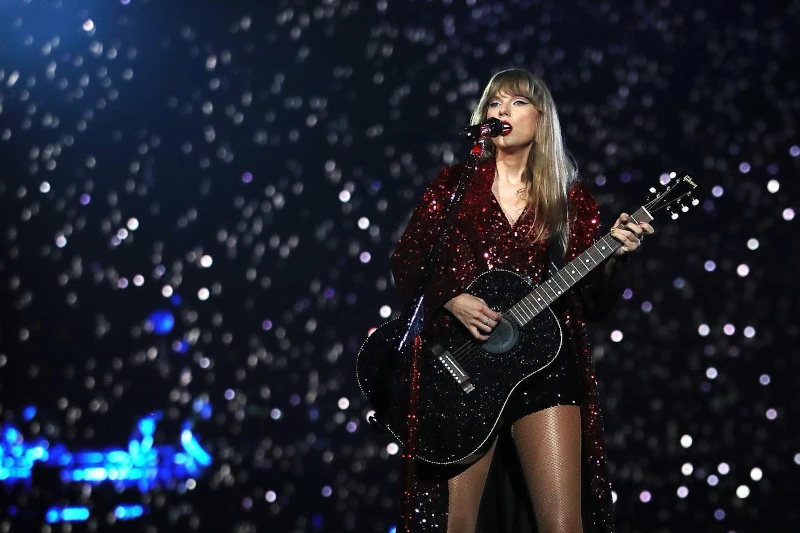 She cut her hand in Houston while running backstage for a quick change.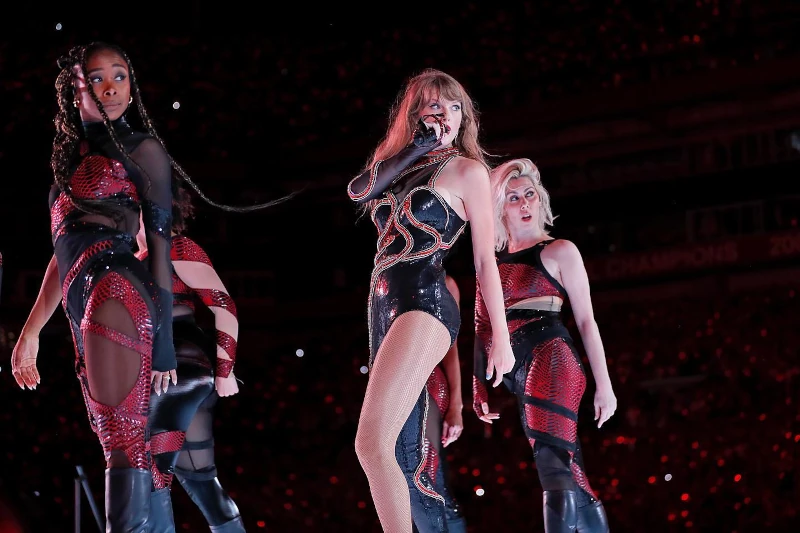 Three shows in Tampa with a stadium full of fans!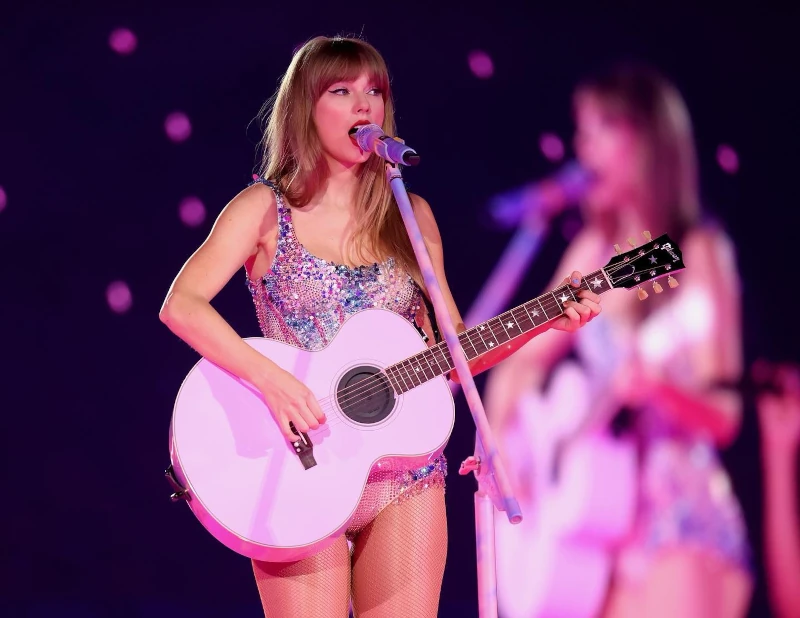 In Glendale, Arizona. A mesmerizing show.
Read About Taylor Swift's Eras Tour Concert Film.
Here is the latest news about Taylor Swift's Eras Tour Concert Film.
Box office analysts predict Swift's film could generate as much as $150 million during its weekend debut.
The Eras Tour film premiered at the Grove in Los Angeles, California, on October 11, 2023, and was released in theaters worldwide on October 13. The film was met with significant ticket demand, amassing a record $37 million on its first day of pre-sales in the United States. As of October 5, 2023, it has earned $100 million in global pre-sales, becoming the highest-grossing concert film ever.
Swifties do not forget the rerecording of 1989 is out on October 27.
Check to see Taylor Swift's Instagram here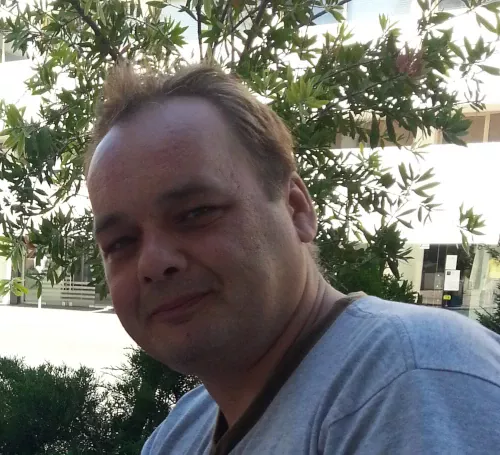 Pashalis Laoutaris
Fashion Blogger
I am a professional writer, fashion blogger, and owner of the site https://laoutaris.com. As a salesperson for more than 20 years, I have experience of 10 years in the fashion industry. I consider myself a true fashionista. I am writing daily blog articles about fashion, tools and converters, and everything you need to know about the current fashion trends.
Share this article
Our Latest Articles
Laoutaris Recommends