Are you a perfume lover? Need a lasting, timeless scent? Check out this list of the 10 most famous perfumes for women! Mixing classic and modern, these fragrances will surely add to your charm. Make an impression that lasts!
Table of Contents
"As an Amazon Associate, I earn from qualifying purchases."
The average reading time is 16 minutes.
Five Facts About 10 Most Famous Perfumes For Women Of All Time:
✅ Chanel No. 5 is one of the most iconic perfumes of all time and was created in 1921 by Gabrielle 'Coco' Chanel. (Source: Harper's Bazaar)
✅ The fragrance market is worth over $45 billion globally, with women's fragrances accounting for more than half of that. (Source: Business Wire)
✅ Joy by Jean Patou became an instant hit when it was released in 1929 and is still considered one of the best perfumes of all time. (Source: Town & Country)
✅ Opium by Yves Saint Laurent, released in 1977, was controversial due to its name and advertising but became a best-seller nonetheless. (Source: FragranceX)
✅ The top-selling women's perfume in the world is Coco Mademoiselle by Chanel, launched in 2001. (Source: Byrdie)
Importance of finding the perfect perfume
When selecting a signature scent, it's important to understand the perfume basics. Such as fragrance strengths, concentrations, and fragrance groups (fresh, woody, oriental, and floral). Sample different perfumes and note how they interact with your body chemistry. Consider whether it's for you, a pick-me-up, or a gift. Plus, the designer, niche brand, and notes like black pepper, cloves, incense, myrrh resin, carnation, jasmine, rose, and a spicy amber oriental finish.
The top 10 best perfumes for women of all time have historical importance. These trendsetters include Chanel No.5, Shalimar, and Thierry Mugler Angel. A perfect perfume can enhance your personality, boost your mood, and leave a lasting impression on others. So, take the time to explore different options and find the one that truly captures your unique personality and style.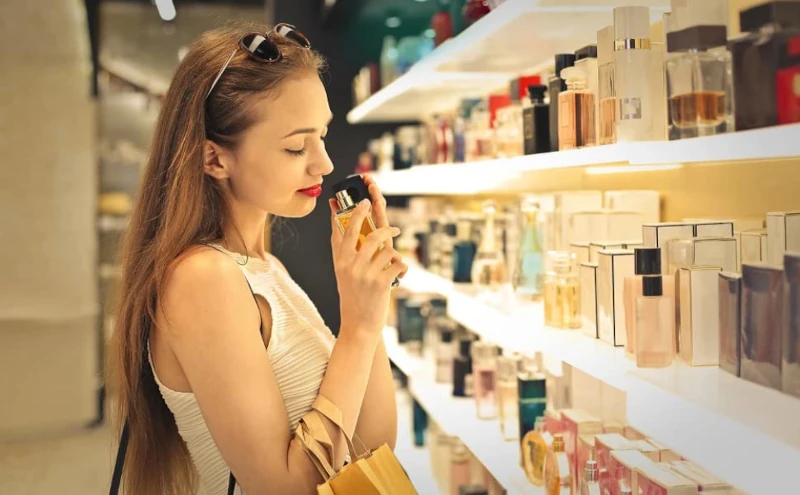 Frequency of women purchasing perfume
When it comes to buying perfume, understanding female shoppers' habits can help you make smarter decisions. Designers' flashy shows can make the perfume industry confusing. But, based on an NPD article, most women buy fragrances for themselves or to lift their mood, not because of trends. Also, you should pick a signature scent that fits your personality and style. Here are some tips:
Try different perfumes to see which ones you like. Don't be scared of niche scents.
Note the perfume concentration – it determines how long it lasts on your skin.
The top 10 best-selling fragrances are Chanel No. 5, Tom Ford Black Orchid, Christian Dior Hypnotic Poison, Frederic Malle Portrait of the Lady, Dolce&Gabbana Light Blue, Maison Francis Kurkdjian Baccarat Rouge 540, Yves Saint Laurent Opium, etc.
Pro tip: Visit a department store to sample different scents and find your perfect fit!
Overview of the article
This article offers readers a look at the top 10 most renowned perfumes for women. We chose each fragrance based on its distinguishing qualities, such as a one-man show, a personal treat, a signature scent, or a niche scent. Some are trendsetters while others have kept their classic appeal. With our tips and tricks, you can learn how to pick the right perfume for your mood and tastes.
We also cover info about perfume concentrations, helping you extend the life of your scent. Read this article to thoroughly understand the perfume industry and discover new perfumes, like Dolce & Gabbana Light Blue.
Pro tip: Before buying, test the perfume on your skin. Because of variations in body chemistry, perfumes can smell different on different people.
Perfume Basics and Tips&Tricks
Perfume can be confusing! Especially for those new to it. This article is here to simplify the topic and offer advice to all curious about perfume. Fragrance families, application techniques – readers will understand the must-knows of perfume and how to get the most out of their scent. All the basics and tips & tricks are included!
Explanation of S.P.A. Signature Factor Guide
S.P.A.'s Signature Factor Guide is an excellent tool for perfume aficionados. It helps them find the right perfume that matches their spirit and mood. It also helps them stand out from the crowd. SPA stands for scent, performance, and accessibility.
The guide considers various factors like personal style, skin type, and occasion. It looks into the latest trends in the perfume industry, such as niche fragrances and Dolce&Gabbana Light Blue. This helps readers understand all the different types of perfumes and their special characteristics.
With this guide, readers can make their way through the multitude of perfumes available. They can pick the perfect signature scent that reflects their personality and style.
Pro Tip: Always test a perfume on your skin for a few hours before buying it. This lets you see how it reacts with your body chemistry.
We have created a quick and effective way to see if the fragrance is good for you. Check it out here.
Fragrance Strengths and Perfume Concentrations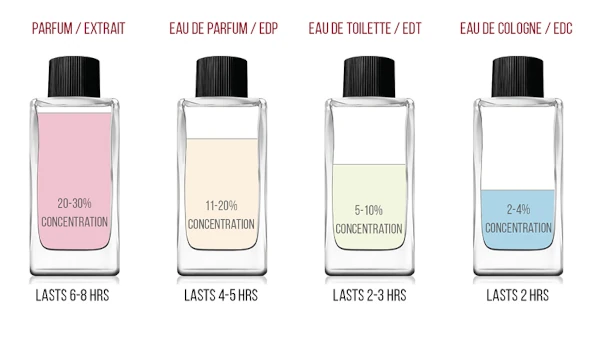 Fragrance strength and perfume concentration are essential to selecting the perfect scent. Strength can range from light to heavy, with light scents lasting a few hours and heavier ones lingering for over 24 hours. Concentration is indicated in percentages and the higher the percentage, the stronger the aroma. EDT and EDP are popular concentrations, with EDP having a higher oil content.
When picking a perfume, consider the occasion. From signature scents for every day to niche perfumes for special events, fragrances are fashionable and can even affect your mood. Before making a selection, test the scent on your skin, as it may smell differently on people. Choose wisely!
Difference between designer and niche perfumes
Designer and niche perfumes seem similar, but there are differences. Designer fragrances are made by well-known brands, often in large amounts. They're easy to find and appeal to many.
Niche perfumes are crafted in smaller batches by lesser-known brands or independent perfumers. They feature unique scent combos and are more luxurious, but cost more.
Which you choose depends on your preference, budget, and desired outcome. Designer fragrances are popular and recognizable, while niche perfumes let you express individuality and create a signature scent. Niche perfumes are trendsetters and can help enhance mood and evoke memories.
Tip: Try samples of both to find the perfect perfume.
Starting a perfume collection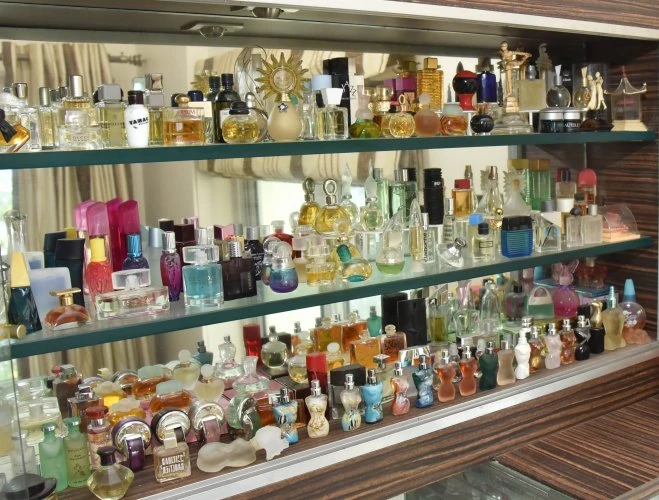 Are you feeling overwhelmed about starting a perfume collection? Don't worry, it's an exciting journey! With so many fragrances to choose from, it can be hard to know where to start.
Let's begin with the ten most famous perfumes for women of all time. These fragrances are timeless and have set the trend in the perfume industry. This way, you can understand scent families and find what you like. You can also learn the concept of having a signature perfume, and how it can become part of your style.
Pro Tip: When building your collection, try sample sizes or small bottles first. This way you can avoid disappointment and find the perfect scent for you!
How to properly wear and store perfume
Want your favorite scent to last? Properly wearing and storing perfume can help. Here are some tips and tricks!
Apply perfume to warm pulse points, like wrists, neck, and ears. This releases the fragrance throughout the day.
Apply it after showering or moisturizing. This locks in the scent, preventing it from evaporating.
Store perfume in a cool, dry place. Away from direct sunlight and heat sources.
Keep it in its original packaging or a dark-colored bottle to protect it from light.
Make the most of your favorite scent and prolong its lifespan! Want more inspiration? Check out our free guide about perfumes for women
Finding your signature scent
Searching for your perfect scent can be hard, but it's a fun exploration! With so many fragrances, it's important to know how to pick the one that fits your style, personality, and occasion.
Ten of the most popular perfumes for women have created trends and emotions for generations. Try these classics! But how do you find the one for you?
Identify notes you like
Learn about fragrance families
Smell them on your skin
Think about the lasting power, sillage, and seasonality too
Perfume is personal, and when you find your signature scent, you'll feel confident and strong! Pro Tip: Take a break between each perfume to avoid being overwhelmed.
10 Best Perfumes for Women: The List
"10 Best Perfumes for Women: The List" – a comprehensive guide. Women seek the perfect fragrance for their tastes and preferences. Difficult to choose from the countless options in today's market!
This list helps readers explore the best perfumes across categories like floral, fruity, woody, and oriental, making the search easier and more convenient.
Chanel No. 5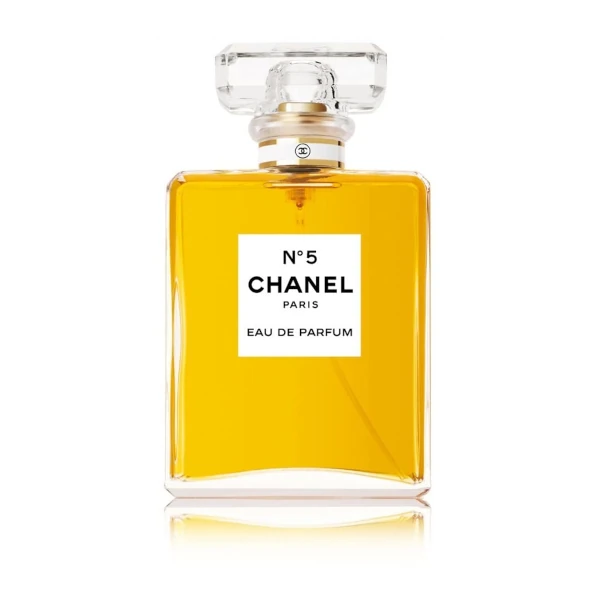 Chanel No. 5 is one of the most iconic perfumes of all time by Gabrielle "Coco" Chanel. This Eau de Parfum was launched in 1986. This scent changed the perfume industry, being one of the first with a blend of synthetic and natural ingredients. It has inspired many other fragrances. It is timeless and classic, adding sophistication to any outfit.
Pro tip: For a longer-lasting scent, spritz on pulse points like wrists and neck.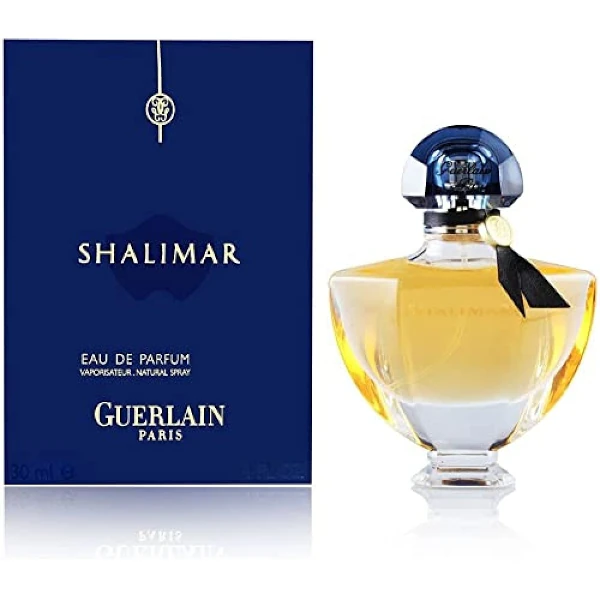 Guerlain Shalimar is an iconic, timeless scent that deserves a spot in the list of the 10 most famous perfumes for women of all time. It was created in 1990 and remains popular among fragrance connoisseurs. With its oriental and sensual notes of vanilla, jasmine, and bergamot, it's perfect for any occasion.
Including this legendary perfume in the list speaks of its immense popularity and trend-setting status in the fragrance industry. Knowing about this classic can help you decide on your fragrance preferences and give you a better understanding of perfume history.
Pro Tip: When looking for a perfume that will stand the test of time, consider the classics like Guerlain Shalimar. These fragrances have endured for decades due to their unique, timeless scents.
Tom Ford Black Orchid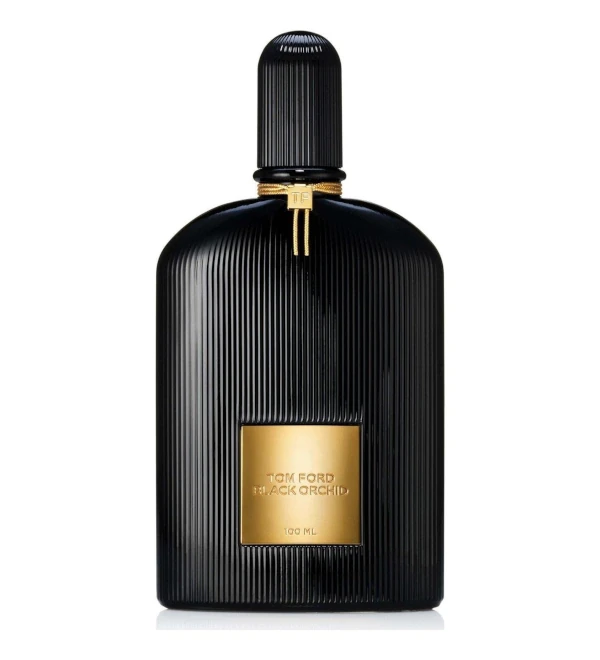 Tom Ford's Black Orchid is one of the 10 most iconic perfumes for women. Fashionistas and celebs love it! Tom Ford made a luxurious and mysterious scent with black truffle, bergamot, and ylang-ylang. A blend of florals and spices makes it ideal for an evening out or a special occasion. The black bottle with gold accents adds to its charm and sophistication.
Please read our article Free Perfume Guide For Women which will show you what you need to choose for different occasions.
Pro tip: Spray it on your pulse points for the fragrance to last all day.
Thierry Mugler Angel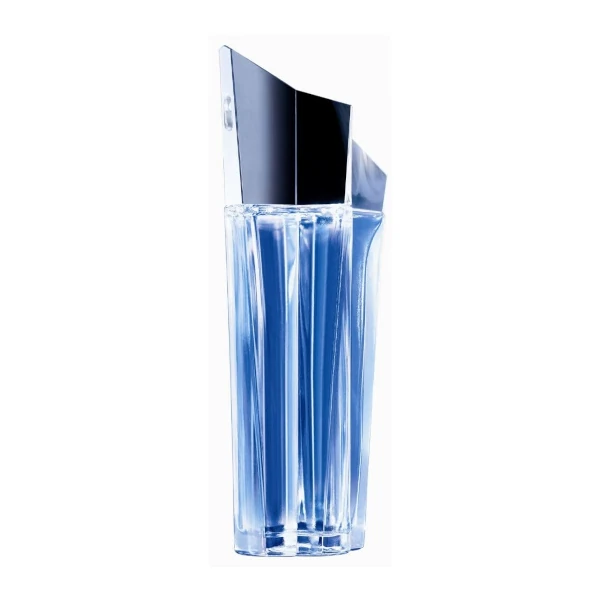 Thierry Mugler Angel is a trendsetter of the top 20 perfumes for women. It has a unique mix of vanilla, sandalwood, bergamot, and patchouli. Perfect for making a statement and leaving an impression. The heading includes this scent, so readers know it is essential for those keeping up with trends. It is one of the 10 most famous perfumes of all time.
A tip: Sample your signature scent to ensure it suits your body chemistry and style.
Christian Dior Hypnotic Poison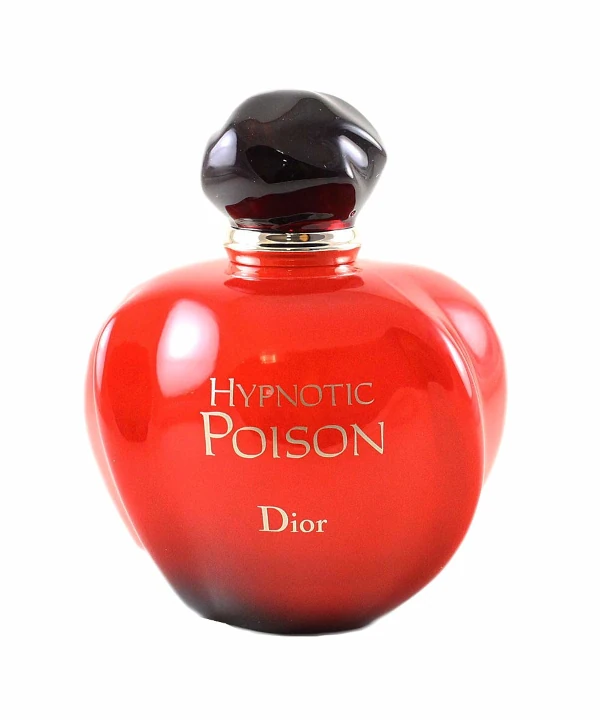 Christian Dior's Hypnotic Poison is a timeless classic. It's one of the most popular scents for women, with a unique and mysterious blend of notes. It includes: Intoxicating bitter almond and caraway spice, opulent Sambac jasmine, mysterious Jacarandra, and sensuous vanilla and musk This fragrance also appeals to readers looking for trendsetting and time-tested fragrances. Plus, it's great for readers who specifically want Christian Dior perfumes.
Pro Tip: Select Eau De Toilette instead of Eau De Perfume if you want to buy for cheaper price
Frederic Malle Portrait of the Lady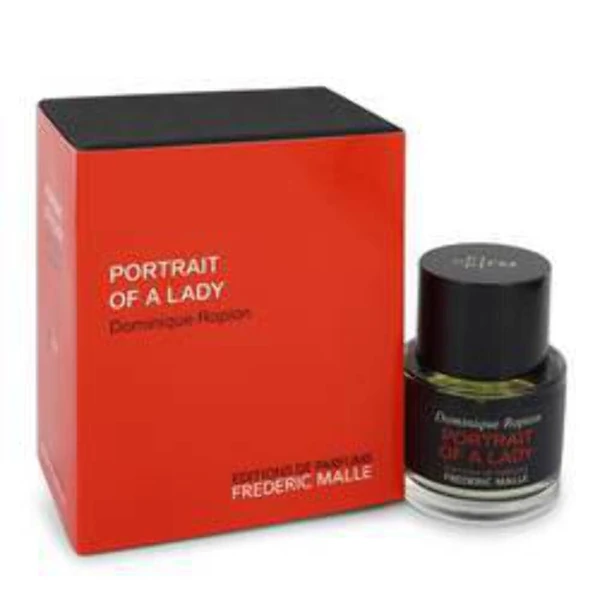 Frederic Malle's Portrait of the Lady is THE must-have for every perfumed woman. It's a trendsetter in the perfume biz and has been a ladies' favorite for years. Rose, patchouli, and sandalwood make an unforgettable aroma that lingers for hours. Unlike some perfumes that can be strong, this one has a gentle yet distinct fragrance. Perfect for day and night wear!
If you need a new fragrance or a gift for someone special, this one is a must-see!
Key notes: Rose Essence, Blackcurrant, Raspberry, Cinnamon, Clove, Rose Absolute, Patchouli, Sandalwood, Incense, Ambroxan, White Musk Cocktail.
Dolce&Gabbana Light Blue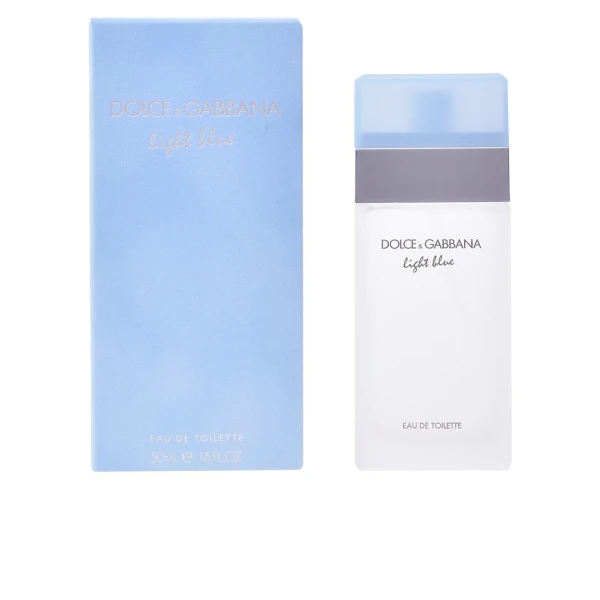 Dolce&Gabbana Light Blue is iconic. It's timeless and classic, perfect for any woman. It's become a trendsetter in the fragrance industry. Citrus and floral notes make it light and refreshing. The bright blue bottle is simple and stylish.
Add it to your collection for a boost of confidence and femininity. Whether you're going out for dinner or brunch, this scent will make you stand out.
Pro tip: There are many options in the sizes to choose from
Maison Francis Kurkdjian Baccarat Rouge 540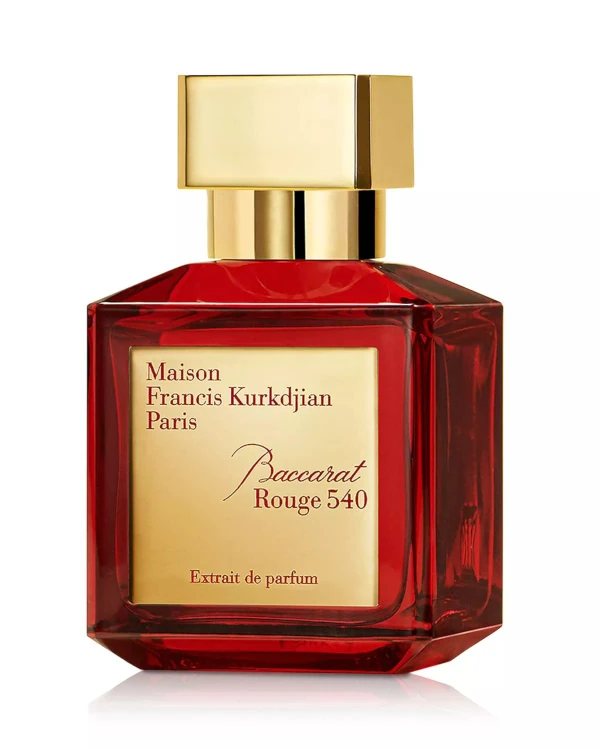 Maison Francis Kurkdjian Baccarat Rouge 540 is trendsetting in the perfume world. It's one of the best fragrances for women. It has a mix of flowers and woody notes. Jasmine and saffron are the most obvious. Plus, it has ambroxan – a synthetic that replicates the scent of ambergris. This gives it long-lasting power. Perfect for romantic evenings or nights out with buddies.
If you want a scent that will get attention, Maison Francis Kurkdjian Baccarat Rouge 540 is worth trying!
Yves Saint Laurent Black Opium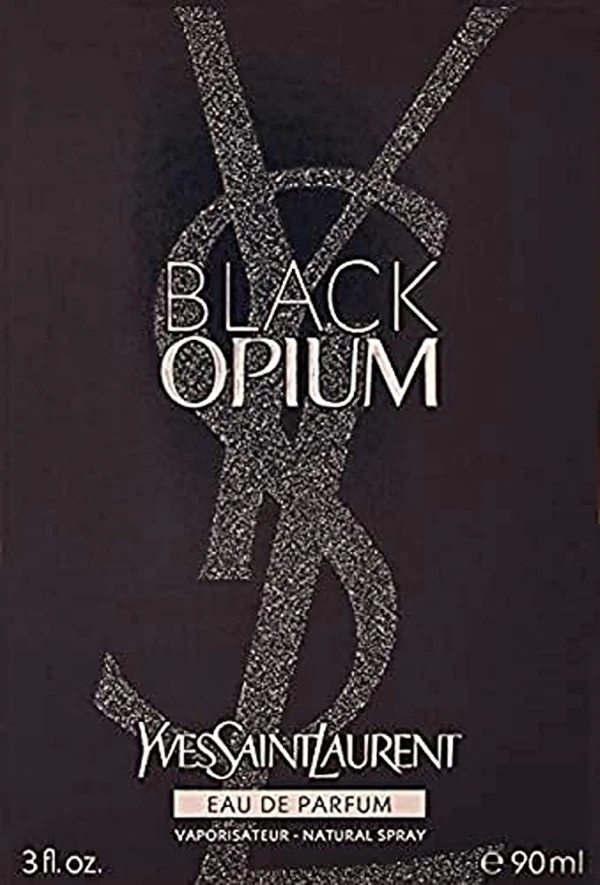 Yves Saint Laurent Black Opium is iconic. The top notes are Pear, Pink Pepper, and Orange Blossom; the middle notes are Coffee, Jasmine, Bitter Almond, and Licorice; the base notes are Vanilla, Patchouli, Cashmere Wood, and Cedar. Its distinctive bottle and aroma make it a must-try for fragrance lovers.
If you want to experience elegance and mystique, add Yves Saint Laurent Opium to your collection.
Pro Tip: Test both Opium and Black Opium, see what you like the best. Both are timeless fragrances.
Beautiful by Estée Lauder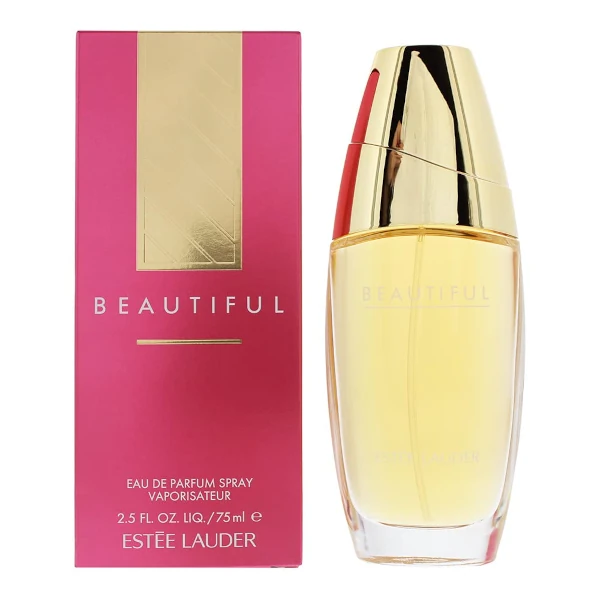 Launched in 1985, Beautiful is a floral perfume. With crisp citrus notes at the top and comforting woodsy notes in the base, this is a delicate, romantic bouquet of a thousand blossoms. The top notes include marigold, rose, mandarin, lily, and tuberose. With notes of orange flower, jasmine, and ylang-ylang, the heart's intense floral composition is pleasant. Sandalwood and vetiver make up the warm and refined base notes.

The fragrance collection consists of perfume, Eau De Toilette, Eau De Parfum, a bath and body line, and many limited editions.
When applying any fragrance please consider that there are several factors which can affect the natural smell of your skin and, in turn, the way a scent smells on you. For instance, your mood, stress level, age, body chemistry, diet, and current medications may all alter the scents you wear. Similarly, factor such as dry or oily skin can even affect the amount of time a fragrance will last after being applied.
Final thoughts on best perfumes for women
Perfumes can be confusing to choose from for women. But the 10 most famous perfumes of all time can help. They have been popular for a long time and set trends. Every woman should try these perfumes at least once. Each has a unique scent that can bring different emotions and memories. So it is a personal choice. But these perfumes are in the Hall of Fame for a reason.
Tip: Try different perfumes to find the one that makes you feel beautiful and confident.
Frequently Asked Questions
Which are the most famous perfumes for women of all time?

The most famous perfumes for women of all time include:
Chanel No. 5
Shalimar by Guerlain
Joy by Jean Patou
Oscar by Oscar de la Renta
Fracas by Robert Piguet
Angel by Thierry Mugler
Opium by Yves Saint Laurent
White Diamonds by Elizabeth Taylor
Pleasures by Estée Lauder
Beautiful by Estée Lauder

What makes these perfumes the biggest trendsetters?

These perfumes are the biggest trendsetters because they have stood the test of time and have remained popular and iconic for decades. They have been worn by some of the most influential women in history and have solidified their place in the perfume industry.

What are some notable characteristics of these perfumes?

The 10 most famous perfumes for women of all time are known for their unique and memorable scents. They often feature floral notes such as rose, jasmine, and lily of the valley, as well as exotic spices and fruit. Additionally, they are often packaged in iconic and recognizable bottles and marketed heavily by their respective brands.

Are these perfumes still relevant today?

Absolutely! These perfumes continue to be popular today and are still selling well. They are classics that have stood the test of time and continue to be beloved by women all over the world.

Where can I purchase these perfumes?

These perfumes can be purchased at a variety of locations including department stores, perfumeries, and online retailers. Some of the brands may even have standalone stores or websites.

What should I consider when choosing one of these perfumes?

When choosing one of these perfumes, it's essential to consider your taste and the occasion for which you will be wearing them. Additionally, it's a good idea to sample the perfume before purchasing to ensure that you enjoy the scent and that it works well with your body chemistry.
Conclusion
Soon we are going to add more famous perfumes for women. In this article, we have chosen only 10, but there are at least 20 more we could add to the list.
Let us know in the comments what fragrances you want to add to the list.
Our Latest Articles
Laoutaris Recommends