The Queen is dead, long live the King. Queen Elizabeth's wealth is unimaginable. Some say the jewelry of Queen Elizabeth is worth around 4 billion pounds.
The jewelry of Queen Elizabeth consists of more than 300 pieces. The price of those? You can not give a price to something "inalienable". That means they can not be sold or transferred to anyone.
The average reading time is 5 minutes.
Table of Contents
8 September 2022 was the day of Queen Elizabeth's death. She was 96 years old and reigned for 70 years.
The jewelry of Queen Elizabeth according to Leslie Field included 14 tiaras, 34 pairs of earrings, 98 brooches, 46 necklaces, 37 bracelets, 14 watches, and 15 rings. That is a lot of pieces even for a Queen.
Most of them are heirlooms, given as a gift, and cannot be sold because they are part of The Crown.
Queen Elizabeth brooches
The most unique pieces of Queen Elizabeth's jewelry collection are undoubtedly the Cullivan III, IV, and V brooches.
They come from the Cullivan diamond that was around 3000 carats.
Read more about it in our article about the most famous diamonds in the world.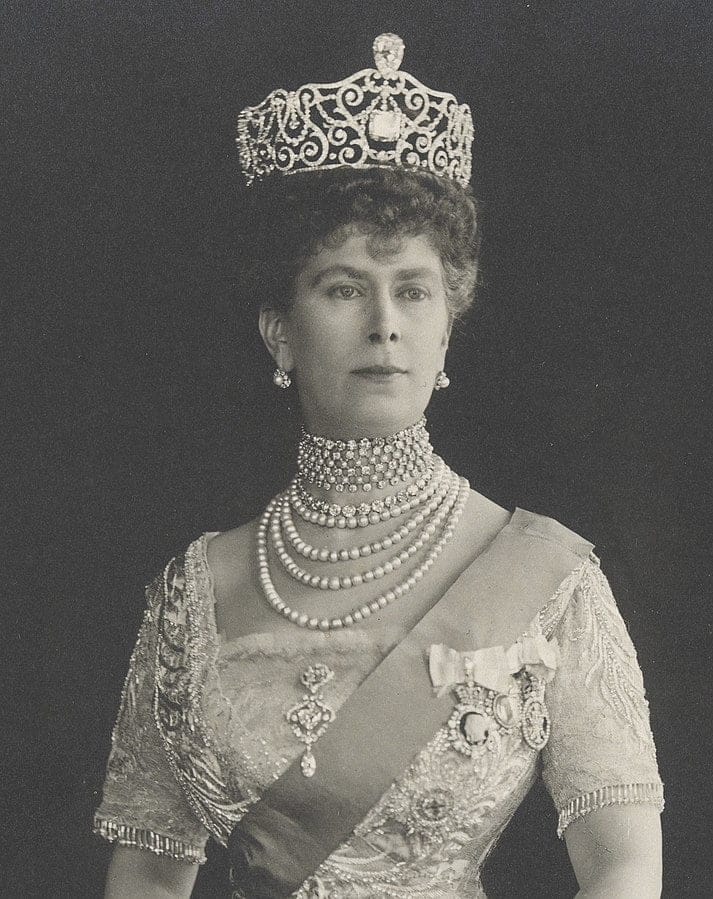 Image from wellcomeimages.org through commons.wikimedia.org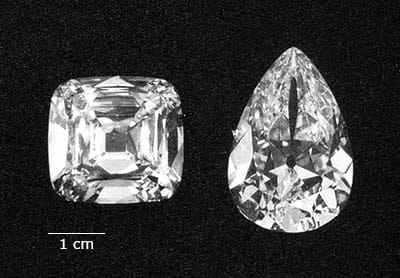 The Cullinan III and IV are the most expensive in the world with a value of 50 million pounds.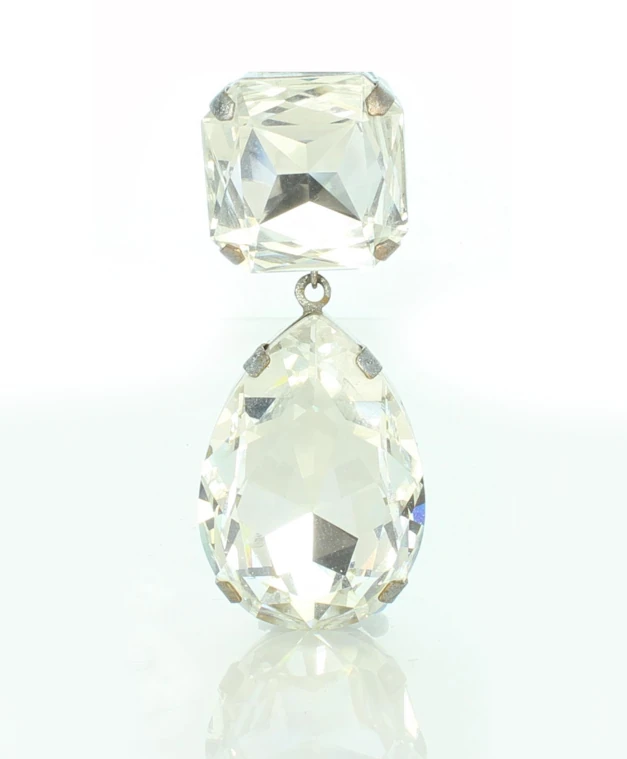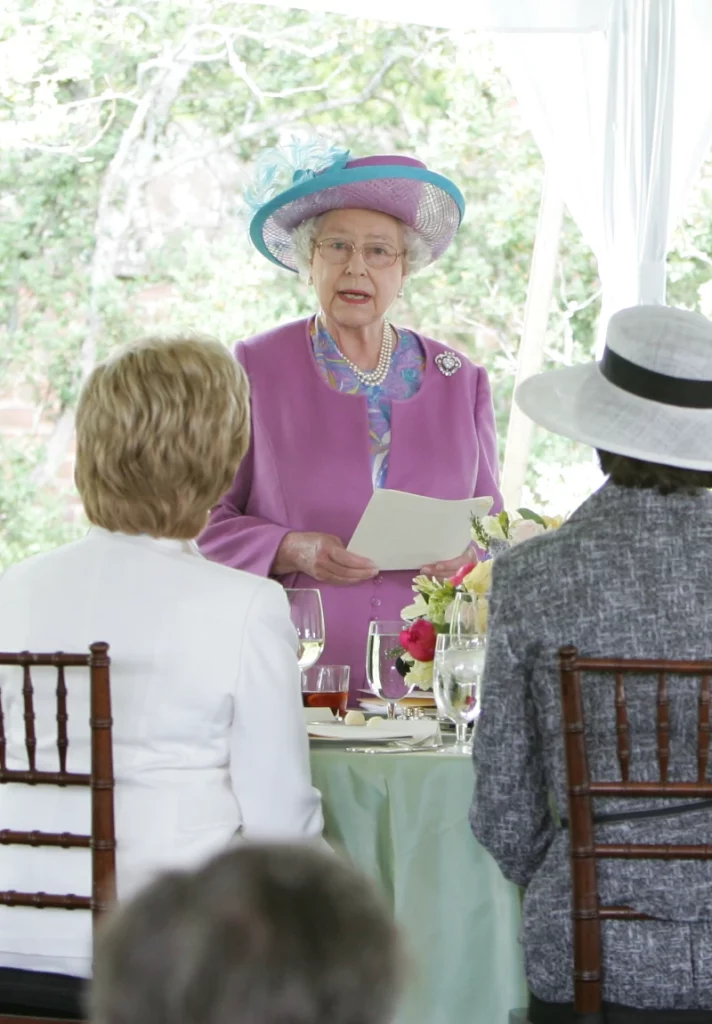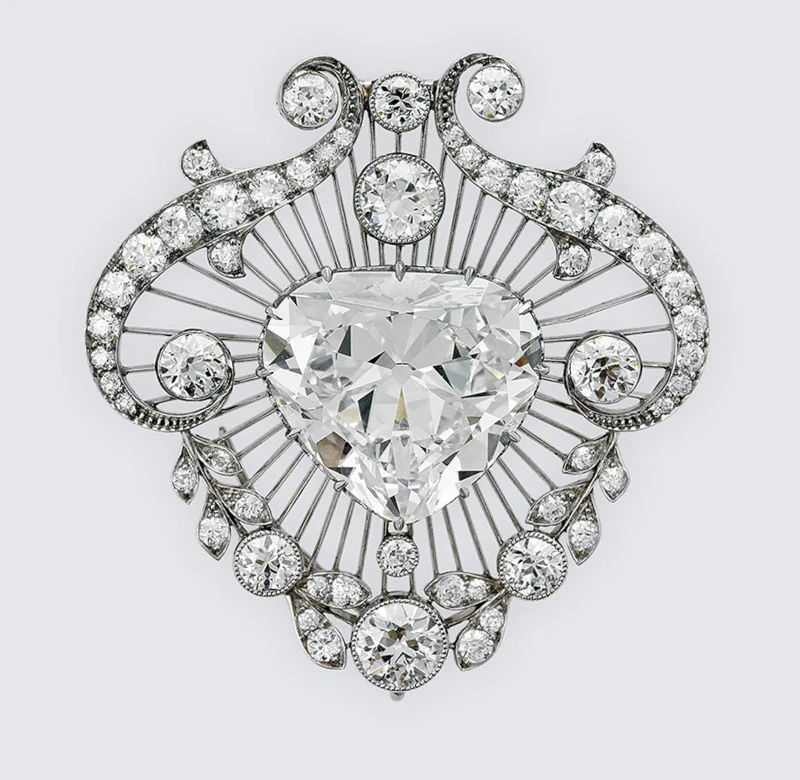 A list of Queen Elizabeth brooches
Prince Albert Sapphire Brooch
Queen Victoria's Diamond Fringe Brooch
Queen Mary's Dorset Bow Brooch
Duchess of Cambridge's Pearl Pendant Brooch
Richmond Brooch
Cullinan III & IV ("Granny's Chips")
Cullinan V
Diamond Maple Leaf Brooch
New Zealand Silver Fern Brooch
Australian Wattle Spray Brooch
Sapphire Jubilee Snowflake Brooch
Infinity Isle of Man Brooch
Greville Scroll Brooch
Sri Lankan Brooch
Queen Elizabeth tiaras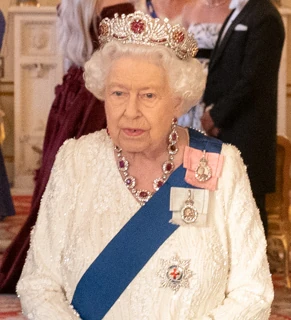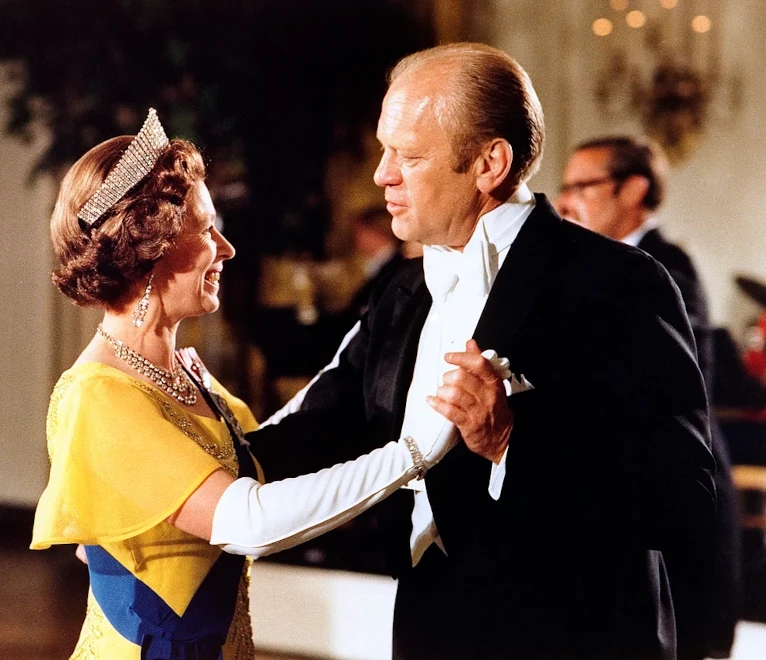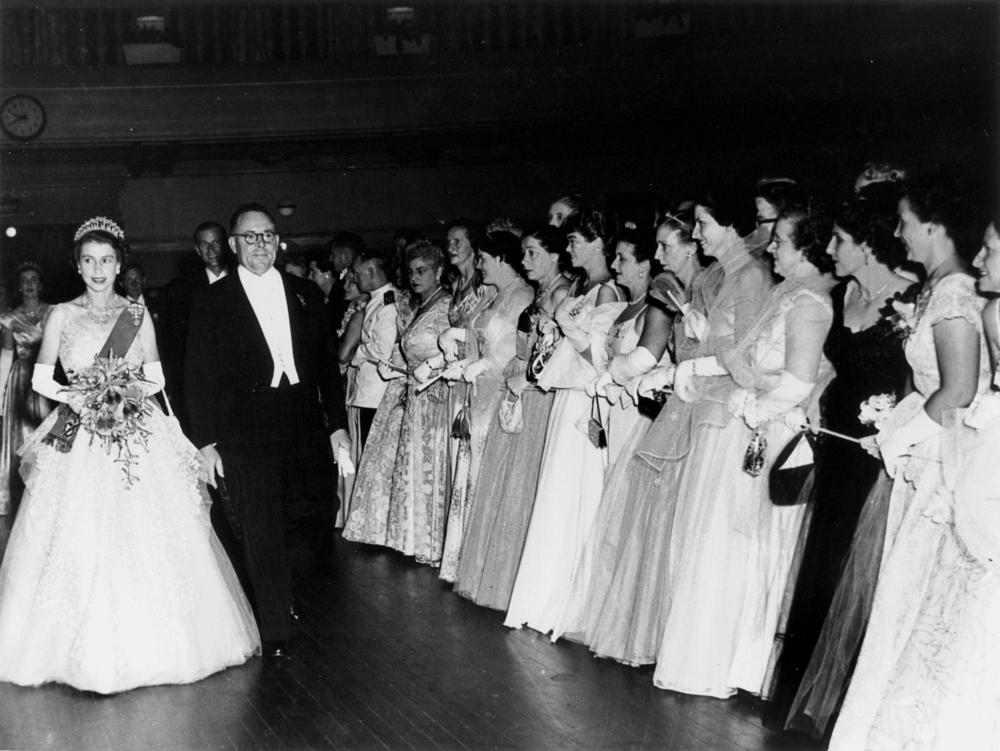 With more than 16 different tiaras we do not know what to choose.
Below is a list of Queen Elizabeth's tiaras
Delhi Durbar Tiara
Queen Alexandra's Kokoshnik Tiara
Queen Mary Fringe Tiara
Queen Mary's Lover's Knot Tiara
Meander Tiara
George III Fringe Tiara
Halo Tiara
Grand Duchess Vladimir Tiara
Greville Tiara
Queen Mary's Diamond Bandeau Tiara
Lotus Flower Tiara
Girls of Great Britain and Ireland Tiara
Strathmore Rose Tiara
Greville Emerald Kokoshnik Tiara
Burmese Ruby Tiara
The Queen Mother's Cartier Bandeau
Queen Elizabeth earrings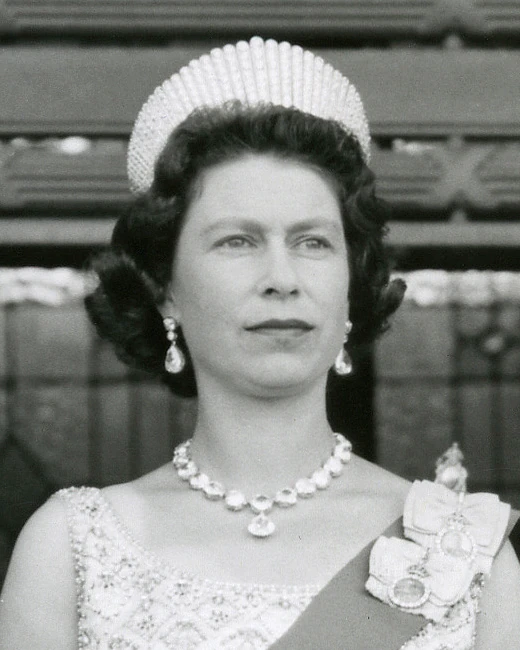 Image from Wikimedia.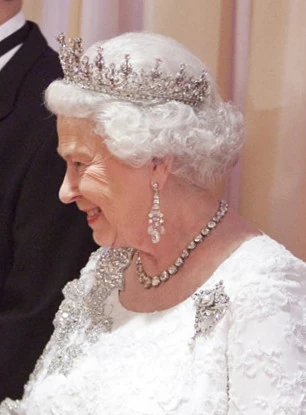 Author CaptainDickie under CC by 3.0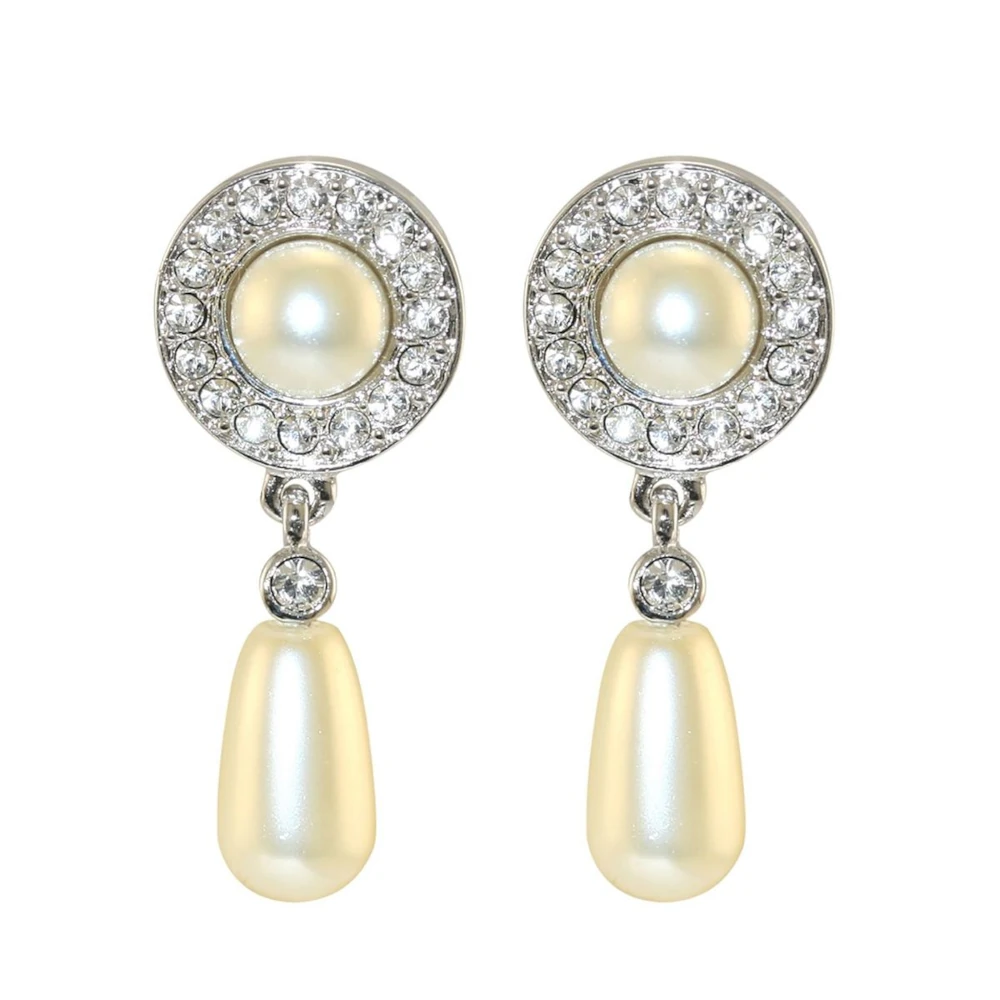 These earrings are inspired by a brooch owned by Queen Elizabeth II. The brooch was originally a gift to Queen Victoria from members of her household in celebration of her Golden Jubilee in 1897.
Check them at Westminster-abbey.org
Want to read the simple announcement of Queen Elizabeth's death? Check the official royal. uk site.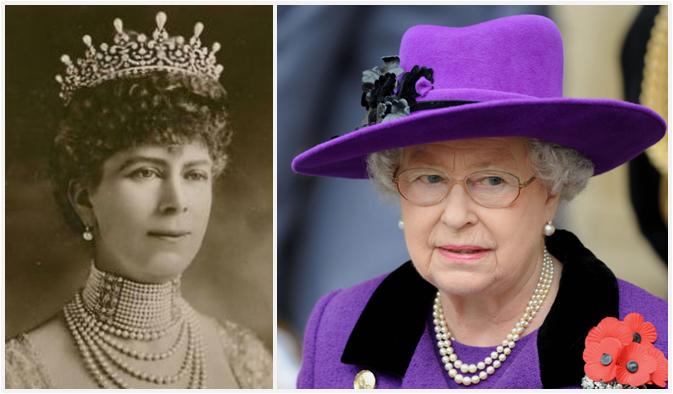 Do you want some royal classic earrings for yourself? Try to buy those at himsale.com
Queen Elizabeth Necklaces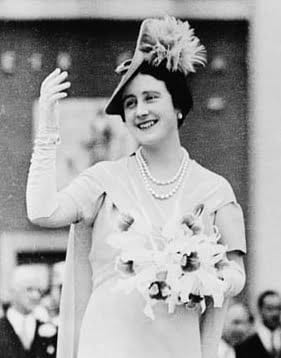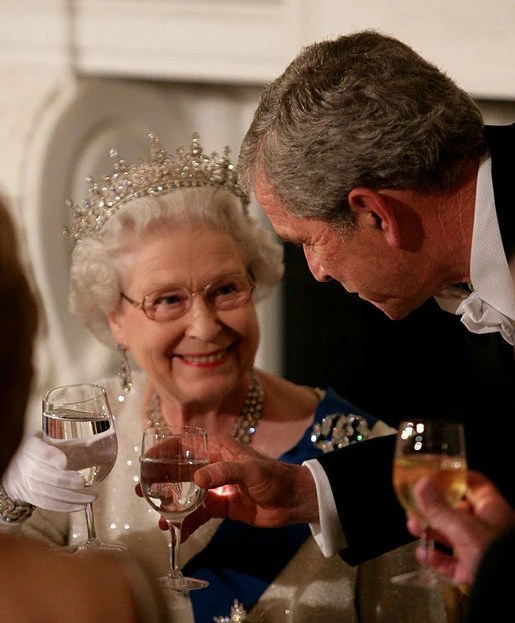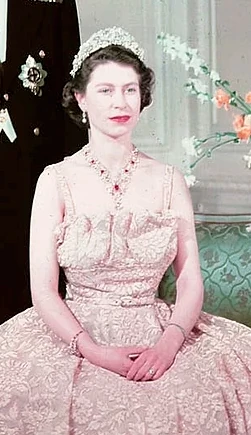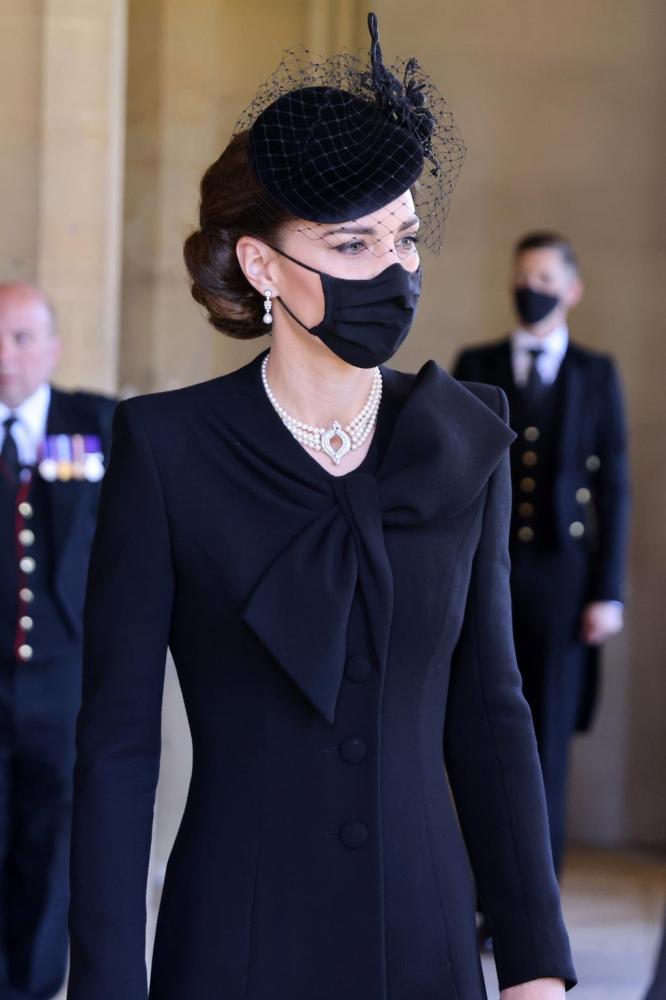 Kate Middleton has worn much jewelry from the royal family. They were borrowed or gifted.
Check to see the article from vogue.com
Facts about Queen Elizabeth
She served 15 Prime ministers as Queen
She was the only person in the UK allowed to drive without a license. "As a British passport is issued in the name of Her Majesty, it is unnecessary for The Queen to possess one."
Queen Elizabeth first sent an email in 1976
In her lifetime the Queen has sent over 50.000 Christmas cards.
She made her first radio broadcast during World War II
She never attended school or University but Princess Elizabeth and her sister Princess Margaret were home-schooled.
In 1944 at the age of 18, she insisted on joining the army.
Her husband Prince Philip nicknamed her "Cabbage"
A tradition held 200 years ago was at 09:00 am every morning the royal bagpiper would play for 15 minutes outside the Queen's window.
She was an animal lover. She owned over 30 corgis.
She had a royal milliner from London and never wore Haute couture because she wanted to stand out from the ordinary people.
Final thoughts
King Charles is the new King of England now. His name will be King Charles III.
Will he be as successful as Queen Elizabeth? We do not know.
The good news is that neither the Queen nor the King does not play any political or executive role in the British government.
King Charles's second wife Camila will be queen consort instead of princess consort.
Anyway. The Queen is dead, Long live the King
Share this article
Our Latest Articles
Laoutaris Recommends